Written by Tom | 13th February 2020
Fashion and photography have always gone hand in hand. For quality and top of the line accessories like handbags, capturing the right image is essential in conveying the craft, detail and value of a piece. We asked fashion experts, Stefania Filizola and Eva de Vries, what to consider when photographing handbags.
Handbags are multifaceted accessories and the level of work that goes into making one means good photography is essential in communicating this. "[Photographs] are crucial in showing the real colour of a bag, the shape, the quality of leather and hardware, and most of all the condition when it comes to pre-owned luxury items," explains Stefania. "Good images will have a huge influence on the final selling price as they increase the reliability of a seller and one's confidence in bidding on a bag."
Showcase details
Handbags are all about the details. It's more than just capturing the handbag from multiple perspectives; it's about ensuring you include all the various components that make it a quality piece. "Start with general pictures of the handbag— front, back, side and bottom—and then move to photographing all the details: the logo, 'Made in' stamp, serial number, hardware with engravings, zippers and the back of zippers, corners, handles, padlocks etc." Making sure you capture all the details is also a time-tested method in proving authenticity. For many buyers, a lack of clear, visible details is often interpreted as a telltale sign of a fake.
One thing to keep in mind is the structure of a bag. People want to see how a bag holds and looks as if they were already using it. To show this, Stefania says to get creative. "If it's a slouchy model, I'd recommend filling the bag with some bubble wrap or paper to see the shape and design of the bag, and using a bag stand for a truly professional result."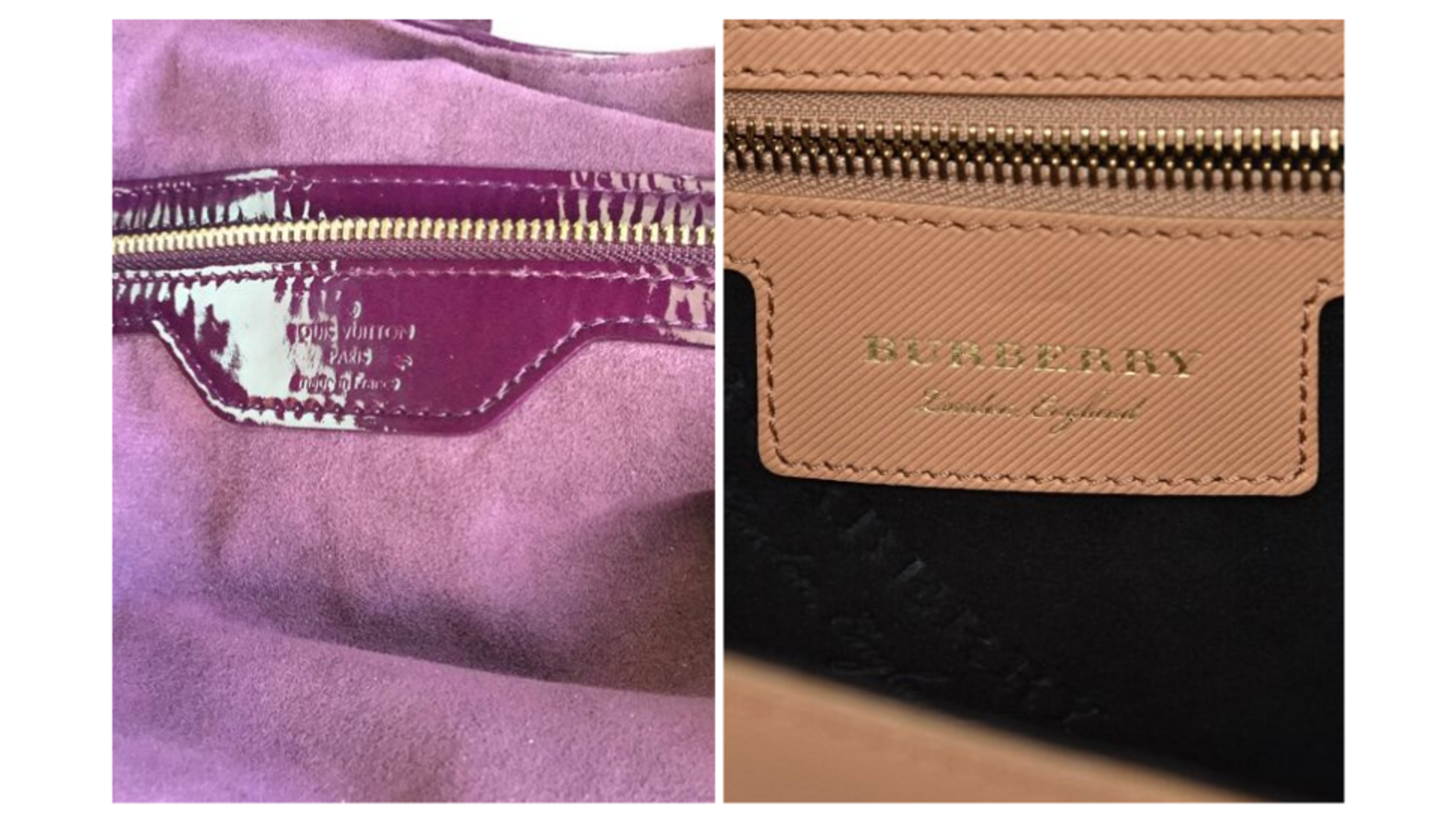 Left: a poor image that doesn't show the label clearly. Right: a clear image of the zip and brand label.


Convey usage
Fashion pieces like handbags are not static items – they're constantly in use. That means context isn't just important, it's necessary. It's one thing to photograph a bag on a shelf, but that doesn't always clearly convey size, proportion and the more intangible 'look and feel' of a piece. Stefania suggests it's worth going a step further to combat still life shots. "Buyers like to see the size of the bag in relation to the body. I'd recommend using a mannequin to help highlight the proportion of the bag and how it looks once it's worn. This gives people a sense of how it would look on them."
Highlighting usage and damage on a bag is important too. "Pictures of pre-own items need to show the real condition of the item because this is also linked to a correct valuation of the item. Any sign of wear or tear present on the bag (such as fading and marks) should be highlighted to avoid unpleasant surprises when the customer receives the item."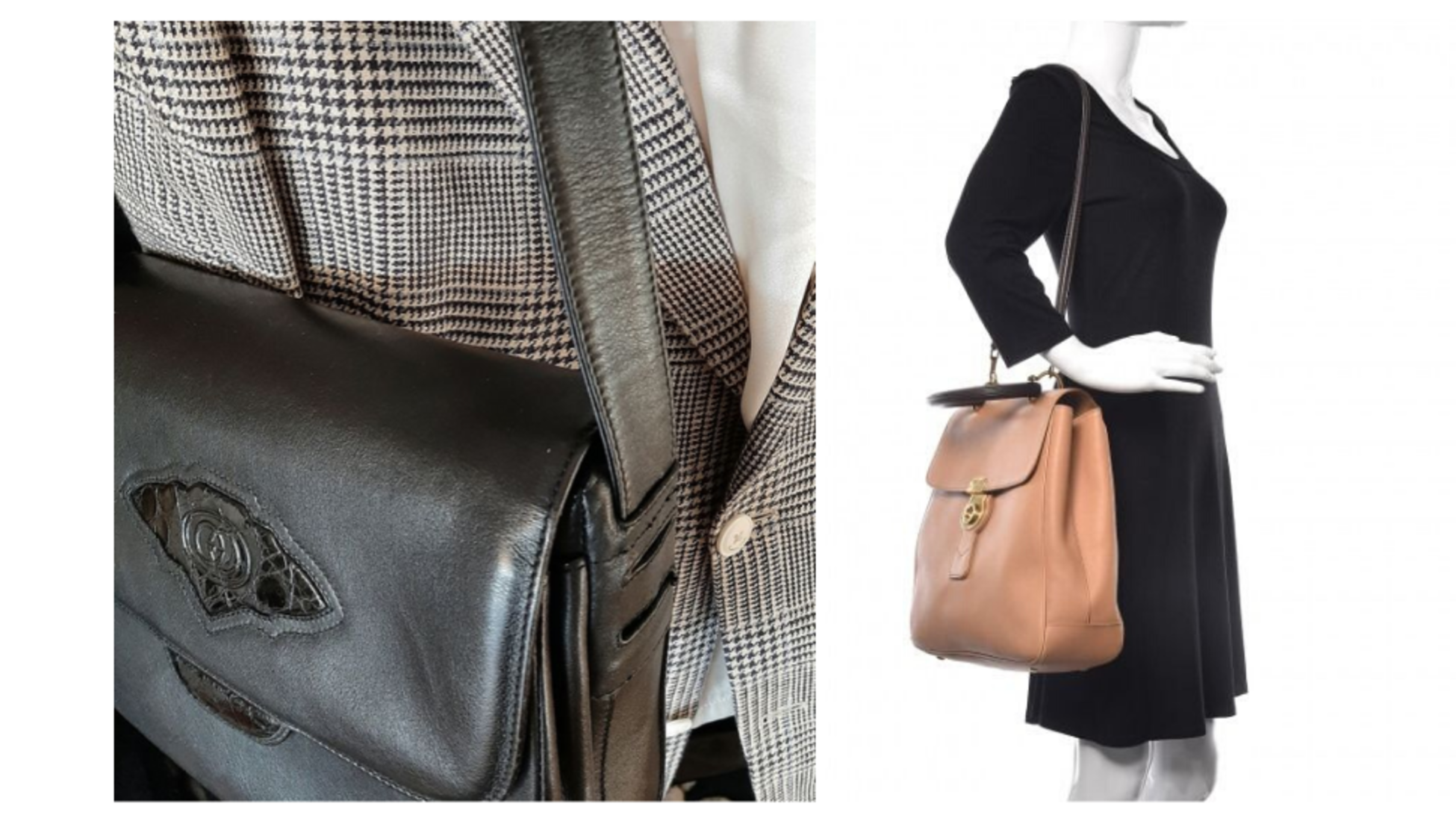 Left: an image that's too close up to show proportion. Right: an image clearly showing the bag in proportion.


Be bright
While context is important, having neutral and clear images are equally essential additions. "Photograph handbags with a neutral background and avoid any room details or other objects that may distract from the main piece and could devalue the item (ie. sloppy images on the bed, on the floor, on the heater etc.)," says Eva.
If you're struggling to find a neutral background, Eva suggests you can create your own. "If you make your own background, make sure it is is truly neutral and sheets are not see-through or crinkled, as this just distracts from the bag." And even simply finding a tabletop with a white wall behind it can work – just make sure there's enough light coming through.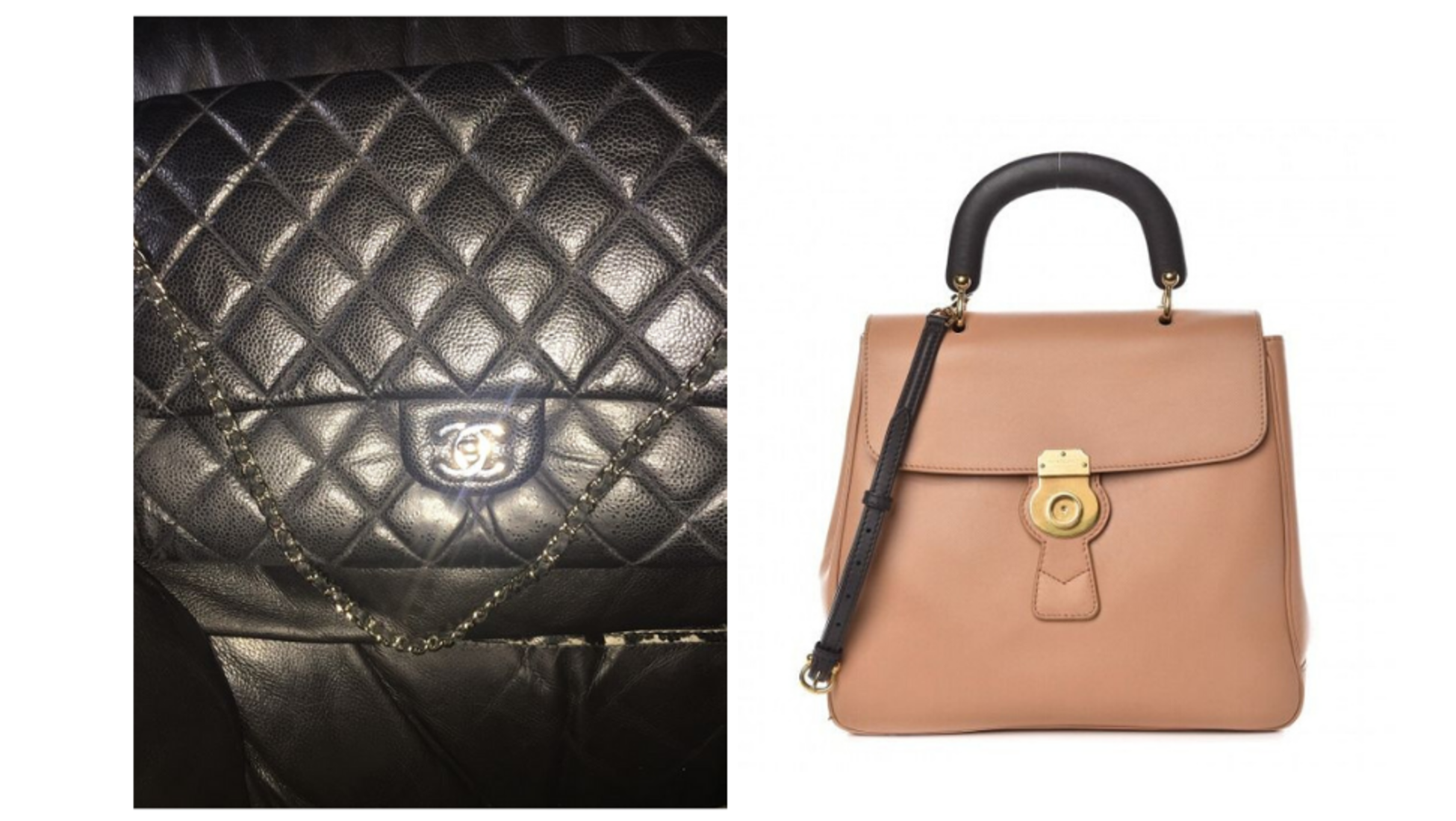 Left: an image with glare and that doesn't show the bag in full or clearly. Right: a clear general shot with a neutral background.
Above all, the key thing is to pinpoint what you like about a piece. "Think of the feature that made you fall in love with the handbag and make sure that it's clearly shown in the first picture people see," says Eva. That love, as she explains, is at the heart of a good photograph.
____________________

Register as a seller on Catawiki and get your photos up now.
You might also like:
A beginner's guide to photographing your collection
Fashion trends to get excited about in 2020