Written by Beulah | 17th April 2020

Whether your style is whimsical, minimalist or futuristic: minerals and crystals are surprisingly versatile and can transform even the most drab spaces. After delving into how to decorate your home using fossils, we consulted design expert Federica van Adrichem and mineral expert Trevor Boyd on the best way to redesign your garden using minerals, crystals and vintage design pieces.
Experiment with new age minimalism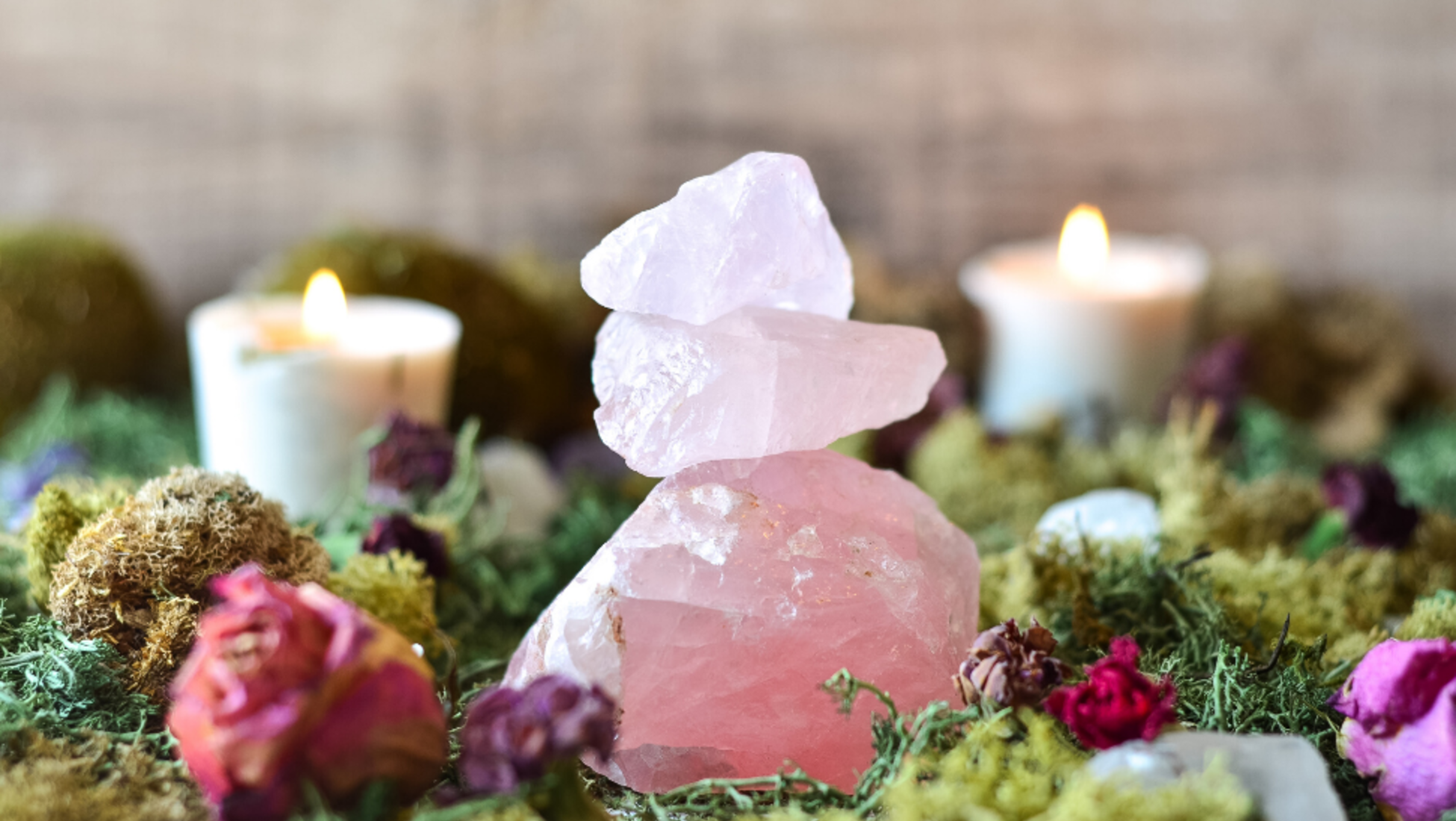 Rose calcite and quartz are associated with natural harmony and wellbeing

"A garden is an opportunity to create a personal oasis", says Federica. Crystals and minerals can enhance the sense of serenity and calm in your garden, as they often have spiritual associations. Begin with a few strategically placed pieces of larimar, pink calcite and amethyst, placed either on patio tables or in vases. These stones are traditionally associated with spiritual harmony, and even if they don't manage to bring you inner peace, they will definitely enhance your verdant oasis.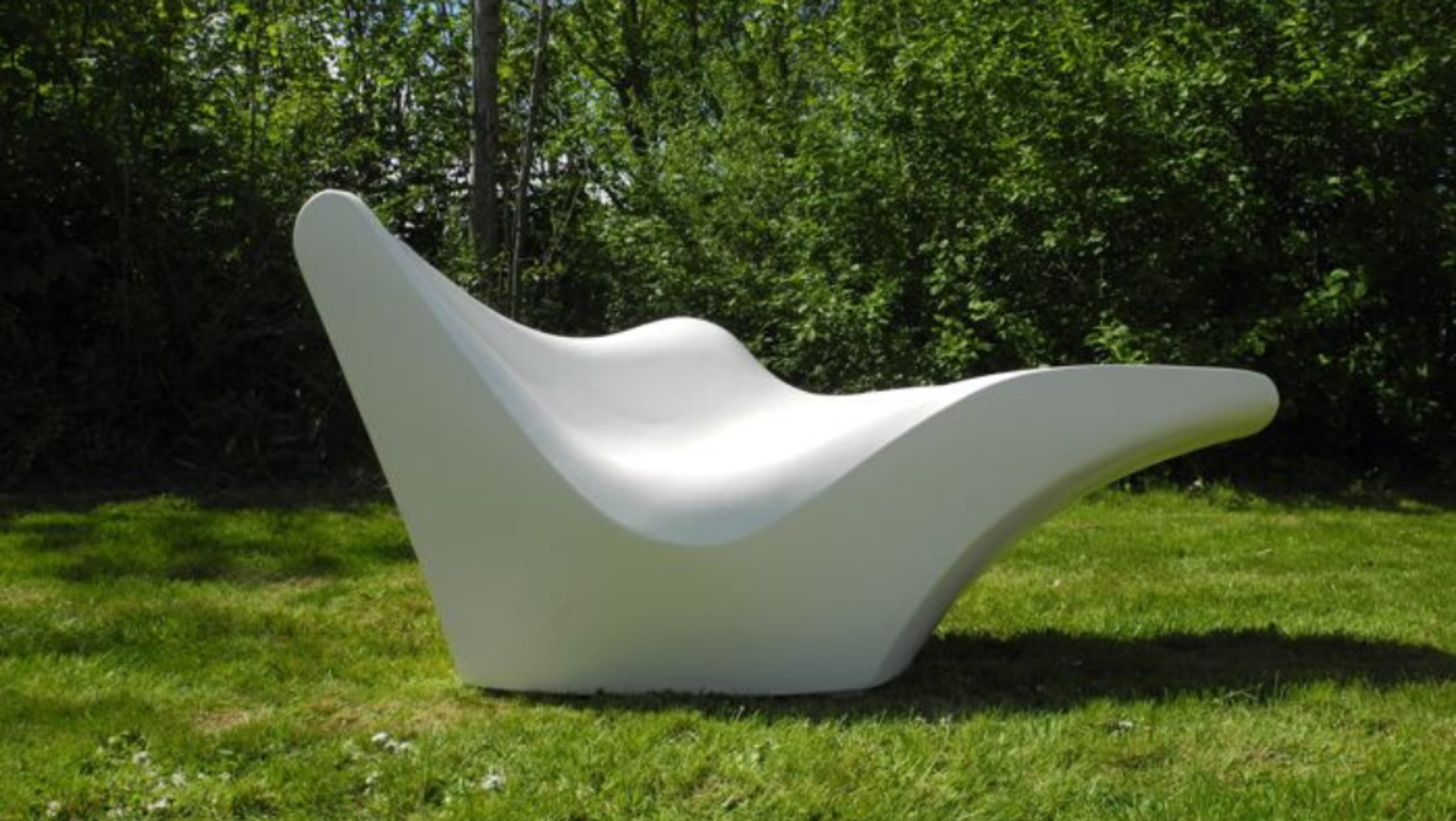 The clean, flowing lines of the Tokyo Pop Lounge Chair by Tokujin Yoshioka

"Including beautiful design pieces such as the Tokyo Pop Lounge Chair by Tokujin Yoshioka can also help create a sense of aesthetic harmony in your garden, while also being sturdy enough to withstand the elements," Federica explains. "Other design pieces to watch out for include Karim Rashid's Kite Chair and Ron Arad's Little Albert chairs." These smooth, clean lines are perfectly suited to a garden populated by carefully trimmed abelia bushes and climbing jasmine..
Plant midnight gardens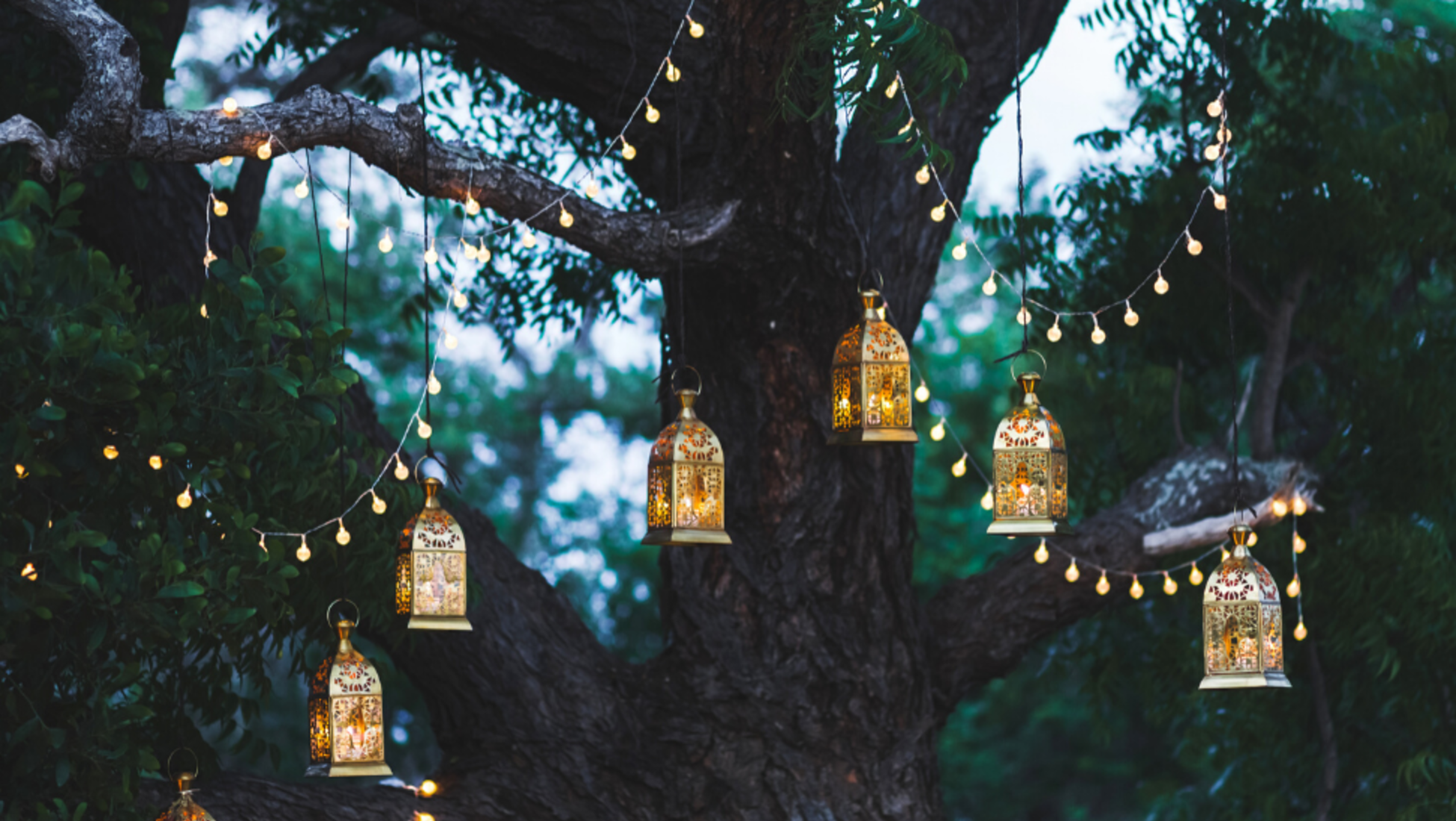 Vintage or specially designed for outdoor use: it's important to get the lighting right
Summertime means more time spent outside and there are a number of things to keep in mind when designing a garden that appears as magical at night as it does during the day. Start with the lighting. String lights woven around a trellis, a hanging lamp suspended above your seating area, lanterns dotted along a winding path, all of these have an ambience-boosting effect. Once you've achieved the golden glow of your dreams, it's time to create a luminous display with your minerals. Opt for silver tipped plants like Japanese Painted Ferns and Blue Switch Grass to help highlight a sparkling collection of lilac amethyst. Or keep an eye out for quartz and fluorite obelisks which you can cluster in groups with some backlighting for a truly otherworldly look.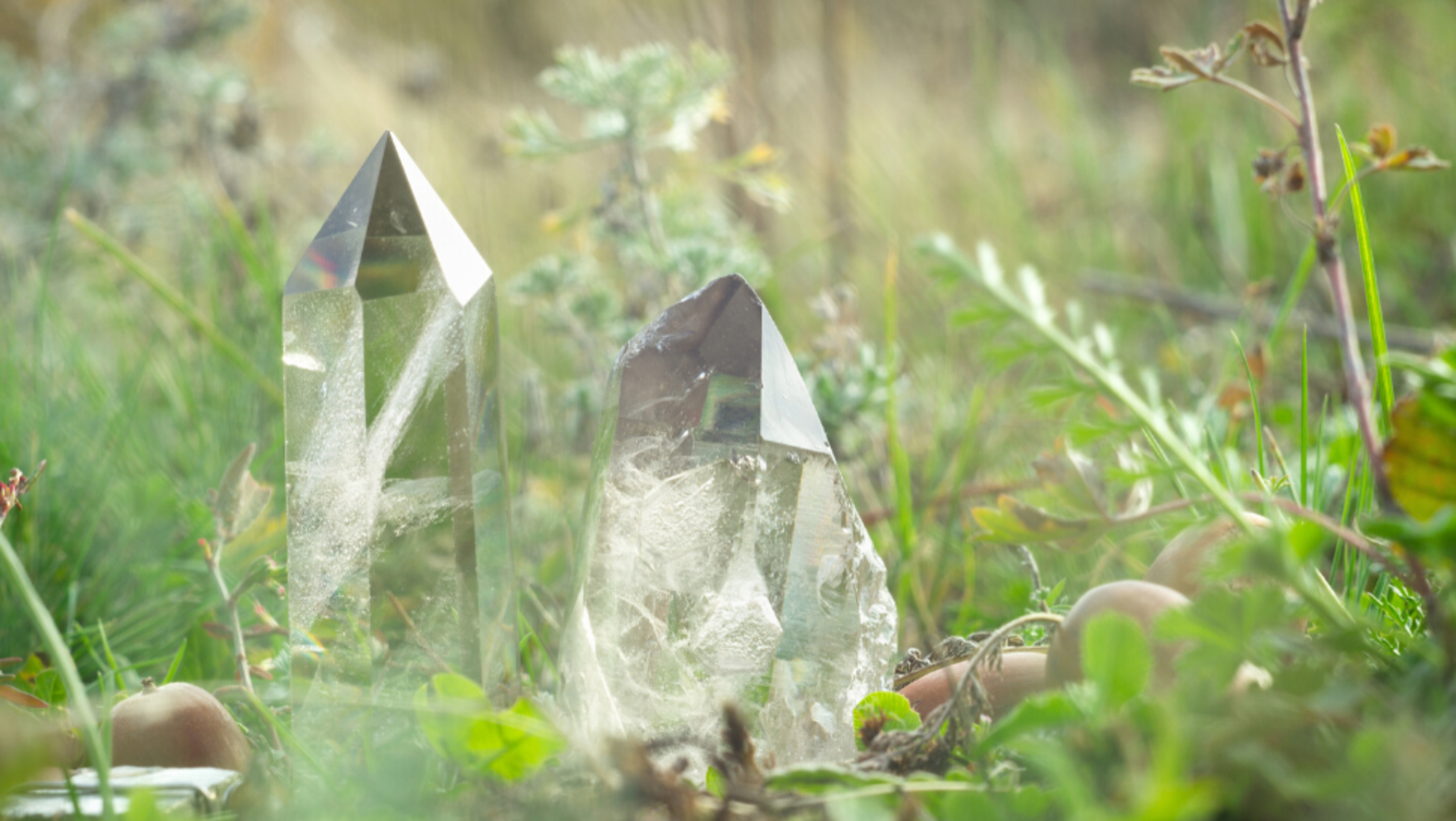 Obelisks don't just look good at night, they can also enhance your daytime garden
Create futuristic landscapes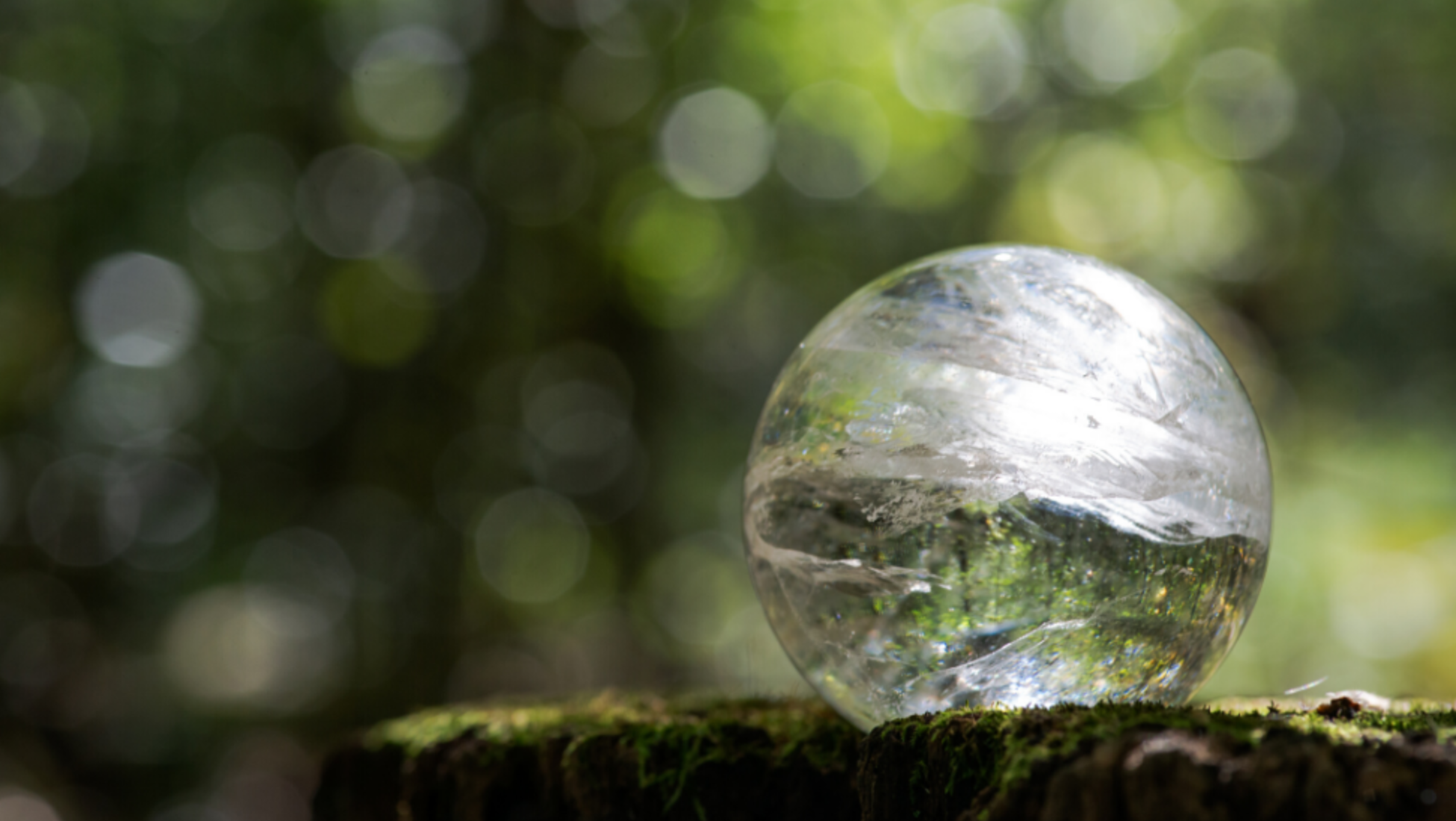 Use clear mineral spheres to bring an other-worldly element to your garden

"There are infinite possibilities for using decorative minerals to create a more colourful, futuristic look in your garden," Trevor enthuses. "Start with a base of sand or small brown or red pebbles and a few larger boulders. Then add in some mineral pyramids, obelisks and polished free forms to add additional height and scale, representing a futuristic civilisation." And if you're a more-is-more kind of decorator, Trevor says you can take it a step further using mineral spheres against a dark wall to create a 'spacescape' of neighbouring planets. It's worth considering, especially when viewed from a suitably futuristic perch like the Ghyczy Garden Egg.
____________________
Check out our latest decorative minerals auction, keep an eye on our designer furniture category and don't forget to register as a seller with Catawiki.
Discover more Design & Vintage | Decorative Minerals
You might also like:
How to decorate with fossils in your home
How to decorate your garden with antiques