Written by Simone | 15th May 2020
For valuable artefacts, portraying them vividly and honestly is essential for securing a successful online sale. We spoke to our archaeology expert, Ruth Garrido, on what to pay attention to and how to ensure you capture artefacts in their best light.
Artefacts have important historical value and photographs are essential in capturing all of their unique features. "As we're dealing online, buyers can't see or touch the pieces in person before acquiring them. The only way for them to examine and appreciate them is through pictures", explains Ruth. "In blurry or badly-lit photographs, important details, colours, materials and even shape can get lost or distorted, which can lead to misconceptions about quality and buyers underestimating the piece. Our experience is that quality pictures always give the artefact a higher chance of being sold for a good price".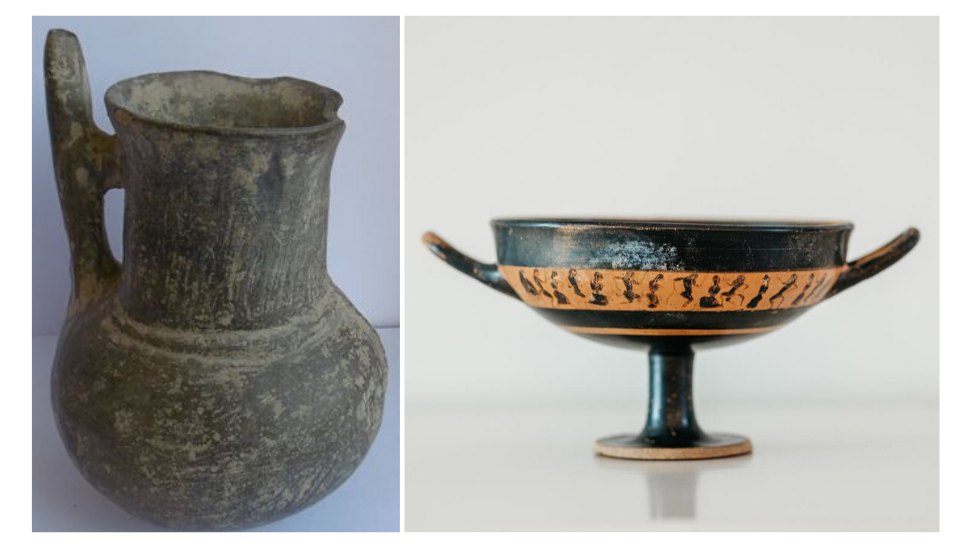 Left: dark image with low contrast. Right: bright image.

Simple set up
As with any photograph, good lighting is key. "Frontal light is critical to avoiding blurry pictures. It's better to take photos during the day, close to a window or with the help of a table lamp. Be very careful of losing details in shadows", Ruth tells us. "Always use a plain white background like a piece of white paper or a white wall, so that the background is neutral and doesn't distract from the piece".
When it comes to little touch-ups afterwards, Ruth is all for it: "You can always consider editing the picture with an app when brightening the photograph isn't possible. But make sure to keep the picture as close as to what the object looks like in reality".

Left: the details get lost in the shadows | Right: all details are clearly visible.

Close in on characteristics
Because of their age, each artefact comes with its own unique story and attributes. "It is vital to take a close-up of each special characteristic of the artefact. Vessels, for example, often have a decorated handle or a motif painted on its surface".
Does that mean you should capture any scratches and damages too? "Of course", Ruth answers. "It is a complete mistake trying to hide them. Damages and restorations in archaeology are very normal, as pieces are sometimes thousands of years old. If the piece has any cracks or restored areas, we need to show them in detail in order to avoid problems with buyers later on. It's never a good thing to be discovering damages in new acquisitions afterwards".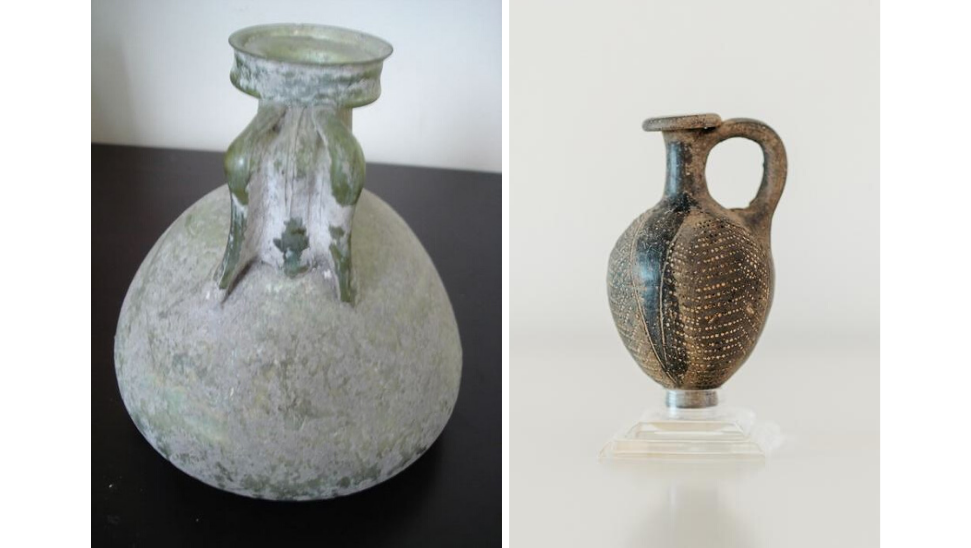 left: blurry picture | right: sharp picture.
Capture all sides
Ruth also suggests making sure the whole piece is captured as there's no such thing as having too many photographs. "Never forget that we need to show all sides of the piece, even if it's not an attractive one. People are less likely to have trust when they can't see the entire piece".
On a final note, Ruth mentions spending a bit of money may go a long way. "We need to be aware that putting effort into taking good pictures of our artefact is always a good investment, because we are increasing its chances to be sold. And these days, you don't need to be a professional to make good pictures. There are plenty of quick, free and easy pieces of software that can be used to bring more light into a picture or remove its background. The only problems that can't be solved digitally are blurry or low-quality photographs, so really take the time to photograph your artefact ".
____________________
Unearth artefacts from one of our auctions to add to your collection or sign up as a seller.
Discover more archaeology & natural history | minerals & meteorites
You might also like: