Written by Tom | 22nd October 2020
In 1963, Wendell Scott became the first African American to win a NASCAR race at the highest level. While he never received his official trophy—an incident still mired in NASCAR's murky past—Scott's win remains a watershed moment for the sport which continues to grapple with allegations of racism and segregation today. As part of our acknowledgement of Black History Month, we dove into the world of classic cars and looked into this steadfast racer's lasting impact on the motor sport he changed for the better.
It was December 1st, 1963 when Wendell Scott arrived at Speedway Park in Jacksonville, Florida. He'd been competing for two years at NASCAR's premier level, even achieving the most points for a debutant racer in the 1961 season (though he was still overlooked for a best newcomer's award). While on paper this was another race in the Grand National Series, the United States was in the midst of processing a traumatic event. Just over a week before on 22nd November, President John F. Kennedy had been assassinated.
America's history was being written and when Wendell Scott took to the racetrack, he was about to add another page to the book. He came in first place, winning by two laps, becoming the first black driver to win a NASCAR race. Or at least so he thought. Even though Scott had finished in pole position, Buck Baker was announced as the winner, who had actually finished as runner-up. So why wasn't Scott awarded the title?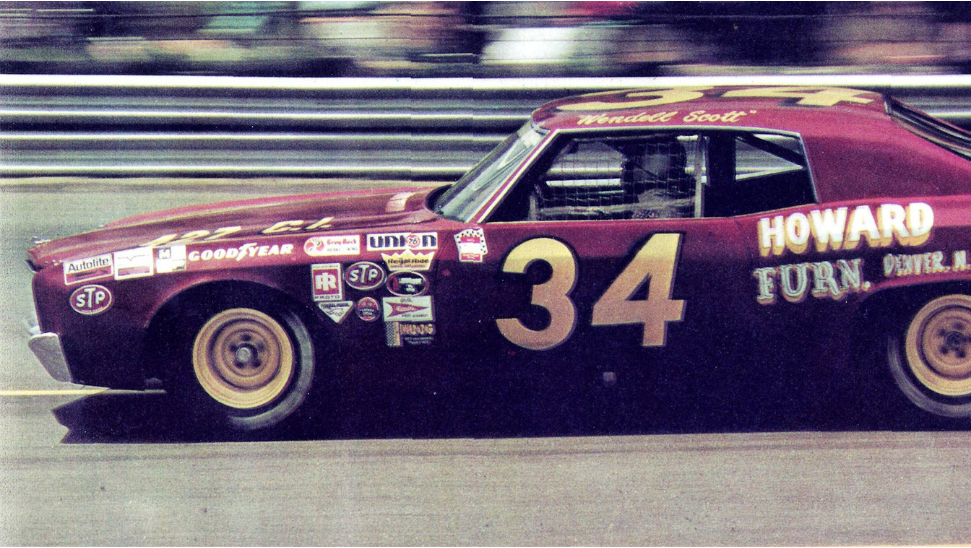 Wendell Scott won the race but Buck Baker, the runner-up, was awarded first place at the time.
Civil rights context
It was no secret that NASCAR, a sport particularly prominent in the southern states of America, had a race issue. Racers were white, the organisation was white and the fans were, for the most part, white. In fact, the Confederate flag—which has associations with racism and slavery–was - frequently seen at NASCAR races and crowds were racially segregated. None of this made for a supportive atmosphere for an aspiring black driver.
Yet the year Scott won was significant for the wider changes happening in America. Beyond JFK's assassination, it was a momentous year for civil rights. Martin Luther King delivered his open letter a 'Letter from a Birmingham Jail', which described man's duty to fight and break up unjust laws rather than wait for it to miraculously occur, and gave his historic 'I Have a Dream' speech at the March on Washington. These moments forecasted a changing America and why Scott's inclusion in NASCAR was important for more than just competitive reasons.
Getting on track
Gaining entry into the sport wasn't easy, but Scott's reputation in his hometown of Danville, Virginia, one of the tracks on the regional NASCAR circuits, served him well. So did his past. Before he got into NASCAR racing, Scott had worked as a mechanic and previously served in the Army. He later set up his own auto-repair shop while also working as an illegal runner for moonshine whisky.
NASCAR and moonshine had a long history even then, with stock car racing's origins tied to Prohibition-era smuggling when bootleggers used quick, fast and modified cars to escape federal agents. Even when Prohibition ended, moonshine was still popular, particularly in the dry counties of southern states. Runners with fast cars were still in high demand; producers of moonshine sought to avoid federal alcohol taxes by enlisting drivers with fast cars that could avoid being caught.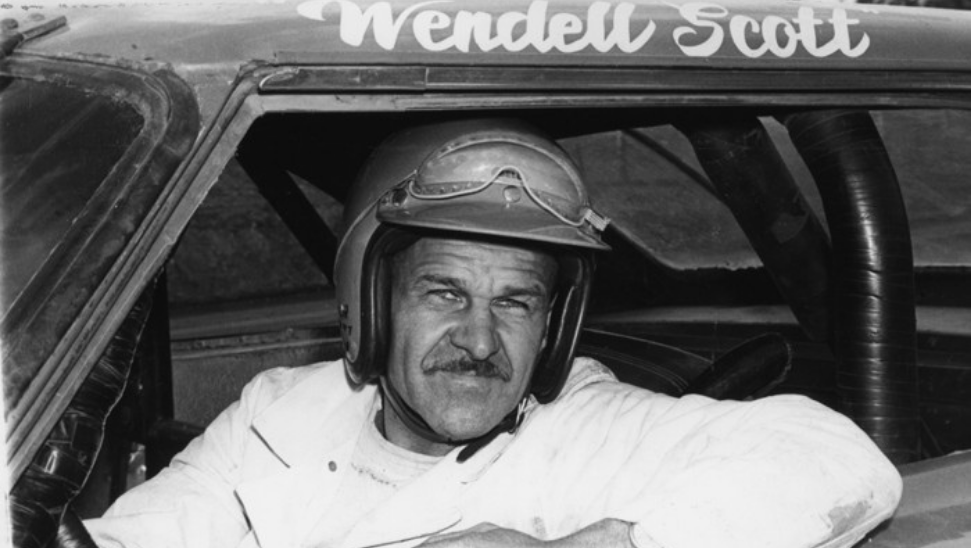 Scott built up his reputation while bootlegging for moonshine whisky sellers
As a keen driver who was disallowed from officially participating in NASCAR because he was black, moonshine running was a way for him to get behind the wheel. His stealth and speed, however, meant that he quickly became a notorious figure in the community.
While Scott was building his reputation and attending stock races in the segregated stands, NASCAR was trying to find ways to encourage larger crowds to their Danville circuit. Promoters, keen on creating a bit of intrigue, turned to Scott. Their plan was to let an African American man drive, intended as a marketing gimmick. In 1952, Scott became the first black driver employed by the sporting association and he quickly proved to be a racer in a class of his own.
Racing against prejudice
Scott's skill and success in a number of races led to him eventually securing his license to compete in 1953. But he was still met with opposition by officers who barred him for being black.


While he was quick to showcase his masterful knowledge of mechanics and driving on the track, off it, he had to develop a resilient skin against the vitriol directed towards him. In his debut race, crowds hurled insults, and sometimes objects, at him. He was even known to carry a pistol under his front seat, as many racers threatened to wreck him and his car on and off the track. As Patrick Jennings from the BBC writes in his profile on Scott and his legacy, Scott faced obstacles that other racers didn't because of the colour of his skin:
At another race Scott's tyres were slashed before getting to the starting grid. At another a firecracker was thrown at his son Wendell Jr, who was injured. He received death threats. In Birmingham, Alabama, he was discreetly advised to make a quick getaway because a violent mob was set to arrive. One track, in Darlington, South Carolina, would refuse to let him compete, every year.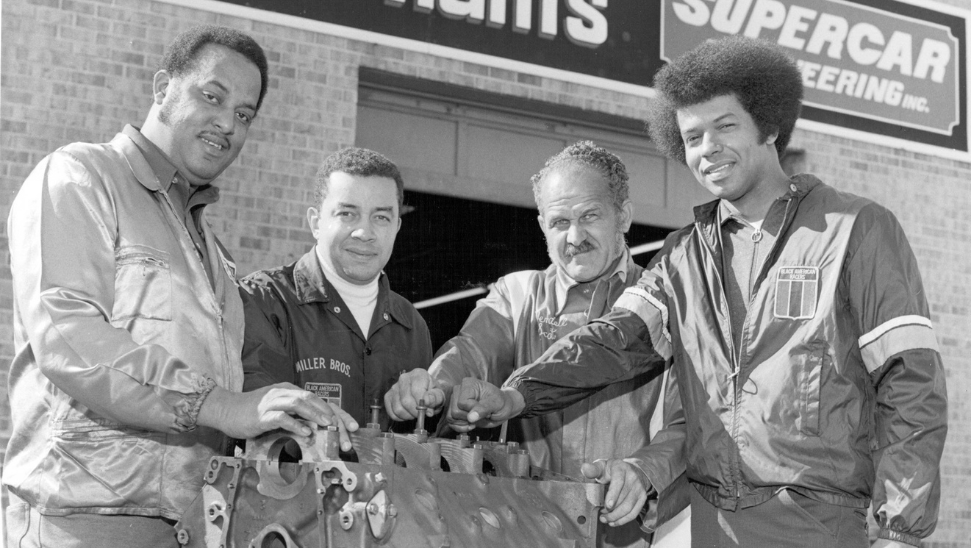 Scott was part of the Black American Racers Association, which helped support black individuals in the racing industry. Wikimedia Commons.

This same track in Darlington managed to exclude him even after the 1964 Civil Rights Act was passed, claiming his vehicle needed to be subject to last-minute technical inspections, which ultimately forced him to forfeit participation.
A career legacy
And yet, throughout the 60s, Scott's dogged determination garnered him an adoring fanbase in. Spectators were familiar with the social atmosphere of NASCAR and understood what that meant for a black driver. Scott's talent and perseverance earned him a place in the hearts of fans.
However, the fans weren't necessarily the only backing Scott needed. Sponsors, usually big brands and companies, were and still are an integral part of NASCAR, providing racers with the resources and funds to train and compete. Yet most sponsors refused to support Scott, likely afraid of what they perceived as the potential consequences of having a black spokesperson would be for their brand. Scott was at a disadvantage.
Warrick Scott, Wendell Scott's grandson, says that his grandfather's story only kept getting sadder. The breaking point was the 1973 race in Alabama. The car he'd remortgaged his house for was wrecked in a collision, while he sustained serious injuries. Scott would compete one more time that season, but it would also be his last.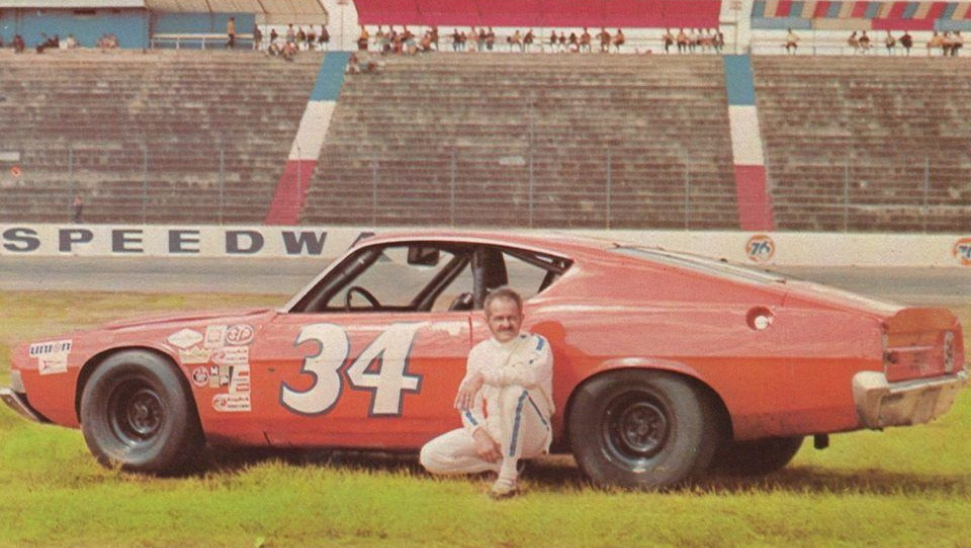 It's only since Scott's death that he's been truly recognised for his achievements.
13 years later, Scott died from spinal cancer. Posthumously he finally received the recognition he has long deserved. For his driving record, where he competed in almost 500 races and held a top-ten finish 147 times, and for persevering in the face of discrimination, he was inducted into the NASCAR Hall of Fame in 2015.
In almost 50 years since that 1973 race, the Scott family has still never seen the physical trophy wrongly awarded to Buck Baker. While a replica trophy was created in 2010, the original has never been found. The search goes on, but Wendell Scott's legacy won't be defined by the time he came in first. Rather, the first time he put his foot on the pedal and changed a sport forever, is what he'll be remembered for.
____________________
Channel your inner racer with our automobilia and classic car auctions or register as a seller with Catawiki.

Discover more Classic Cars | Automobilia & Motobilia

You might also like:
The time Alfa Romeo built a flying saucer
A history of Pininfarina in three cars
How Ferrari and its prancing horse raced to world domination