Written by Tom | 19th November 2020
In 2020, the world rapidly retreated to online spaces. While many businesses are able to adapt, those working in the event industry are disproportionately affected. In the art and collectables world, events like trade fairs have been an integral part of their commercial makeup. These same fairs have quickly found themselves pressured to adapt and succeed in the digital marketplace. We sat down with Catawiki's General Manager for Art & Antiques, Cyrille Coiffet, and General Manager for Collectables, Frank Pon, to talk about art and collectable fairs' move online and how both markets are changing for the better.

Trade fairs have considerable clout in the world of art and collectables. They've been an industry tradition for as long as it's been around—a showcase for like-minded enthusiasts looking to deepen their passion, and a way for traders and sellers to build b2b relationships. "Fairs have always been a crucial component of the art ecosystem", explains Cyrille. "Fundamentally, annual art fairs – alongside the auction houses' evening sales – were these ritualised events, where tastes and trends get defined or solidified."
In the contemporary art world, fairs have been vital, as they were often the only places where galleries could showcase their artists' work beyond their own space. But the pandemic has meant that these once safe, physical spaces must now evolve into digital ones that provide a comparable experience. While this has been a rapid adjustment for an often slow-moving and in some eyes archaic sector, it has come at a necessary time.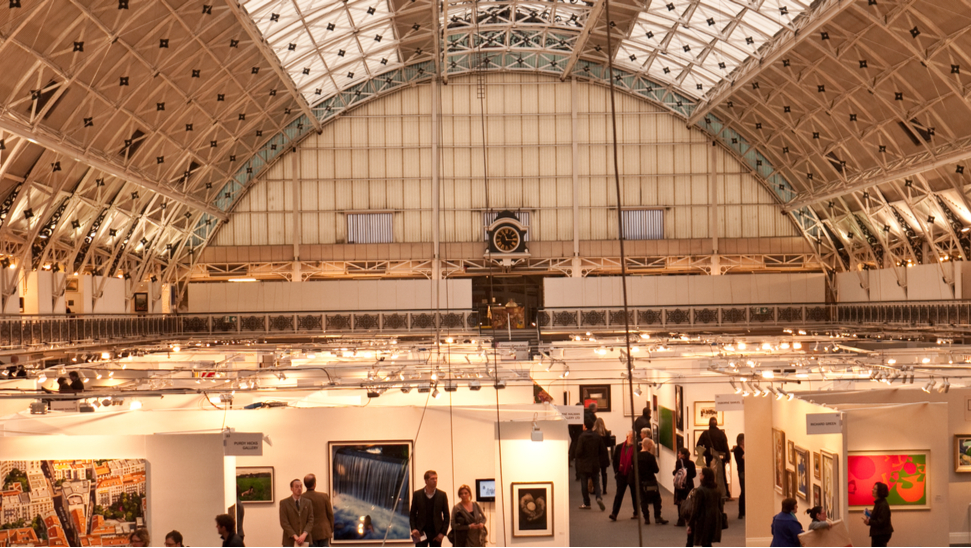 Art fairs have been an integral part for galleries to showcase artists' work and build commercial relationships
For the art world in particular, this has meant overcoming a long-standing reputation as the inaccessible domain of the elite. But this year, as galleries and fairs have moved online, data shows that this perception is changing.
In a 2020 survey conducted by Catawiki in the Netherlands, 53% of respondents said that art in particular was still too elitist. However, 38% of the respondents also said that art was becoming more accessible in light of the pandemic. In fact, younger demographics are getting more involved than ever before. 41% of Dutch Gen Z share this thought. As a relatively new demographic to the art sphere, they are driving up demand for contemporary art forms like street art. "Ultimately, all of the major art fairs are now moving online as their customers demand it and also because they are commercial organisations who need to come up with innovative solutions to survive."
Art adapting online
The move online does raise the question as to how quickly the art world can successfully do this. "Fairs wanting to move online must acquire a brand new set of skills," says Cyrille. "Beside their curation and deal-broker skills that they have honed over tens of years, they must also become astute at virtually showcasing artworks and bringing an online experience to their audience ".
For many entrenched in the art world, this means breaking a legacy of the way it has always operated – in person. "The gap in the way things were and how things need to be now is huge. For the last twenty years, art fairs have always put forward the argument of direct, physical experiences with the artwork as a 'plus' versus the online experience. Now they have to backtrack and reinvent that narrative".
But the way art fairs must adapt goes beyond the what and the how, by including a new audience. "Fairs must also adapt to the online audience. That audience is by nature younger, less affluent. At the same time, they are very savvy and love impulse buying just as much. Their tastes are therefore stronger in the values of their generation: emerging artists, street art and generally anything with an association to pop culture. These genres have traditionally been under-represented at fairs".
The collectables market
Like the art community, the world of collectables—think comics, stamps and toys—could also be seeing a timely transition to online fairs. A survey conducted by Catawiki on the collectables market in the Netherlands earlier this year highlighted that 54% of Dutch respondents believe that online marketplaces are their best bet for finding new collectables. And when it comes to resale potential, 37% of Dutch state that this is their primary reason for collecting, with a majority of Millennial and Gen Z respondents agreeing.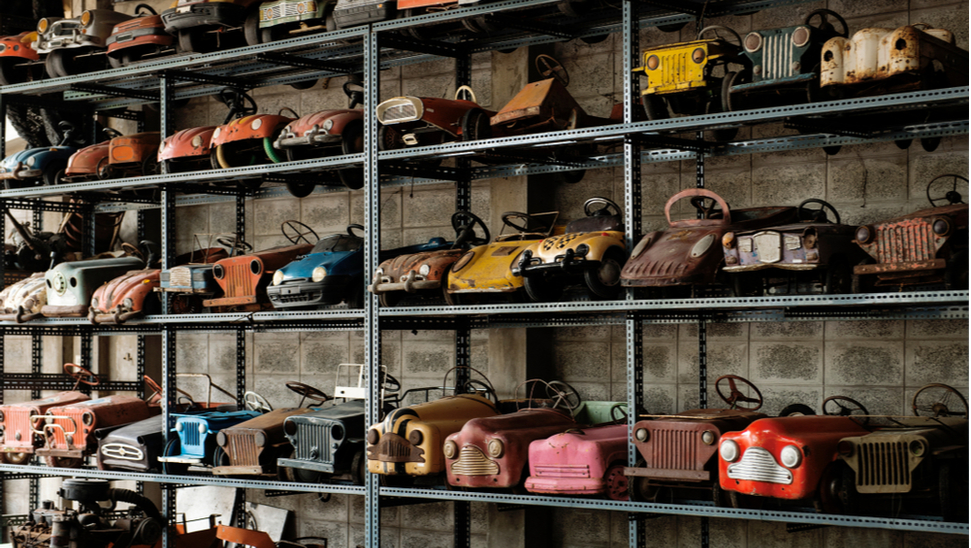 For collectors, fairs are an opportunity to connect with their community
Fairs, which have long been places for community building and supply sourcing, must now tap into the entrepreneurial mindset that drives younger collectors while also continuing to engage the more nostalgia-driven older collectors. Frank Pon explains why Catawiki is well-equipped to meet this demand.
"We are used to being digital. Although it's definitely a loss to not be able to engage with the community face to face, we can do so virtually by making experts available for talks, meet-ups and to answer questions about Catawiki or the market in general. Doing valuations can also help to make up for the general public not being able to go to physical outlets. Connecting our auctions and doing joint promotions of these events will help event organisers in bringing their audience online". "Ultimately, the strength of our platform is our ability to help the art and collectables communities go online. Many sellers and buyers that have been hesitant to go online are now seeing the major benefits and with that are losing some of their prejudice towards online auctions. Another way Catawiki can support the industry is by bringing underexposed collections online. With our large number of experts and partners, we have the capacity to value collections quickly and accurately".
The future of fairs
Large fairs have already begun developing partnerships with online platforms to soften the economic blows of the pandemic and equip them for the future. "Amongst the leading innovators, you find the art fairs who have chosen an 'alliance' strategy", explains Cyrille. "For instance, in 2020, the Accessible Art Fair (Belgium's leading Emerging Artists fair) and the "Puces du Design" (France's leading vintage Design Fair since 2000) have chosen to partner with Catawiki, to host mini-versions of their fairs online"
The same shift is happening in the collectables market. "The London Stampex fair is a good example of big players adapting. They were able to bring together the international community, in an online format via a virtual expo hall. Several other larger fairs are following suit and are pivoting their fairs to online simulation formats. Others are keeping a more traditional approach and are planning ahead for future events hoping for improved circumstances".
The future of fairs looks hybrid – destined to exist both online and offline for
How fairs will respond to this shift in the long-term remains to be seen. But a hybrid model seems to be the most likely scenario in both the art and collectables worlds.
"Art fairs will come back. For many galleries, fairs were the place to make the majority of their sales, compensating for the lack of foot-traffic that galleries experience in city centres", says Cyrille. "To that extent, fairs will always remain an essential part of the art market. What will change for fairs will probably be the fact that they will systematically create virtual doppelgängers and adapt their gallery and artwork curation efforts to ensure that online audiences are catered to".
When it comes to keeping the spirit of the art and collectables fair, Frank is optimistic. "I believe people are creatures of habit and the desire for human connection, alongside the excitement in discovering unique items, will drive them towards community events. We'll see further innovation in the fair and event industry maturing the online concepts, so it will be a mix. Catawiki can be a frontrunner due to its commitment to bringing the offline community online. But the need to move online, especially in the collector community, is clear. As always, the more traditional the community is, the more time they will need to adapt. This is why we are here to help".
____________________
Explore our selection of auctions or if you have something to sell, register as a seller.
Discover more Art | Coins & Stamps | Toys & Models
You might also like:
Why secondhand items are poised to be big business
How covid-19 is changing traditional auction houses