Written by Tom | 11th December 2020
Whether you're well-versed in car knowledge or not, many of us look to Japan and its cars as a recent phenomenon and a symbol of the modern era. We see them as producing the cars of the future, as the pioneers of electric motors. But Japanese cars have been around for decades, many of which are now considered classics. With their distinctive style, technological innovations and safety, classic car expert Luca Gazzaretti explains why Japanese cars have always been smart choices when it comes to picking a car.
What are some common characteristics of Japanese classic cars?
Japanese cars are technologically advanced, multi-purpose and always surprising. Since the 1950s, they've brought innovation to the car world, while Japanese manufacturers have led the search for new solutions in the automobile industry or helped improve on existing ones.
One prominent example of this was the Wankel rotary engine, which was born in Germany but was never developed in a way that made it economical and reliable. Instead, the Japanese engineers of Mazda, made the engine more efficient and reliable over the years, even leading one of their cars fitted with it to victory in the 24 Hours of Le Mans in 1991.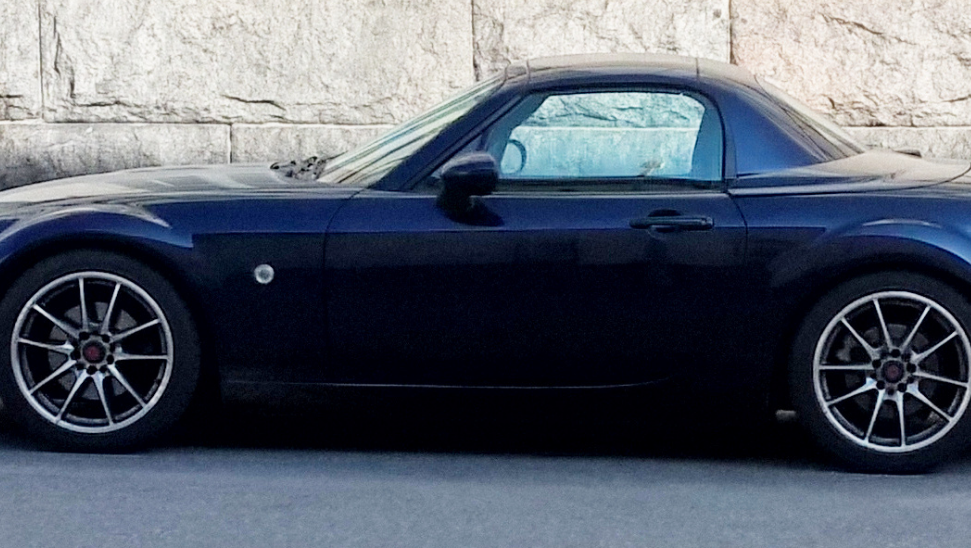 A Mazda MX-5. Wikimedia Commons.

Japanese manufacturers have a knack for understanding the needs and fashions of the times. Take the Mazda MX-5 (Miata in the USA), which filled the desire for a sports car, while the Subaru Impreza combined sporty and safe driving. Alongside those cars was the Toyota Land Cruiser which proved reliability even in the most demanding usages or the Suzuki Samurai, which launched a compact fashion that has stayed with young people since the 80s.

What sets them apart from European and American classics?
The substantial difference is the uniqueness of these models which differ in mental and cultural approach from European and American car standards. Apart from the Mazda MX-5 which was clearly inspired by the Lotus Elan of the 60s—it incorporates the pop-up headlights that characterise the body design and the twin-cam engine—nothing could be compared to a Toyota 2000 GT, the Honda NS800 or the Datsun 240Z.
Can you give us some examples of cult Japanese classic cars and why they're special?
In terms of Japanese cars sought after by collectors, there are a few. The Toyota 2000 GT is a rare model which became famous after featuring as James Bond's drive in the classic You Only Live Twice. The Mazda Cosmo Sport is another example; known for being the first car to efficiently use the Wankel rotary engine and for its futuristic lines that make it a unique model.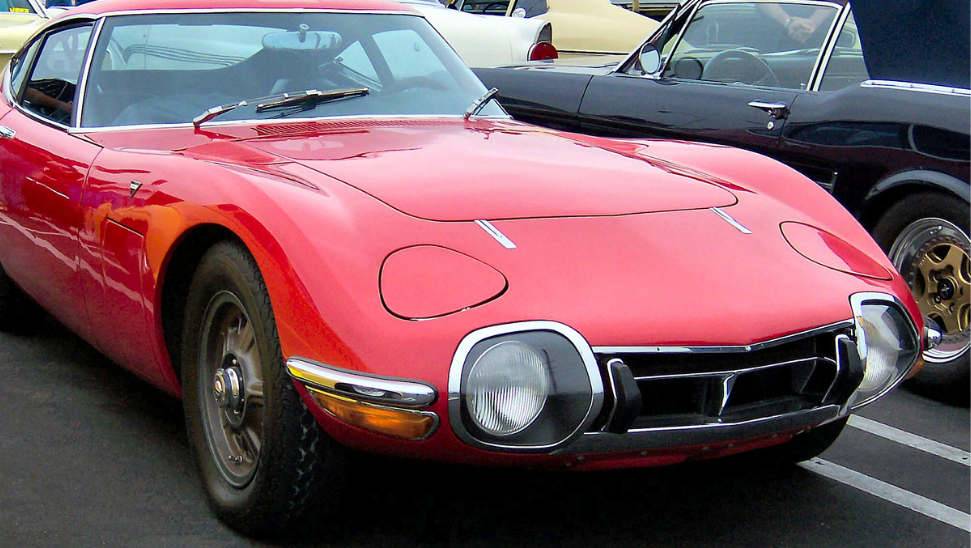 A
The Toyota 2000 GT.
Wikimedia Commons
.
Among youngtimer cars, the Honda NSX "Gran Turismo car" is a must. Manufactured in 1990, it was perceived by Ferraristi and purists as an odd car at the time of its release. In a well-known short movie by Robert Alblas, legendary driver Ayrton Senna took the NSX to the track, demonstrating his skills as a great road racer and the NSX as a true sports car.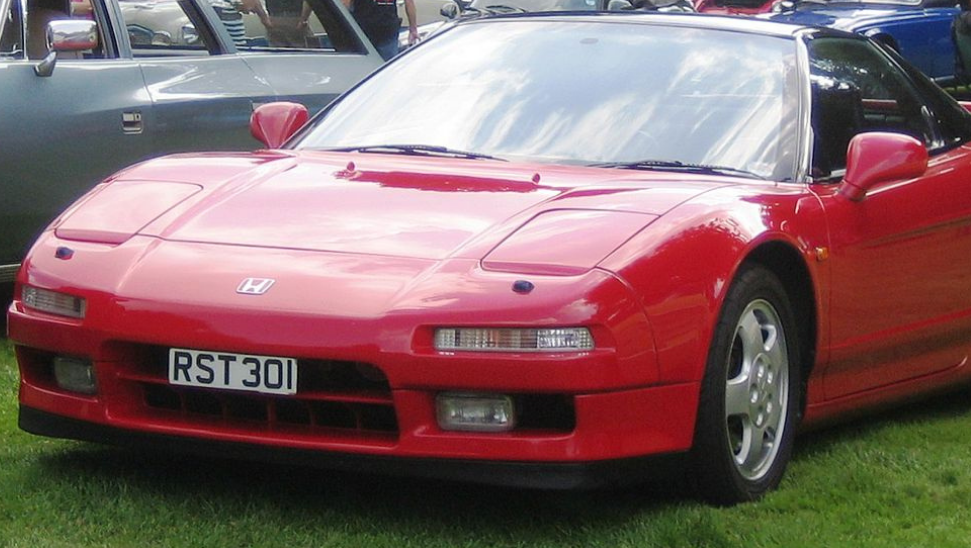 The Honda NSX "Gran Turismo car". Wikimedia Commons.
Other worthwhile cars to consider when investing include: the Datsun 240Z which was a popular coupé in the US; the "evergreen" Mazda MX-5, especially the MK 1 version; the Honda S2000 spider with exceptional sporting and technical skills; the economical 4X4 Suzuki Samurai and the Subaru Impreza, which was an consistent rally winner and four-wheel drive equipped with a boxer engine.
Why are they worth investing in?
When you invest, it's mainly worthwhile for original cars that haven't been tampered with. It's well-known that many Japanese cars suffered from the 90s fashion for customisation, so finding original models has become very complex in today's market. However, compared to other classic cars and youngtimers, Japanese classics are experiencing a strong trend of growth and interest, especially among young collectors.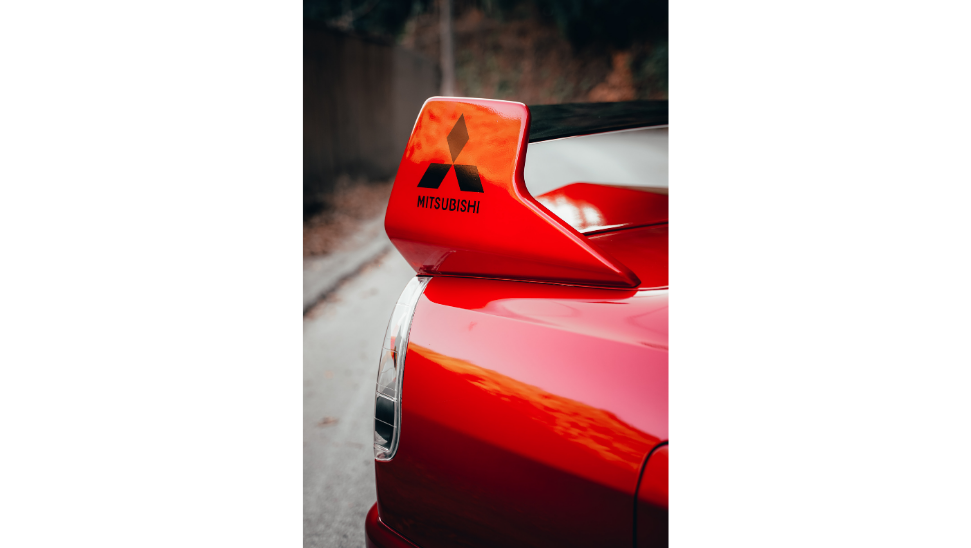 Mitsubishi is one of the many Japanese car brands popular worldwide
The world of Japanese cars is now extremely varied and its fanbase is no different. You'll find "total customiser" collectors to real purists, and simply those who are just lovers of small Mazda Spider cars. One thing is clear – there's no reason not to love and invest in a classic Japanese car now.
____________________
Find your next ride in our classic car auctions or register as a seller with Catawiki.
Discover more Classic Cars | Automobilia & Motobilia
You might also like:
The time Alfa Romeo built a flying saucer
The enduring romance of American muscle cars

The black driver who made NASCAR history