Written by Tom Flanagan | 11th February 2021
The 20th century was a productive time for the design world. With the advancement of technology and two World Wars, few centuries can compete in terms of upheaval and inspiration. Movements such as Art Nouveau and Art Deco sprung up in the early years, while Memphis style closed out the century in the postmodern era. There's an innumerable amount of styles to describe so with the help of our design experts, we've picked out five of the key 20th century design movements and the decorative pieces that embody them best.
Art Nouveau
A style that has a credible claim to the 'disruptor' title, Art Nouveau was a drastic departure from most that had come before it. Created around the turn of the 20th century, its name translates to 'new art' from French, however, it heavily influenced design and architecture too. Inspired by plant motifs and organic shapes, Art Nouveau design was curvy, asymmetrical and focused often on a strong S-shape line, known as the 'whiplash line'. It also incorporated a wealth of natural elements into its form and patterns, taking cues from styles like Japonisme which the Western world was enamoured with at the time.
In Art Nouveau design pieces, things like precious stones, marquetry, silver and glass were all worked into one piece of furniture. One quintessential design of Art Nouveau is the Bugatti Table. Designed by revered Italian designer Carlo Bugatti, the Bugatti table is a masterful characterisation of Art Nouveau style. "Furniture designs by Carlo Bugatti are characterised by extravagant design inspired by Moorish architecture combined with the use of exclusive materials", says design expert Michel Karis. "This table also has the typical 'oriental' features which reflects the once-held romantic view of the East: luxurious, mystic and extravagant. It spares no expense in terms of the materials and techniques used; exclusive wood in various colours, complete with pewter inlay, mounted with brass and bird drawings etched into the wood. Art Nouveau in a nutshell".
Art Deco
Often confused with Art Nouveau, Art Deco is a distinct style of its own. Born at the International Exhibition of Modern Decorative and Industrial Arts fair in Paris in 1925, Art Deco celebrates geometric patterns, luxe materials and exuberance. It influenced design across fields, notably architecture – think the Empire State Building and American Radiator building in NYC – and is the style most often associated with the Roaring Twenties.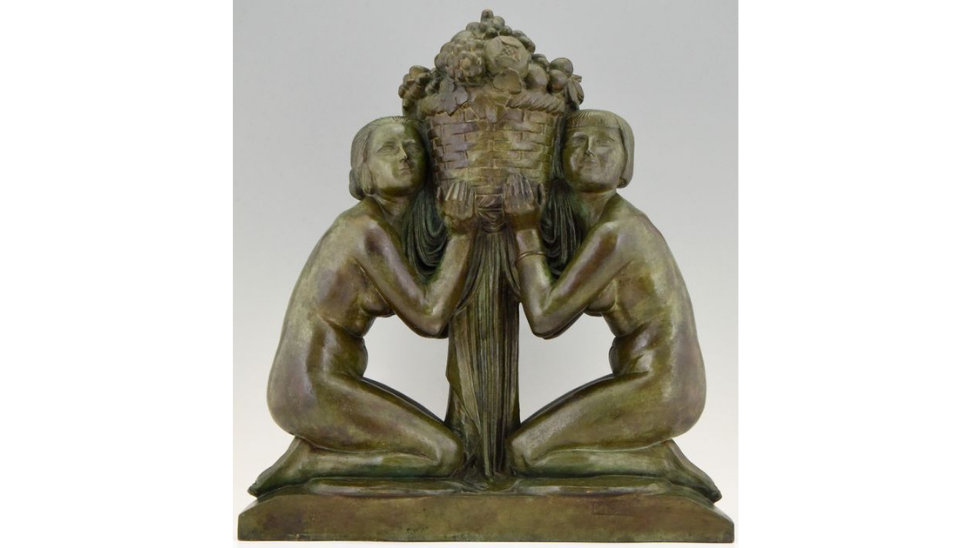 Furniture wise, Art Deco often stands out for its boldness. Dark, lacquered woods, ornate details and the use of gold or ivory were prominent in Art Deco pieces that exuded luxury and extravagance. Console tables, cabinets and sideboards made from walnut, maple and rosewood were popular types of furniture within Art Deco, namely for their grandiose size and ability to make a statement in a room. However, small pieces are arguably just as iconic. "Take this beautiful bronze sculpture titled 'Abundance', made by French artist Pierre Lenoir", says Marleen Deiters. "The Roaring Twenties and Art Deco go hand in hand, as this sculpture proves. Two seated female nudes supporting a basket filled with (forbidden?) fruit have erotic associations, in this symmetric sculpture executed in bronze. The 1920s seemed limitless and this sculpture represents the lavishness and promise that Art Deco aspired to deliver."
Modernism
If Art Deco and Art Nouveau encouraged more in design, then Modernism was a reversion to less. This was an art movement dedicated to practicality and the industrious nature of the times. Architect Louis Sullivan coined the term 'form follows function' back in 1896 and yet it would serve as the founding principle for one of the 20th century's most popular styles. Clean lines, shapes and colours were in, while embellishments and ornamentation were out.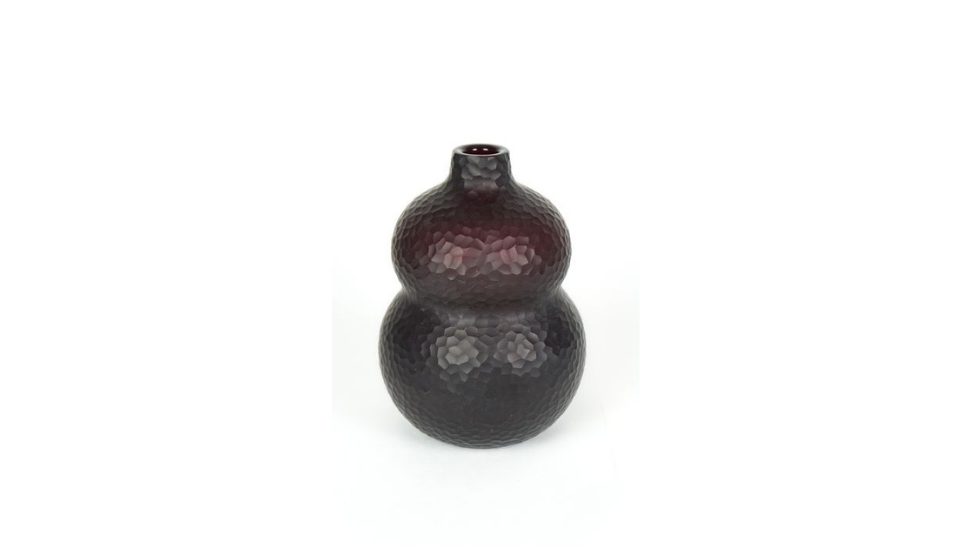 Within decorative objects, Carlo Scarpa's designs are emblematic of the movement; especially interesting for a man who's love for traditional craft and techniques is at odds with modernism's rejection of the past. "Scarpa was an Italian architect known for his love of Venetian glass-blowing and this Battuto vase is a perfect example of the modernist/avant-garde approach to glass that characterised all of his work in Murano", explains Fiammetta Fulchiati. "Scarpa re-discovered the 'battuto' technique used in 19th century French production and applied this technique to coloured transparent glass, obtaining a visual effect and texture never seen before. Scarpa's Battuto glasses are still among the most iconic and representative glasses of the 20th century, sought after for their originality and uniqueness that makes the glass look like a metal surface beaten by a hammer".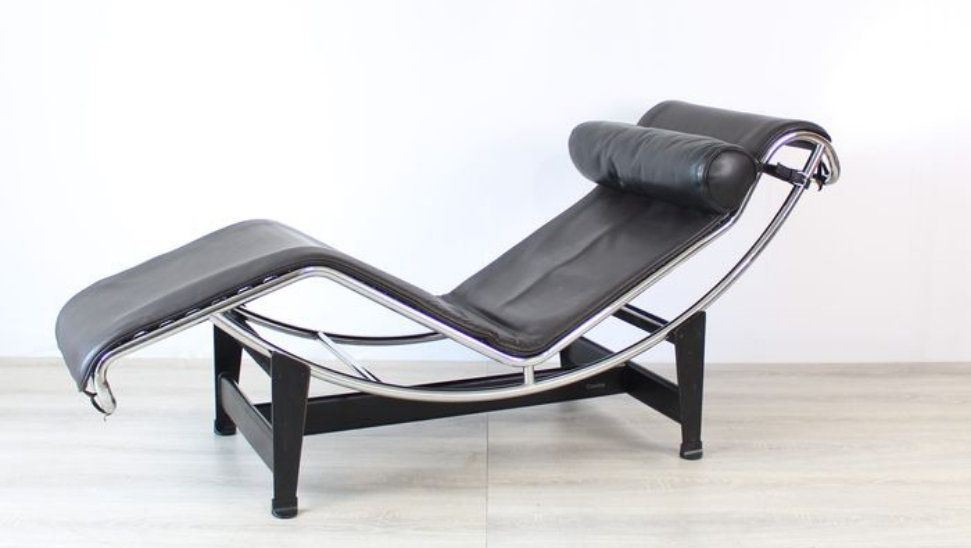 Beyond glassware, the Corbusier lounge chair was a definitive modernist furniture piece. Designed by Charlotte Perriand, Pierre Jeanneret and Le Corbusier, it's now one of Le Corbusier's most famous designs. "Designed in 1928, the chaise longue was one of the first pieces where "cold" tubular and bent steel was used for furniture meant for a domestic environment", says design expert Christian Plat. "Up until then, these kinds of materials were mostly used for public furniture such as hospitals, schools and cafes. It was originally produced under the name B306, but it became a modernist design icon after Cassina began producing a redesigned version under the name LC4 in 1965".
Mid-century modern
Mid-century modern design has seen something of a revival in the 21st century, led by tastes that have favoured Scandinavian style's timeless vintage feel. Popular roughly from the end of WWII, mid-century style incorporated the clean lines and lack of ornamentation that modernism was known for, with an increased focus on natural materials (like wood) and a combination of geometric and organic forms.
No conversation around mid-century modern style would be complete without mentioning Danish designer and architect Hans Wegner. "Wegner is considered to be one of the best furniture designers of the 20th century", says Christian. "He is often referred to as the master of chairs; designing around 500 of them during his career. In his designs, Wegner tried to focus on showing the inner soul of furniture pieces through a simple and functional exterior. With his deep respect for wood along with his curiosity towards other natural materials, he was able to design items with a soft, organic and minimalistic appearance. The PP240 chair is a fine example of mid-century style, with its organically shaped wooden frame combined with light-coloured leather".
Postmodernism
Postmodernism isn't easy to define which is one of its trademark features. It's experimental, subversive and warm – the counterpoint to the modernist design that had dominated much of the 20th century. It came to prominence in the late 70s and purveyors, like Frank Gehry and Robert Venturi, sought to restore some life, colour and humanity to design.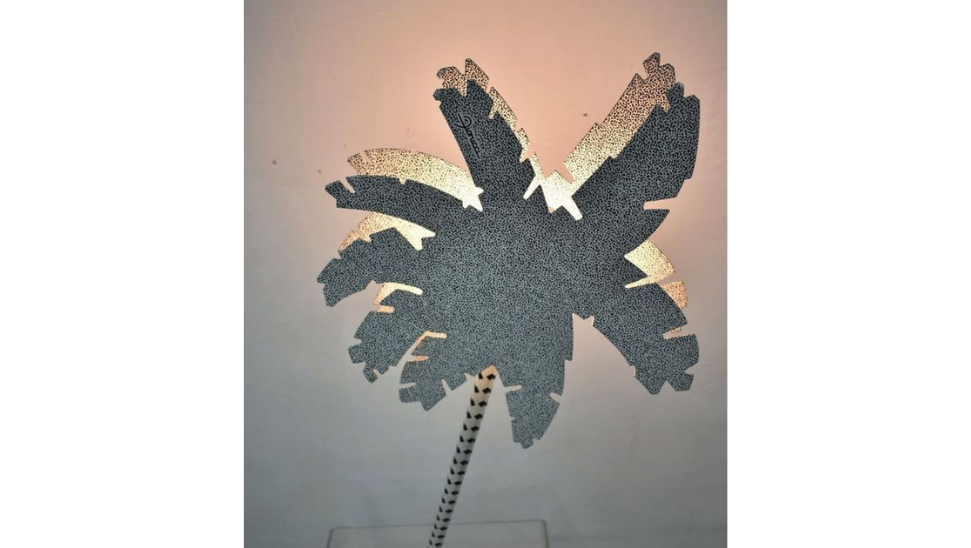 In terms of interior design, Memphis style was a major influence on furniture in the postmodern era. A sub style of postmodernism, it's known for its bold colours and humorous slant. The palm tree lamp by Andrea Branzi characterised this well – it combines materials, shapes and whimsy into one playful lighting fixture. "Only five pieces of this table lamp were made", says John Bolt. "As Memphis style experiences a resurgence, you can expect demand for these kinds of postmodern pieces to only increase".
____________________
Explore our Design auctions, home to a range of pieces spanning the 20th century. Or register as a seller.

Discover more Design & Vintage

You might also like:

The stories behind iconic 20th century furniture design
The girl with 1000 faces: the story of Fornasetti