Written by Tom | 18th March 2021
As art and art fairs have moved online, many industry players have been left asking themselves the question – what next? For some artists and galleries, the transition from offline to online has been a simple one; for others it's still an adjustment. We spoke to three members of the art community about the rapidly changing art landscape and what that means for the future.
Artfever
Who are they?

The Artfever Gallery was established at the end of 2010. Its creation is the culmination of 10 years of involvement in the art market; first as a private collector, then as an occasional seller and intermediary for traditional galleries.
Why did they make this transition to selling online?
Having worked with and advised many professionals in the market, digital has always been an obvious choice for us. It has given us the opportunity to bring back works of art that had remained unused in gallery stocks. Due to a lack of time, space or having exhausted their natural catchment area, these professionals kept treasures in their reserves. Online sales are an excellent tool for putting works of art back in a context that is conducive to their appreciation: collectors and the curious from all over the world can now access them.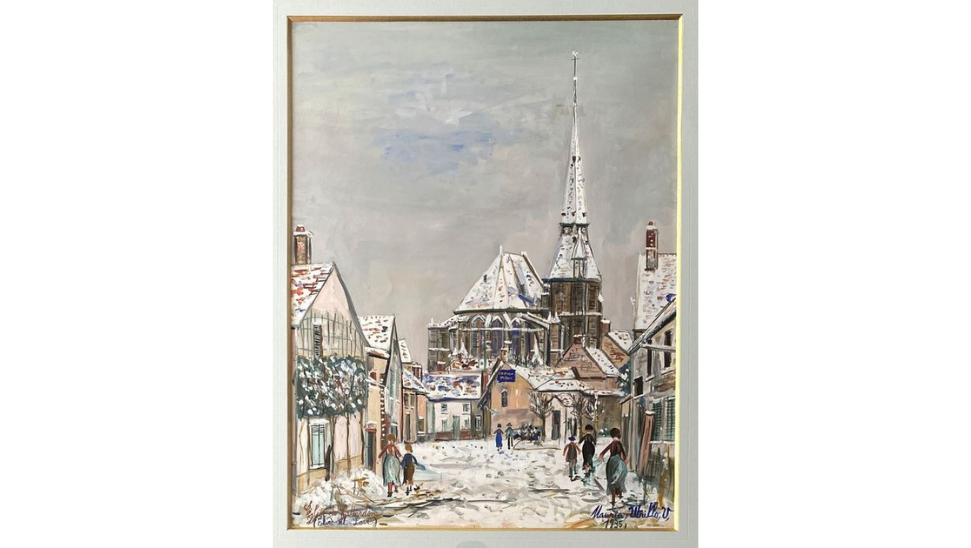 Being online allows us to really showcase the work of the artists we follow. For example, a few years ago, we began to take an interest in a painter from Montmartre, Elisée Maclet, and regularly exhibited his paintings. A little forgotten by the market until recently, this painter, a friend of Gen Paul and Maurice Utrillo, is experiencing a strong revival of interest among more and more amateurs and we like to think that we have contributed to this rediscovery.
What do they see as the main benefit of selling online?
Reactivity! By posting art online, works are immediately available not only for the connoisseurs but also for anyone on the internet. These are prospective art buyers who will discover things they otherwise wouldn't, simply thanks to a keyword, a related search, or another work.
Working online also means being able to offer information immediately. A question arises? The answer can be given to the customer quickly. Once the sale is completed, there is no need to wait until the end of the exhibition to take the work away: it arrives at the customer's home within a few days.
How do they envision the future of the art market?
Galleries will continue to promote contemporary artists, but they will not and no longer have exclusivity: artists can share their work directly, through influencers or large platforms. This direct contact with buyers offers artists quick feedback on trends, a space for exchange and the ability to launch new projects.
Shepard Fairey sells his limited editions in a few seconds, Orlinski organises a draw to select the lucky ones who will be able to buy his sculptures, on a smaller scale, artists finance their first editions thanks to crowdfunding.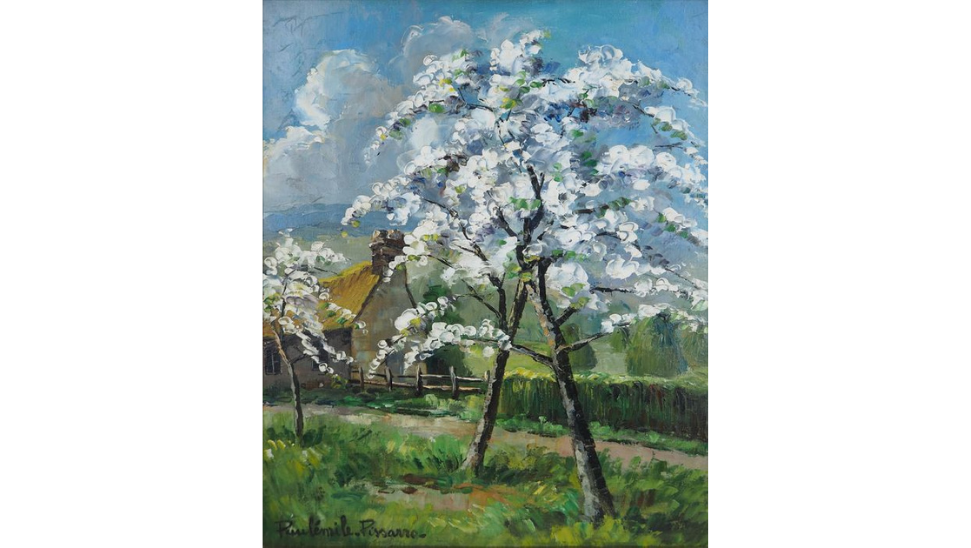 Galleries and auction houses will continue to bring their eye and expertise. Online marketplaces, each with its own specificities, will continue to bring together human resources (expertise) and equipment (computer development), a marketing force (advertising, referencing) and a capacity for reassurance (trusted third party, customer service). Galleries like ours will be reach larger communities of customers, who are likely to make their purchases at price levels that no one would have envisaged a few years ago.
Pure Evil Gallery
Who are they?
Pure Evil is a London-based gallery, specialising in a range of mixed media, street art, hand finished and perspex art. It's run by me, Charles, a street artist, 'accidental gallerist' and musician.
Why did they make this transition to selling online?
Ever since I did my A-levels, I've been really computer literate and so it just made sense to be able to reach a mass international audience online early on. This is especially true in the pandemic when people are spending more time on Zoom and online. I've been doing lectures recently and I talk about the culture of the thumbnail where we are now all discovering our new favourite art as a thumbnail on our phones or our devices. It happens a lot more electronically where we're more used to a 76 x76 thumbnail sized image vs seeing our new favourite art in the Tate or in the Louvre.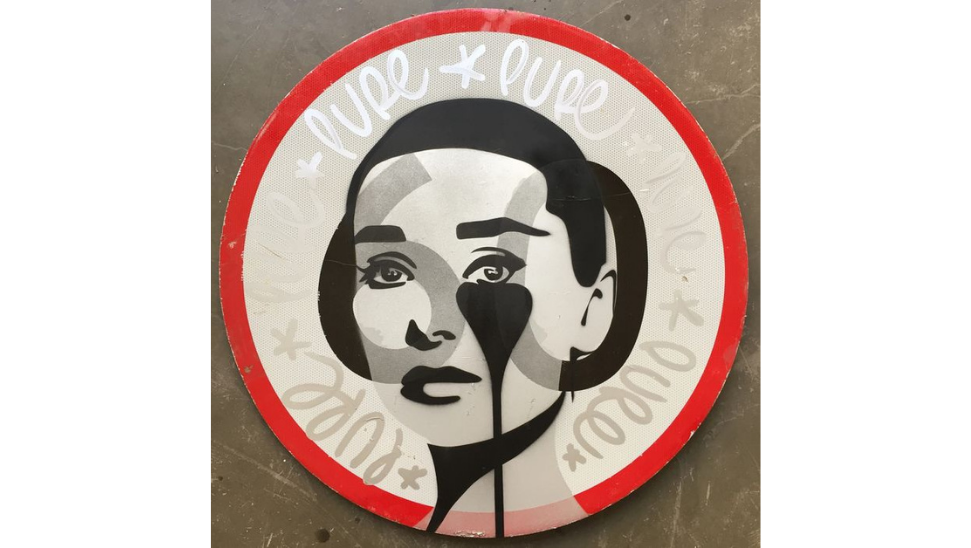 What do they see as the main benefit of selling online?
Even with the gallery, we've noticed that online sales have gone bananas recently. Everybody is buying Art for their 'zoom room', now they're stuck at home. People are looking for the feeling of euphoria that you get from buying art and having it arrive, opening it and working out where to hang it.
How do they envision the future of the art market?
Maybe physical art will just no longer exist anymore; it'll just be wired into our brains so we'll experience art as a neural message bypassing our eyes completely and going straight into our brain and our synapses? Jokes aside, let's make real physical art. I think people will still value art that has been physically made by the artist that you can hold and you can feel it and you can enjoy the texture – but then the brain idea is possible too. Would you rather own a Van Gogh or a jpeg of it?
Art Dumay
Who are they?
Art Dumay is a long-established art dealer in Nuenen (est 2000). We act as intermediaries for online sales. We've been selling art objects worldwide online through Catawiki since 2015. We undertake all of this not only on behalf of private individuals, but also for collectors, companies and organisations.
Alfred de Breanski (1852-1928) - Early Morning

Why did they make this transition to selling online?
After many years of offline selling we noticed—specifically between 2014-2015—that the art world was changing. A general trend in the entire world showed us an increase of internet transactions. The art world has been digitalising for years and Covid-19 forced art lovers to buy art online. The digital art world took a huge leap and we wanted to be part of that. That's why the company changed from offline art dealer to online art seller, because we believe in this new world of art.
What do they see as the main benefit of selling online?
The main benefit of selling art online is reaching the right person for the right artwork. By having more than 16 million visitors each month, Catawiki offers us a platform that is accessible to everyone from all over the world, 24/7. Together with our high service level, quick and steady handling in sending the works worldwide and targeted marketing, we can reach new customers.
How do they envision the future of the art market?
Something that used to be considered inappropriate is now open for discussion: companies are de-collecting. De-collecting is important in the management of corporate collections. Selling items from the collection enables new purchases to be made or existing collections to be refurbished and displayed.
Not only has digitalisation grown, but also the desire from collectors of art, companies, authorities and organisations to de-collect and other art lovers to collect. So there is a vicious circle in de-collecting and collecting. By presenting an international platform online, like Catawiki, these needs can be perfectly fulfilled.
____________________
Explore our art selection or if you have something to sell, register as a seller.
Discover more Art | Modern & Contemporary Art
You might also like:
As fairs move online, the collecting world faces a reckoning
How covid-19 is changing traditional auction houses
The ways online auctions are changing Street Art