Written by Tom | 4th June 2021
Lego has proved to be a toy that endures. Loved by children and adults alike, these colourful plastic bricks have challenged the imaginations of budding creatives, lent themselves to community causes like Pride and are still increasing in value to this day. Certain fans have gone the extra mile with Lego; capitalising on its flexible appeal, these individuals have been turning Lego into art. Known as My Own Creation (MOC), this involves any kind of Lego builds made outside of official sets, from scale models to prosthetic limbs. Two artists, Helma1peet and David Aguilar Amphoux, walk us through the MOC creation process and the joy found within.
Fan-fuelled creations have always occupied a coveted place in the hearts of artists, brands and creators. Whether it's seeing somebody cover a song of yours, model their fashion on your own or repurpose whatever you've created into something entirely different, there's little that competes in terms of flattery. Lego is no stranger to the creativity of its fans, who have helped the brand become one of the most successful toy companies in the world.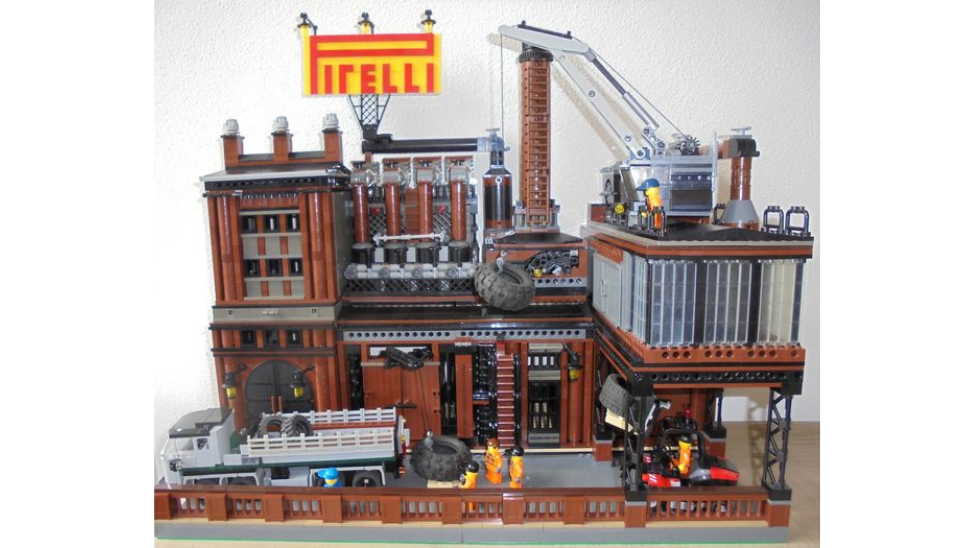 Old Pirelli Factory by Helmapeet
"What attracts us to Lego is the diversity of possibilities to create something", says Helma of Helma1peet, a Dutch MOC team made up of herself and her colleague Peter. "You can make an infinite amount of changes and there are no limits to how much of your imagination you can use". Helma1peet are regular creators, having established a successful business building impressive models that include whimsical takes on tea rooms to old train sheds.
Where Helma1peet's foray into MOC is an enterprise born out of passion, David Aguilar Amphoux's endeavours were born, in part, out of necessity. David was born with Poland syndrome, which for him meant that he lacked pectoral muscle but also a right forearm. Lego provided David with respite from the wider world, but drew him into the another world of invention and engineering.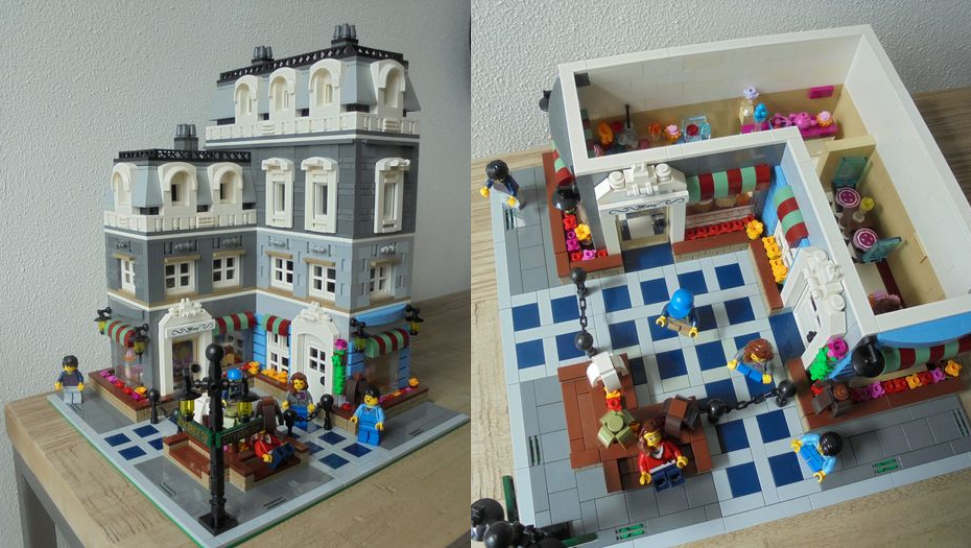 "Lego gives me the opportunity to represent, both artistically and technically, whatever I can think of. My head knows no limits in creating with these famous bricks – it's full of possibilities".
Some of these possibilities included creating prosthetics out of Lego, which attracted worldwide media attention. At age 18, he created a functional Lego arm from a Lego helicopter kit that when attached was strong enough to allow him to do push ups. Nicknamed 'Hand-Solo', he's since created a stronger arm from Lego, which has allowed for him to grip heavier objects. Both are remarkable feats of engineering and innovation, all the more impressive considering it only took David a few days to make his first prototype.
Finding inspiration
Creating Lego art is more than just cobbling together a few plastic bricks and running with it (though you'd be welcome to try that tactic too). It takes a little inspiration first, says Helma. "Not having to build according to a manual is the biggest inspiration for us. We love a challenge too but you get inspiration from everywhere, whether that's seeing industrial buildings or walking among the canal houses".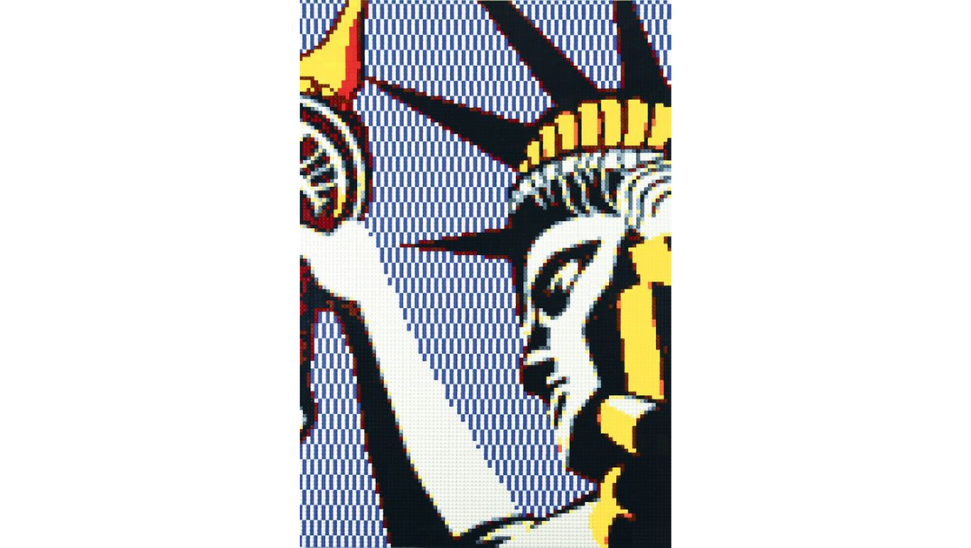 David agrees. "Inspiration comes to me every time I open my eyes and look around, especially when I see a mechanical or robotic invention".
Process, tools and timing
While artforms in general are perhaps too fluid to be bound by the notion of process, there are methods to getting started and creating something special. And because Lego is boundless in its possible creations, it's helpful to set some boundaries from the start.
"It begins with an idea: what you're going to build. An industrial scene, a house, a train", says Helma. "After that, it is important for me to set out the first line of Lego on which I want to build and the size in terms of plates. I prefer to build several modular units of 16 x 16 at different heights, I make sure that everything is stackable, modular and sturdy with packaging and shipping in mind. I want there to be versatility and difference too. Each unit has its own character; sometimes windows and doors are in the leading role, while other units have to radiate an industrial look".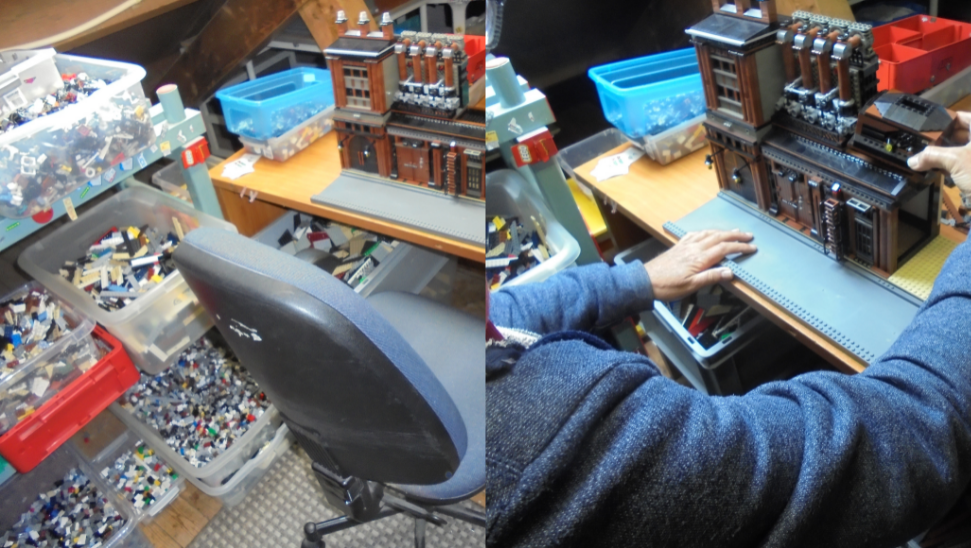 For Helmapeet, having enough Lego is a good start. Then it's about executing your vision but letting it evolve as the process goes on.
And though it might be tempting to execute your vision exactly as you'd imagined it, Helma says part of the process is letting go of your idea and developing a feel for your creation as you build. "The ideas grow during the building process. I do have in mind what the item should look like but I don't fixate too much on the detail of the end product, just that all the details applied during construction have made for a beautiful end result".
If you're more ambitious with your creations like David, some technical expertise goes a long way. "Lego has the ability to take round shapes with cubic and flat pieces, so it is necessary to know what techniques to use, as if you're learning a new language. First, I print plans of what I want to recreate, then I transform the real dimensions to the desired scale and measure the profiles of the plan in the Stud.io program. I start to build and check that my creation sticks to the drawing on printed paper. I only consider a project finished when I've already checked a thousand times that the object is exactly the same as the real model".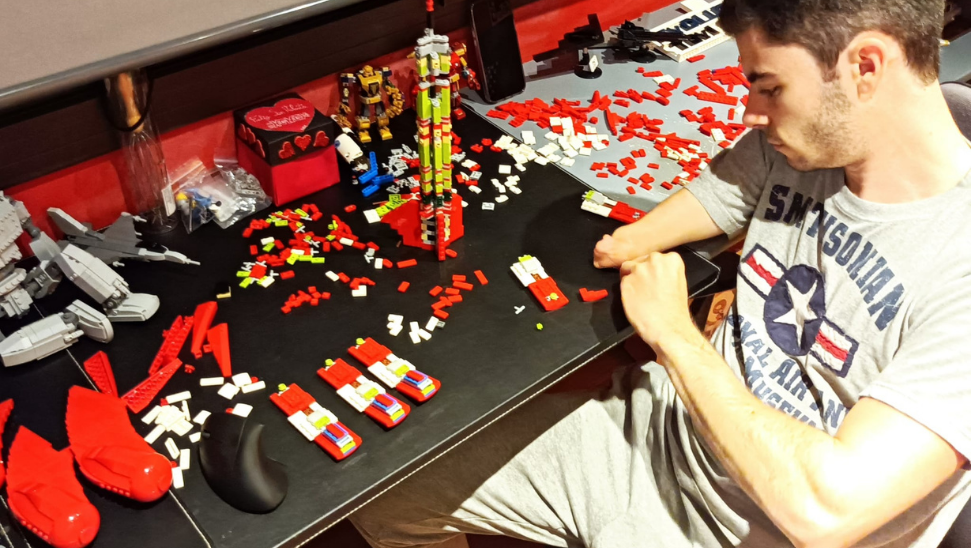 David says depending on the model, the creation process can take from a day anywhere up to a month to complete
There's no need to rush what you do either, the beauty of MOC is the process, says David, though being able to create something within a short space of time is immensely satisfying. "Depending on the model and scale, it can take from one day to a whole month. In the case of a rocket I built recently, it took me a week to build and perfect". And even if you're not happy with the finished product, Lego allows you to break down your model, piece by piece and rebuild. "Sometimes I have to break everything down when half is finished because it is not what I had in mind", says Helma. "And that's ok. You can never create something perfect in one go, but never give up".
Advice for getting started
Looking at the array of creations, it's an exciting prospect but one that can feel insurmountable for the novice Lego enthusiast. But unlike a lot of other creative processes, MOC is really a case of trial and error – and practice.
"If you are interested, do it! Anyone can make MOCs, both small and large. The reality is, you can make anything out of Lego, but don't make it too hard for yourself at the start", explains Helma. "Use the internet as inspiration at first before you branch out into your own visions. No matter how big the MOC will be, it's going to be easier if you always think in smaller stackable units. And make sure you have enough Lego at home, think about what you want to create, be prepared to buy more. Focus on what you think makes your creation beautiful – an enthusiast will notice that".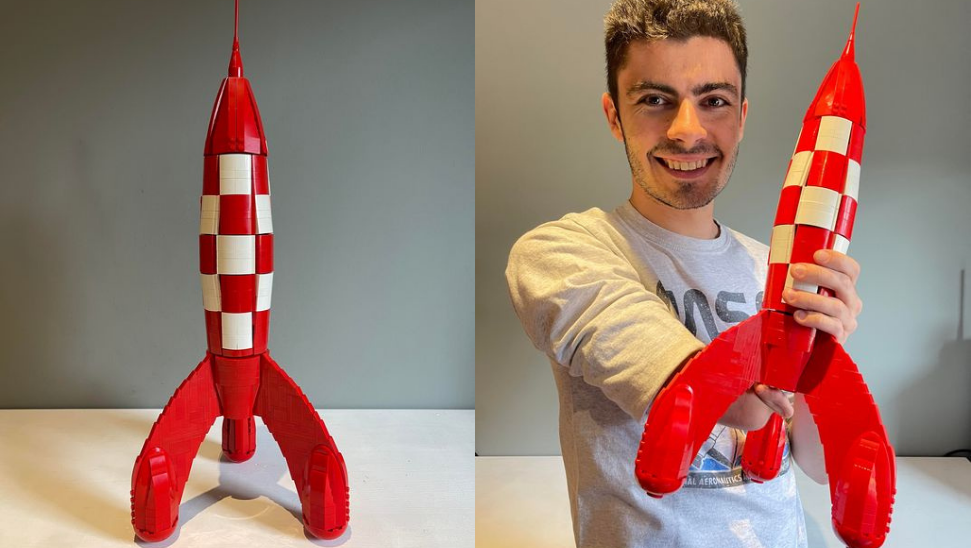 David echoes this sentiment. Though he started building at a young age with innovation in mind, the real appeal of MOCs is the looking at something beautiful in the end. "A piece of art built with Lego pieces is any creation that looks both technically and beautiful. My only advice to all Lego artists would be to never stop building, that more and more incredible artistic and technical works are being created. It helps inspire those younger than us to create with pieces full of possibility and redefine what Lego can do".
____________________
Check out our latest Lego auctions for some inspiration, or register as a seller with Catawiki.
You might also like:


5 LEGO Sets Which are Increasing in Value
Top 10 Most Expensive Lego Sets