Written by Tom Flanagan | 3 August 2022
In the toys world, LEGO has star power. These colourful blocks transcend all ages and art forms, endlessly inspiring enthusiasts to build their own creations. The owners of LEGO shop JB Spielwaren know this well. Run by duo Hendrik Bergmann and Philipp Thiel, the store has become a hub for collectors and a nexus for the LEGO community in Germany and Europe. We sat down with the team to discuss their origins, their work with Catawiki and why after all this time, they're still in love with LEGO.
First off, why do you love LEGO?
Philipp: LEGO is the most creative toy you can possibly imagine. We've been playing with LEGO since our childhood and have never stopped. For us, there are so many positive memories connected with LEGO bricks and minifigures.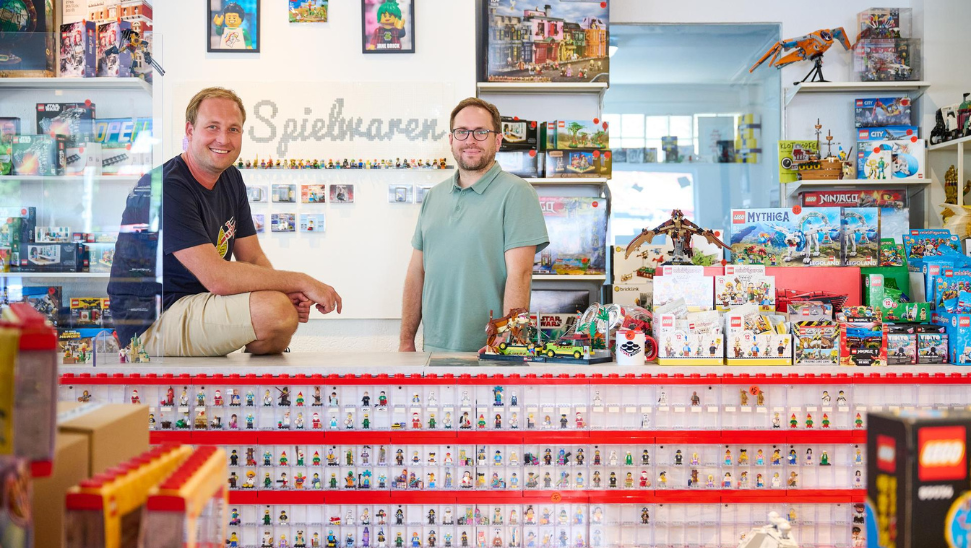 The store JB Spielwaren is named after Hendrik's father, inspired by when the duo started the store from his basement.
With LEGO bricks and minifigures you can create your own worlds, themes and play and build with your friends. As an adult fan of LEGO, LEGO is also a collectable item and something you can relax with—even when you're faced with the pressures of work. The variety of themes like Star Wars, castle, City, Technic are just another of the reasons why LEGO has such broad appeal.
You've racked up quite a dedicated following online. How did your store begin and how have you grown?
Philipp: We began 12 years ago together with Hendrik's father in his basement. This is also where our name 'JB' comes from: Johann Bergmann. A couple of years later we rented our first small warehouse as the basement wasn't big enough to handle the orders. This is where we started to sell not only on bigger marketplace platforms but also implemented our own online store.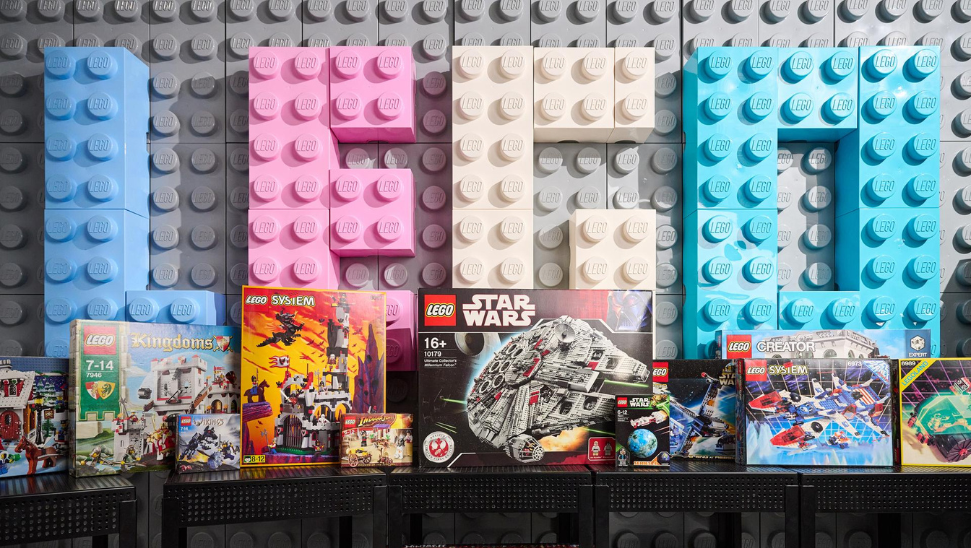 JB Spielwaren is Germany's leading LEGO store
We're now a team of about 20 people who work with LEGO bricks and sets every day. Besides original LEGO sets, we also offer custom printed minifigures and cool collectables in our store.
Do you believe LEGO can be art?
Philipp: If you have ever visited a convention of LEGO enthusiasts you might know the answer: LEGO and building with LEGO bricks is art. There are a lot of people out there who express their ideas, dreams and feelings through LEGO builds. Some build cities, some build places that have inspired them and some creators build dreams of the future.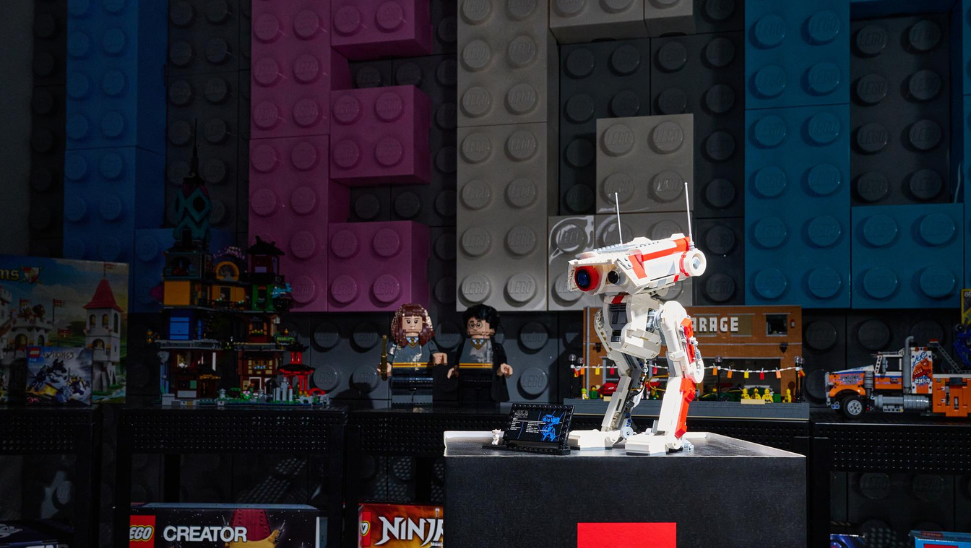 'My own creations' are a big part of what draws a multitude of people to LEGO

Have you noticed any trends or LEGO pieces that have been particularly sought after or are increasing in value?
Philipp: Over the last few years, the whole LEGO Star Wars theme has really grown in popularity and the minifigures specifically have increased in value the most. Over 1200 different minifigures have been produced by LEGO for the Star Wars theme in the last 23 years and many of them are exclusively sold in one set. All the Star Wars content produced by Disney has been a big factor in keeping the demand for rare Star Wars collectables high. This kind of guarantees an increase in value even after the shelf life of the item is gone.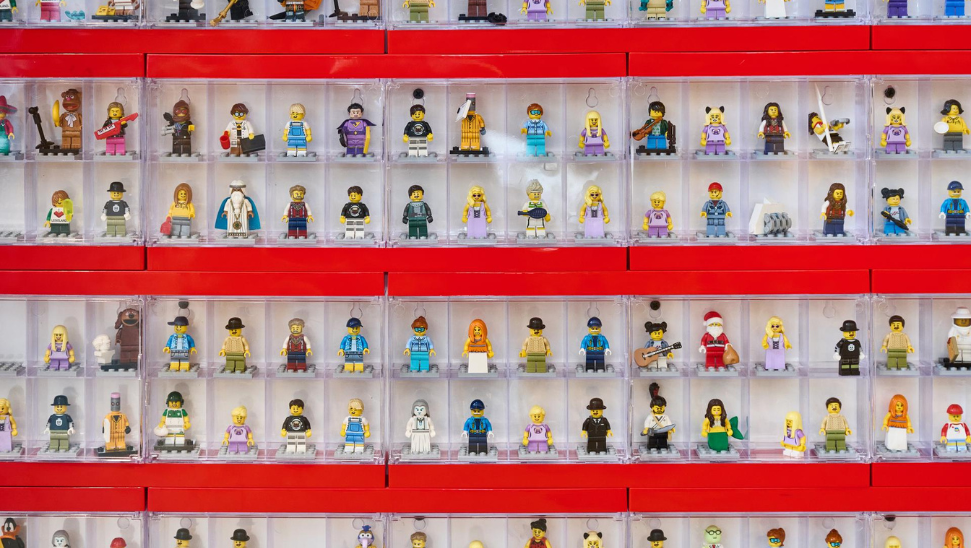 Minifigures are particularly in demand in recent years
How did you become involved in online auctions and how has it impacted your business?
Philipp: We started our business 12 years ago as a hobby in addition to our real full-time jobs. Due to the lack of time we had in the beginning, we focused on big platforms which also included online auctions. At the same time as a collector, I used Catawiki for buying and selling rare LEGO collectables for my private collection.
You're passionate about LEGO Star Wars in particular. Can you tell us why and are there any sets/models that LEGO fans should know about?
Hendrik: LEGO Star Wars started exactly in the year where I was more or less leaving the hobby behind as a teenager. My first LEGO Star Wars set was the '7128 Speeder Bike' and with that small set the hobby started all over again and became a real passion. For me, LEGO and Star Wars is the most attractive combination I can imagine. Creating endless worlds and stories of Star Wars out of LEGO bricks is just fascinating.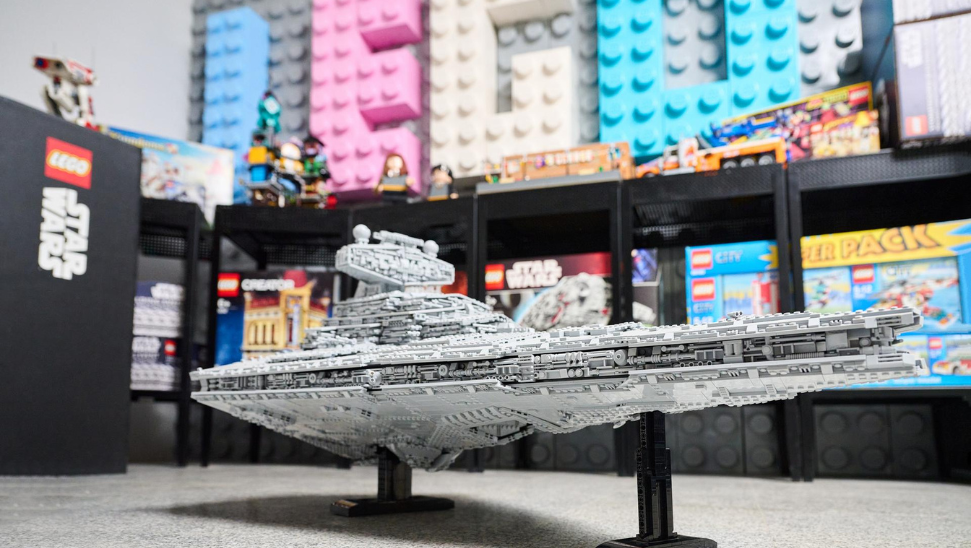 For anyone starting to collect LEGO, the Millennium Falcon is a classic piece to build
There are so many different LEGO Star Wars Sets meaning picking a couple of them as the best ones is tricky. But everyone interested in LEGO Star Wars should try to get a UCS Millennium Falcon. If you're more interested in minifigures try to get your hands on a 10123 Cloud City or the 8038 Battle of Endor is a real classic.
What is the one reason somebody should start collecting or investing in LEGO?
Hendrik: Collecting and investing are two different stories. As a collector you should buy what you are interested in, what you like. You can collect sets, build them or not, or you can collect minifigures only. Investing in LEGO means to buy anything which will be attractive to someone else in the future. Often it can be the same like your personal collection items, but there should be a neutral or objective analysis of the set you want to invest in.
The return of Star Wars films has trickled down to LEGO and lead to a boom in demand for all things galactic
You should start a personal collection if you are looking for an attractive and cool hobby, with a great community to talk about LEGO. Investing in LEGO is more or less a possibility to earn money, so you should start investing in LEGO if you have enough knowledge about LEGO. So most of the people start with their own collection and then also turn into investors at some point to finance their hobby.
What is the power of LEGO?
Hendrik: LEGO is a well-known brand and LEGO toys are known across generations. Even our parents played with the LEGO bricks. Nowadays for AFOL (Adult Fans of LEGO), LEGO as a hobby has a lot to do with nostalgia. Collecting old stuff from their childhood plays an important role in what continues to make this enjoyable.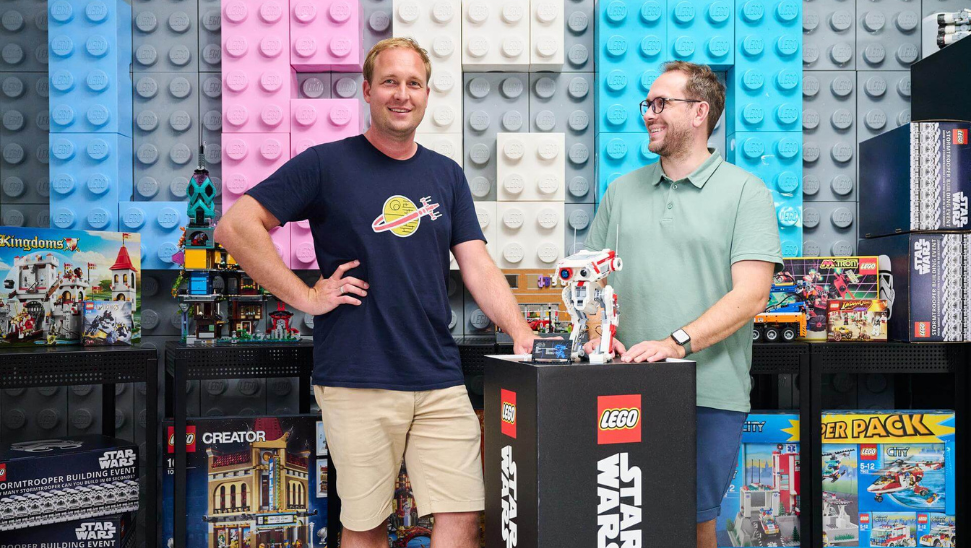 The power of LEGO is its endless possibilities says Hendrik
But another important aspect is the possibility to be creative with LEGO bricks. You can create your own worlds, layouts and even build in co-Labs for huge layouts for conventions. There's no real limits with LEGO—and that's its power.
____________________
Check out our latest Lego auctions for some inspiration, or if you're a LEGO seller too register as a seller with Catawiki.
Discover more LEGO | Entertainment, Cards and Games
You might also like:

Meet the creators turning LEGO into art
Top 10 Most Expensive Lego Sets
The evolution of the LEGO Millennium Falcon