Written by Tom | 23 June 2023
Children's books are often one of the most important parts of growing up – they inform literacy, emotions and creativity. And so many important children's and illustrated books were written by queer authors, who have always existed in the space, even if the public never realised it. While many of these writers chose not to make their identity the central tenet of their output, their lived experiences informed so much of the writing they published. With the help of books expert Sebastian Arthur Hau, we revisited a few of the queer authors who left behind some of fiction's most memorable characters and changed illustrated literature forever.
When the Moomin family in Tove Jansson's seminal Moomin series moved to the peaceful Moominvalley, it read as nothing more than a plot device for Jansson to create a world readers could fall in love with. But so many of her literary decisions were driven by her lived experiences. In the case of the Moomins, it's believed that her choice of location was in part a direct response to the impact of WWII and Germany's then encroaching and fascist world views – and the need to escape them. If she felt like she couldn't find a place in the world to feel safe in, then a new one was to be created.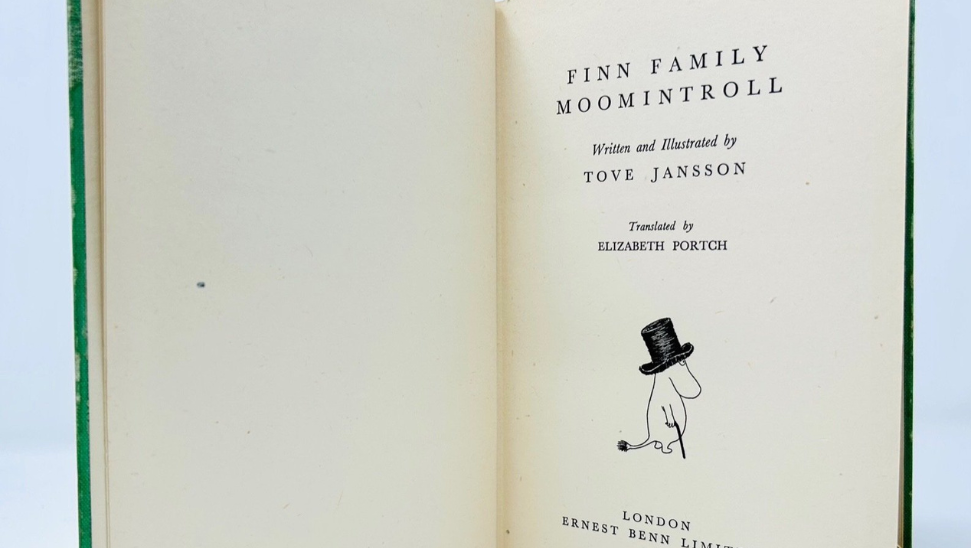 Finn Family Moomintroll, the third Moomin book by Tove Jansson

While that might seem like a natural response for any author, Jansson's queer identity adds extra dimension and colour to the tale of the Moomins, and represents a correlation with children's works and queer authors. With so much of the queer experience being predicated around safety – often because so many queer people don't have it – it's tracks that some of the safest spaces are the ones that can be created and imagined.
Through fantasy and specifically children's literature, some of the most enticing works and compelling stories have been dreamt up by queer writers – an important common thread when parts of the global population seek to ban queer stories being told to children at all. In fact, in the US specifically, most banned books centre on queer stories, for reasons cited by complainants such as gender ideology and sexually explicit material; a label most LGBTQ+-related literature is often wrongly lumped with.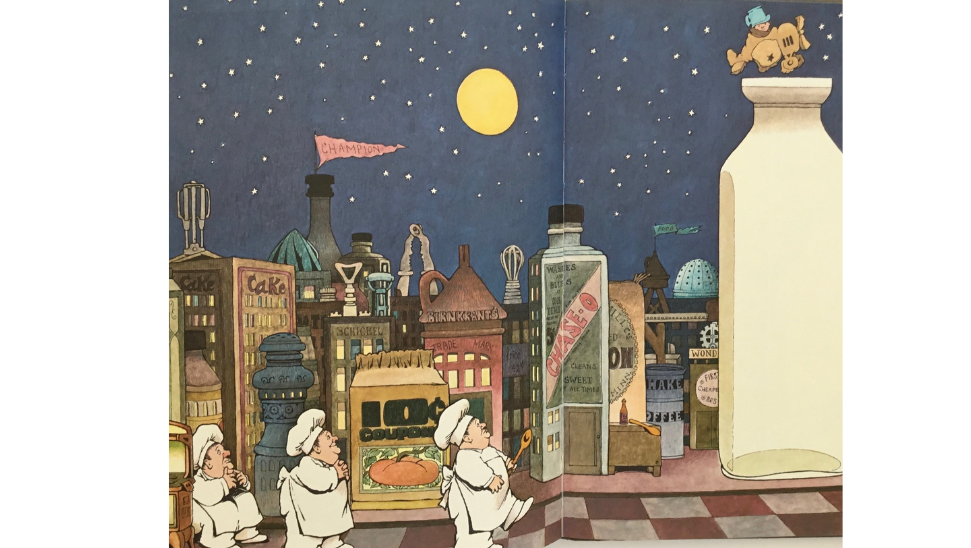 In the Night Kitchen by Maurice Sendak
But for so long, queer writers have played an important role in the children's literature canon, perhaps unwittingly to the majority. While modern books are more obvious about the message they choose to present, older works like the Moomins, Where the Wild Things Are and Frog and Toad all share some of the same themes relevant to the queer experience – like loneliness, compassion, acceptance and family – and ones the world could benefit learning from.
The loving loneliness of Tove Jansson and the Moomins
Tove Jansson is one of Finland's most celebrated children's writers, best known for her quiet tales of the anthropomorphic Moomin family and stories of island life with her partner in The Summer Book and Winter Book. She was also queer and it was her love for her partner, Tuulikki Pietilä, that informed so much of her writing and the themes of the Moomins.
For a long time, Jansson grappled with her own loneliness and melancholy, brought on not because of a lack of company but a partner she felt she could rely on. But in 1955, she met Pietilä in a nightclub in Paris and something clicked. Almost two years later Tove wrote to Pietilä from the island of Bredskär she used as a retreat, saying: "I am finally with the one I want to be with…I love you. I'm at once bewitched and filled with a great calm and I am not afraid of anything that may life in store for us." Their love endured for most of the 20th century.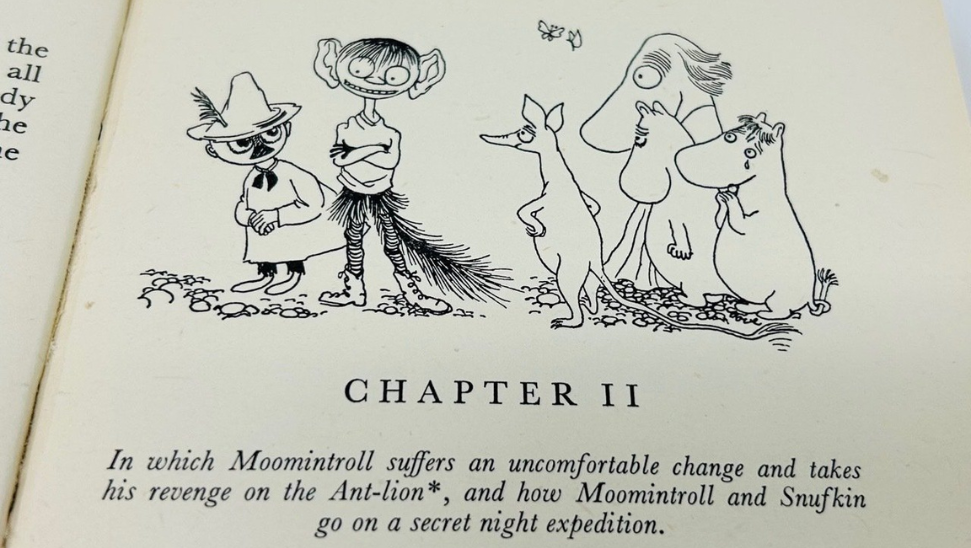 Jansson's Moomin books often centred on the experience of change and loss
In 1955, Jansson had already published five books on the Moomins, but her next book Moominland in Midwinter represented a slight departure in that while it touched on themes like destruction and loss, it also invited in a new kind of theme: love. As Tuula Karjalainen writes in her biography of Tove Jansson: Work and Love, Moominland in Midwinter centres on the realisation that we must all find our place in the world, as well as the beauty in the things we're afraid of. It's one of Jansson's most tender works and an example of the sensitivity queer writers are often lauded for in adult fiction, and how difference and otherness can be celebrated in works for children.
The friendship of Arnold Lobel's Frog and Toad
One of the most popular children's books Frog and Toad isn't an obvious example of queer writing at first glance. But according to Arnold Lobel's own daughter in an interview for The New Yorker, it was one of the first glimpses of his process of coming out; a man who revealed he was gay late in life and sadly died in the HIV/AIDS epidemic in 1987.
Frog and Toad focuses on the friendship between, perhaps unsurprisingly, a frog and a toad. While these two types of amphibians are not known to interact with each other in the real animal kingdom, Lobel's work codes in the queer experience; namely, the importance of recognising not just our differences, but our similarities – and the beauty that can form when we do.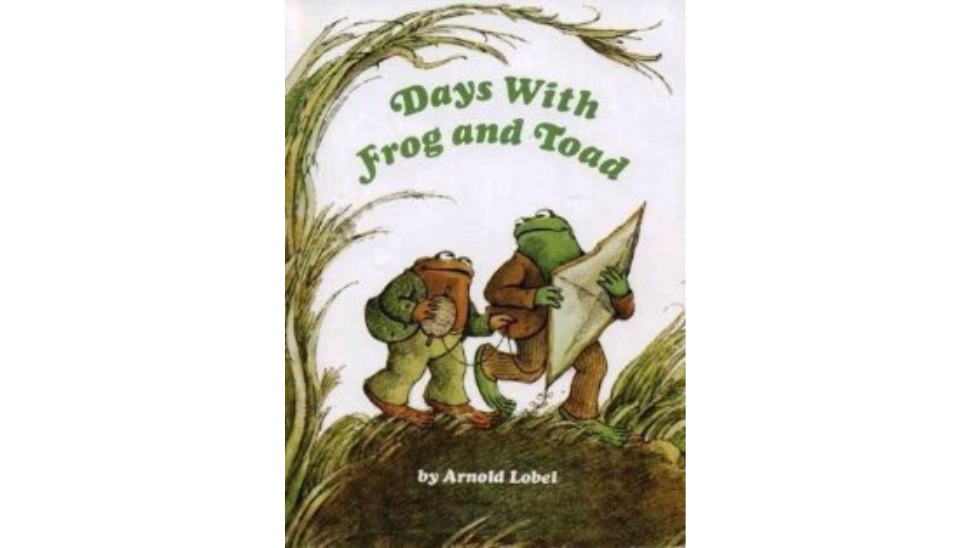 The fourth and final book,
Days with Frog and Toad
by Arnold Lobel. Wikimedia Commons.
Both Frog and Toad are same sex and they develop a lasting companionship; forged from aloneness, built on feeling. In the stories, as one reporter for The New York Times writes, there's no obvious queerness at play but in the gentleness of gestures the two characters give to one another and the sensitivity to loneliness, they show "how separateness could become solidarity and oddness accommodation". There's something unnervingly beautiful in Lobel's dialogue, like when he writes: "Toad sat and did nothing. Frog sat with him", that speaks to the quiet power of having somebody just being there for you, through it all,
The escapism of Maurice Sendak and Where the Wild Things Are
Another queer writer celebrated for his contribution to children's literature was Maurice Sendak, most well-known for his work Where the Wild Things Are. Sendak started as an illustrator, inspired by Disney's Fantasia, and eventually moved into children's books, alongside his brother. He spent 50 years together with his partner, Eugene David Glynn and while the two never had any children, what stands out in Sendak's writing is his astute lessons on parenting.
So much of Where the Wild Things Are – a picture book illustrating a boy who is whisked away via his bedroom to a monster-filled island – and In the Night Kitchen – a surrealist journey of a boy in a baker's kitchen – is about letting children's imaginations flourish, rather than steering them according to our own tastes. There is rage, loneliness and escapism in both works but specifically in Wild Things, that speak to not just the loneliness the queer experience touches on, but the places catharsis can be found.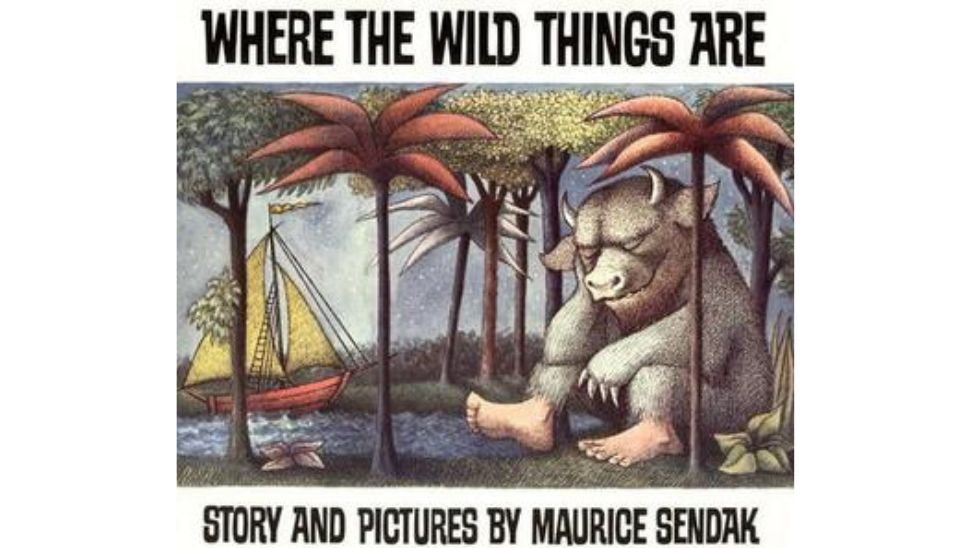 Where the Wild Things Are by Maurice Sendak. Wikimedia Commons.
Sendak's works weren't without controversy – both books have been subject to bans and criticisms for depictions of monsters, fantasy and even nudity – but their popularity with children over time has proved there is plenty that has resonated. They've served as comfort and escapism for children going through their own phases of growing up and what it means to engage in feelings we don't always understand.
With or without children's books, growing up is tough for everyone – and for the LGBTQ+ community perhaps even more so. But when it comes to leaving lessons behind on how to grow up in a world that can sometimes be unkind, it's worth looking to queer writers; who may not always have had the answers, but often had the words to help everyone find them.
____________________
Find more illustrated works in our weekly books auctions. Or register as a seller on Catawiki and start selling books today.

Discover more Books | Literature & Illustrated books | Old & Rare books
You might also like:
The devil you know: exploring literature's fascination with Satan
How Agatha Christie developed a penchant for poison
A history of censorship in three books