Written by Tom | 14 July 2023

In the frothed-up, plastic and pink world of Barbie, there's little room for anything other than adoration. A toy that paved the way for a new kind of doll, few creations have had the cultural impact of Barbie. From collector's items to music and now a blockbuster film, the Barbie universe is alive and well; as much driven by a changing perception of the blonde icon and the collectors who have always believed in Barbie's power. Expert in Toys Barbara Bieshaar spoke to us about collecting Barbie and the doll's evolving but everlasting appeal.
In 1956, Barbara Handler was on holiday with her family in Switzerland when she came across the Bild Lilli doll – a German doll inspired by a comic strip called Lili in Germany's Bild newspaper. Unlike other dolls at the time, there was something different about Lilli. She wasn't a baby or a little girl like most other dolls, but a grown woman. More than that, she was a woman in charge of her own sexuality; a bombshell character that was as likely to flirt with a policeman in the street as she was with her boss. What Lilli and the makers of the doll didn't know was that Lilli would soon be put out of business by another doll inspired by her: Barbie.
No ordinary doll, the diminutive 'Barbie' – her full name listed as Barbara Elizabeth Handler after Handler's own daughter – was sized at 11 inches, came in blond and brunette and wore a pinstriped swimsuit. Released at the International Toy Fair in New York City on March 9, 1959, from that day onwards, toy culture changed forever.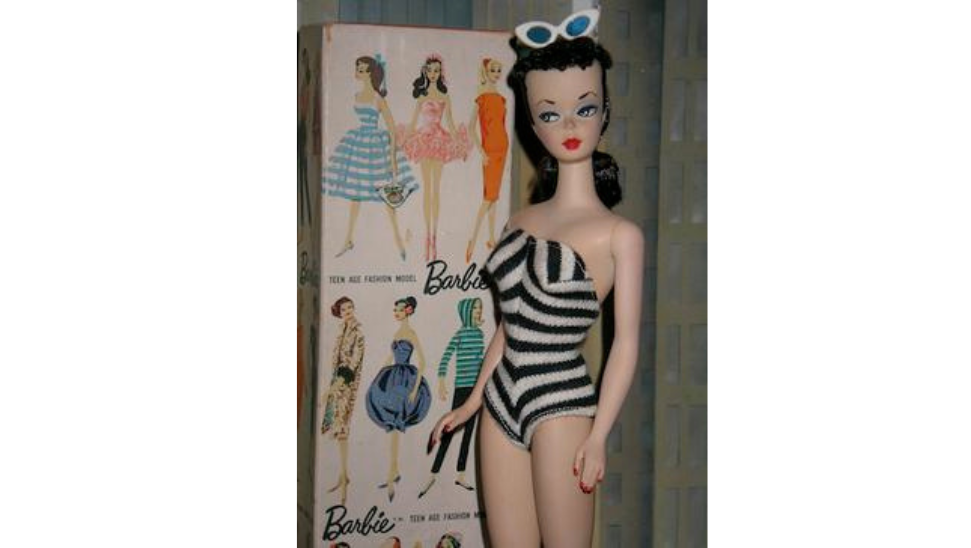 The very first Barbie debuted in 1959 in a chic, pinstriped swim suit. Wikimedia Commons.
"What made Barbie so special wasn't that she was just pretty and her wardrobe was amazing," explains Expert in Toys Barbara Bieshaar, who has followed years of Barbie releases and the lengths collectors will go to in order to secure the Barbie of their dreams. "But that's it's easy to want to be her."


She's not wrong – Barbie was utterly original in what she represented which was anything and everything. It seems strange then to imagine Barbie inspired by anything other than herself; a toy that has defined doll culture and etched-out corners of popular culture that prizes fun and confection over substance and seriousness. After all, ever since Barbie's inception, she's been a mainstay of toy culture, created and marketed as a beacon of beauty and purity.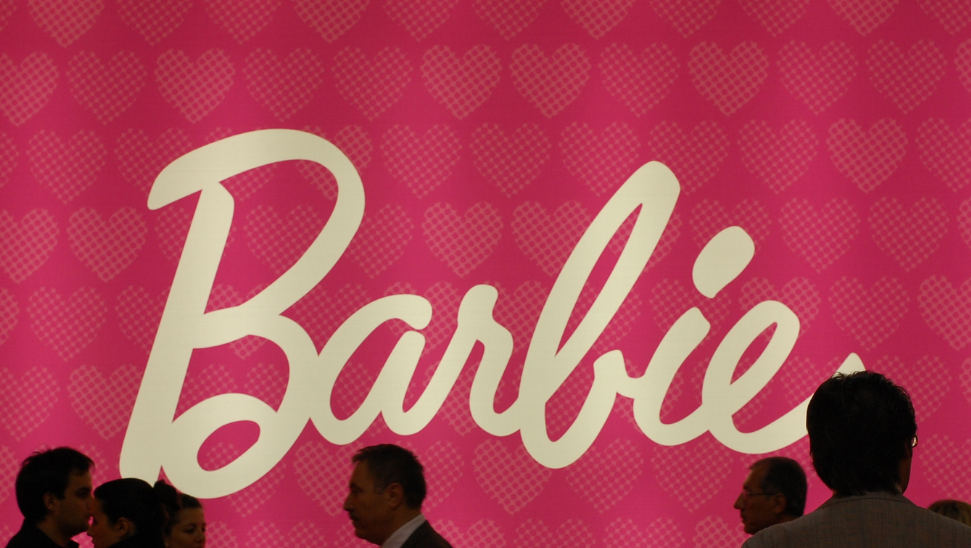 The Barbie brand has marketed itself on beauty but also belief. Wikimedia Commons.
But Barbie's origins inspired by a promiscuous German doll are just one dimension that begins a history of controversies and complexities that have followed the Barbie brand over the decades; all of which serve as a reminder of a doll that was as groundbreaking as she was contentious.
Bountiful beginnings
In the beginning though, the Barbie model was simple. Barbie wasn't the first doll of her kind but she did represent something new in the market on a global scale. Handler, noticed how even though existing dolls were designed as children, most children including her own – imagined these dolls as grown-up versions of themselves; from college kids to doctors. She returned to the States from her trip looking to change that.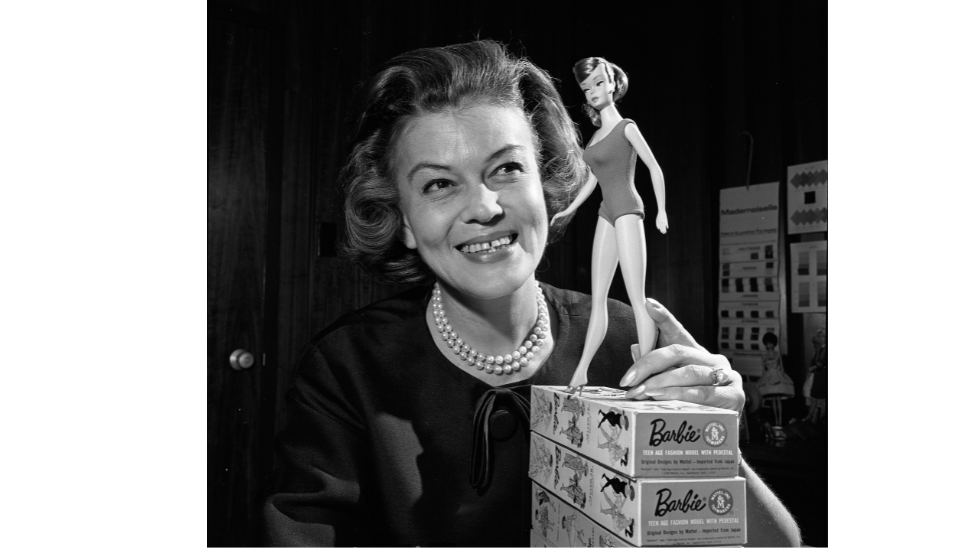 Barbara Handler was the creator of Barbie and co-founded global toy brand Mattel. Wikimedia Commons.
Upon its debut, Barbie, designed by Charlotte Johnson and Jack Ryan, was a hit for Mattel – the toy brand co-founded by Handler and her husband Elliot – selling around 350,000 thousands copies in the first year. Demand for Barbie dolls continued to grow and Mattel ended up acquiring the rights to the Bild Lilli doll which ended its production run in 1964. Mattel followed up by releasing the Ken doll in 1961 as Barbie's boyfriend; a doll bizarrely named after the Handler's son, whose iterations and offshoots would inspire a legacy of its own. Two years later, Barbie got a best friend named Midge, and a year later a little sister called Skipper. The Barbie family continued to grow and come the 21st century, Barbie had become Mattel's best-selling toy ever.
Part of Barbie's original success was the aspirational lifestyle Barbie sought to represent, says Barbara. "Barbie has shown us, you can be whatever you want to be," she explains. "Just look at her career – she's had almost every job."
It's true. In Barbie's lifespan, there have been over 150 iterations of Barbie and she's allegedly worked over 250 careers; from the single girl and architectural enthusiast doll of 'Barbie's Dreamhouse' to nurse, astronaut and surgeon-inspired Barbie. In some way, she served as one of the few dolls that represented working women, something that Margot Robbie drew inspiration from in her role as Barbie in the eponymous 2023 film.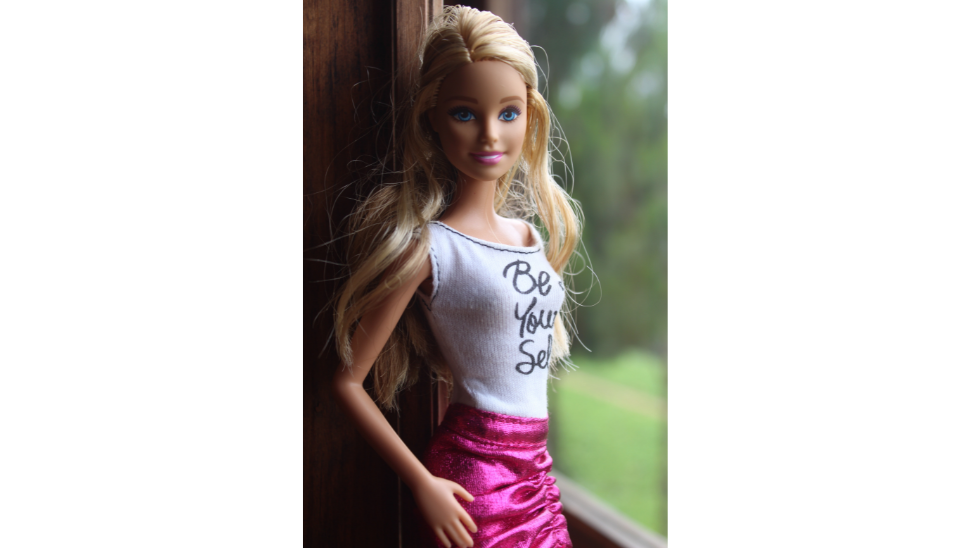 Barbie had a number of 'empowered slogans' but these were often met with criticism. Wikimedia Commons.
But while Barbie was originally created as the girl who just needed to believe that she could be anything, the danger of trying to be everything often means you often end up standing for nothing. And Barbie found this out sooner than most.
Controversies and complexities
The term Barbie has its connotations. And for the longest time, most of them weren't positive. For all Barbie's lengthy foray into the world of professional work, she has often been more associated with stereotypical takes on the term 'blonde': namely, an airhead and lacking depth. For some women (and men), Barbie may have been a canvas to project their imaginations on. But for many, Barbie represented a commodification of women and the plastic ideal, both physically and mentally, that society shackled them with. In one famous excerpt by feminist writer and journalist Susan Faludi, she described her definition of feminism with particular reference to Barbie: "It is the simply worded sign hoisted by a little girl in the 1970 Women's Strike for Equality: I AM NOT A BARBIE DOLL."
Barbie has long perpetuated myths, intentionally or not, around women's ideals, values and bodies. One Barbie release in 1963 dubbed 'Barbie Baby-sits' came complete with a number of accessories, one of those being a book called 'How to Lose Weight'. Barbie's solution? "Don't eat". Two years later, 'Slumber Party Barbie' arrived with the same book and a set of scales locked at around 110lbs (50kg), hardly the weight of a grown woman.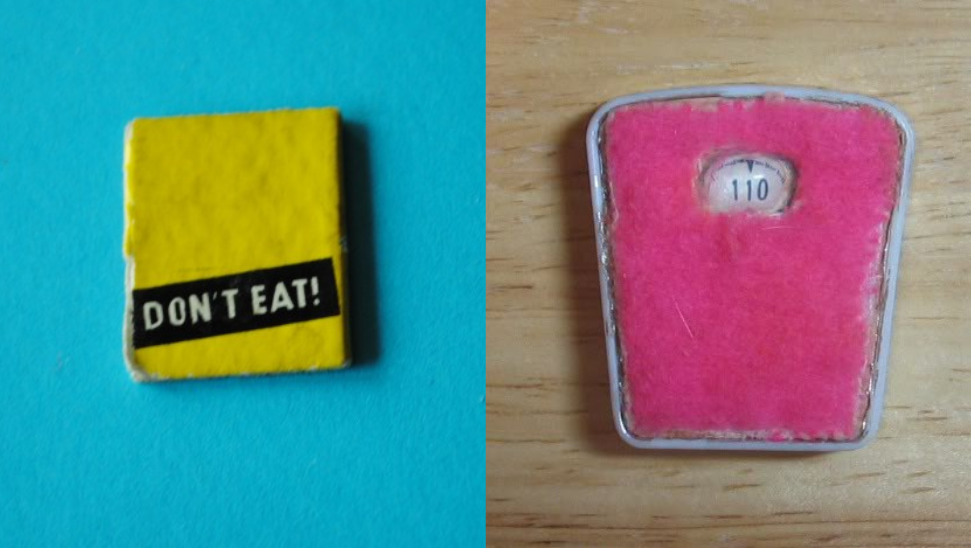 Left: The book with tips on 'How to Lose Weight'. Right: The scales fixed at a certain weight. Wikimedia Commons.
The Barbie brand's preoccupation with a supposed ideal for women caused them issues but they have tried to adapt Barbie to shifting public sentiment, if only to avoid the backlash. Throughout much of the 70s and 80s, the introduction of 'Malibu Barbie' and 'Astronaut Barbie' propagated the professional girl mantra Mattel sought to establish, while Barbie even managed to attract the attention of Andy Warhol, who painted her. Yet come the 90s, Barbie was in hot water again.
After releasing a 'President Barbie', Mattel debuted 'Teen Talk Barbie' who was programmed with around 270 catchphrases to repeat back to her owners. Some of these phrases included the memorable "Will we ever have enough clothes?"; "I love shopping"; and the immortal "Maths class is tough!". The American Association of University Women was quick to criticise Mattel for, in their view, perpetuating myths around women's education in maths and science. Mattel removed the phrases but Barbie never quite recovered from this misstep, at least when it came to be viewed as a clued-up working girl.
The 90s was a treacherous time for Mattel. They followed up with 'Oreo Barbie', a black Barbie and a white Barbie which caused offence to the African American community for the derogatory term 'Oreo', and then with 'Share a Smile Becky' Barbie; a Barbie in a wheelchair that was unable to navigate Barbie's Dreamhouse, and ended up reminding those with accessibility needs more of their reality than serving as an escape from it. Both were discontinued.
Yet even with her controversies, that hasn't stopped Barbie from being a sought-after collectable. After all, she's not your average doll, explains Barbara.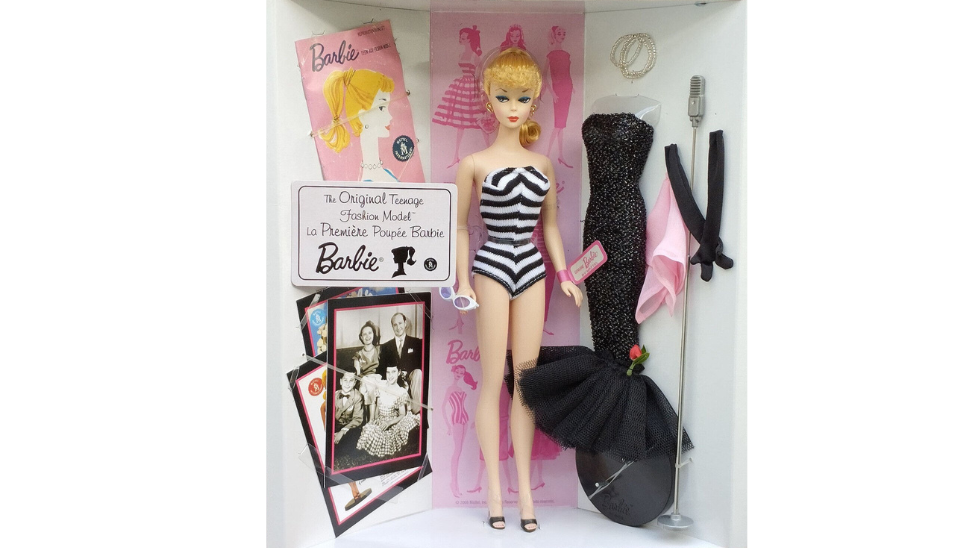 Barbie Collector - 1959 - 50th Anniversary.
"Most collectable Barbies are simply works of art. As toys go for collectors, they're nice to look at", she says. And many of these controversial Barbies are must-have collectables, though Barbara say it's the earliest models that tend to be the most in demand. "Collectors want the oldest Barbies, like the first one from 1959. But anything from the 60s or 70s that is in good condition is collectable, while 80s is on the way up too. For contemporary Barbies, designers or special editions are the most valuable."
As for Barbara, she's a vintage Barbie fan. "I have a huge preference for the 'Silkstone' series, like Fashion Doll and Lingerie Barbies. These are modern Barbies with vintage looks. They're also made of special materials like resin, sand and quartz composite – dubbed 'Silkstone' – and are quite heavy."
The new age of Barbie
As 2000s culture re-enters the cultural consciousness – having even been dubbed as a trend this year with its Clueless-inspired fashion – so too does Barbie. Some might even call the 2020s the age of Barbie, a renewed obsession with bimbofication driven by Gen Z. But did we ever really leave Barbie behind?
More diverse Barbies have been released as the brand tries to adapt to the modern age.
Barbie's impact has always been beyond just the dolls. The Barbie aesthetic has touched everything from contemporary music to modern fashion – and her ideals around femininity, while they have progressed courtesy of new diverse model releases, have always been safeguarded by people and collectors that find sanctity in the superficial. Nowadays, a whole new legion of collectors prize this 'feel-good froth' that Barbie represents.
The Barbie film looks to capitalise on the wave of love for the frivolous, with a generous touch of existentialism thrown in there. But for the collectors and the people that have loved Barbie over the years, while the film is likely to bring in a whole new wave of fans, there will be little surprise if she succeeds on the silver screen too. After all, for those who know and love Barbie, she really can do anything.
____________________
Celebrate all things Barbie in our weekly auctions. Or register as a seller if you have merchandise to share.
Discover more Toys
You might also like:
Gay Bob and Earring Magic Ken: a short history of gay dolls
The most expensive Barbies ever sold