Own an old banknote? Investing in banknotes might seem odd, but it can be a very lucrative business. Our banknotes expert, Hans Seems, is here to help. He advises that if you have a rare banknote in mint condition, it's always going to increase in value each year. Especially banknotes from before 1970, as these are indeed growing in value right now. However there are certain banknotes in particular which are worth looking out for, and which could make you a lot of money if you already own them. So read on to find out Hans' recommendation of the 5 banknotes which are increasing in value and are worthy to invest in.
1. The Zimbabwe 100 Trillion Dollar Bill
Yes, that's 100 trillion (100,000,000,000,000) - with 14 zeros! In 2010 it was possible to buy these bills for just €1 - €2 each. The price then went up last year when they could be bought for less than €10. But now, dealers are running out of stock and there are much fewer in circulation. At this moment, dealers ask around €85 for this banknote.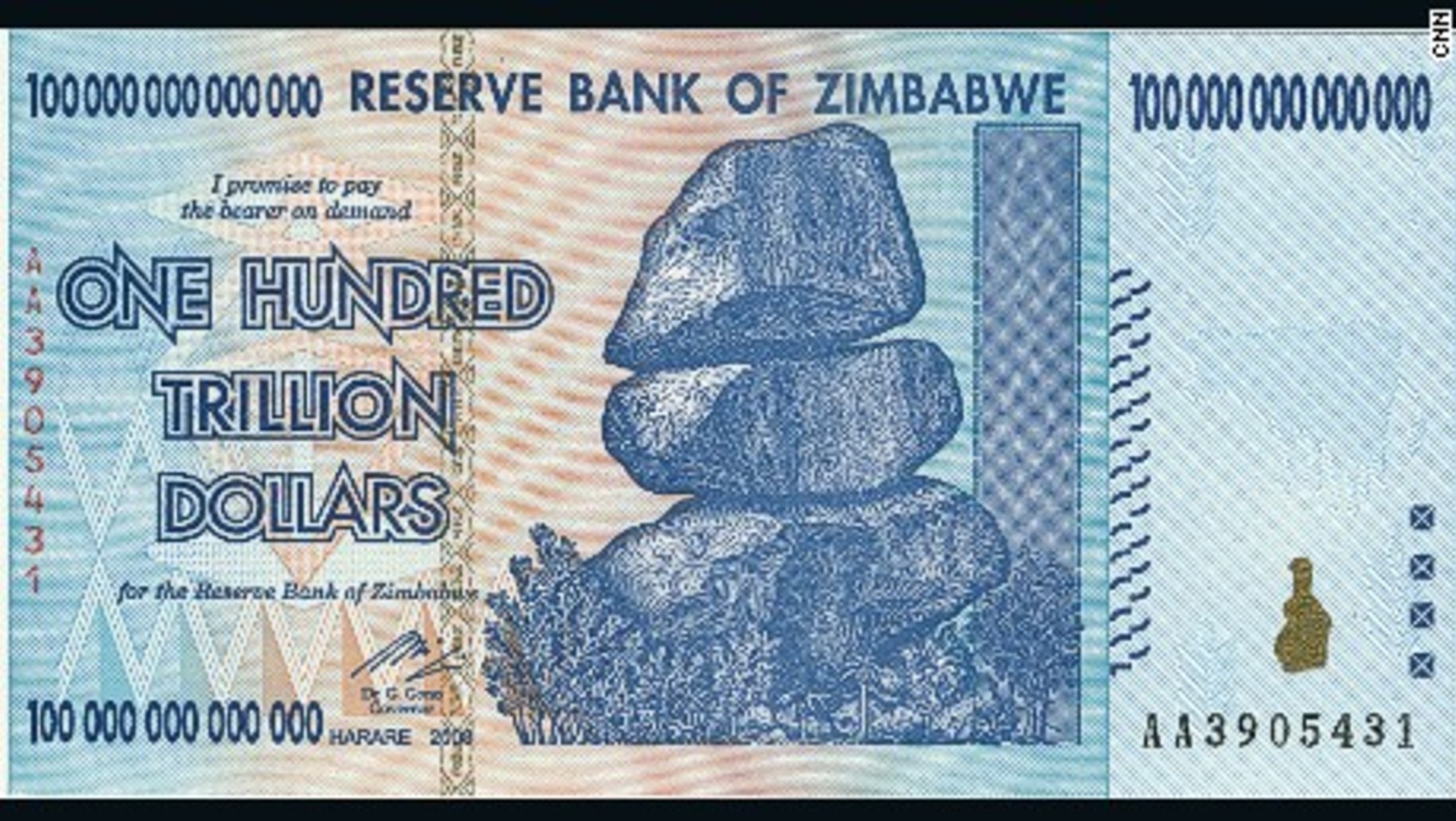 Image source: Edition CNN
2. Indonesia 10,000 Rupiah from 1975
The catalogue value for this note in uncirculated condition is just over €63. But to own one now? You'd have to pay around €400 - €500. The notes features a Bali mask and is Pick 115.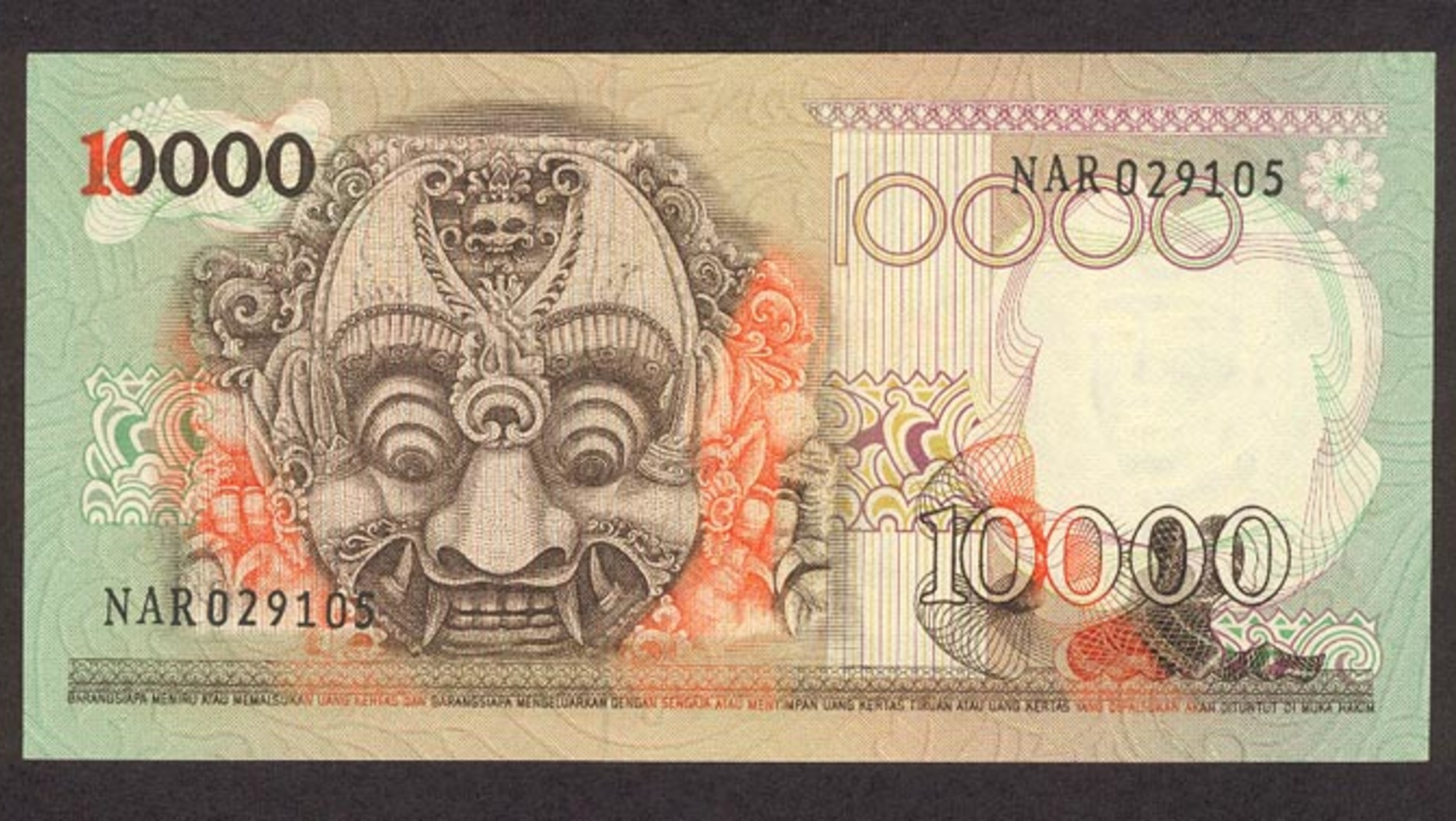 Image source: Love Indonesia
3. Suriname 25,000 Gulde
This wise owl sitting on a Suriname gulden has a catalogue value of just over €38 for a note in uncirculated condition. However Hans advises that this beady-eyed bill is actually worth €600 - €700.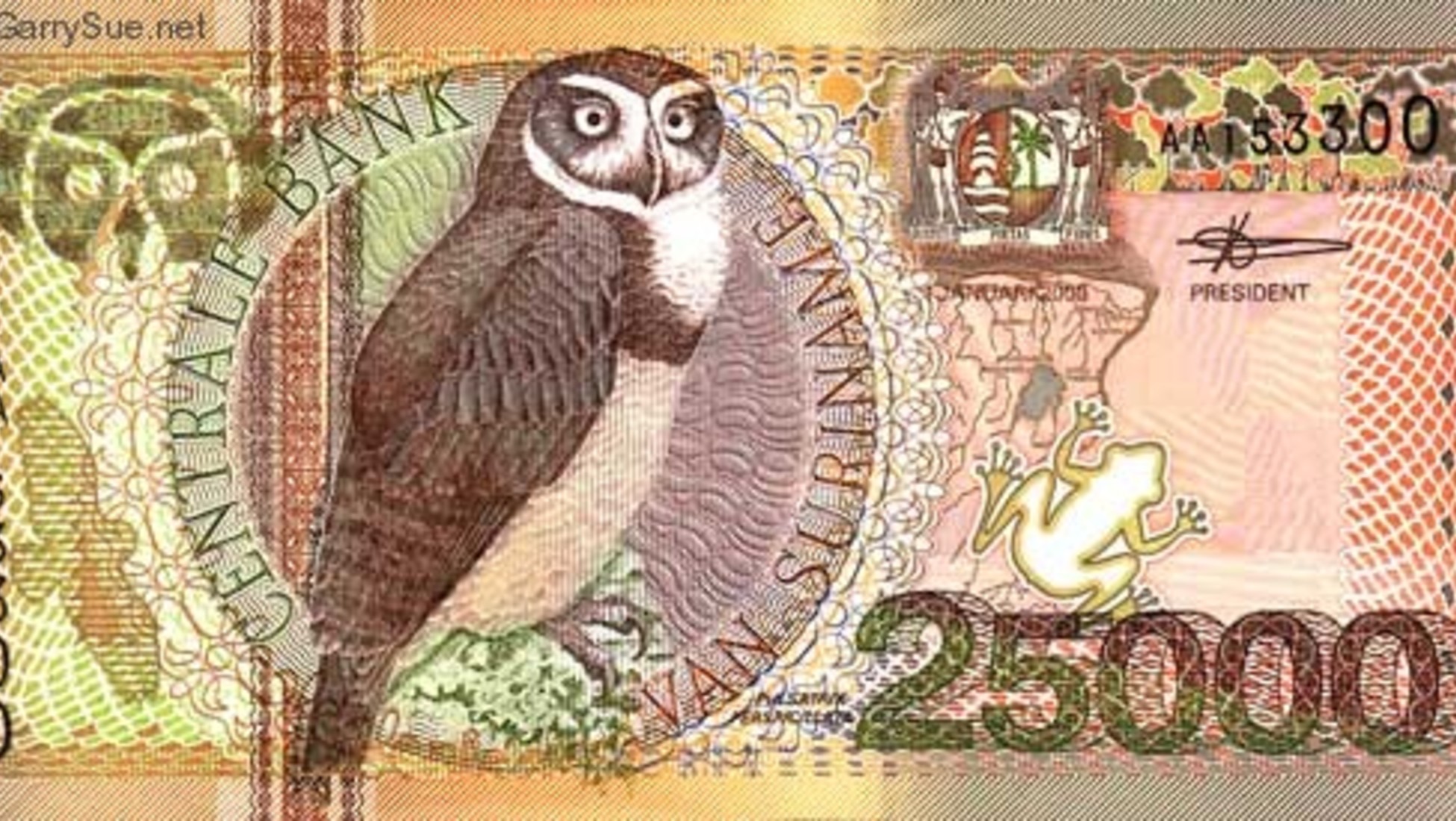 Image source: garrysue
4. United Arab Emirates - 100 Dirhams 1973
The United Arab Emirates dirham replaced the Qatar and Dubai riyal in 1973. This 100 dirham bill has a catalogue value of just over €381 for a bill in uncirculated condition. But to buy this note would set you back €800 - €900.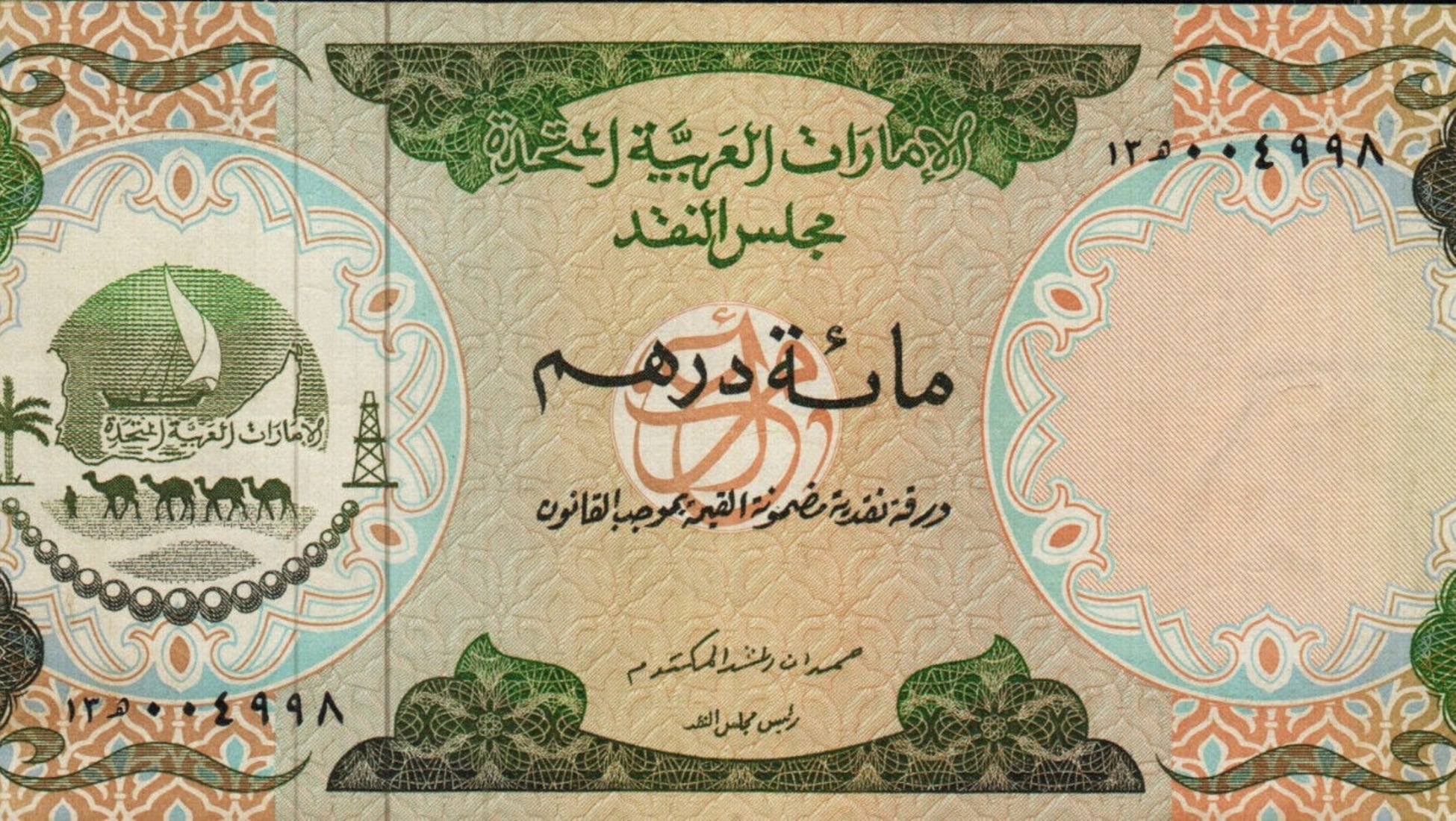 Image source: World Banknotes Coins
5. Zaïre 1,000,000 Nouveaux Zaires 1996 - Replacement
A replacement banknote is a bill that replaces one which is faulty or otherwise has been misprinted. Generally all replacement banknotes have increased in value since a special catalogue for replacement banknotes has been created. However this Zaïre replacement note in particular has a catalogue price of just over €127, but it's previously sold for over €233.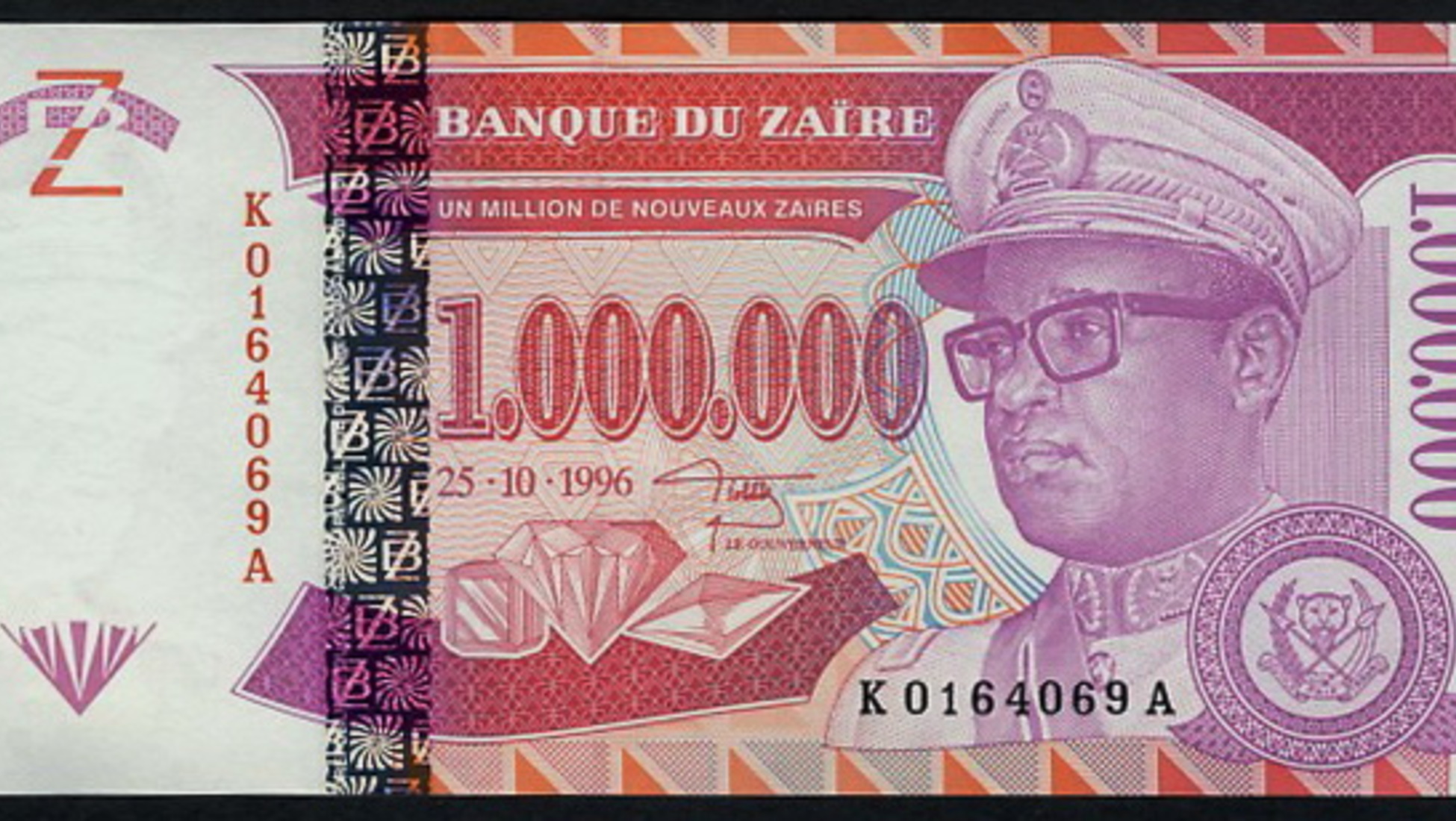 Image source: Tomchao
Banknotes expert Hans Seems Top Tip: The best thing to do with banknotes from before 1970 is to have them slabbed by World Banknote Grading (WBG), PCGS or PMG. This is a way to authenticate your banknote and doing this can often increase its value, for example in places like Asia.
Is it time to sell your banknote? Why not offer it up on Catawiki? You can do so easily by registering as a seller. Or are you looking to add to your collection or make an investment? Discover the selection on our Coins and Banknotes auction.
You might also like these articles: