By Rosanne Schipper | 23rd May 2018

Although the Institute for architects, craftsmen and artists only existed from 1919 until 1933, Bauhaus left a lasting legacy on the world of art, architecture and design. The works of star artists and architects such as Lyonel Feininger, Paul Klee, Marcel Breuer and Mies van der Rohe convinced the modernist crowd. And they still do today. You can recognise Bauhaus art, architecture and design by these 5 characteristics.
1. Form follows function
The American architect Louis Sullivan was the first to use the famous expression 'form follows function'. This became one of the fundamental ideas of modernism and Bauhaus. It means that in design, a form should always be applied because of its function instead of its aesthetic appeal. Utility came first and excessive ornamentations were avoided.
2. True materials
According to the teachers at Bauhaus, materials should reflect the true nature of objects and buildings. Honesty as a designer was most important. This meant they didn't modify or hide materials for the sake of aesthetics. There was no need to hide the construction of an object or building, such as steel or a beam, because it was just an integral part of the design.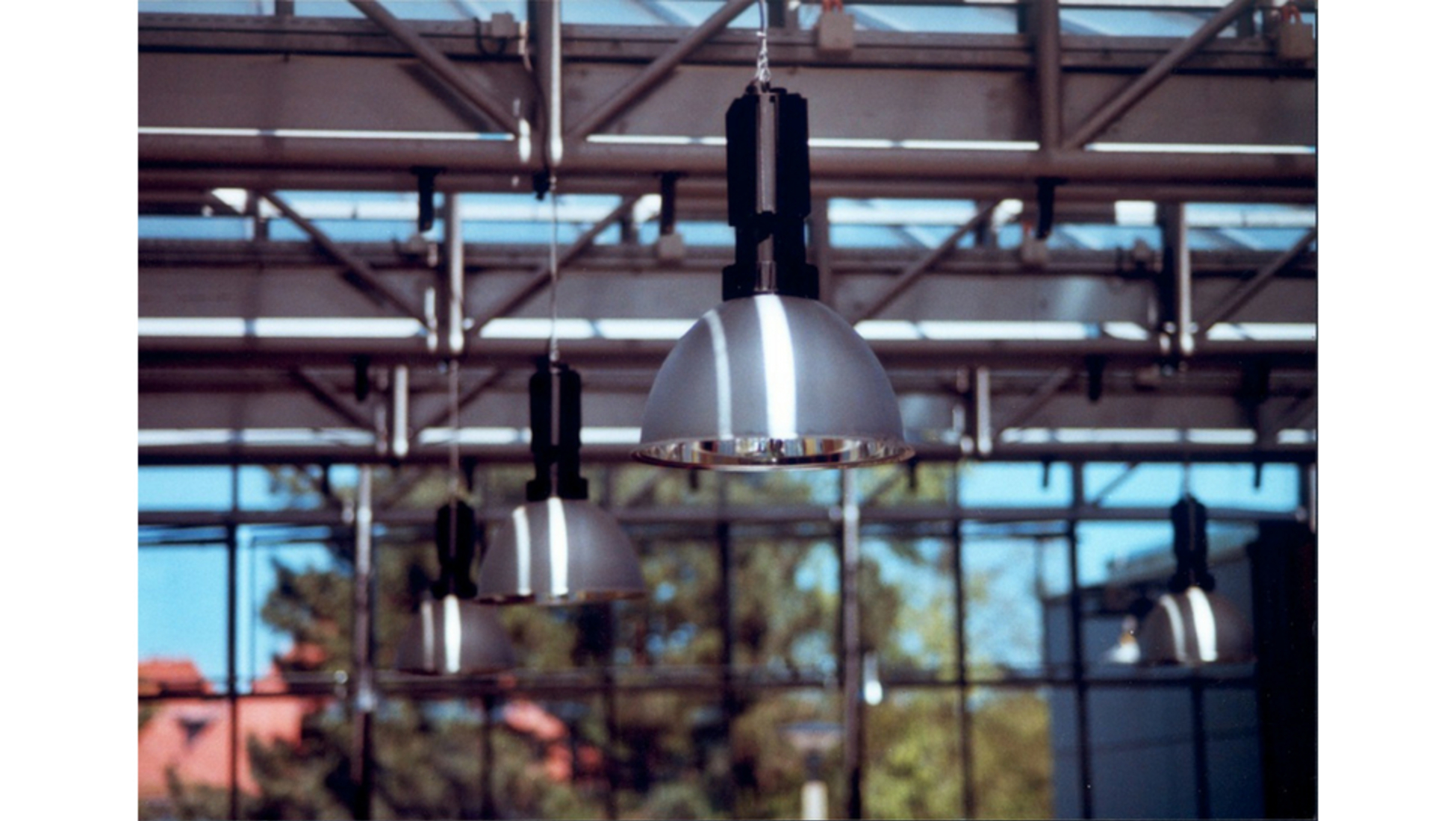 Inside the Bauhaus building in Dessau, Germany
3. Minimalist style
The minimalist style of Bauhaus art, architecture and design reflected these ideas of functionality and true materials. Influenced by movements such as Modernism and De Stijl, Bauhaus artists favoured linear and geometrical forms, while floral or curvilinear shapes were avoided. Only line, shape and colours mattered. Anything else was unnecessary and could, therefore, be reduced.
4. Gesamtkunstwerk

Walter Gropius, the founder of Bauhaus, was the first to apply the notion of 'Gesamtkunstwerk' - a synthesis of arts - to modern times. Gesamtkunstwerk combines multiple art forms such as fine and decorative arts unified through architecture in the case of Bauhaus. A building was not just an empty carcass for the Bauhaus school, it was just one part of the design, and everything inside added to the overall concept.
5. Uniting art and technology
In 1923, Bauhaus organised an exhibition that shifted the Bauhaus ideology. This exhibition was called 'Art & Technology: A New Unity'. From then on, there was a new emphasises on technology. Bauhaus workshops were used as laboratories in which prototypes of products, suitable for mass production and typical for their time, were carefully developed and improved. The artists embraced the new possibilities of modern technologies.
Bauhaus has been a revolutionary movement, changing art, design and architecture forever. Important Bauhaus objects can be still found on the market today, whether you are looking for the famous Wassily chair by Marcel Breuer, the Barcelona chair by Ludwig Mies van der Rohe or Josef Hartwig's iconic Chess Piece. Bauhaus objects, as important pieces of art history, still look surprisingly contemporary today. Find your very own piece of Bauhaus furniture in our Design Auction.
Discover more Bauhaus | design | modern & contemporary art
You might also like these articles: