Written by Tom | 4th December 2019
We're firing up the cogs of industry (without the smoke) in our next interiors article as we touch upon the more bucolic style that is Rustic Industrial. Find out what this decorating trend encompasses and how you can incorporate it into your home.
What is Rustic Industrial?
Rustic Industrial is for those who love to repurpose. With this style, it's about taking the old and bringing it into the modern day – with a gentle and unorthodox touch. That old vintage trunk in your attic? Turn it into a home bar. An old worker's bench? That's your dining seating sorted. Combine raw woods, ironware and coppers with softer country stylings–think washed linens and calm colours–for a style that will have your home the talk of the town.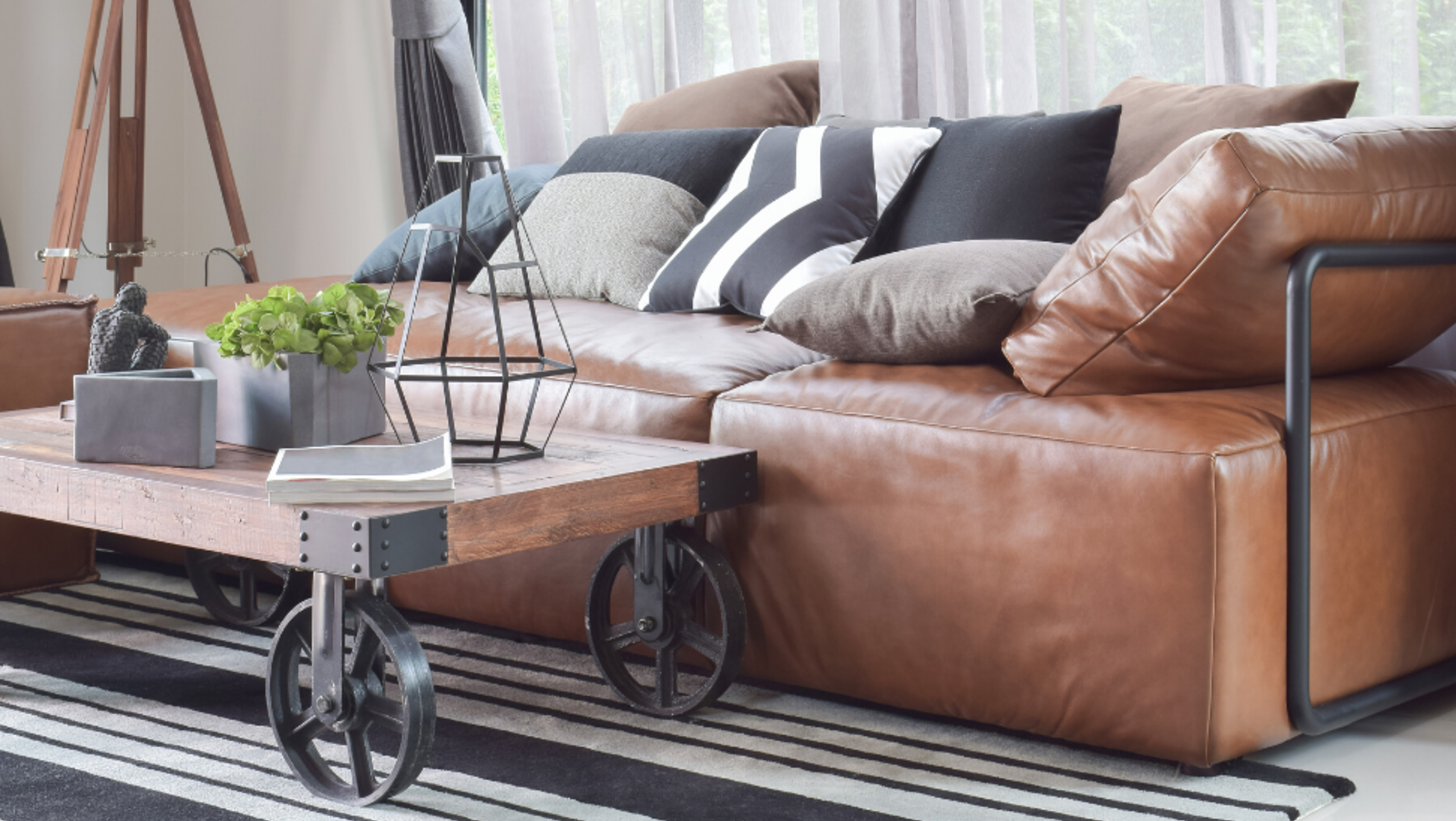 Repurpose attic and garage finds into centrepieces, like this outdoor trolley which serves as a coffee table


You'll like it if…
You love rustling through flea markets, second-hand stores and even your own home for something truly individual. You're not afraid to think outside of the box and are willing to get crafty with your interior. And you love all manners of raw materials.
What are the essential pieces you'll need?
Reclaimed trunks
One of the most appealing aspects of this style is that you often don't have to look far to find something that'll work for it. A trip up to your attic can be full of rewards – especially if you've accumulated any trunks, chests or suitcases over the years. Rather than letting them sit collecting dust, repurpose and reintroduce them into your home. If you have any pieces that have been passed down–say 18th-century travel chests or vintage-style suitcases–make them the centrepiece of a room. Chests function wonderfully as stand-ins for traditional coffee tables in living spaces or for storage in hallways.
Suitcases in the past were made to last a lifetime, and while they tend to be slightly flimsier than chests, they're another good option for a substitute side table (consider putting one next to your bed for a retro feel). Alternatively, vintage suitcases are also great pieces to create your own home bar with if trolleys aren't your thing – simply open one up and pack it full of your favourite drinks. Just remember not to fly with it later on.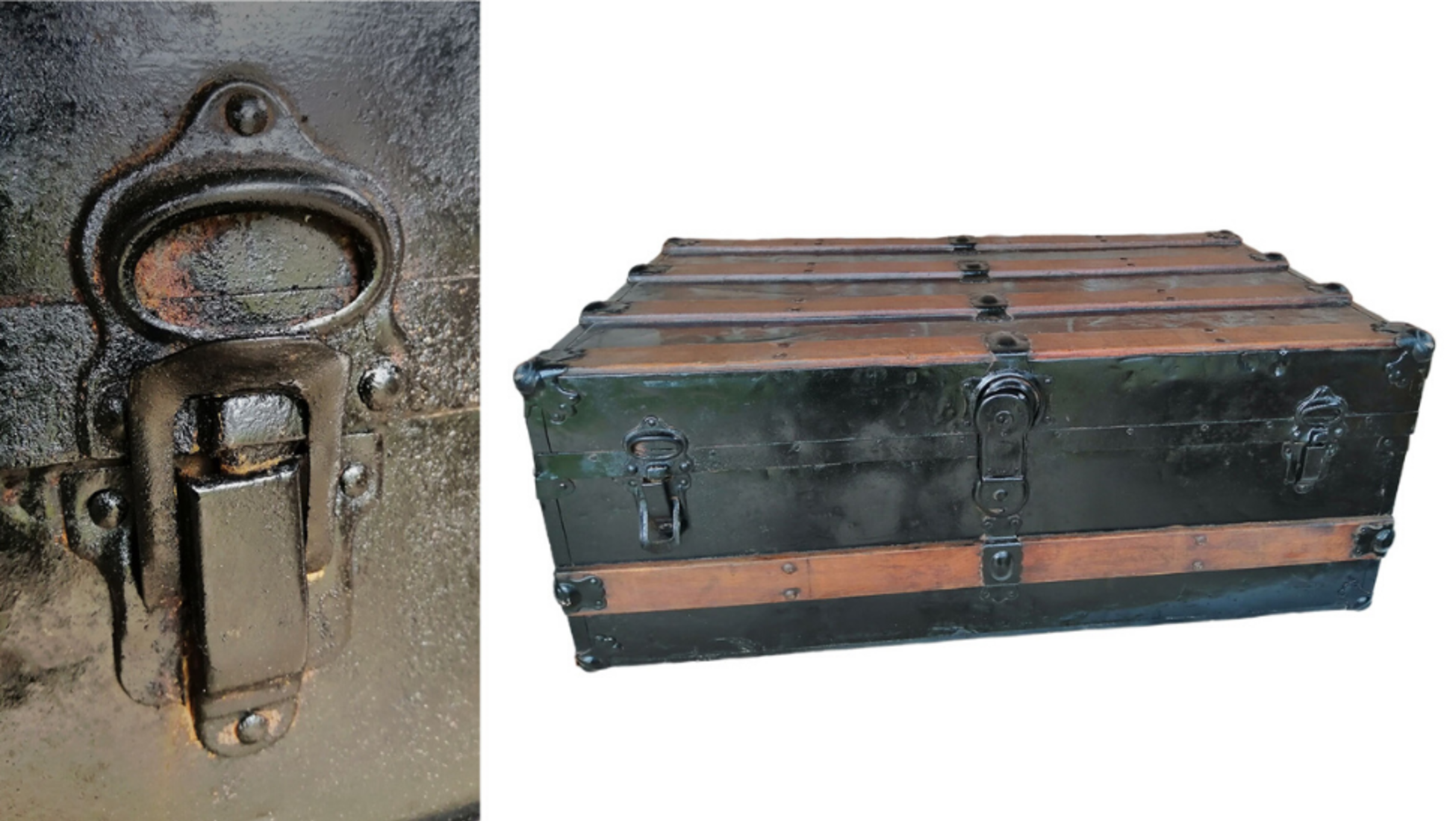 Trunks can serve as side tables, coffee tables or simply features in their own right
Iron and copper kitchenware
Metal kitchenware is seeing a resurgence and incorporating it into your home is the perfect way to reflect the industrial element of Rustic Industrial style. Cast-iron artefacts originally hailed from China and prior to the 18th century, the material was mainly used for artillery in Europe. But the ingenuity of Englishman Abraham Darby–who patented the process of casting iron into pots and kettles– and the gradual introduction of indoor cooking led to the eventual rise of cast-iron cookware. When investing, opt for enamelled iron; which is not only more durable but also more aesthetically appealing. If you have open shelves, display your Dutch ovens and deep saucepans proudly..
Copper is another option. A staple in kitchens throughout the 19th century, copper is a durable metal that's seeing a revival among cooks and nostalgia seekers. These shiny pans are a welcoming sight in any kitchen; able to summon up visions of rowdy castle kitchens while their glossy colouring helps instill a bit of warmth into any scheme. Hang them along the wall instead of hiding them away – perfect when placed alongside iron kitchenware.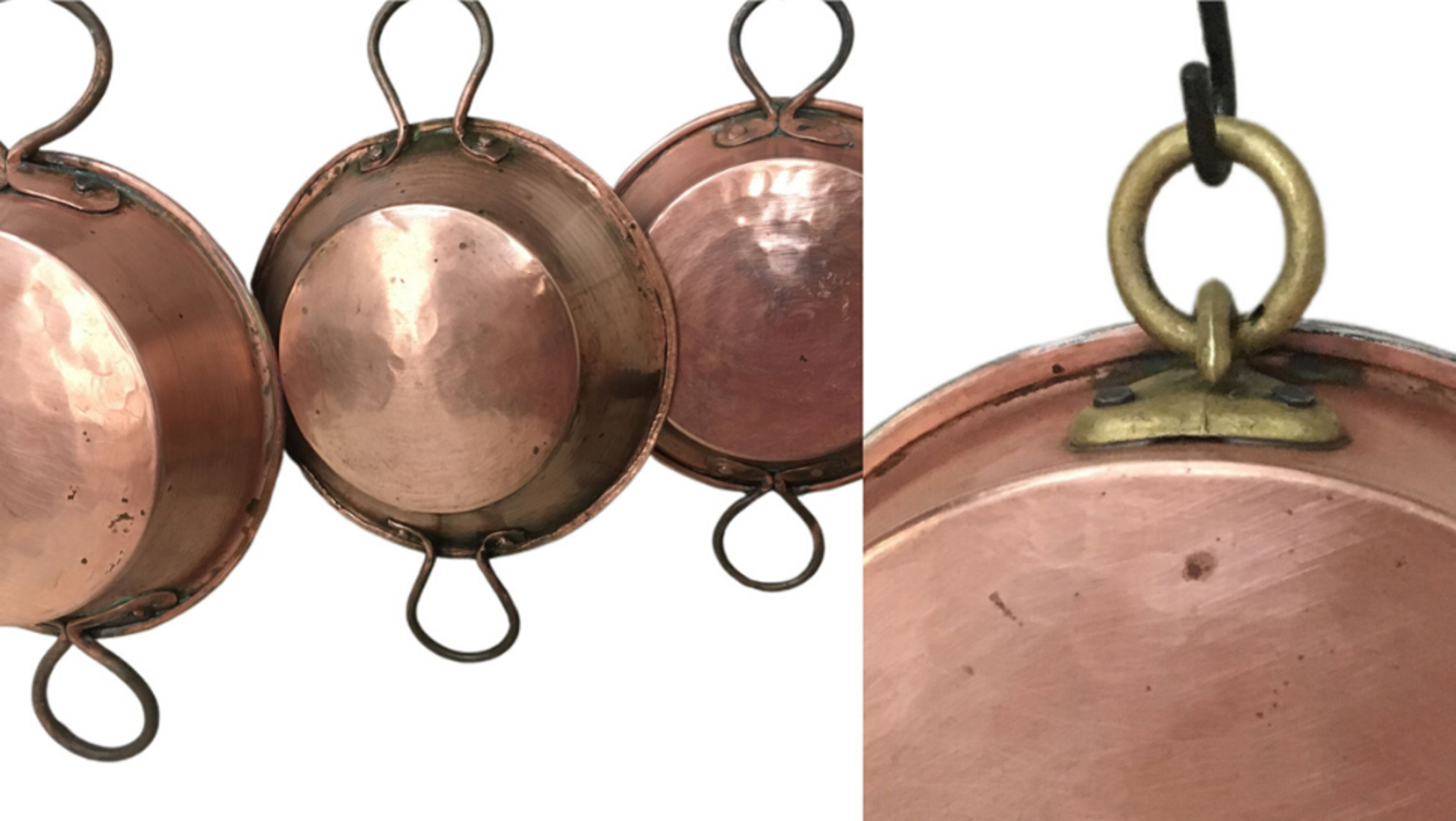 Copper kitchenware is durable and aesthetically appealing


Metal pendants and lamps
More is more – at least when it comes to metal in the case of Rustic Industrial style. And as with any space, lighting helps set the mood and tone of the room. Combine both elements with oversized pendants, wall lamps and ceiling fixtures made from iron or steel. Choose pieces that have a bit of wear and tear to them, even rust, as this will give them a warmer look and feel.
Much of this style of lighting is reclaimed, meaning the pieces were likely used outside the home in factories and warehouses and their proportions can be slightly off. To combat this, consider your room size and try using just one oversized pendant as a light over your dining table, which will give the piece its necessary gravitas without overshadowing the rest of the space.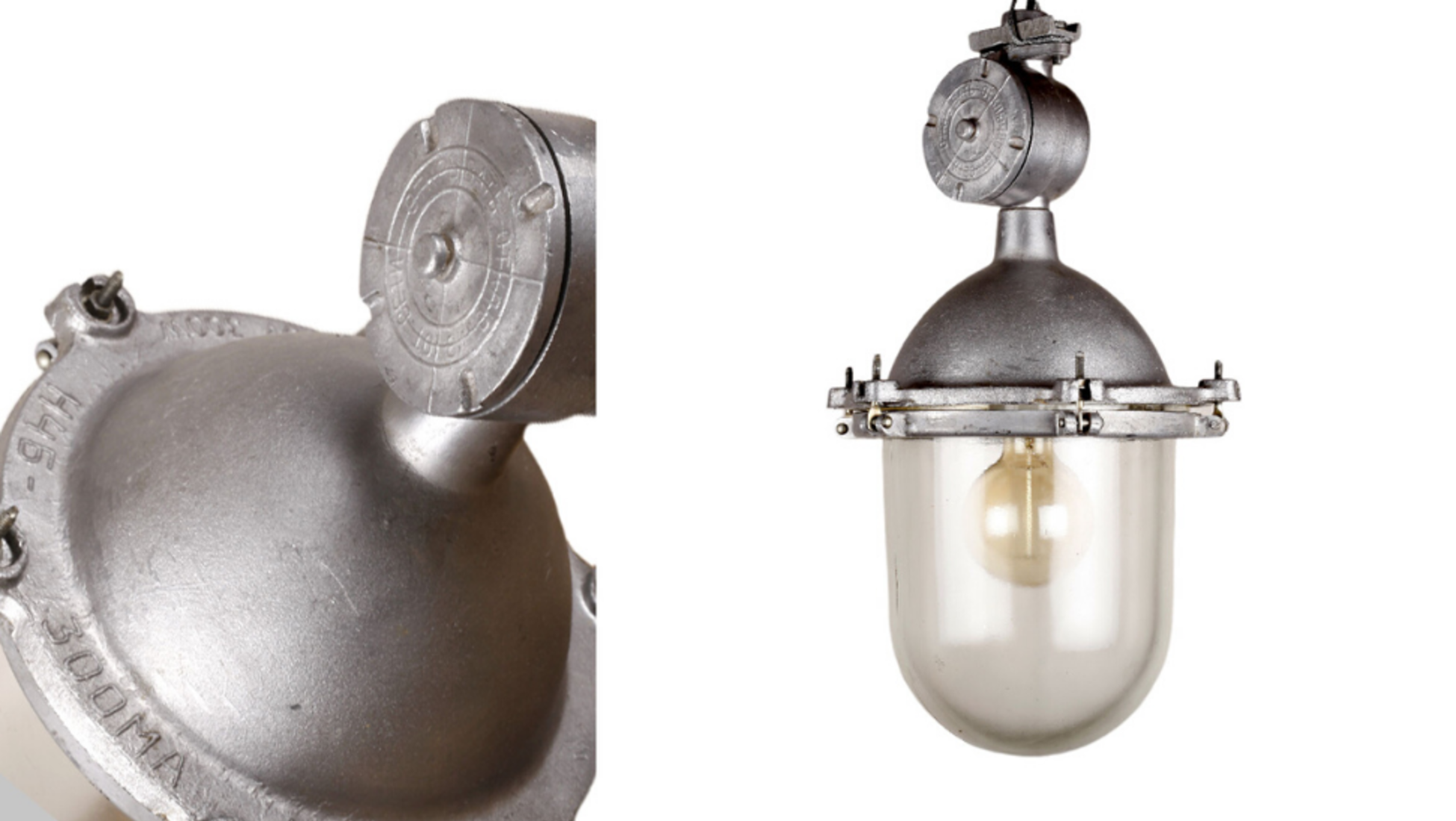 Look for pieces that have a bit of wear and tear to them which will give fixtures a more authentic look
____________________
Check out our latest Interiors & Decorations auctions for some inspiration, or register as a seller in these categories with Catawiki.


Discover more Interiors & Decorations | Comme a la Brocante
You might also like:
How to style your home in Country Library
How to style your home in World Traveller
How to style your home in Parisian Elegance