By Simone | 10th January 2019
We're always looking for artistic talent to showcase in our auctions, so we were happy that street artist Iván Rubio chose Catawiki to sell his works. We've sat down with him to discuss his childhood, inspirations and philosophy.
Who is Ivan Rubio?
Based in Alicante, Spain, Ivan Rubio's work often depicts a mix of cheerful pop-culture references mixed with the boldness of the street art scene. For example, he mixes traditional subjects like the milkmaid or the girl with the pearl earring being transformed into a contemporary pop piece. Ivan started painting when he was very young, and proved to be successful from quite a young age. He tells us that the school director was one of his first fans, he even hung Ivan's work in his office.
Ivan Rubio (Cross Magri) - La perla pop

Inspirations
Artists like Roy Lichtenstein, Andy Warhol, Basquiat y Mel Ramos and Keith Haring, have helped Ivan cultivate his own unique style over the years, but he contributes his ability to work the light to the likes of Dalí and Sorolla. He loves classical art such as the works from Miguel Ángel, Velázquez, Goya, Murillo, Rembrandt and Johannes Vermeer, but has always loved street art, which is his now his main focus. By going to musea regularly, Ivan is continuously searching for new inspiration. His favourites are Thyssen, El Prado and El Reina Sofia and he recommends the expositions and Warhol in particular. His philosophy in life is to always find the good and the positive of life; he avoids drama and enjoys the sea and the sun, which is a mindset he incorporates into his work.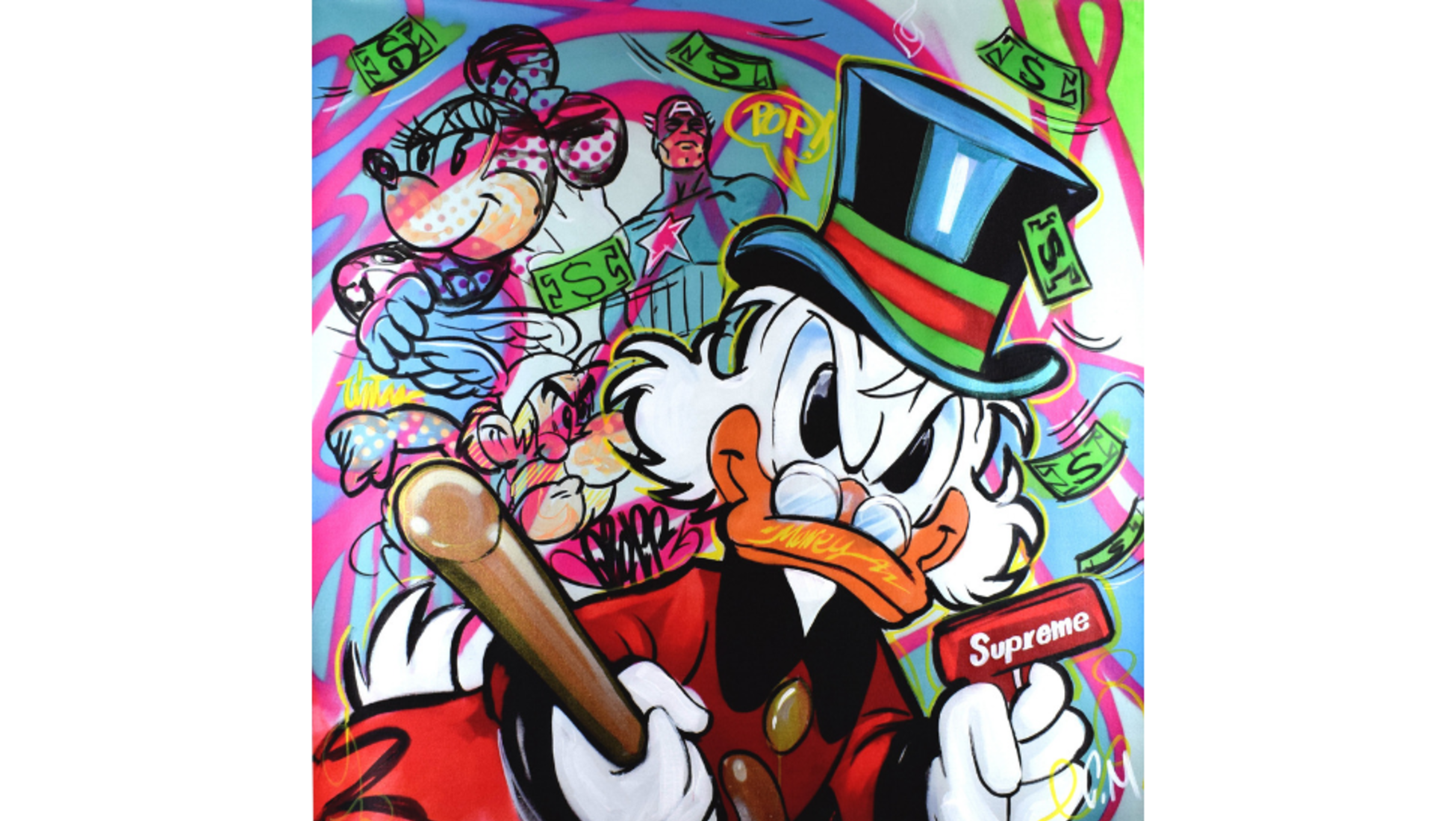 Ivan Rubio (Cross Magri) - Furious

Future plans
Right now, Ivan is using Catawiki as an independent artist. As a seller on Catawiki, he has gained more confidence and opportunities as an artist. When we asked him about his plans for the future, he told us he wants to grow even more as an artist, improve his technique every day and gain more visibility.
____________________
Find these artworks in our Ivan Rubio auction from 11th January - 19th January 2019.
You might also like these articles: