Written by Thomas | 1st March 2019
In our Expert's Choice feature, one of our experts shares their favourite items currently in auction. This week our Comics expert, Jacques Pels, selects several exceptional items from our comics auctions for you to enjoy.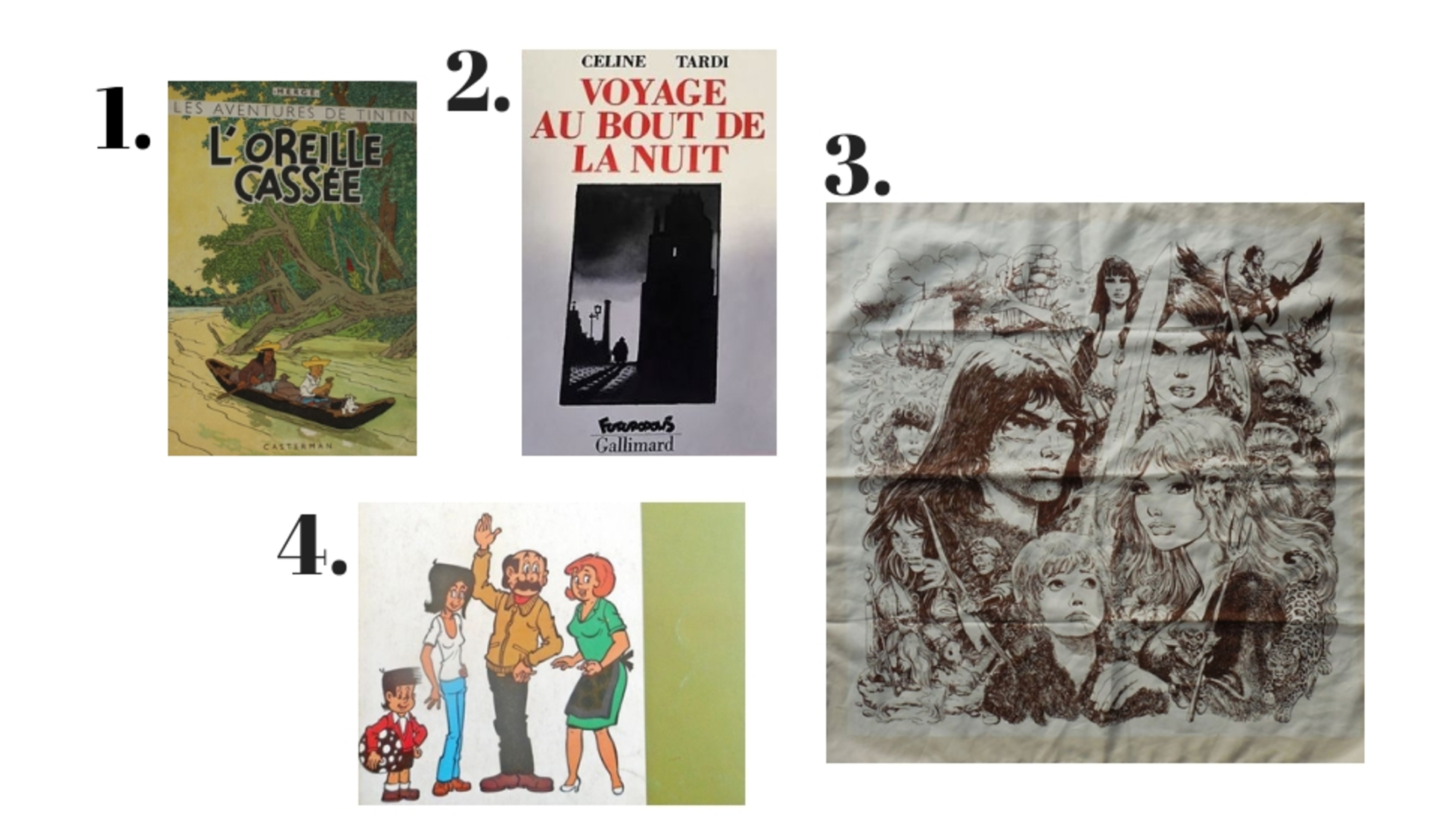 1. Tintin #6 – 'L'Oreille Cassée (A20)' - C – First edition - Colour - (1943)
In 1942, Hergé and editor Casterman agreed to start publishing the Tintin albums in colour. At the same time, reduced pagination was needed as paper was becoming scarce. Hergé, being the perfectionist that he was, decided to create adapted versions of his first albums, but this time in colour. The original black and white album of 'L'Oreille Cassé' was released in 1937. In 1943, the first colour edition of this comic album appeared. In this week's Hergé/Tintin Auction is a copy of that very rare 1943 first colour edition, which had a print run of only 15.443 copies!

2. Celine Tardi – 'Voyage au bout de la nuit' – Signed original drawing – First edition - (1988)
Jacques Tardi is one of the greatest modern comic artists, easily recognized by his distinctive style. The remarkable illustrations he created for the literary masterpieces of Louis-Ferdinand Céline are known and appreciated by many readers. In this week's French Comics Auction, you can find a first edition of 'Voyage au bout de la nuit'. The book comes with a beautiful dedication drawing by Tardi, which is a recreation of the cover.

3. Thorgal - Foulard - Coca-Cola competition - (1986)
If you're a comic collector who is interested in comic curiosities, then you're in for a treat! In 1986, a special C.A.P.S.A. tombola raffle was held by Coca-Cola to support the 'Queen Fabiola Villages'. One of the prices you could win, is this silk scarf on which a unique illustration of Thorgal is printed. This illustration was created by Rosinski for this occasion only, making this beautiful scarf rather unique.

4. Kiekeboe #3 – 'De dorpstiran van Boeloe Boeloe' – Softcover – First edition – With print error (1979)
Mistakes can happen, this is also true when it comes to printing comics. In most cases it's best to keep these comics, as they tend to be quite valuable! In this week's Dutch Comic Auction is the perfect example of a comic with such a printing mistake. On the back of this copy of Kiekeboe #3, you can see that the ball, apron, and the hair of one of the characters are accidentally coloured black, making this comic a rare collector's item.

____________________

Discover more comics | original animation art | US comics
You might also like these articles: