Written by Simone | 9th August 2019

Which whiskies are in vogue, and which ones are better to leave aside for now? With his passion for collecting and over 20 years of experience, whisky expert Jeroen Koetsier is the perfect guy to help us figure out what's going on with the whisky market. Plus, he has some pretty helpful advice for new collectors.
Hi Jeroen. What are the biggest trends you are currently seeing in the whisky market?
Jeroen: The first thing we see is that there is a continued rise of Japanese and Irish distilleries. Japanese brands like Chichibu and Hanyu are setting new world records every month; not only when it comes to auction prices, but also for release prices of new products. Irish distilleries benefit from independent bottlers, who over the last five years have bottled many (undisclosed) Irish whiskies of high quality. This has resulted in a higher demand for Irish distillery bottlings.
There is also a shift in focus. Distilleries used to rely mostly on the quality of the whisky, but there now seems to be much more attention to the marketing of presentation and packaging. For most distilleries, this change is fueled by the fact they don't have sufficient well-matured casks in their warehouses. Instead of the, for example '12-year-old single malt' they had in their portfolio for decades, they now sell NAS (no age statement) whisky.
In terms of the buyers, there is also a change. These days, four out of five new collectors are triggered by the investment component, many don't even drink whisky.

In the beer market, the past couple of years have been marked by home breweries and small craft beer breweries. Is there also an increase of small, artisan distilleries or even home distilleries for whisky?
Jeroen: Strict licensing rules and the risk of poisoning yourself or your customers if you choose the wrong 'middle cut' make pioneering in whisky much harder than in beer, so 'garage' or artisan whiskies are rare. What we did see in the last ten years is an enormous growth in distilleries. Every other week a whisky distillery opens up, not only in 'whisky countries', like the UK, the US and Japan, but in pretty much any country you can think of.
New distillery projects range from small, down-to-earth start-ups like Dornoch distillery and Strathearn, to industry giants like Roseisle or the new Macallan distillery that was built next to the old one on a £130 million budget.
With this increase in home breweries, there is also an increase in unique, sometimes odd and niche beer flavours. Does this trend also appear in the whisky market?
Jeroen: There are only a few ingredients in whisky: malted barley, yeast and water. These turn into a wide variety of whisky flavours, but compared to beer, it's very focused. After the spirit leaves the stills, it's laid to rest on wooden casks. Different casks result in many different styles of whisky, each with their own characteristics. Besides maturing on ex-sherry or ex-bourbon casks, there are thousands of experimental casks and casks finishes, ranging from ex-Grand Cru Bordeaux barriques to ex-herring barrels (yes, the fish, sadly).
In recent years, there has also been an increase in alcohol-free beer options. Do you think there will be a demand for alcohol-free whisky anytime soon?

Jeroen: I'm certain somebody somewhere glued a whisky label on a non-alcoholic beverage… But no, to my knowledge there is no market for non-alcoholic whisky.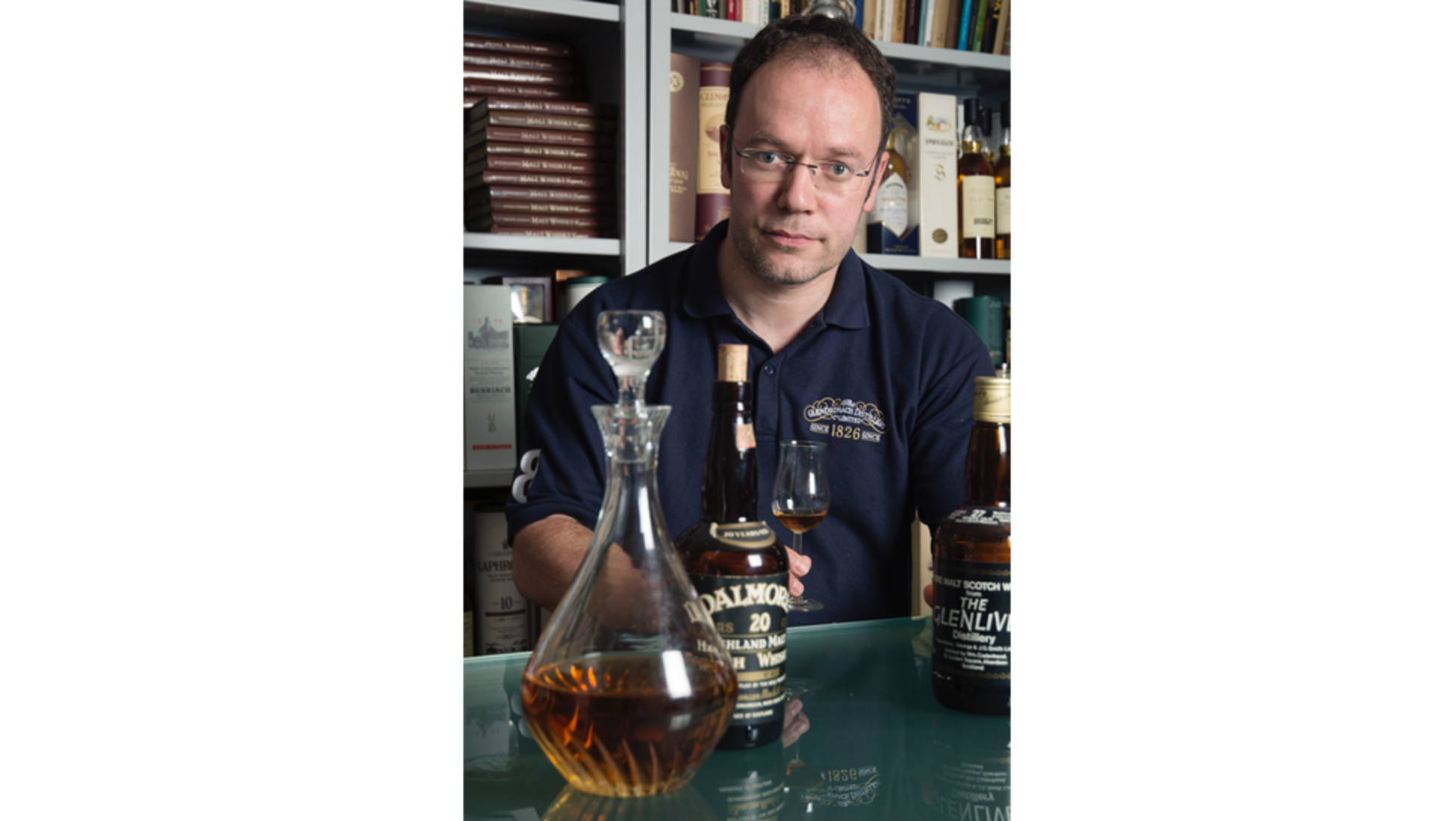 Whisky expert Jeroen Koetsier doesn't think there is a demand for non-alcoholic whisky anytime soon.
Do you foresee that climate change will have an effect on the whisky market?
Jeroen: Climate change will only have minor effects on the whisky market in the next five to ten years. In certain areas, whisky will mature faster due to higher temperatures and/or humidity. Many distilleries have a natural water source for their whiskies, some of those might not be available at some point. These changes will be anticipated and won't have major consequences. So when compared to wine, where many vineyards at some point will have to be replaced for grape varieties that can handle the higher temperatures better, the impact on the whisky market is small.
Are there any innovations or developments happening in the whisky market you're excited about?
Jeroen: This feels like a trick question, I'm excited about anything that has to do with the whisky market. But a development that I find particularly exciting right now is the fact that there are many casks available for purchase by private people. All these start-up distilleries heavily depend on early investors to finance growth and operations, while their first spirits are maturing and waiting to become whisky. Besides selling some of their casks, many start-ups choose to sell gin and other spirits and liqueurs in the first few years.
Finally, Do you have any advice for the beginning whisky collector?
Jeroen: I would like to advise the beginning collector to aim for old bottles, so bottled more than five years ago. My reasoning is simple; pretty much all new limited editions are not very limited at all, with turn-outs of 1,000s to 10,000s of bottles. This means that they are not likely to become scarce at any point in time, as most of these bottles end up in collections and investments and hardly any of them are being drunk.
A lot of these are not very tasty either. Most distilleries produced much better whiskies in the past. If the market crashes you are better off drinking your 60s and 70s vintages than last week's pretty bottle that came in a shiny wooden box.
Finally, a lot of these newer whiskies are already priced very high. Many importers feel that it's okay to take a bigger piece of the pie, arguing that otherwise collectors and investors will sell it for twice the price after release, and therefore already include potential future price rises in their release price, as do many retailers. Obviously, the one entity that should benefit the most from the higher demand is the distillery itself. So expect producers to continue raising their prices again and again.
Discover more whisky | wine | other liquors
You might also like these articles: