Written by Tom | 19th December 2019
There's a green and gold revolution taking place in the home. Enter Botanical Opulence, an interiors trend that captures the hearts of those who tread the line between indoor and outdoor, soft and sparkling. Find out what's involved and how to incorporate it into your own home.

What is Botanical Opulence?
Botanical Opulence is for those green-fingered decorators who still want an element of luxe to play a central role in their home. It's about creating a world of green and gold; where towering Monsteras, tiny cacti and swaying vines play off against glinting light fixtures, richly hued furniture and tropical motifs. If you took Hollywood glamour into the 21st century and doubled down on the plant theme, Botanical Opulence is where you'd end up.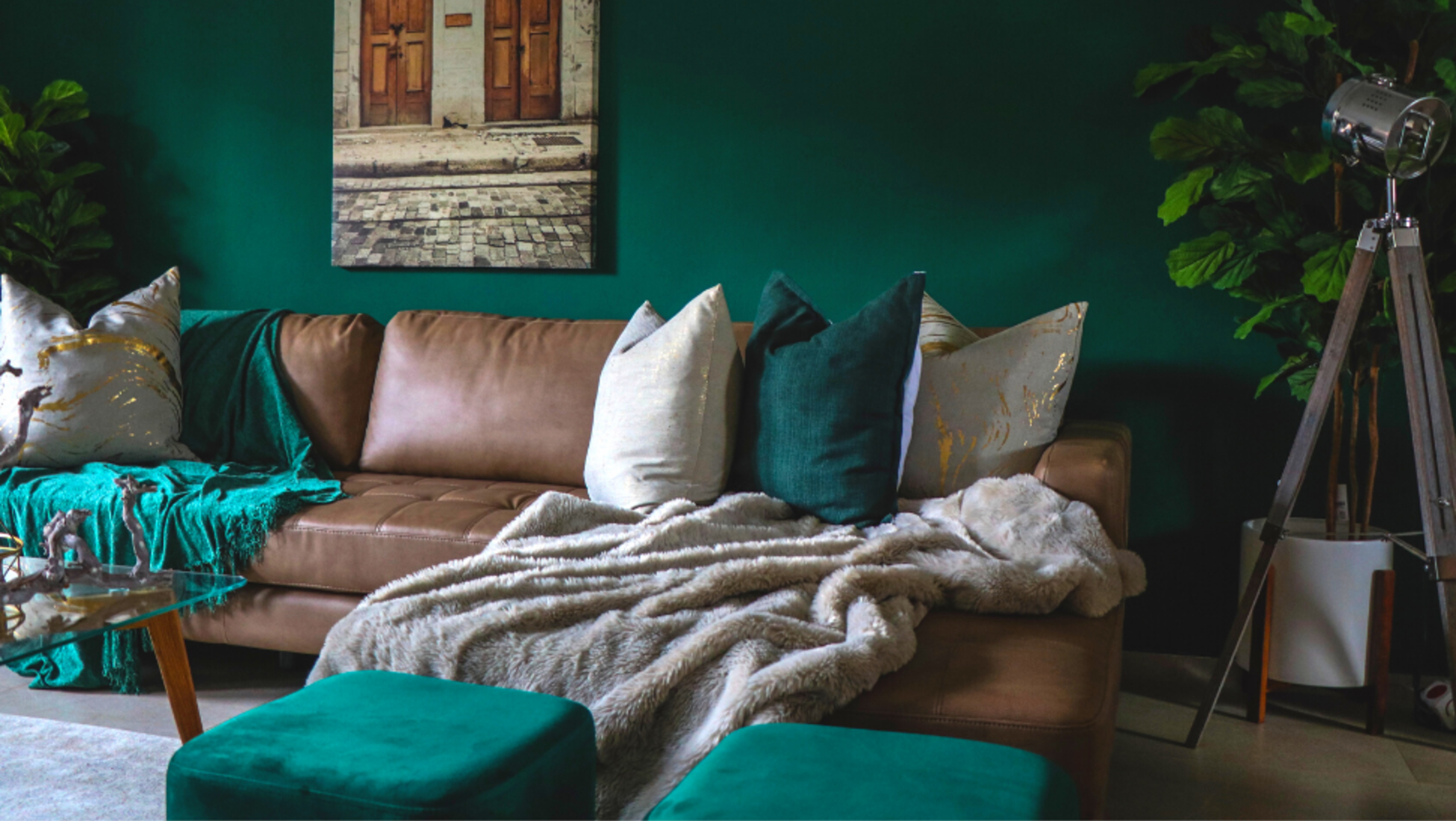 Go for dark greens and gold metallic elements
You'll like it if…
You want luxurious serenity, but can't afford a spa day every day. You're happiest rambling around in a city's gardens and parks, followed by a stop at a contemporary styled coffeehouse. And your decorating style is bold, bountiful and bright.
What are the essential pieces you'll need?
Houseplants
There's really no one plant to decorate with when it comes to achieving Botanical Opulence. And while fig trees, aloe vera and the Monstera deliciosa (dubbed the Swiss cheese plant courtesy of the holes in its leaves) have taken front and centre of the houseplant contingent of late, bonsai trees are a less obvious but equally captivating choice that will inject the necessary greenness into your home. Bonsai, with their weathered looks and gnarled trunks, have a long history of embodying Japanese aesthetics, and they serve as a way of adding a bit of depth and original appeal to a space.
Bonsai trees aren't like your average houseplant though. They require constant maintenance and pruning so you'll really only want one at first. But what they require in time they make up for in aesthetic. Their bent-and-broken look is the perfect foil for the drama that bold metallics and fabrics provide in the rest of the space, while their subtlety makes them an ideal balancing act for some of their houseplant neighbours.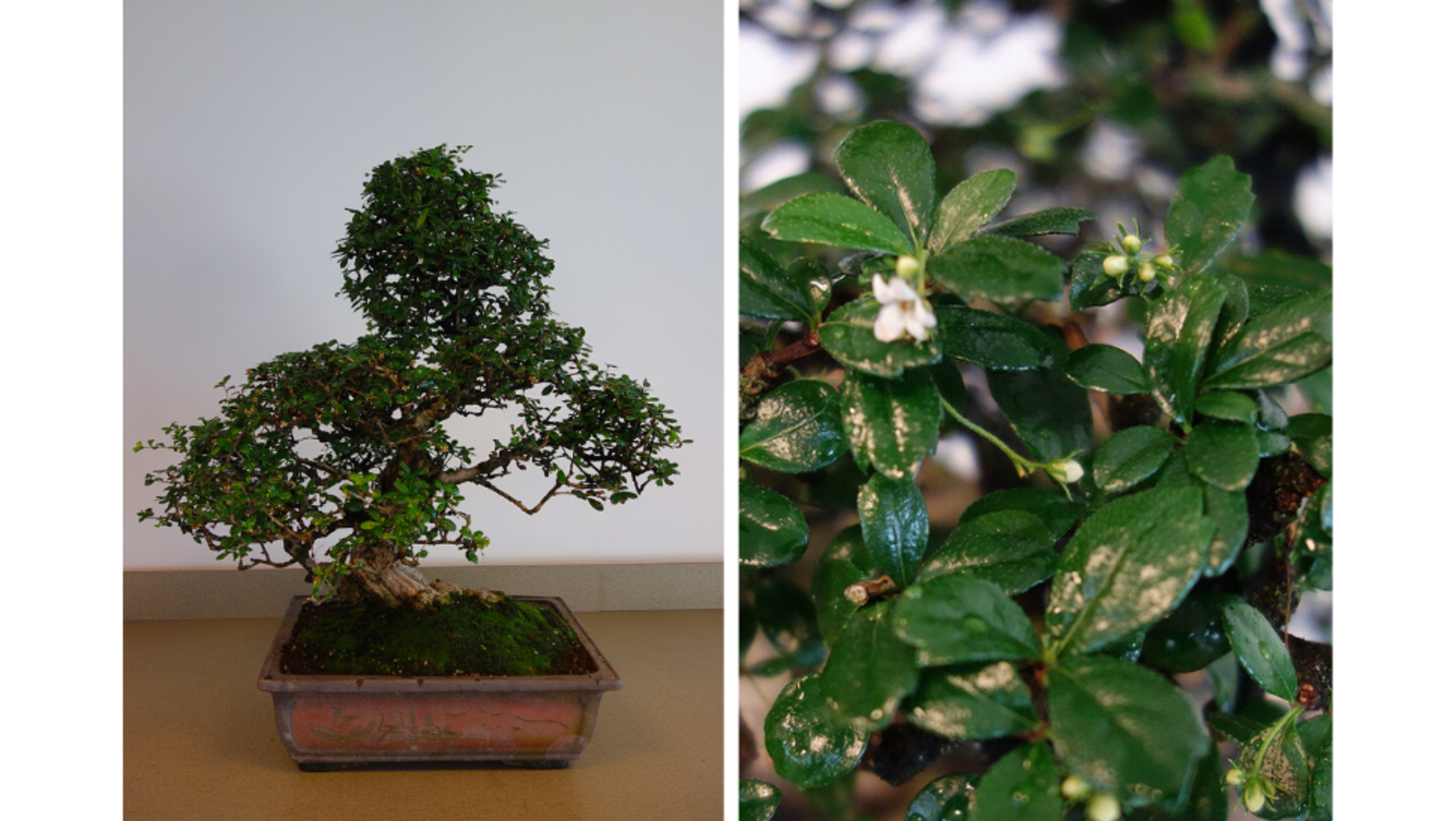 Pictured is a Fukien tea bonsai, an elegant 25-year old tree


Gold fixtures
You've got the green, now you need the gold. And where better to start than with lighting? Gold elements are immediate in their capacity to conjure a 1930s mood, and much of Botanical Opulence does pay homage to this and Maison Jansen style.
Opt for a spread of options, from floor lamps to pendants and wall lanterns, which will help give the entire room an even warmer feel. A trio of gold pendants over a kitchen island (preferably painted in a dark green) is one idea, and for those without an island, go for less with a single pale-gold pendant suspended over your dining table. Gold adds drama and can be a lot to take in, so you can swap for brass which is a softer metallic that will provide the verve without veering too far from the scheme. But if you do want to add a little more oomph, go for some tropical-themed lighting; think palm tree wall hangings or pineapple lamps, that bring the botanical and opulent together in one.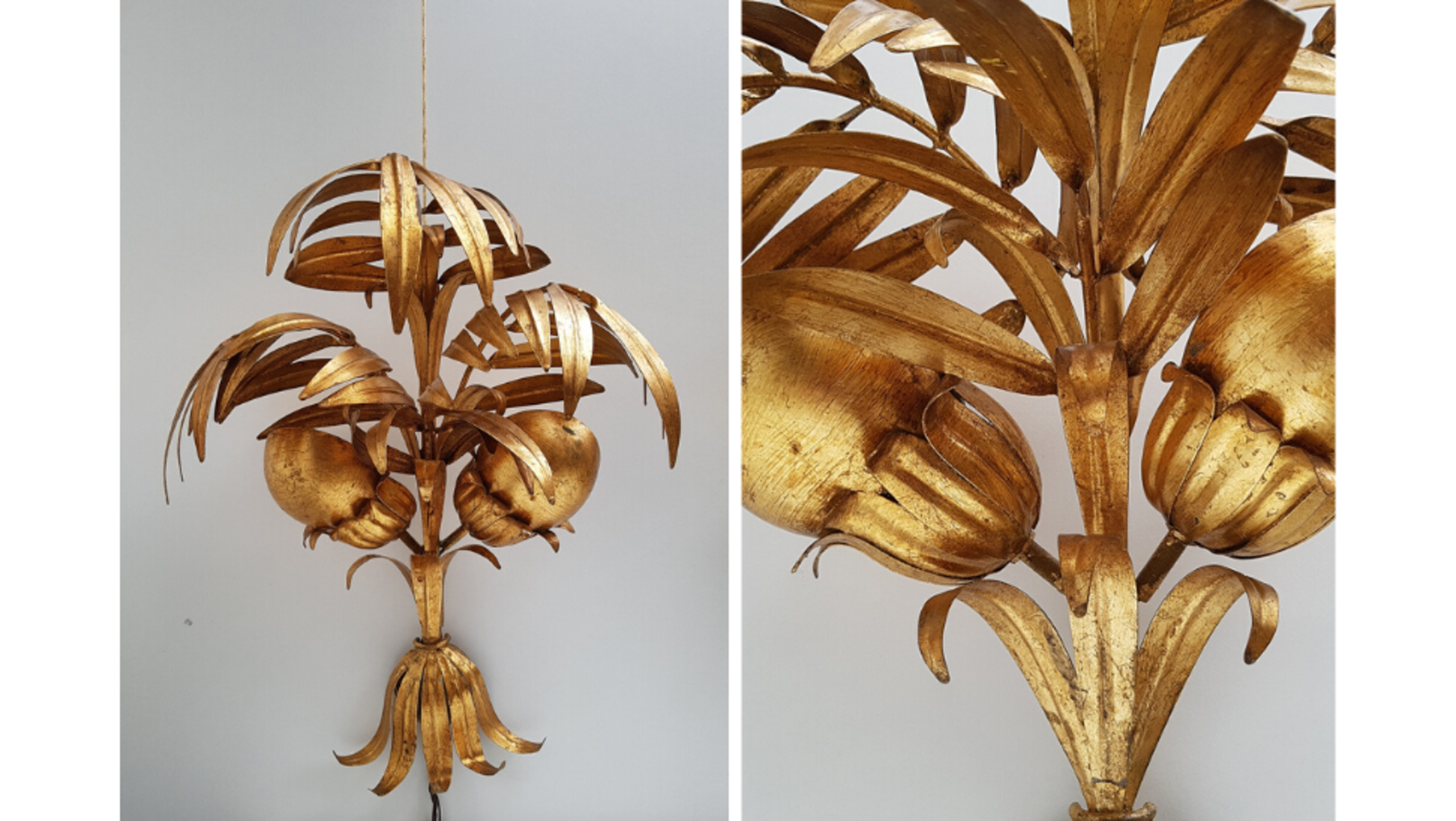 Thread the tropical motif into your lighting too with some palm-fringed fixtures
Statement fabrics
Round off an enchanting scheme of green and gold with some statement fabrics. Velvet is the ideal option for furniture; its rich texture is best partnered with a few glossy pieces (try gold-bordered coffee tables or plant pots in shimmering metallics). Chaise longues and armchairs look best upholstered in velvet, which provides the necessary glamour and makes a statement.
When choosing the fabric, warm, earthy colours work best –forest green, ochre and mustard– or something bright and whimsical. Continue the tropical motif in the space with some botanical prints on cushions and throws, and if you really feel emboldened, be daring with animal prints like leopard or zebra. Opulent indeed.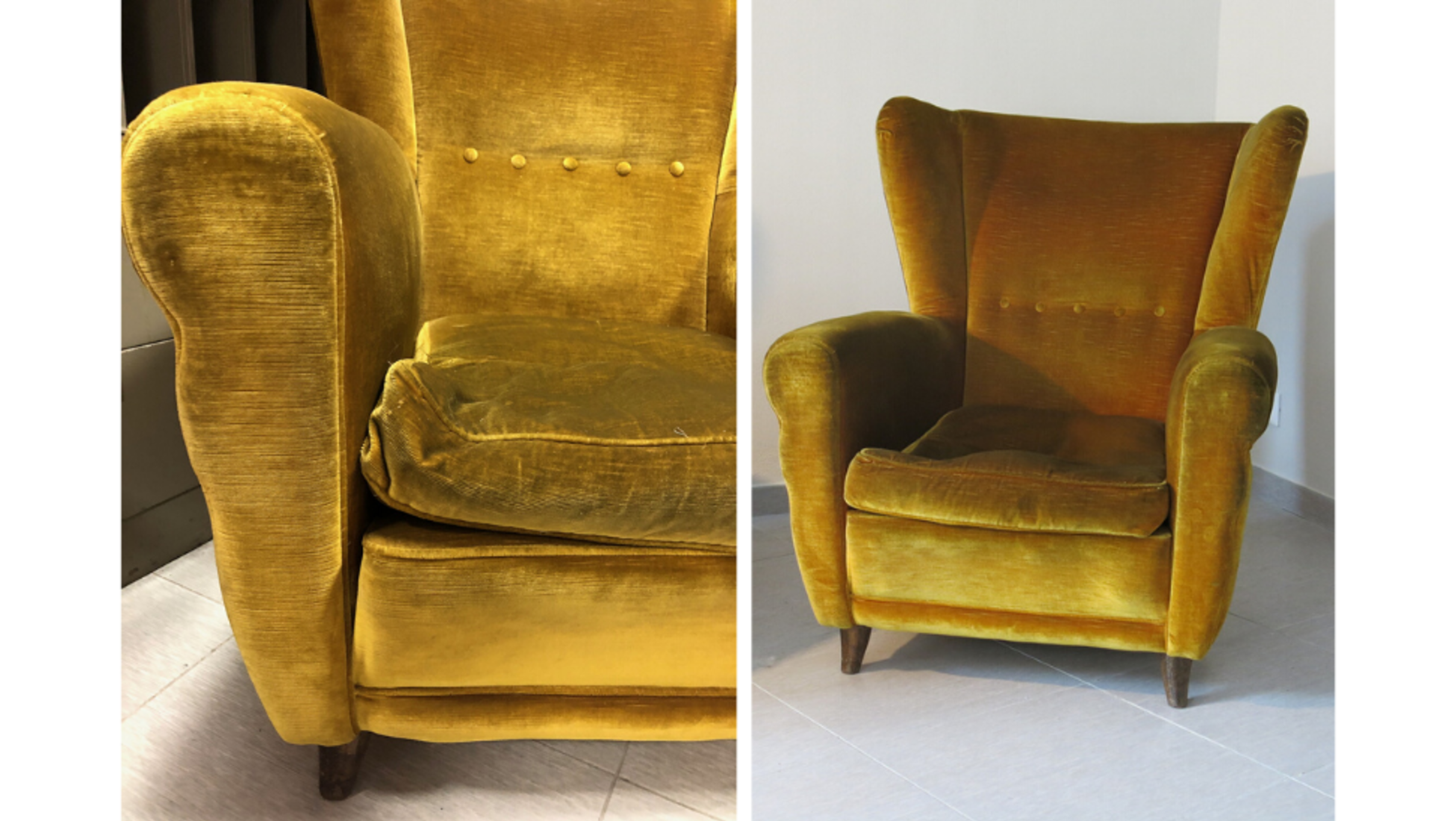 Warm, jewel tones are the best colours and velvet is an excellent choice for fabric
____________________
Check out our latest Interiors & Decorations auctions for some inspiration, or register as a seller in these categories with Catawiki.

Discover more Interiors & Decorations | Home Inspiration
You might also like:
How to style your home in Rustic Industrial
How to style your home in Country Library
How to style your home in Parisian Elegance