Written by Tom | 31st January 2020
Notions of home are often intermingled with that of the kitchen. It's the place where we often spend most of our time and the one likely to stir the fondest memories. It's also a space where some of the household's unsung curiosities can be found. In celebration of our newly minted cooking & dining category, we looked into some of a kitchen's remarkable objects, with the help of antiques and curio expert, Ger van Oers.
Baccarat crystalware
Crystal glass and tableware has long been the commodity of elegant lifestyles and hosts. Especially Baccarat crystal. Considered to be the reigning monarch of crystals (not least because it's so popular with royalty), Baccarat Crystal (the manufacturer) is responsible for some of the finest crystal glassware in the world. Its regal appeal is all the more impressive when you consider its modest beginnings in the small French town of Baccarat back in 1765.
The village of Baccarat was a producer of glass and investment into the area helped the business prosper for decades. While Baccarat grew, another French glassworks was undergoing changes. In 1815, at the time where Belgium's formal borders were being drawn, the well-known Voneche glassworks found itself beyond French territory in Belgium. The owner, keen to protect his ties to France, bought the Baccarat glassworks, known as Voneche-Baccarat. The company was later renamed Compagnie des Cristalleries de Baccarat, specialising in high-quality lead-crystal glass.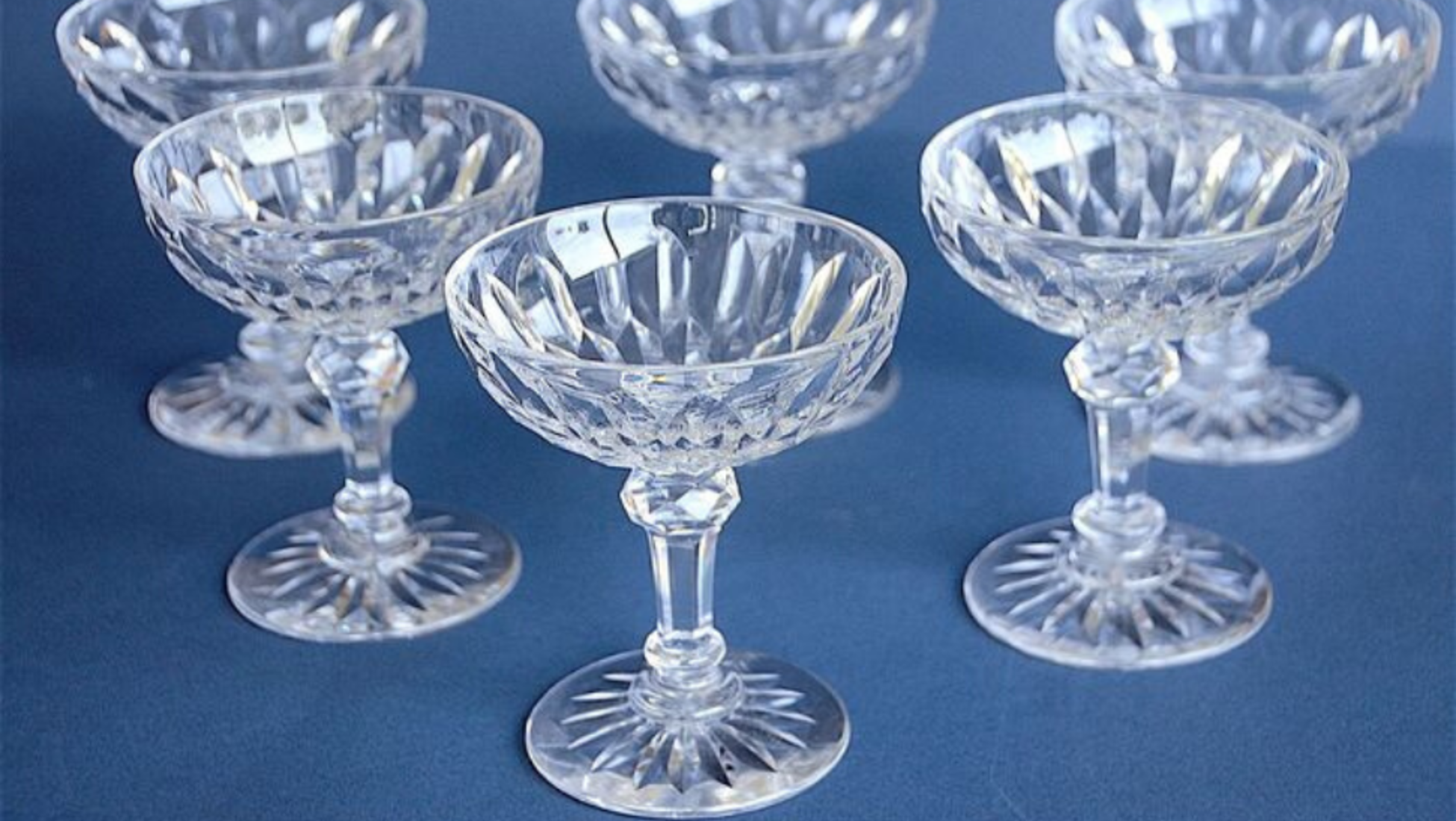 This crystal glassware is slightly more commonplace nowadays, but still clings to its regal past
Baccarat's work with the Russian tsardom helped put the crystalware we know today on the map. Crystal glasses were overlaid with colour and engravings (specifically gold and ruby) and were a staple at banquets and dinners. It's even alleged that one tsar came up with the peculiar custom that no person should drink from a glass that had touched the lips of another; which unfortunately meant the end of many a Baccarat goblet. "Every royalty in Europe used it," says Ger. "And normal people wanted a piece of that too, hence its popularity."
The Berkel meat slicer
As far as unusual kitchenware goes, the meat slicer is not one to be missed. But as with glassware, there's your everyday meat slicers and then the Berkel meat slicer. Considered by some to be an overlooked piece of outstanding design, this slicer has been going about its razor sharp ways since 1898 when it was invented by Dutch butcher and engineer W.A. Van Berkel. Van Berkel grew increasingly tired of cutting meat with his knife, especially in light of customer complaints concerning the irregularity of their meat cuts. At the same time, there was a rising middle class and butchers needed better tools to meet increased demand for meat.
Tapping into his entrepreneurial spirit, Van Berkel developed a hand-operated flywheel that connected to a mobile carriage and simple gear system. This meant that when the flywheel was turned, it spun a concave blade against the meat, cutting thin strips in the process. It was a highly functional and rather ingenious invention, and its enduring popularity hints at just how it impacted the culinary world.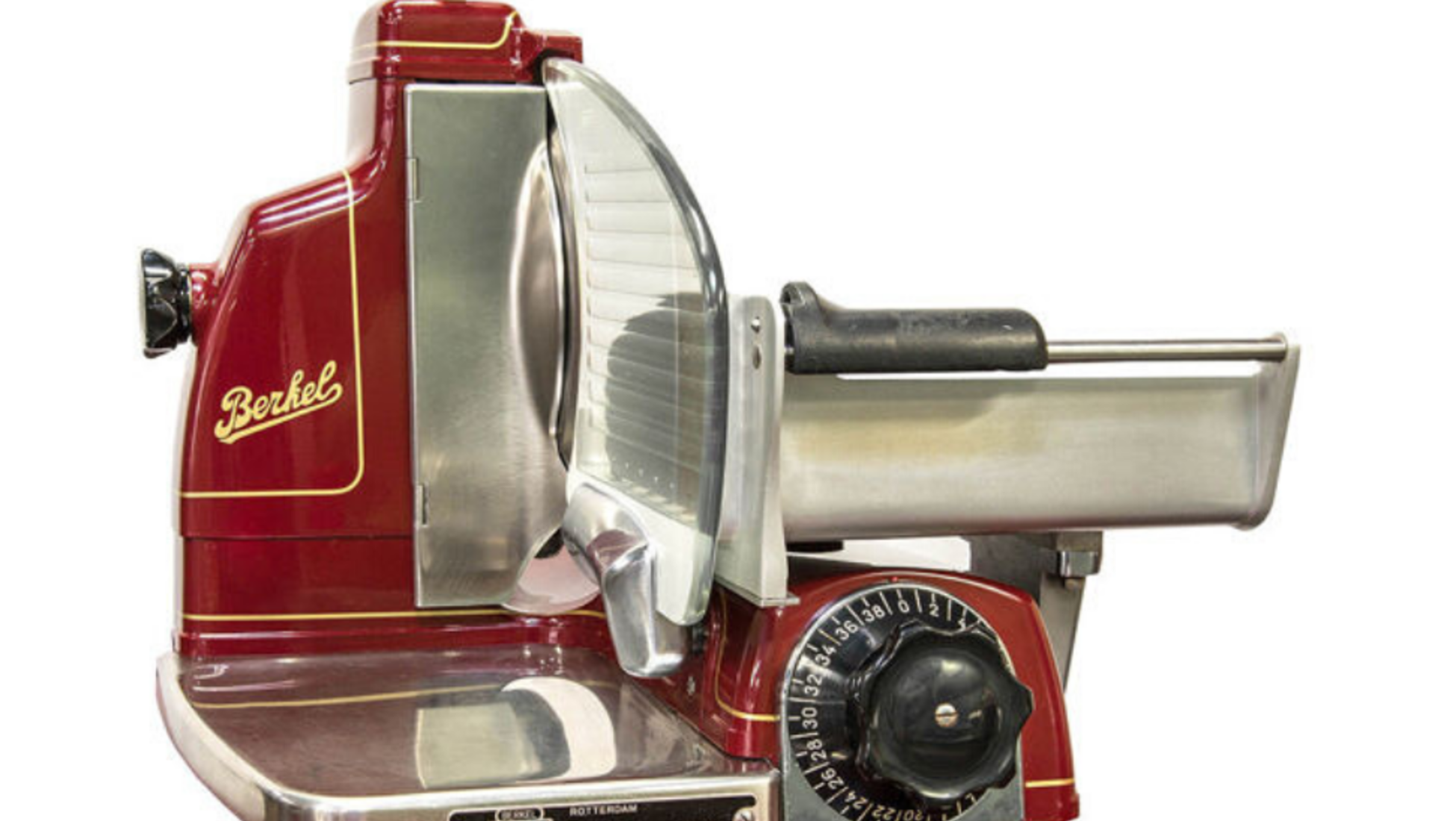 These meat slicers are often used as display pieces in Michelin-starred restaurants
More than just function, the form of Berkels is admired too, as Ger explains. "There's a big restoration business around Berkel machines. Michelin-starred restaurants buy them as a status symbol because they're classic yet trendy in their industrial looks." They're veritable collectors items courtesy of their craftsmanship; carved with almost sculptural detail, complete with claw feet. So the next time you help yourself to a fine slice of prosciutto, you probably have the Berkel to thank.

The apple peeler
The humble and compact apple peeler wasn't always as minute as it is today. In fact, old apple peelers were sizable contraptions, and the process of apple peeling was often something akin to a team sport (one that could take days for avid apple harvesters). Back in the 19th century, certain towns across the United States would hold what was then known as "paring bees". These events involved one person manning the apple paring machine, who would work through bushels of apples, while another group was charged with coring and chopping. It's even said that young unmarried women threw peel scraps over their shoulders, in the belief that the peel would land in the shape of their future husband's initials.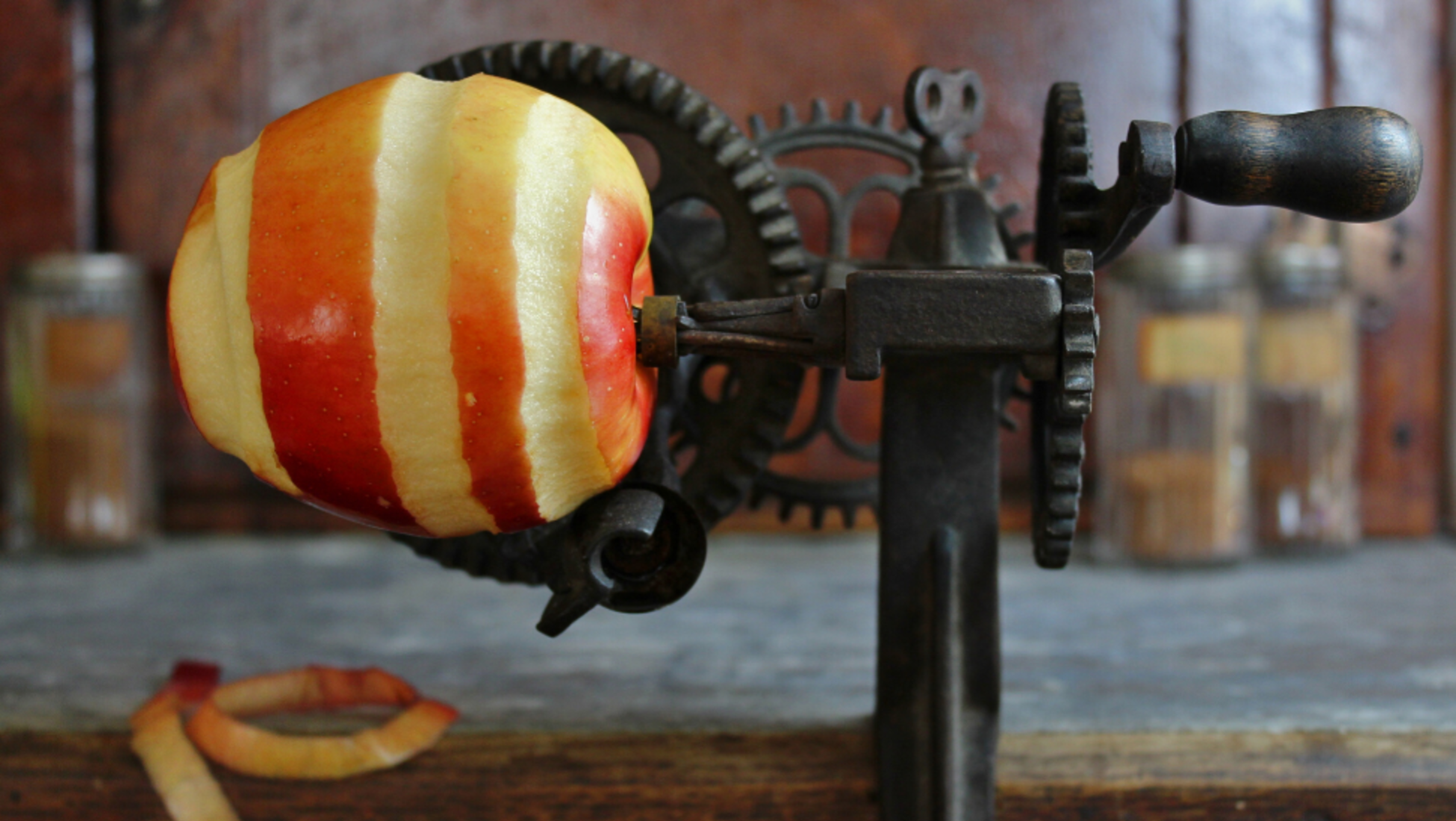 Old fashioned apple peelers were large contraptions that were slightly more unwieldy than the compact ones we use today
The introduction of an actual tool to peel apples in the 1870s, was a labour-saving and arguably life-changing contraption. Families who used to spend days peeling in order to store apples ahead of the winter, could now pierce an apple on a pronged fork, wind a handle and ribbons of peel would fall away in moments. For women especially, who were often tasked with the bulk of cooking and preparation, these tools helped make their lives easier, while for us today, they serve as a reminder of the amount of work needed to simply provide and survive. Apple peelers are now slimmed down, compact devices, but they're historical and relevant reminders of a more complex history.
____________________
Aspiring chef or avid eater? Dive into our cooking & dining section or register as a seller with Catawiki.
Discover more Cooking & Dining | Interiors & Decorations
You might also like: