Written by Simone | 12th June 2020 | Cover image: André Labelle - Les Martiens

After getting all caught up on the difference between classical, modern and street art, we're going into the lesser-known territory of art brut, also known as 'outsider art'. Here to tell us more on this topic is our modern art expert, Cédric Capliez.
What is art brut?
When we think of an 'artist', the image that often lingers in our minds is one of the 'starving artist'; the genius that has dedicated their entire life to art and can't help but create. They are educated and build on the legacy of the artists that came before them. There is one genre of art however, that truly challenges this.
"Art brut [meaning 'raw art' in French] was originally seen as a minor art because it was practiced by people who were not considered 'artists'. Nowadays, we call it outsider art, to emphasise that these artists are often self-taught and express their own style with no limits but their imagination", Cédric tells us. "The main difference between outsider art and other art forms is that it is not influenced by trends or markets but is created in solitude. These artists are not 'spoiled' by academic rules or social needs, resulting in a spontaneous and original kind of art".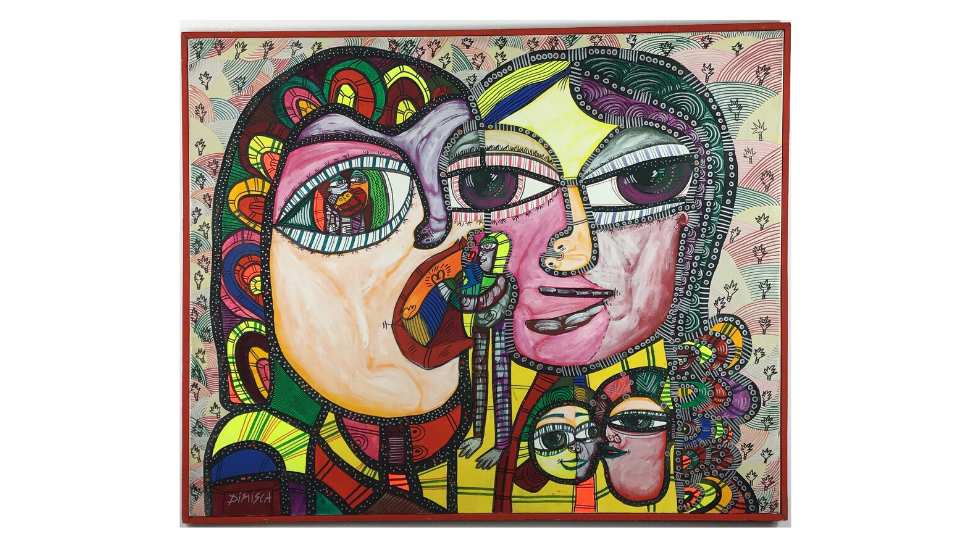 Laurentiu Dimisca - Le couple
Who are the key figures?

French artist Jean Dubuffet played an important role in the rise of art brut; not by creating and contributing pieces himself, but for starting La Compagnie de l'Art Brut. This association was dedicated to the discovery, documentation and exhibition of art brut and played a key role in defining and popularising the genre. He also coined the term 'art brut' and collected thousands of works that are still on display today in Lausanne, Switzerland.
"Some art critics or dealers, such as Wilhelm Uhde, were pioneers for defending and supporting artworks from outsiders in their gallery", Cédric continues. "In terms of actual outsider artists, there was Séraphine 'de Senlis' Louis: a French illiterate maid who painted as a hobby. Another is Henri 'Le Douanier' Rousseau. He was a customs officer who had never travelled and was often ridiculed by critics but is now praised for his paintings of jungles and mysterious creatures. Both became very popular after their death. And one of the last great art brut artists was Roger Chomeaux, also known as 'Chomo', who settled in the middle of the Fontainebleau forest, to make sculptures from waste materials".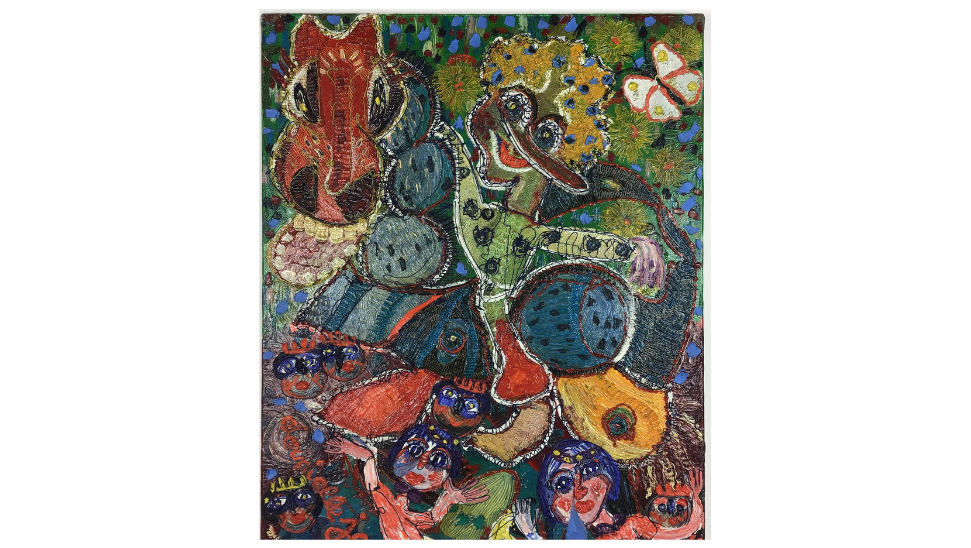 Danielle Jacqui - Le cavalier
Why do we love art brut?
Many of us can probably relate to being an outsider, so it's no surprise that art brut has in recent years emerged as a successful art genre. "If it was disparaged in the past, this art is now finding its way into the most prestigious exhibitions and prices are skyrocketing. It's finally getting the recognition it deserves", Cédric enthuses. "The reasons to appreciate this art is the originality of it, its freshness and the charisma of these creators, who challenge what it means to be an artist".
____________________
Interested in art? Browse our latest auctions here or register as a seller with Catawiki.
Discover more Modern & Contemporary Art | Classical Art
You might also like: