Written by Tom | 8th December 2020
In this next installment of our dedicated seller series, where we profile some of our most inspiring sellers, we visited contemporary art gallery Studio Aesse to talk about their work in empowering emerging artists and how the pandemic accelerated their move online and brought them success.


"One of my philosophies is to never give artists too many conditions or too many harsh limits", Petr, Studio Aesse's co-founder, enthuses over the phone. "We walk hand in hand with our artists. We have collaboration agreements but we give artists room within these to work as freely as possible. We don't hold them to a product amount. The artists are very much free to produce as much as they want or as little as they want and for us. It's all about ensuring there's a space for the artist to feel free to create in".
It's a laudable approach and one that informs the principles of art gallery, Studio Aesse, which Petr co-founded with business partner and artist Arn. Recently launched in 2020, Studio Aesse has been pioneering a new form of art gallery – one that is first and foremost online. "Studio Aesse was actually born when COVID-19 hit in March 2020. Up until that point, we were selling here and there, though mainly on Catawiki. We came across Masaki Kazushi—who's now one of the main artists we work with—and started selling his work on Catawiki. It did really well and we thought this was a great opportunity to start an art gallery. But not an ordinary gallery, instead one that was focused on the online market".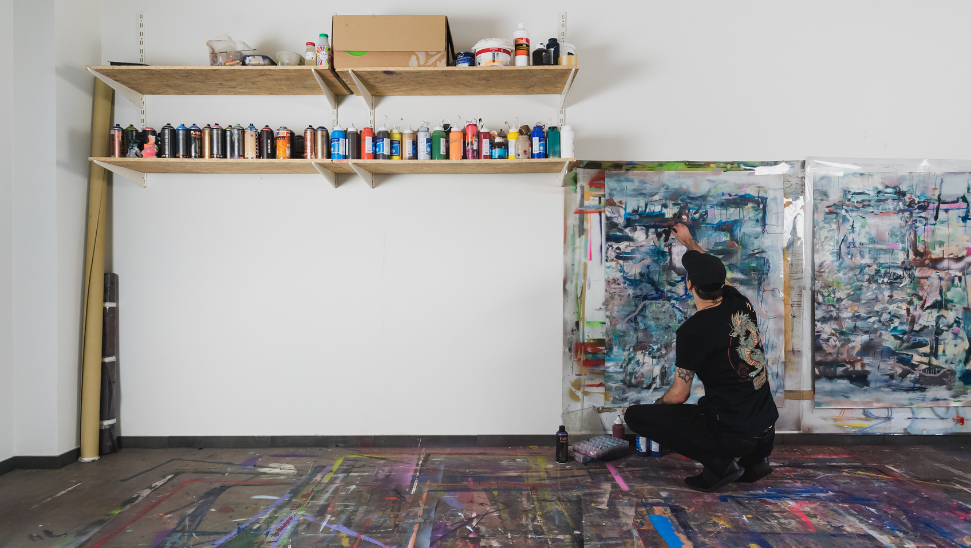 Studio Aesse have built their business purely on online sales, a novelty for an art gallery
They've seen enormous success already, establishing themselves as a mainstay presence on Catawiki. With successful weekly auctions showcasing the best of their emerging artists, they have managed to launch a brick-and-mortar gallery. "We've done over 100 auctions with Catawiki and it's been working out great for us. We really feel like we are part of something big here, that we are building something together".
The story behind the gallery
"We're three people: the two founders, myself and Arn, and my wife who does all our marketing and branding. This is team Aesse", explains Petr. "Our story is of creativity and business coming together. We're based in Belgium and both my wife and co-founder are Belgian. I actually met Arn by accident, through friends. We started talking and within half a year this whole idea for Studio Aesse came together".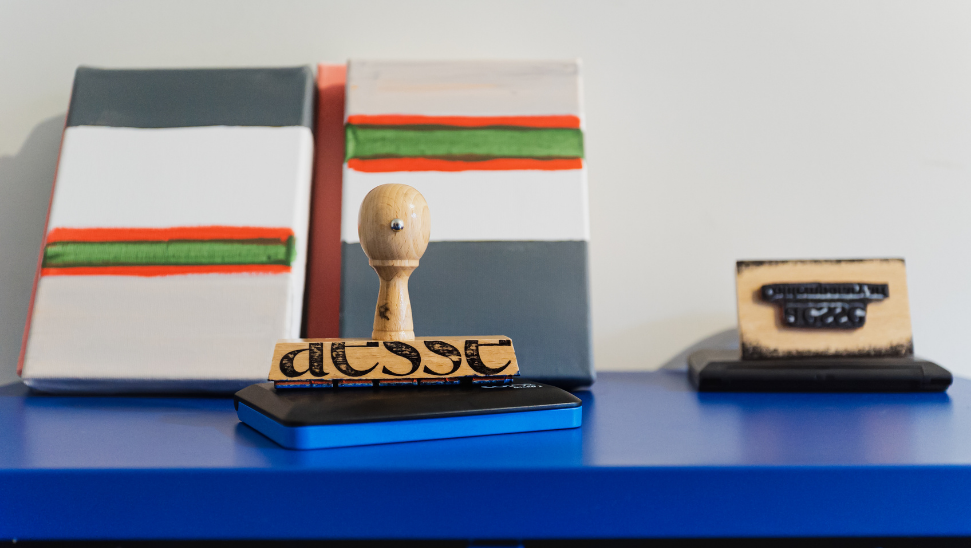 Studio Aesse has been a way for its founders to channel their artistic backgrounds into supporting budding artists
For a gallery born out of friendship, a love for art and one artist's work, Studio Aesse's growth this year has been remarkable, especially in the current economic climate. And while the sentimental binds the foundations of Studio Aesse together, there's no doubt that Petr's acumen for business coupled with his team's knowledge of art have helped them steer the gallery to success.
"Arn has an artistic multidisciplinary background. He is an artist, a designer, a painter", explains Petr. "He has a very broad background in design whereas I come from the business world. I also have an artistic background, as I come from a family of artists—five generations of musicians and overall creatives—so I grew up with artists around me. I am very close to art and I am very close to artists. And my biggest role in the company is attracting interesting artists and taking care of artists that work with us."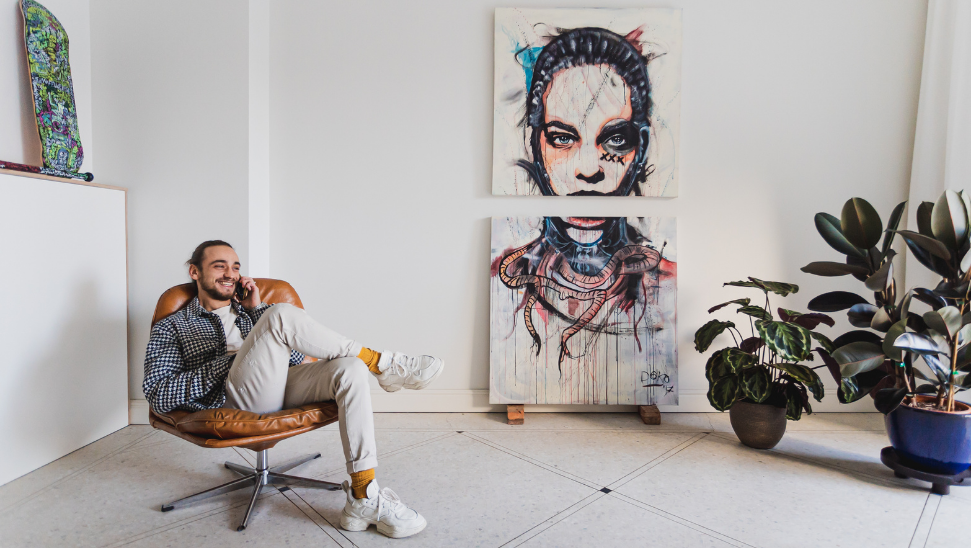 Petr's responsibility is artist management, where he spends time mentoring artists, and the commercial side of the business
This, Petr says, is perhaps the main drive for starting the company and an example of how the personal ethos of Studio Aesse's founders continues to blend into the professional. "Growing up the way I did allowed me the opportunity to be surrounded by artists on a daily basis which gave me a strong connection to art. It also provided me with an understanding of artists' needs and an insight into what it takes to make it in the art market".
Reinventing the market
What sets Studio Aesse apart from traditional galleries is their digital footprint. Focusing on new, emerging artists and selling online is a drastic departure from the traditional approach in the art world, which relies on galleries and established artists. But the onset of the pandemic not only meant that traditional ways had to change, it gave Studio Aesse a head start.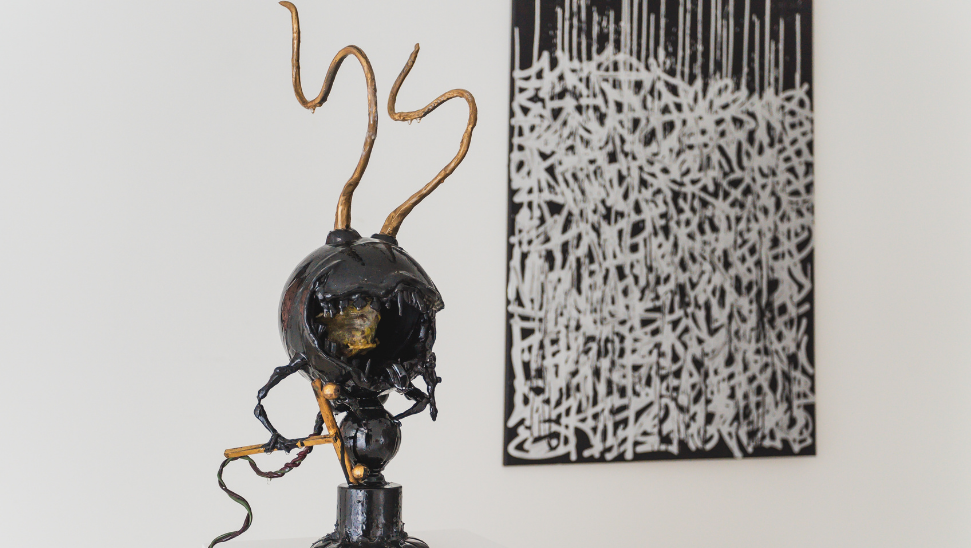 All the artists' work on display are emerging ones, making Studio Aesse an excellent stop if you're looking for a hidden gem
"We completely dedicated ourselves to this online idea and to Catawiki very quickly. We now have a gallery in Antwerp but our sales and our exposure take place online. We've concentrated on that market because we see future opportunities for emerging artists online and we want to give them that chance. So far, we're at a point with our gallery that artists that have been working with us since the start of the year can now support their lifestyles from the art sales they do with us, which is remarkable".
Their fresh approach and disregard for tradition extends to the artists they work with too. "When we started looking for artists, we wanted it to be the right kind of artist that would fit with our ideology. We have a very organic process when it comes to sourcing. We don't scout artists from art academies or art fairs. We don't look so much at what you have done so far or where you study. In fact, we've been known to turn away more successful artists if we didn't get a good feeling of collaboration from them. For us, it's much more a matter of feeling. What's interesting is seeing what you can create and whether we get a certain emotion while we are looking at the artwork".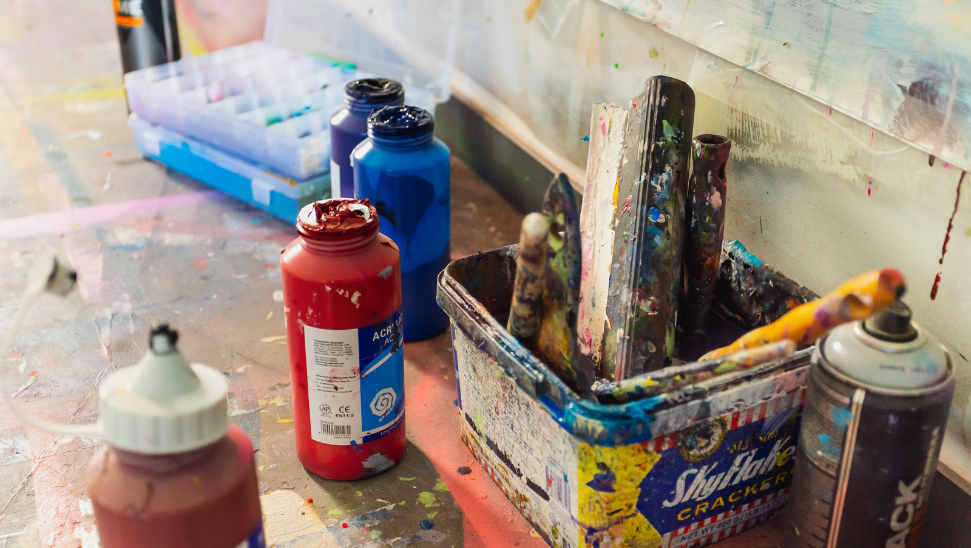 Studio Aesse's criteria for artists is potential and ability, a departure from traditional galleries and their requirements
For Studio Aesse, past credentials only get you so far. They're more interested in where you're going to go. "I think the biggest thing in the art world is that when you're a traditional gallery, you have to look at the artist's CV. But we don't care about that so much. It's much more about what you create, what you do and what your overall philosophy in life is," says Petr. "One thing we recognise though is that emerging artists don't have the connection to the wider art world and that's where we can help. We're here to connect artists to bigger names or secondary markets. We provide end-to-end artist management and grow with them together. Whether with legal advice from our legal team, or financial advice from our accountants, supply and materials, or simply providing our emotional support. Every collaboration we have with our artists is a true partnership".
A Catawiki regular
Studio Aesse's democratic approach has since found a natural home at Catawiki. And their presence on Catawiki has not only helped them carve out a revenue stream, but it has given them the room to launch at a more accelerated pace than they ever would have imagined. "The fact is, it was only the end of last year when we started getting serious about the idea of an online gallery. Thanks to Catawiki, by March, we were ready to launch".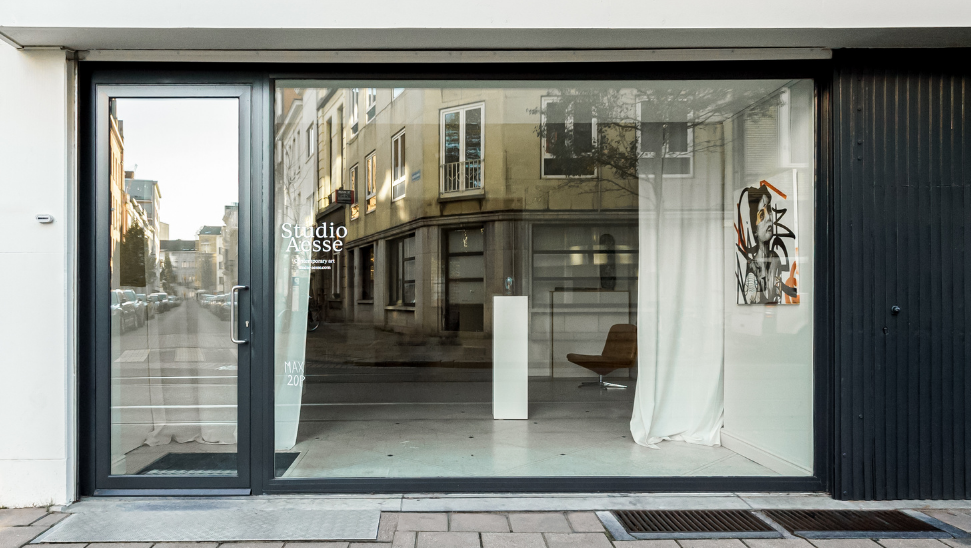 They've now launched a physical gallery space in Antwerp, with the majority of their revenue coming from work sold on Catawiki
Like all things charmed by fate, they came across Catawiki by accident. "We heard of the site through a friend who bought an artwork on Catawiki from an emerging artist. We started doing some research and never looked back". As for how heavily they rely on Catawiki, Petr says he can't overstate the impact the site's had on their work.
"Vital, vital, vital", he enthuses. "It is like the air to breath for us and for our artists. No, seriously it's amazing what we can do and what we are able to achieve with the help of Catawiki. We were able to start up our own business, create an online art gallery, and then in just three months, extend into a physical space. And after only six months of working with us, one of our artists has already been able to go from unemployment into being entirely self-sufficient, by starting up a business through the sales of his own artworks. I think Catawiki has been an amazing opportunity because it's giving young entrepreneurs and artists like us a chance".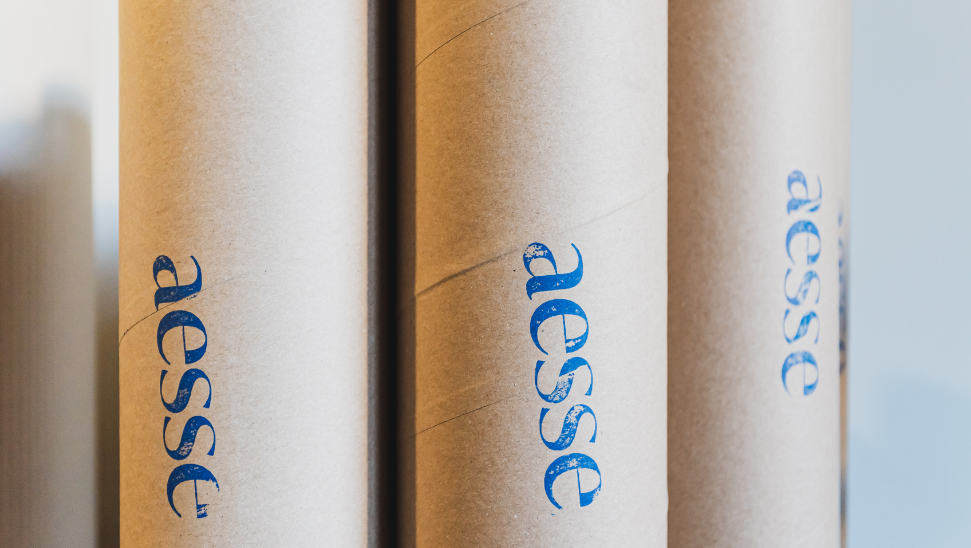 Studio Aesse's online-only approach is a novel one, but in 2020 it's worked out well for them
During the pandemic, Studio Aesse launched a special auction with Catawiki dubbed 'The Lockdown Sessions', which characterised their approach beautifully. "The brief I gave the artists was just to bring a canvas, sculpture or whatever it is they wanted to use. I got them to express their emotions from the last six months, by asking several questions: What have you been going through? What do you want to talk about? Just give me that", Petr says. "What we got was some really emotional, introspective pieces. It showed me what artists can do when given a bit of freedom".
The future of art
Looking ahead, Petr believes more galleries will be moving online, and sites like Catawiki will become indispensable. "I think ultimately, galleries and the old thinking of galleries need to change. They really need to go back to their initial idea which they've lost sight of. And that is to create a supportive space for artists to showcase their artwork. This is how galleries started out. It wasn't about selection. It wasn't about power play. It wasn't about dictating the market. It was really about supporting the artists. Without artists there is no gallery and this is something that a lot of galleries tend to forget. With the power they have, with the exposure they have, with the collectors they have, I think a lot of galleries tend to forget what comes first. And that's art".
____________________
Join our trusted community of creatives and collectors, and become a seller on Catawiki.
Discover more Modern & Contemporary Art | Art
You might also like:
Attic stories: Welcome to the world of Thomas Eyck
Attic stories: strangeness and charm with Ulrich Kortmann's Oceanic art