Finding the perfect engagement ring can be a daunting task. With so much choice, navigating the swathes of engagement rings may seem like a formidable quest when searching for something special, meaningful, and 'just right'. Unlike the more traditional style of a single solitaire diamond, antique rings offer something a little different, perhaps with a story attached, for that one-of-a-kind bride. But when it comes to antique engagement rings, how do you know what do you look for? Our antique jewellery expert, Jonathan Cox, who has more than 20 years of experience working with jewellery, is here to help. Let us guide you on your journey to finding the perfect antique engagement ring...

Victorian
If the bride-to-be likes colour, a Victorian engagement ring could prove to be a winning choice. The Victorians often used coloured gemstones including emeralds and sapphires, so rings from this time period are a great choice when looking for a bold alternative to the classic diamond solitaire. Traditionally, when going for a coloured gemstone, many people tend to opt for a sapphire engagement ring due to its hard-wearing properties. For those looking for something unusual but still with colour and durability, try going for ruby. Rubies have been prized for thousands of years and symbolise health and well being. They are a vibrant, timeless alternative and often a more cost effective choice than diamond ring.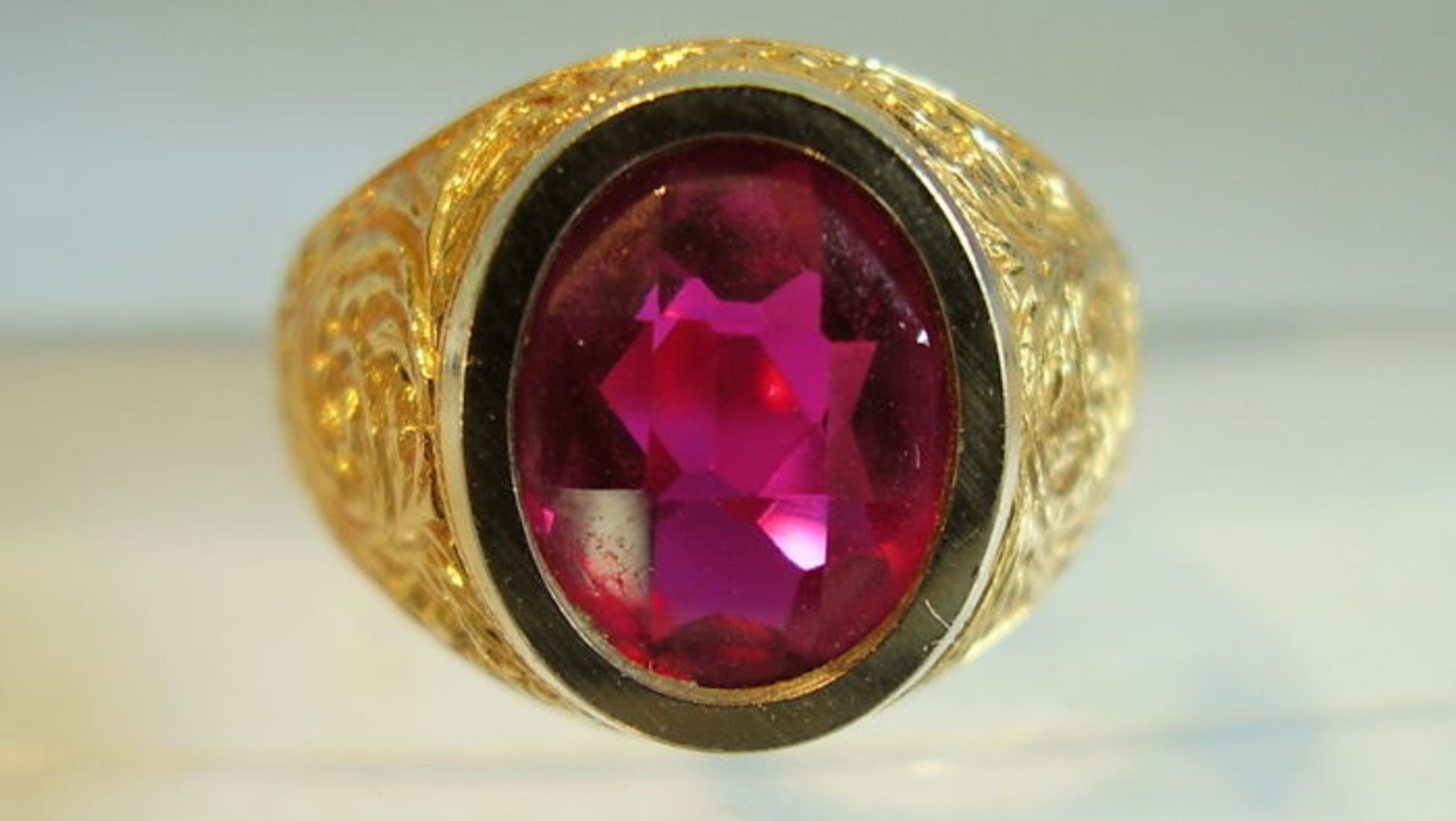 Art Nouveau
The antithesis of the simplicity of a traditional solitaire, Art Nouveau rings have a very distinctive style and are guaranteed to satisfy the tastes of anyone who likes to make a statement with their jewellery. Dating back to the late 19th century, the Art Nouveau style is famed for intricate detailed designs and flowing curves reflecting nature, making it a bold choice for brides. Often featuring numerous coloured stones in a delicate, but intricate style, these unusual designs have regained popularity of late as buyers look for something more unique. Art Nouveau designs can often be delicate so be sure to choose one that has been well cared for to give you a lifetime of pleasure.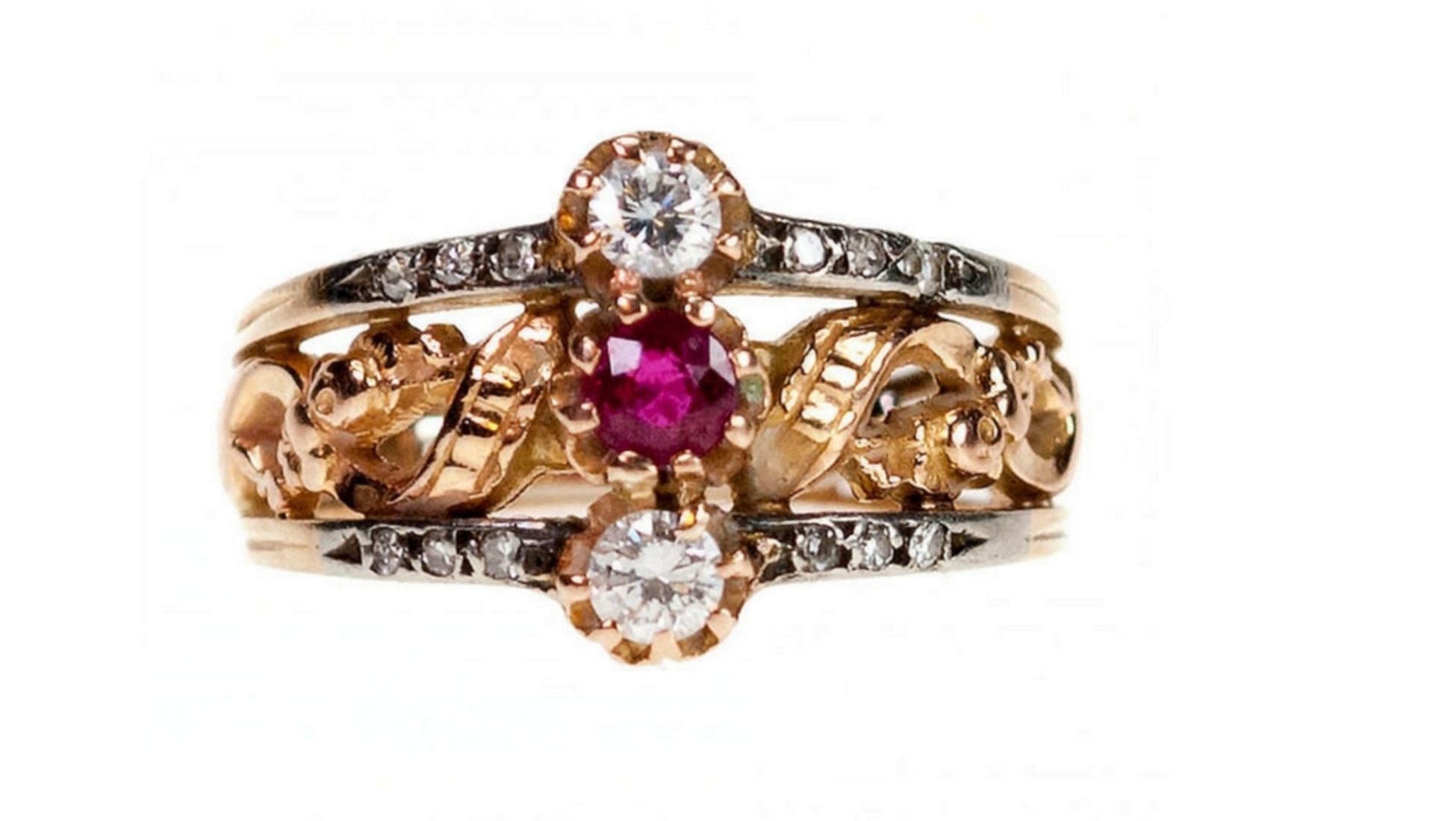 Art Deco
If you love 20s glamour and striking design, why not consider choosing an Art Deco ring? The Art Deco movement first gained popularity in the 1920s and the designs are typified by bold and geometric styles and angles, which break away from the flowing styles of the previous era. With the media reigniting the trend for 1920s glamour, Art Deco jewellery has a seen an increased revival in popularity over the last 20 years and antique engagement rings of this style are very much in vogue. The era showcased new gemstone cuts and introduced techniques which are still being used today by some of the world's best jewellery makers. Instantly recognisable for their style, the original period pieces are more desirable now than ever before.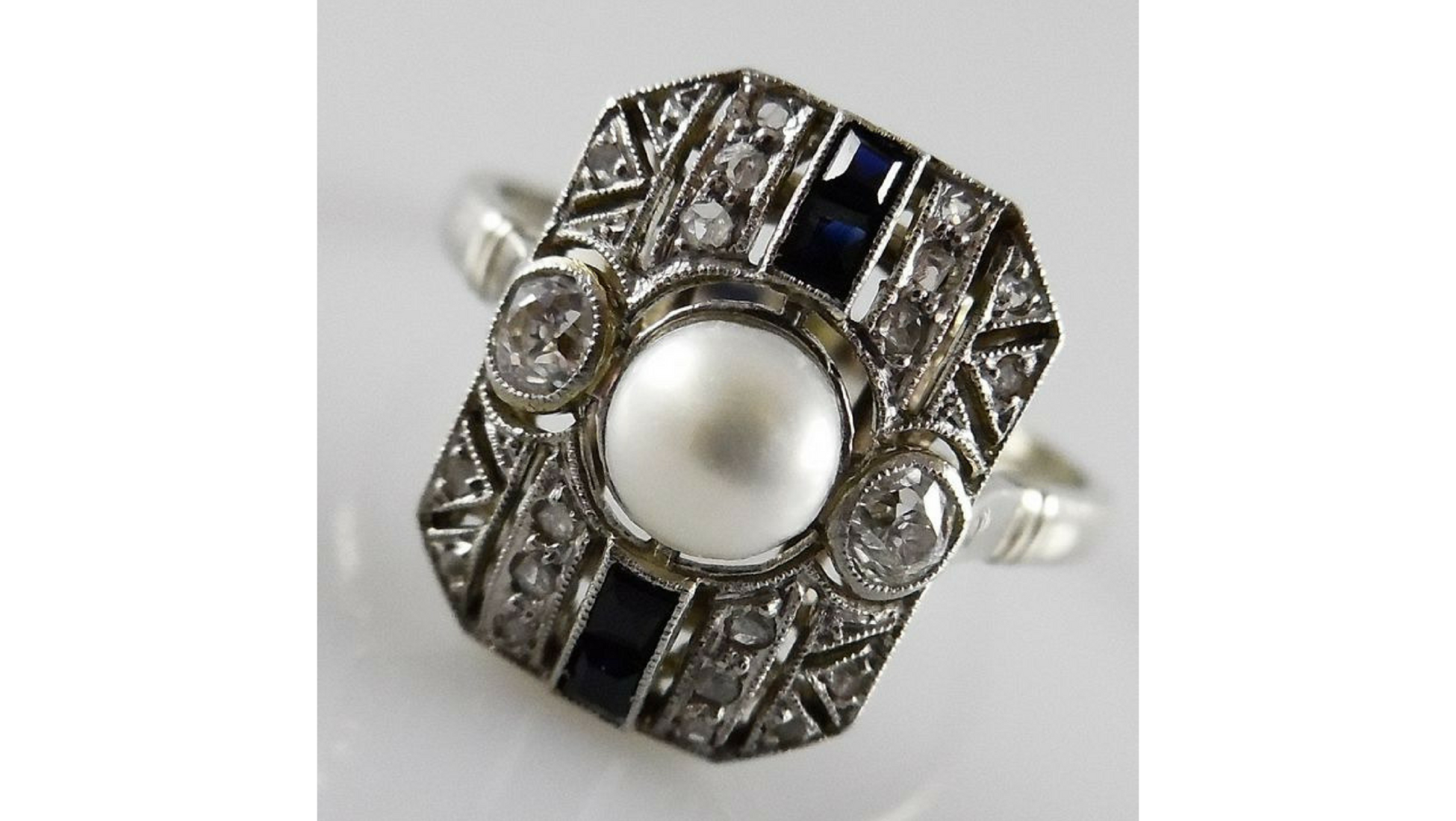 Antique Tiffany & Co
For some, when only the best will do, look no further than a vintage Tiffany & Co. The crème de la crème of diamonds, Tiffany & Co has been making engagement rings for over 150 years. Their designs are classic in style and by buying vintage you are guaranteed to get a ring that feels timeless and historic. Tiffany, along with other high end makers like Cartier and Chamuet, only used the best diamonds, so always ask about the diamond quality and if the stone is certificated, for your guarantee of quality.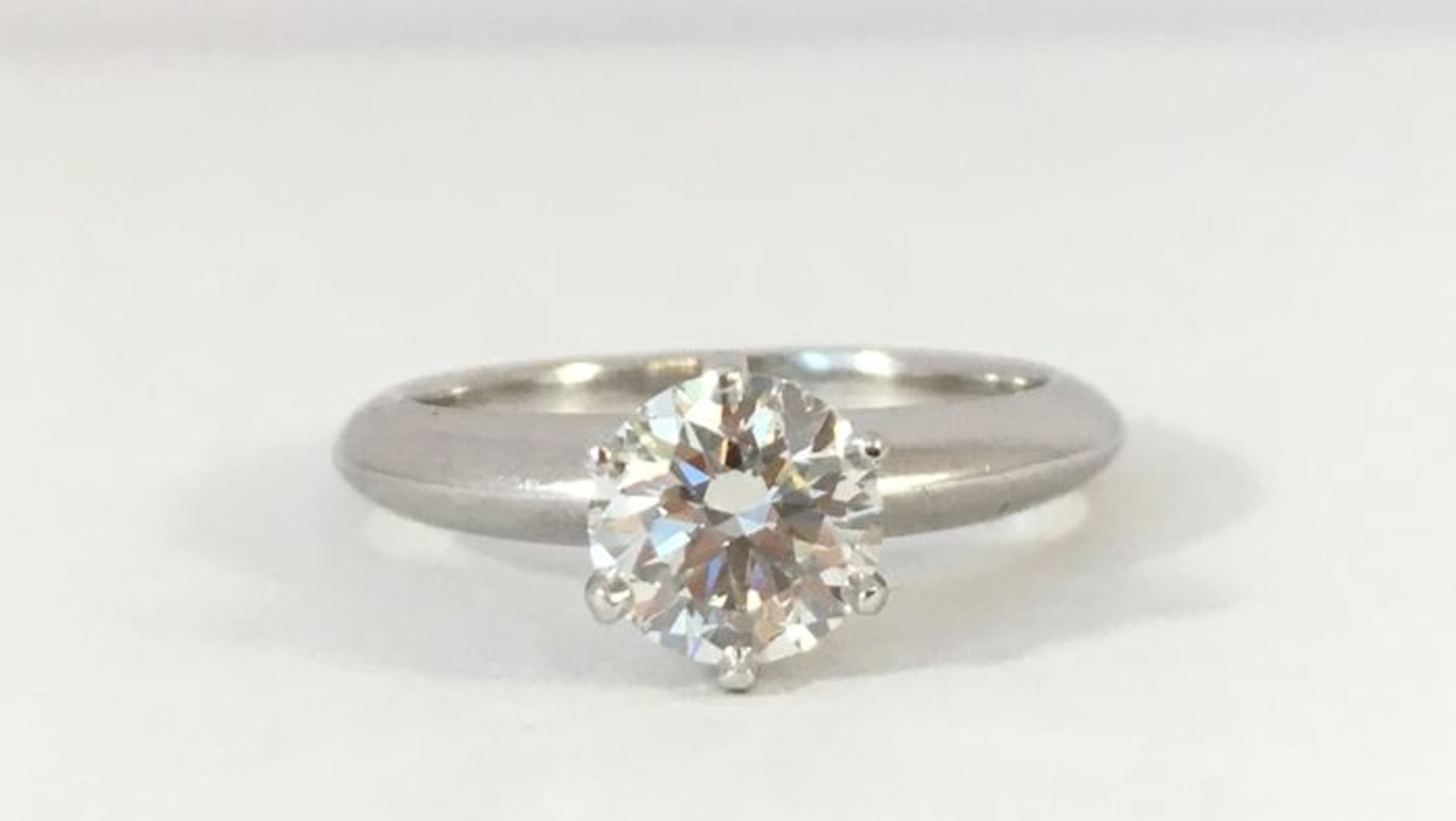 Since trends have moved away from the traditional solitaire style ring found in high-street stores, people are looking for something more out of the ordinary which sets them apart from the crowd. Vintage and antique rings are crafted by hand, have that quality feel and were built without compromise, which is why they have become very popular. If you're searching for the perfect antique engagement ring and haven't yet found 'the one', then why not discover the rings in our Antique Jewellery auctions.
Look to upgrade your existing collection? It's also easy to sell your antique jewellery at our auctions. Thousands of people sell their special objects through our auctions every week - it's quick, easy and free to register. Will your ring make another bride-to-be very happy? Become a seller and offer it up for auction.
You may also like these articles: