The modern method of expanding your art collection is via the world of online auctions. They open up a selection of art from around the world that may have previously been limited at traditional auction houses. They also allow first-time buyers the chance to easily enter the world of art collecting. As online auctions continue to grow in size and popularity, additional features are added to improve the buying experience. Our weekly Art auctions already have a number of unique features implemented to provide you with the trust of traditional auctions combined with the ease of online purchases. Keep reading to find out how and why buying a piece of art on Catawiki can be a great experience.
What Can You Find at Catawiki?
Our mission is simple: to make special objects available to everyone through online auctions. But what do we consider 'special'? Rare, unique items you can't find in your average store. With over 2,200 piece of art up for auction every week in around 40 different categories, from classic to modern, the selection is diverse. From affordable to exclusive art, it's easy to browse and find just what you're looking for. And if you ever have a question about an item in the auctions, our team of art experts and dedicated customer support team are ready to help.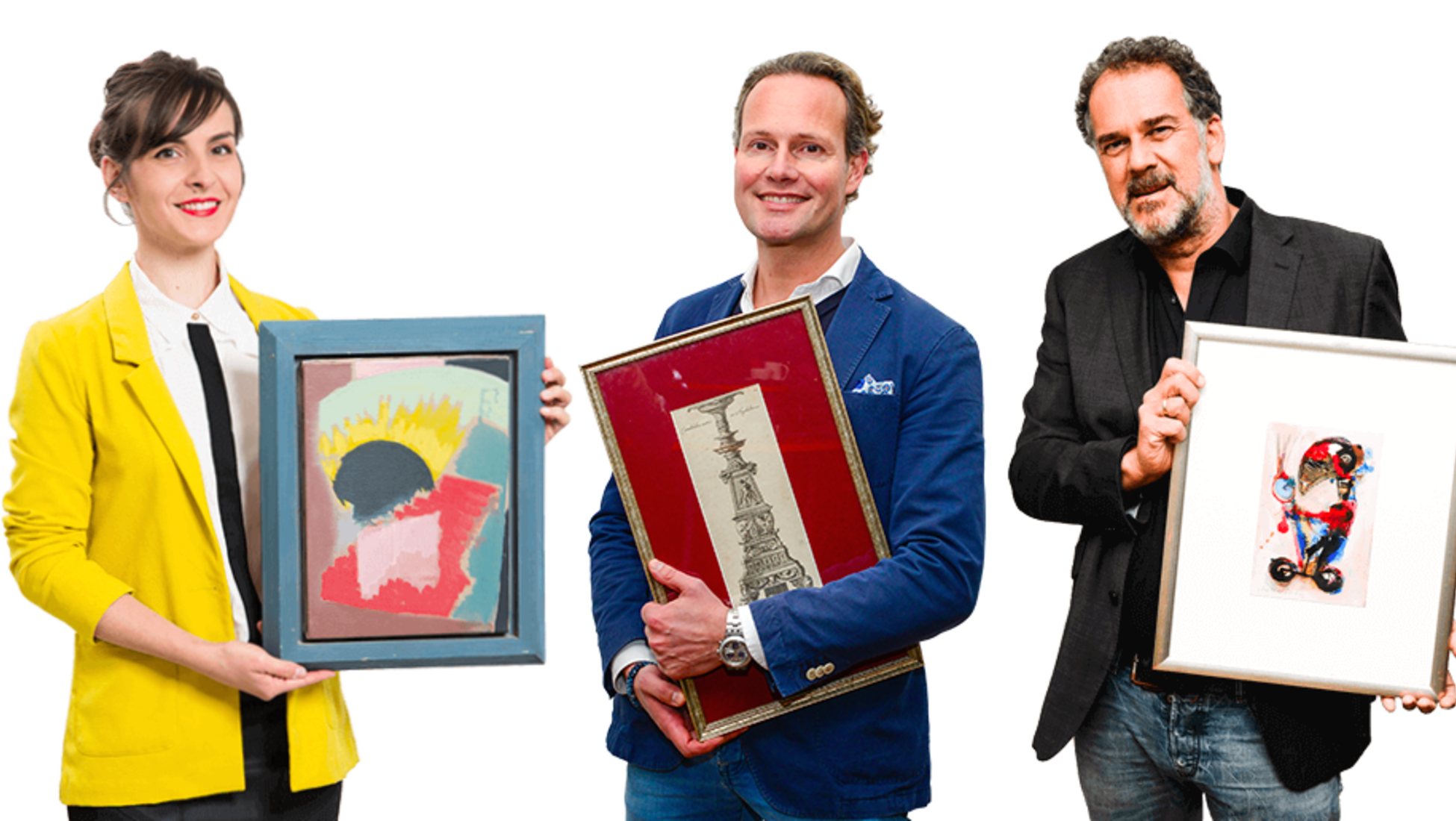 From left to right: Lisa Kok (modern art expert), Michiel Vliegenthart (classical art expert) & Albert Goldenbeld (cluster lead art)
Placing Bids
All bids start at just €1, even if the item is offered with a reserve price. There are 2 types of bids that can you can place: manual and automatic. A manual bid will immediately raise the bid to whatever amount you enter. An automatic bid will raise the bid by the next minimum increment until the amount you enter is reached. This ensures that you remain the highest bidder until your maximum is reached. In order to avoid what is sometimes referred to as 'sniping' (bidding in the last seconds of an auction in order to win), we have implemented a unique feature similar to the auctioneer's chant in a traditional auction. If a bid is placed within the last minute of auction, the auction time is extended, giving all bidders a fair chance to increase their own bids before the auction closes.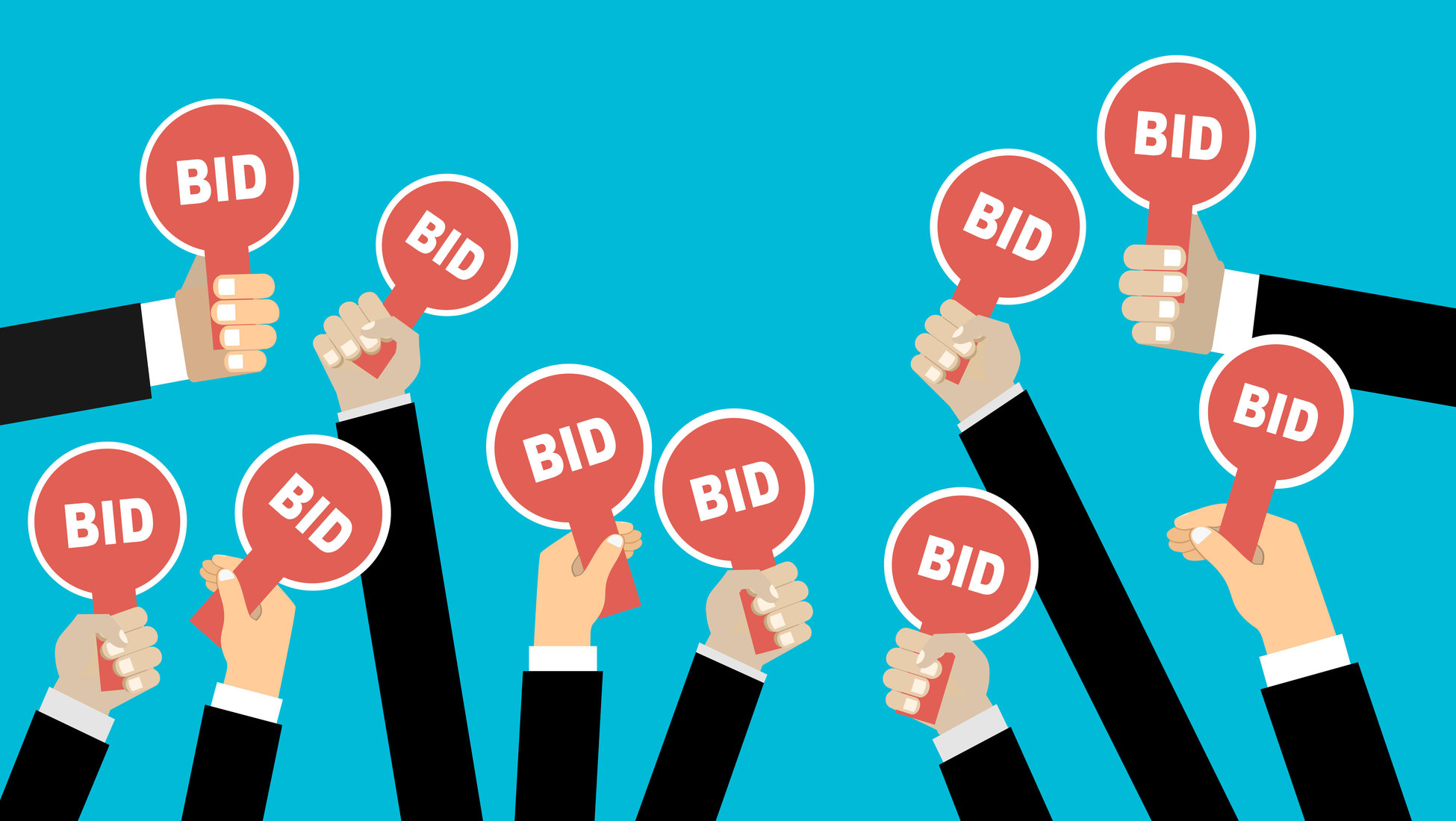 After the Auction
As long as any reserve price is met, the highest bidder when the auction closes is the winner! So what happens after you win? Catawiki has set up a unique payment method which protects both buyers and sellers. Once your payment is submitted, we ask the seller to ship your item within the next 3 business days. From the time the item is shipped, your payment is held for approximately 14 days, allowing you time to receive your item and report any issues. Transactions are usually very successful and smooth but in case there is a problem, we have a specialised Customer Support team ready to assist you.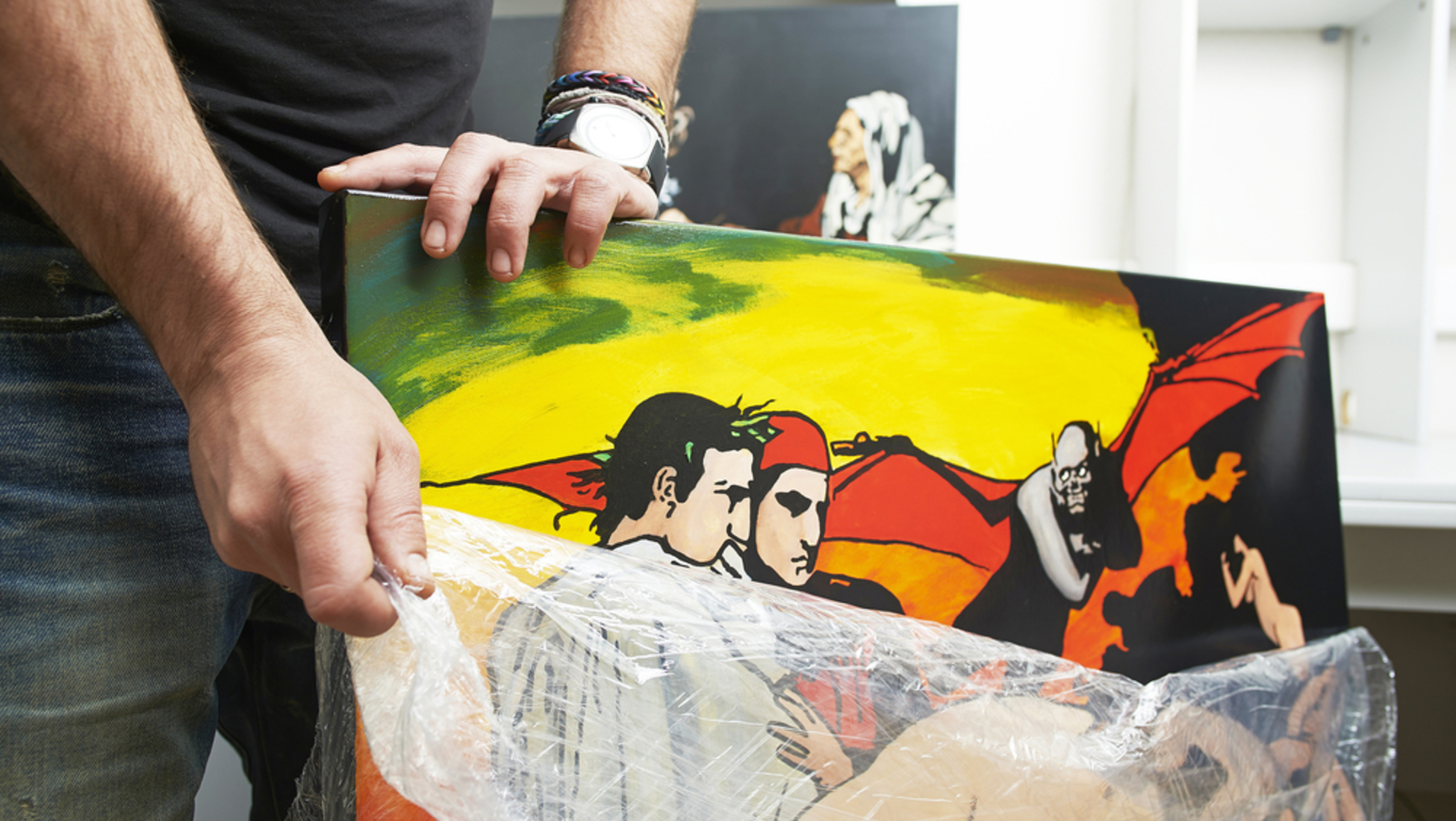 More Helpful Features
Looking for something particular? To help narrow down your search, you can select a number of specifics such as period, signature, technique, etc and only works matching your criteria will be displayed. If you're looking for something specific that isn't available this week, we offer the option to set up auction alerts. Whenever an item comes up for auction containing your chosen keyword(s), you'll receive an automated email notification.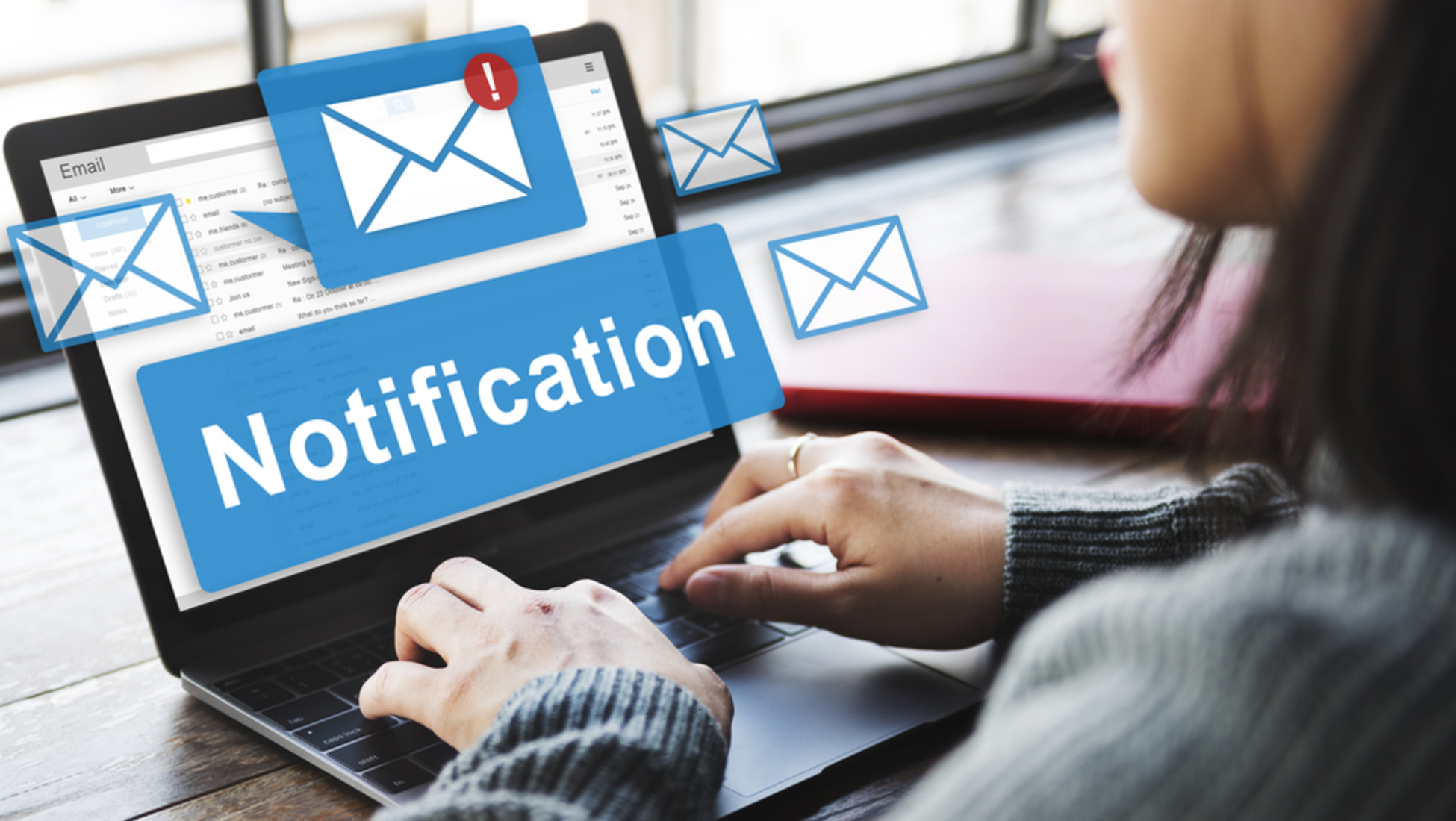 Another handy feature is the free Catawiki app available for Android and iOS allowing you to browse the auctions at home or on the go and never miss the chance to win an auction.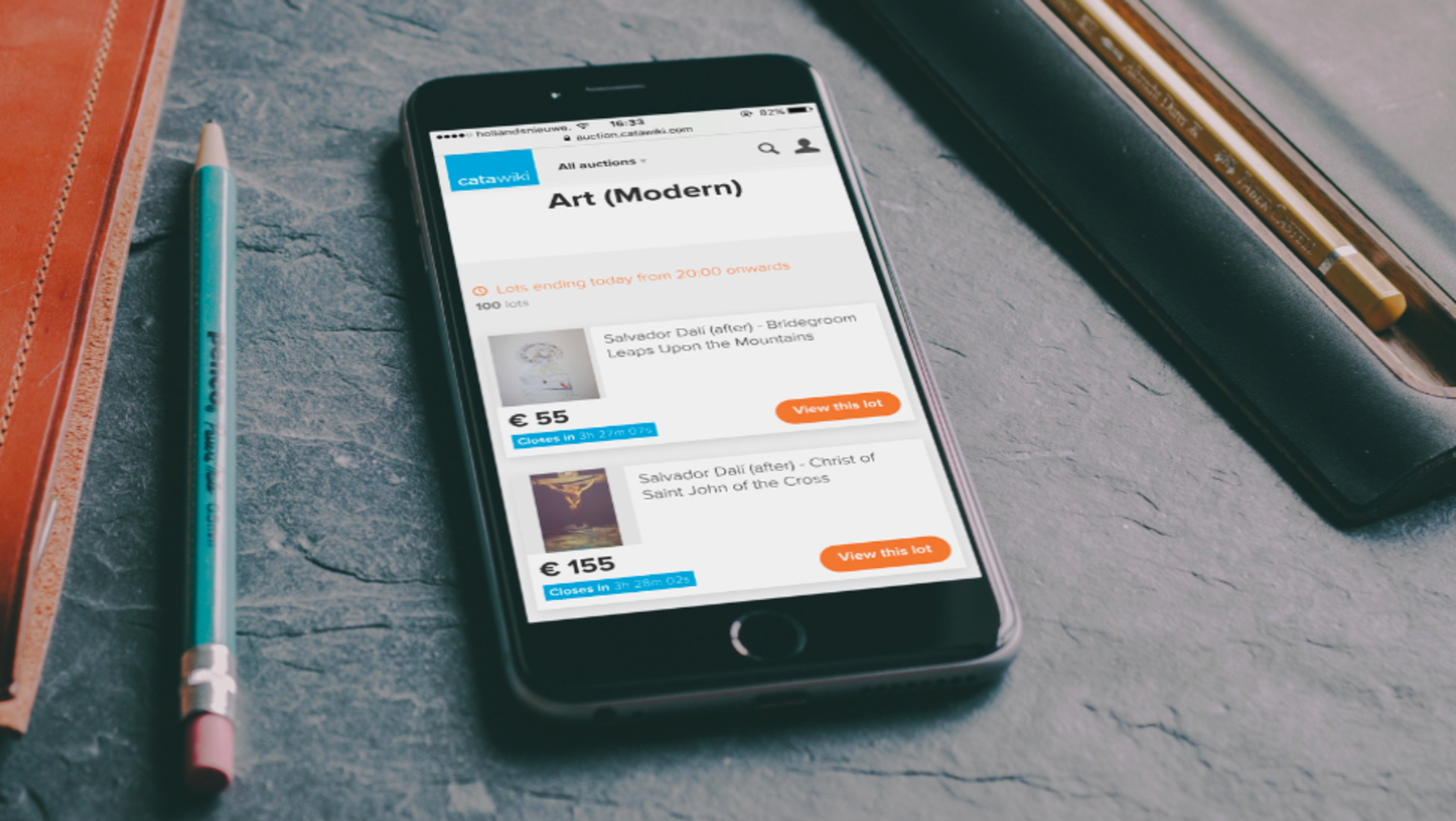 The selection is diverse and the bidding process straightforward and secure, making Catawiki a unique, trustworthy and exciting place to purchase art. To explore and experience the thrill of being the winning bidder for yourself, register for free here to get started. Or if you're ready to sell a piece of art online, register here to become a seller and start offering up your works for auction today.