Written by Beulah Devaney and Tom Flanagan | Updated 27th May 2022

Art Nouveau is one of the most intriguing art movements to emerge from the early 20th-century. It's a style that spans interiors, decorative objects and even architecture. Swirling contours, blossoming floral motifs and muted palettes make building an art nouveau collection an exciting, challenging experience. Here to explain what art nouveau is as well as offer some advice, reassurance and useful tips, are Experts in Art Nouveau Marleen Deiters and Michel Karis, alongside Marjolein van der Slikke from DECONAMIC.
What is art nouveau?

"The term 'art nouveau' literally translates to 'new art' from French", explains Marleen Deiters, Expert in Art Nouveau. "It was coined by Belgian publication L'Art Moderne—and was also the term renowned Franco-German art dealer S.Bing gave to his gallery—and flourished in the period between 1890-1914. It was inspired by the British Arts and Crafts movement, focusing predominantly on organic shapes and natural motifs' and incorporating flowing shapes and curves, as well as its characteristic 'whiplash' motifs"; an ornamental S curve and sinuous line. It influenced art, architecture, interior design, decorative art, jewellery and more at the time".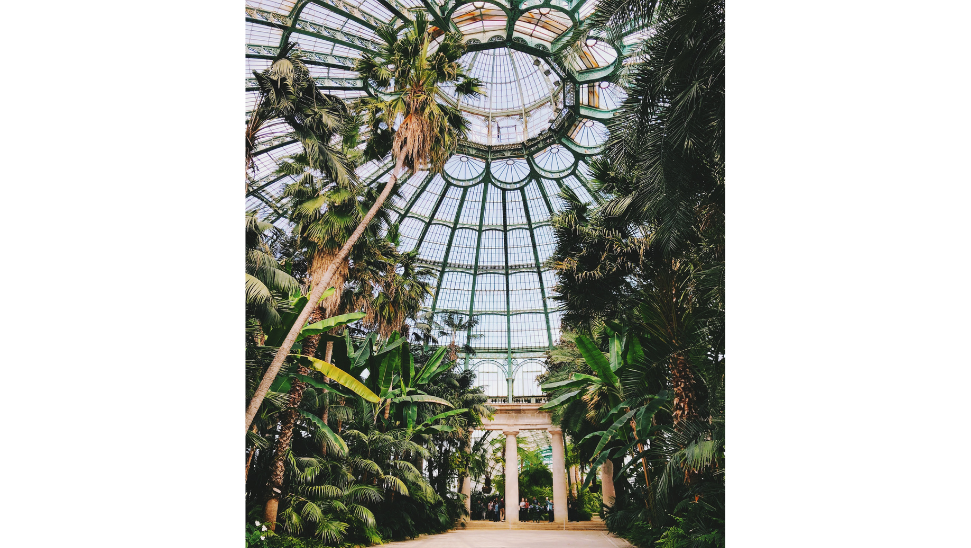 Look for arches and curving lines in art nouveau architecture
Any piece or building that is considered an art nouveau design likely features asymmetry, curvatures, stained glass, natural (think leaves, flowers) and Japanese motifs. Architectural examples include designs by Catalan architect Antoni Gaudí, whose death inspired the anniversary of World Art Nouveau Day on June 10th.
"The emergence of the Art Nouveau movement was a spectacular 'big bang' among artistic and commercial circles", says Expert in Antiques Michel Karis. "Talented artists and designers from all over Europe were working closely together with skilled craftsmen and they used valuable materials to create beautiful objects. Works of art created from the art nouveau period still harbour strong appeal with an incredibly broad audience to this day".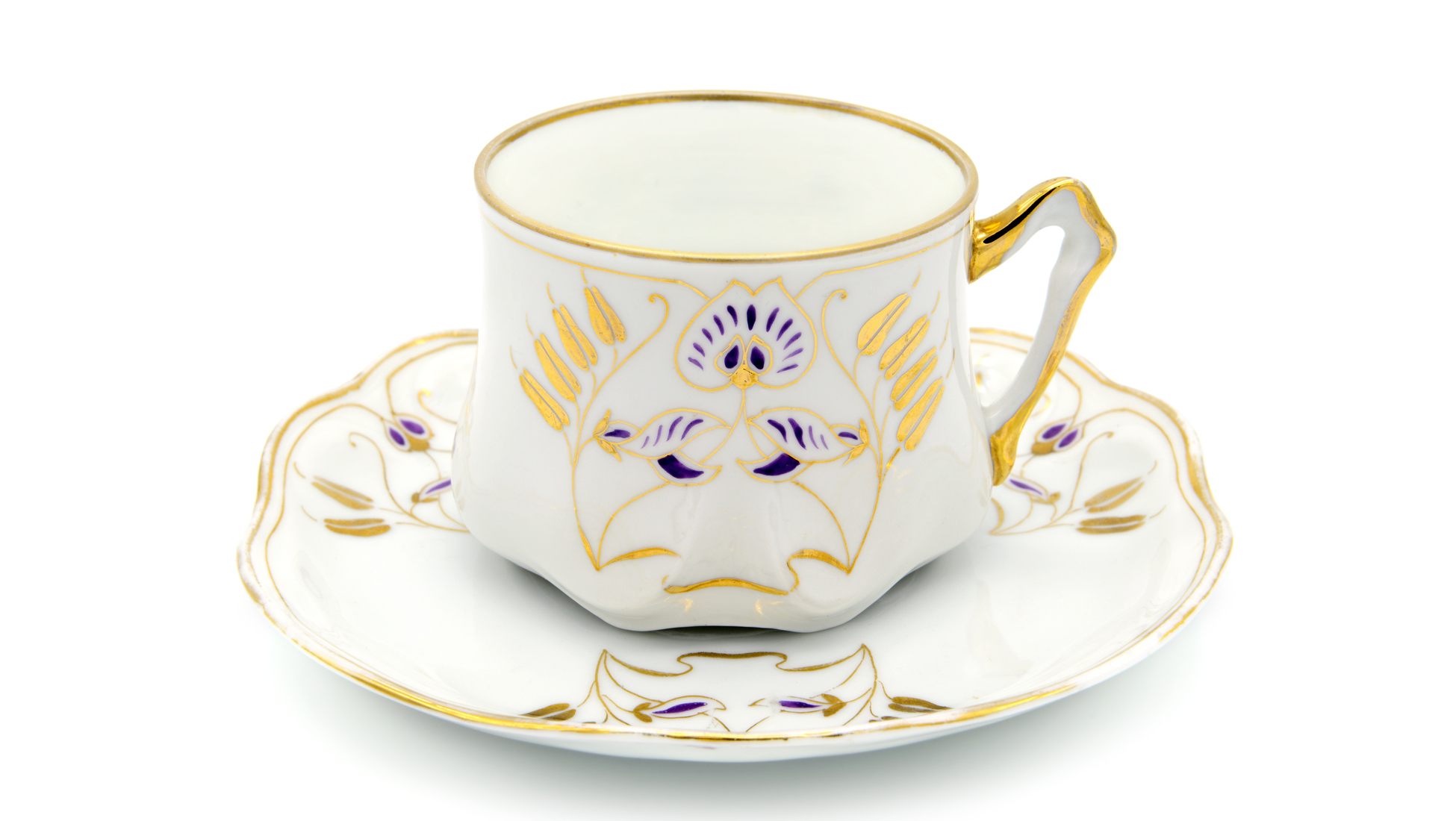 An Art Nouveau coffee cup, featuring the familiar flowing lines, floral motifs and regal palette.
What's the difference between art nouveau and art deco?
While the Art Nouveau movement came into being a few decades before the Art Deco movement, the two are still often confused with one another. "After art nouveau, we saw the emergence of art deco which focuses more on sleek and symmetrical design around 1925 in Paris. Furniture wise, art deco often stands out for its boldness whereas art nouveau does for its mutedness. Dark, lacquered woods, ornate details and the use of gold or ivory were prominent in art deco pieces that exuded luxury and extravagance. While art nouveau uses ornate details and natural materials too, it's more flowy and asymmetrical in its design, versus art deco's lavish geometric aesthetic.
What should every collector of art nouveau be aware of in the market today?
Beginning any sort of collection can be confronting when you're still learning about a style. The first point of call is to ask yourself why you're collecting, says Marleen.


"There are different types of collectors and different types of collections. You could start to collect a certain style of art nouveau or you could start your collection based on a type of artist who sparked your interest or caught your eye", explains Marleen. "Art nouveau is on the rise when it comes to modern interiors. Meaning it could be a great eye-catcher in your home, but also act as an valuable piece for your collection".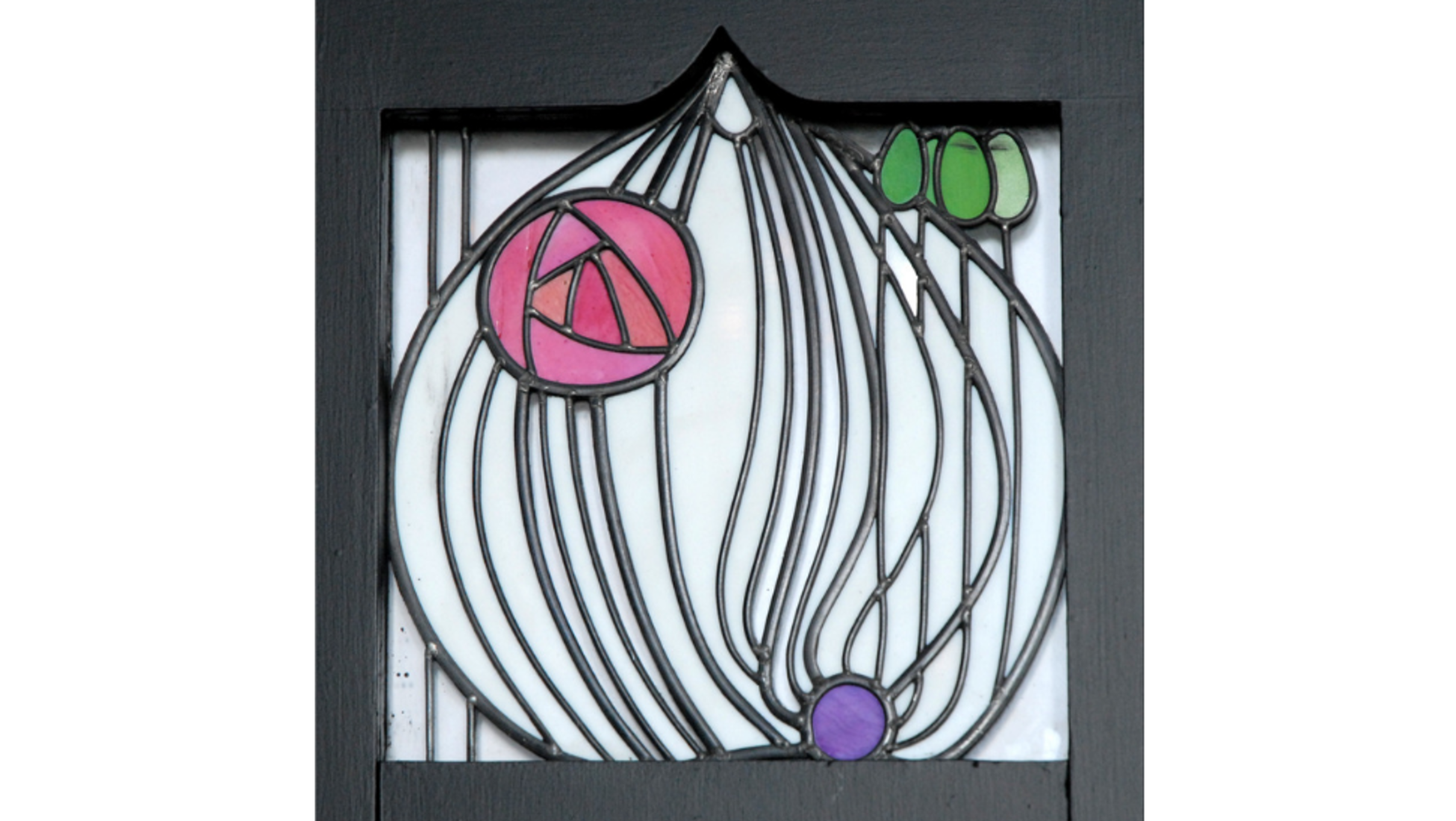 Window for the House of an Art Lover, by Margaret Macdonald Mackintosh (1901)
"Collectors who are willing to invest can opt for objects that are rare and hard to find which are often distinguished by highly skilled craftsmanship, the use of high-value materials, as well as extraordinary design. Alternatively the avid collector could go for classic and truly iconic statements, so think pieces by celebrated designers,which would appeal to an international audience".
One important thing to note for beginner collectors is that with any art nouveau object, traces of wear can be a good thing. "For the more accessible items which may not come with that much provenance, it's very important to have at least some traces of use of the object itself to ensure it's not a newly produced piece", says Michel.
What are some accessible and classic art nouveau pieces to begin with?

With so much choice out there, Marleen says that inspiration is the first point of call."If you're a young or budding collector looking to get a true sense of art nouveau in all its glory, visit your local art museums or if you're in Europe, a number of art nouveau-specialised galleries".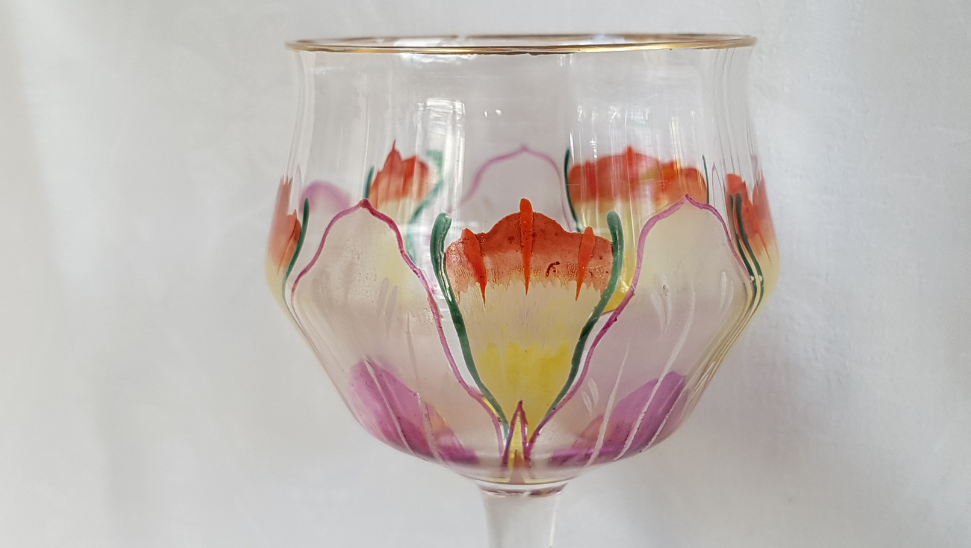 Meyr's Neffe Jugenstil wine glass

In terms of what objects to begin with though, things tend to get a little more subjective. "We'd recommend for collectors who are just tapping into the world of art nouveau to either go for smaller collectables such as animal motif objects, smaller silver & metalware pieces, works on paper or ceramics & glass pieces. Additionally decorative pieces which are more accessible such as lamps, clocks and objets de vitrine can be a great place to start your collection, while enriching your home surroundings and decor".

Art nouveau on trend


Many art nouveau pieces in good condition have tremendous value, simply due to supply. "Art nouveau style was only popular for a short period of time when it first began", explains Marjolein van der Slikke. "Consequently many items were lost in the last century meaning truly exceptional objects are in scarce supply".
Michel seconds this. "As art nouveau was comparatively recent, many pieces are still in the hands of private families and estates. Unlike many design and art forms, however, the ability to collect art nouveau objects is not greatly impacted by your geographical location. In general the trendiest pieces tend to be by big names, yet within the Art Nouveau movement there are some local sub-movements like the Wiener Secession and the Glasgow School which are always in great demand. The benefit to new collectors is that many pieces from these 'sub-movements' are still available locally".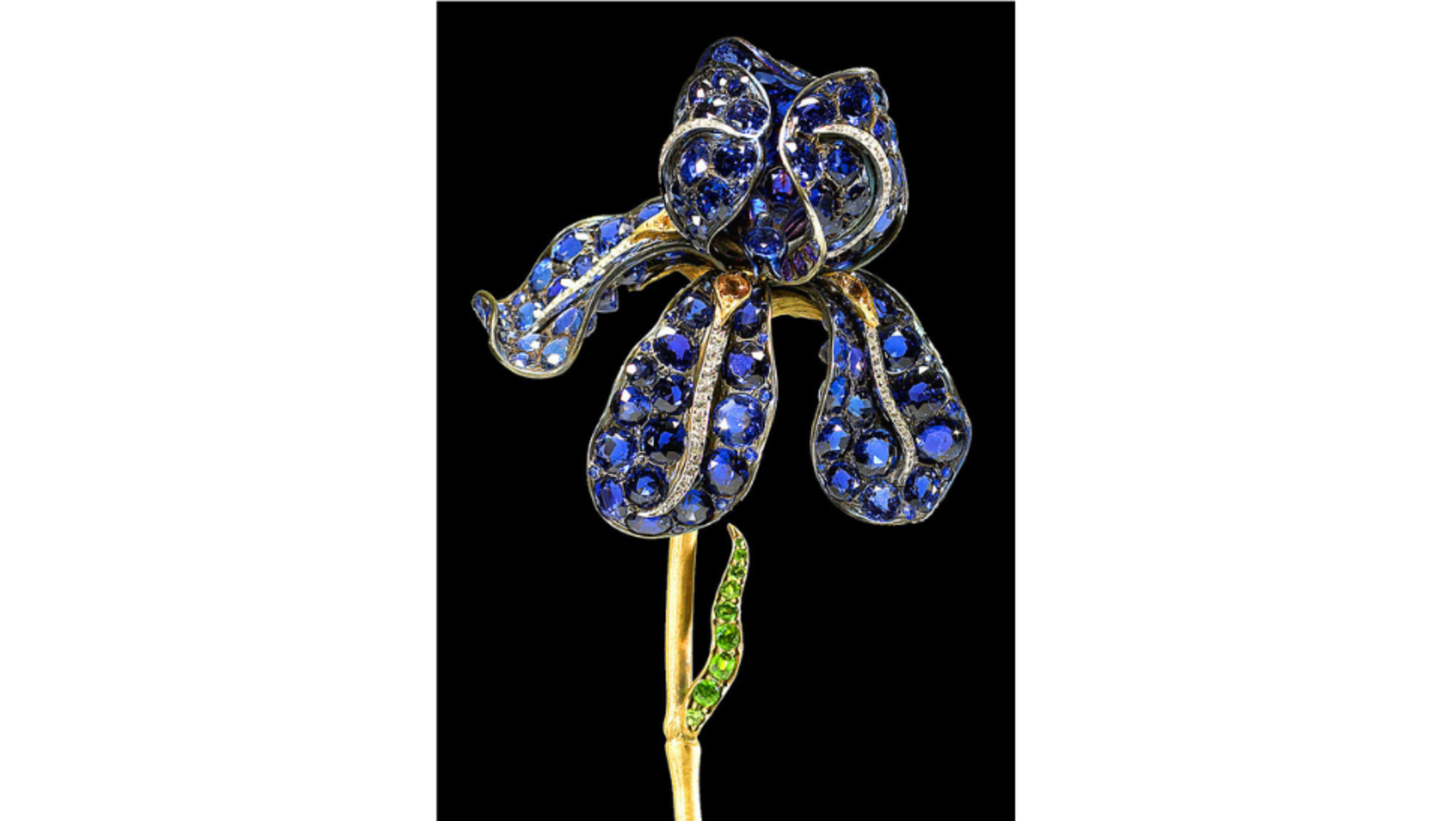 Corsage ornament by Louis Tiffany (1900)
When it comes to trends, anything that has museum-worthy appeal is sought-after, says Marleen. "Take a jarinière / table piece designed by Wolfers Frères in the 1900s. It's a museum piece also featured in the collection of the DIVA museum in Antwerp and the art nouveau style is significantly visible; with the floral decorations, birds and whiplash curves. Or consider anything with an iconic name to it, like an Emile Gallé vase or Alphonse Mucha lithograph. There's recently been an exhibition of Alphonse Mucha in the Municipal museum in The Hague and we often see pieces which are being exhibited in museums as likely to be popular".
As collectors become more adventurous and more inclined to integrate their objects into their home, Marjolein says there's a renewed interest in pieces that can warm up a space. "We've seen a lot of interest in bronze sculptures, candelabra and art nouveau bronze lamps. In the past, collectors were more focused on silver and pewter items but now we see more interest in bronze items as clients prefer the warm colours and patinas".
How to incorporate art nouveau into your home
"An eclectic interior is popular at the moment", Marleen points out. "Contemporary interior trends show an abundant mix of themes and time periods, but combining art nouveau and art deco pieces works seamlessly when it comes to modern interiors".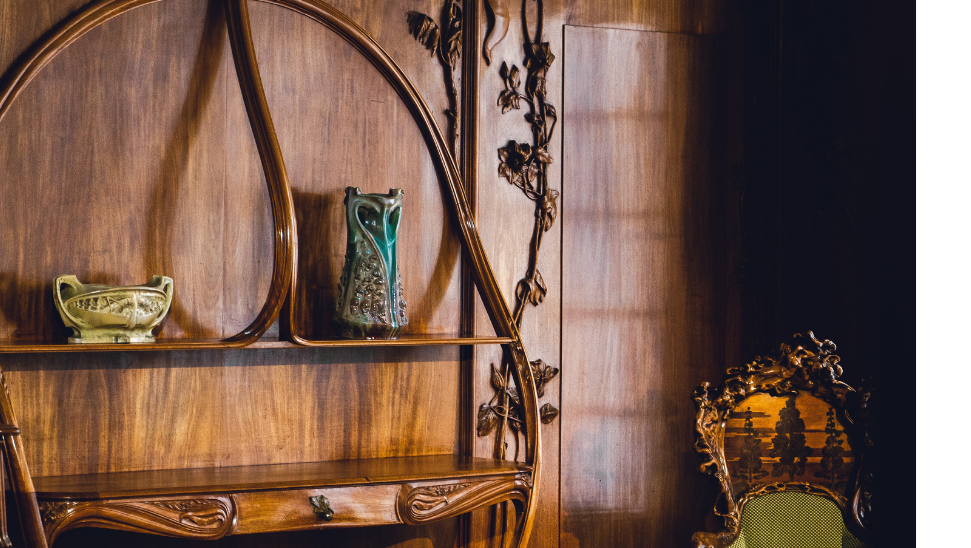 Try animal-shaped vases or floral designed dressers for a suitably art nouveau interior touch
"A classic table from Gallé for example could combine as a counterpoint to any modern aesthetic, juxtaposing different time periods beautifully. Try and think of adding smaller, decorative items as little eyecatchers throughout your decor such as a Lötz vase. And don't forget about your walls which can be elevated with lithographs or artworks, like a watercolour from 1918 by A. Crommen.
____________________

Celebrate World Art Nouveau Day and start collecting with our weekly Art Nouveau auctions. Or register as a seller.
Discover more Art Nouveau & Art Deco | Interiors & Decorations
You might also like:
Explore art nouveau around the world
How art nouveau inspires Marleen Deiters
10 beautiful Art Nouveau buildings to check out