Written by Beulah | 11th October 2019
Whether you're drawn to classic French design, looking to display your quirky side, lusting after the Downton Abbey life or dreaming of a Mediterranean-inspired villa, our experts are here to tell you which interior design trends they predict will be big news in 2020.
Boho Chic
As millennials and gen Z enter the market as homeowners, we will begin to see this generation's nomadic, experience-focused lifestyles reflected in their interior design choices. Boho Chic is a fun way to combine styles, objects and furniture inherited from parents, picked up on travels or nostalgic pieces of pop culture you've held onto.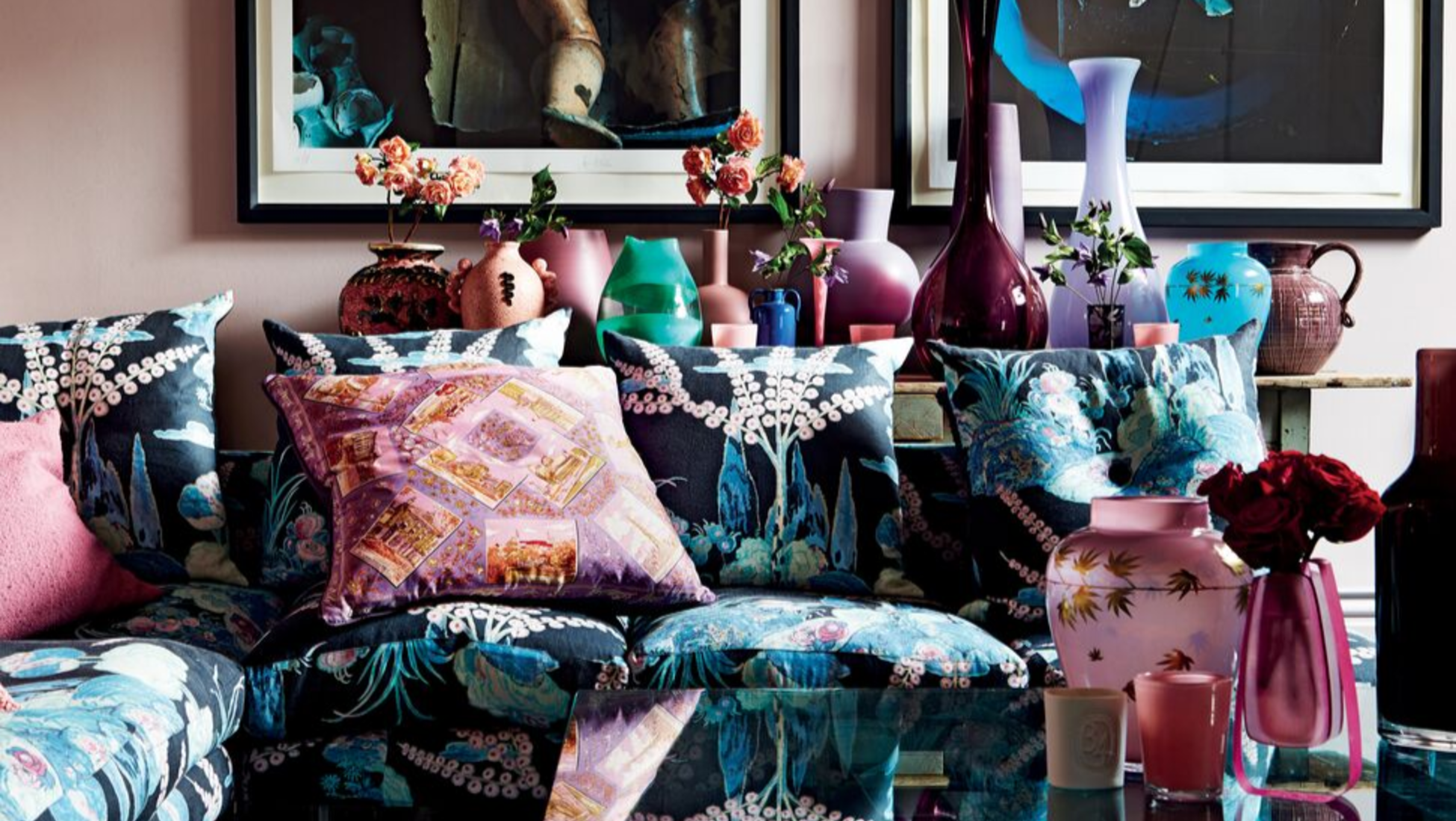 Boho Chic

Nicole Schraven explains what this style means to her: "Boho Chic inspires me to use contrasts, putting things together without sticking to a certain period like Art Deco, or to a certain designer like Kjaerholm. I feel like stepping out of the comfort zone and let a space grow organically with eclectic colour palettes and patterns."
"I love an eclectic mix of furniture styles that give a room a fun and free-spirited vibe," says Nicole. "When I picture this style, I think of a Turkish kilim rug, a vintage cocktail table surrounded by a Louis XV style armchair upholstered in orange velvet, Italian footstools from the 1930s, a Hans Wegner lounge chair, and a bamboo side table completed with a lithograph by Andy Warhol."
French Elegance
If Boho Chic is about throwing out the rulebook, French Elegance taps into our nostalgia for classical design. S/S 2020 fashion week saw designers like Balenciaga, Burberry, Alexander McQueen and Celine par Hedi Slimane showcasing 20th-century Chanel silhouettes, combined with bourgeois fripperies and fabrics. This is a trend that will soon be reflected in our homes, as well.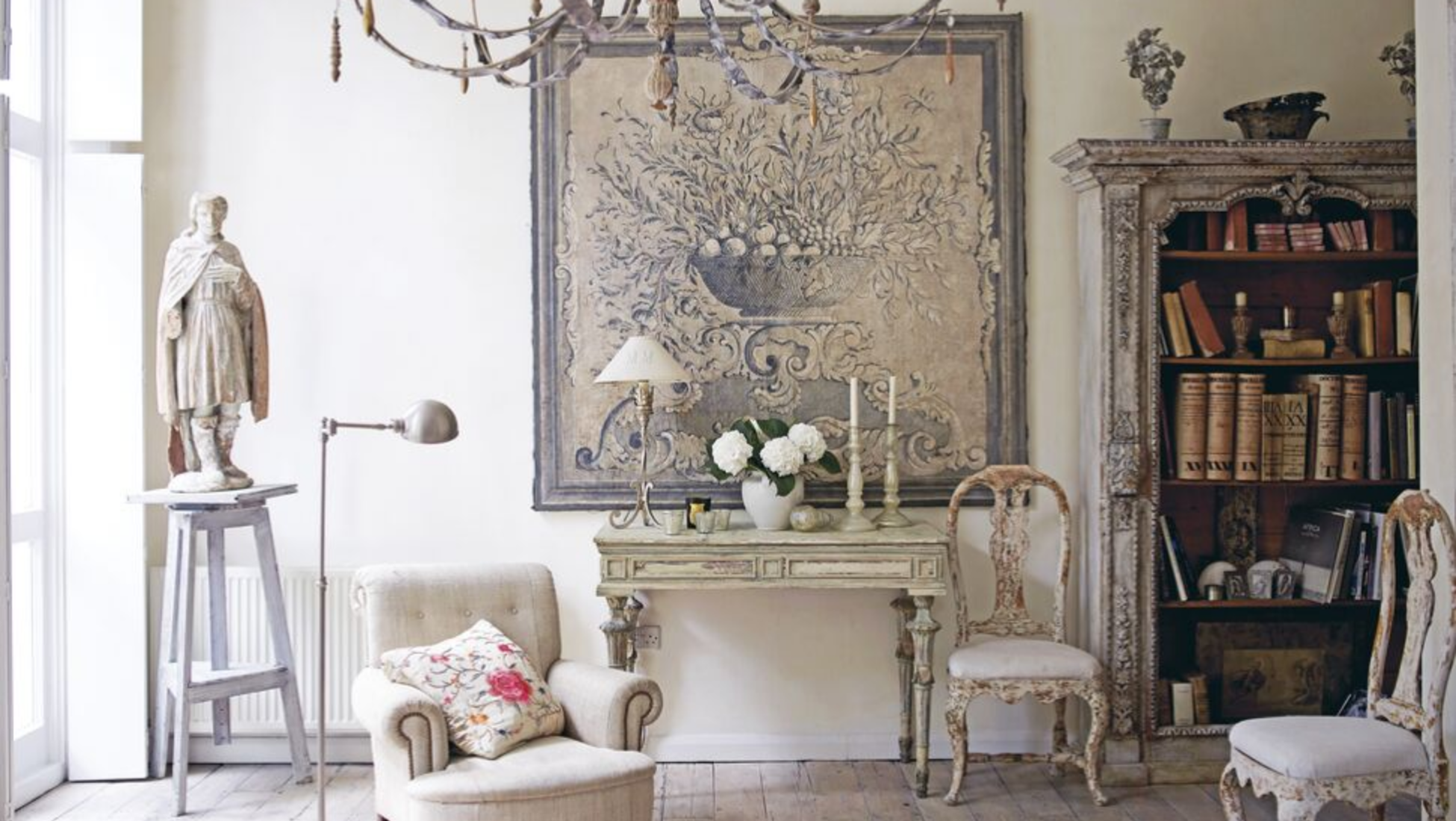 French Elegance
One of our Interiors experts, Annick van Itallie, describes the trend as; "balancing the elegance of historical styles. When I think of French Elegance I picture Versailles-inspired opulence – a Louis XIV style wall mirror, hanging beside an ornate Aubusson tapestry, a gilded wooden and marble Rococo console and a silk rug."
It's a truly sumptuous image and French Elegance doesn't shy away from the ornate, but there's more to this style than nostalgia for Sofia Coppola-esque Marie Antoinette interiors. It's also about appreciating the classic lines and palette of a style that has captured the world's imagination for centuries.
English Country House
Trends may come and go but our obsession with TV shows like Downton Abbey and The Crown will continue well into 2020. There's something about the refined elegance of an English Country House that speaks to the land-loving aristocrat in all of us. Picture yourself reclining on an ear-winged Chesterfield sofa, in front of a crackling log fire and with a glass of finely aged sherry or whisky in hand.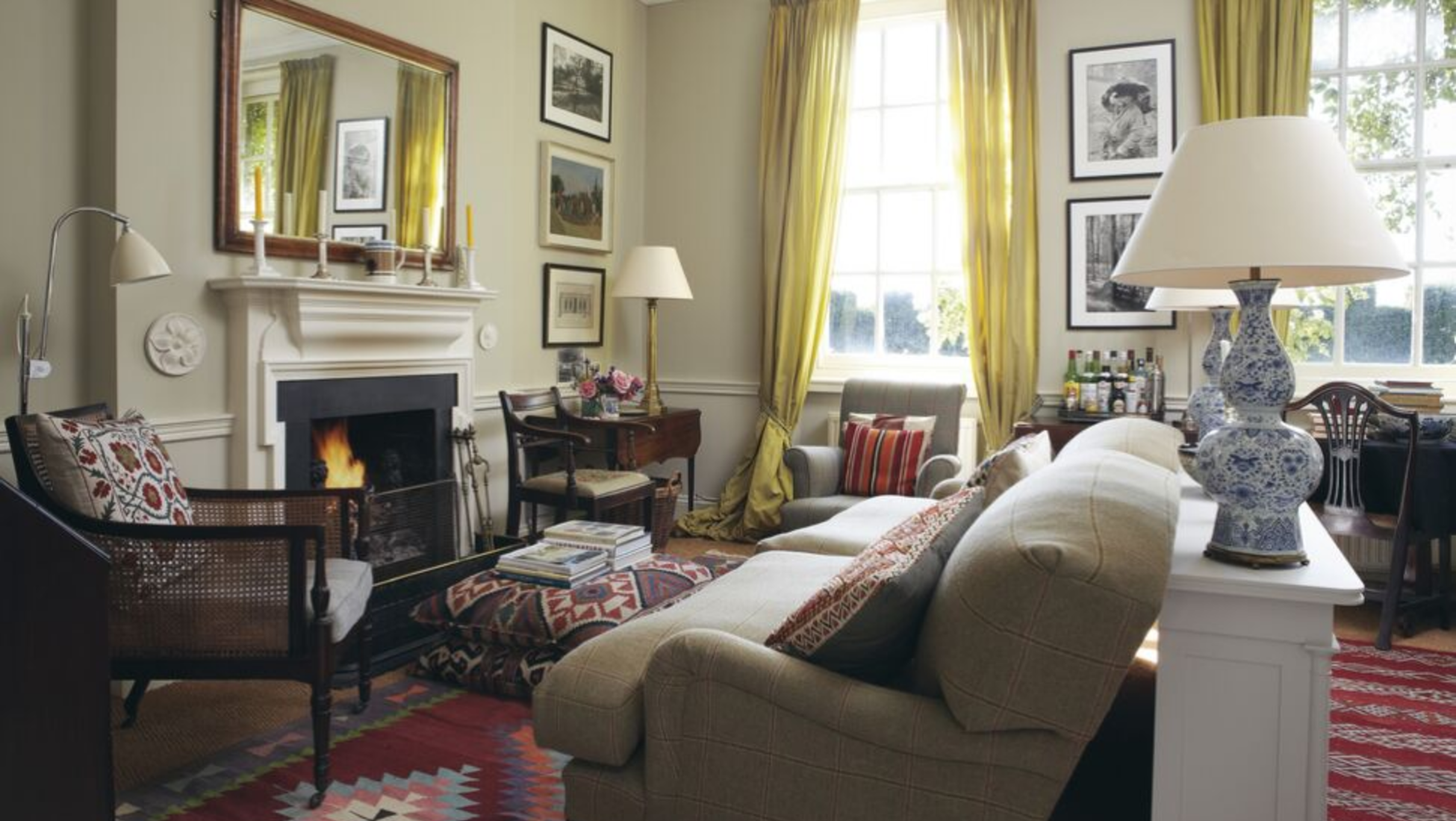 English Country House

Annick expands: "For me, this trend is a wonderful opportunity to recreate the library of a classic English country house. It's all about creating a cosy environment to gather with friends and play a game of snooker or bridge."
This is truly a trend for the collectors among us. Nostalgia is a powerful force and collecting antique curiosities continues to be a popular pastime. With English Country House, you have the perfect setting to display your latest acquisition – be it a Victorian chess set or a Canterbury lectern – bathed in soft lighting and ready to be admired.
Comme à la Brocante
From Parisian apartments and English country houses, to the joys of discovering something unexpected in a familiar place. "Comme à la Brocante is a style that can bring you a renewed appreciation for antiques," interiors expert Francisco Alvarez explains. "It's where classic early 20th-century furniture and decoration pieces can mix in a traditional but also contemporary vision."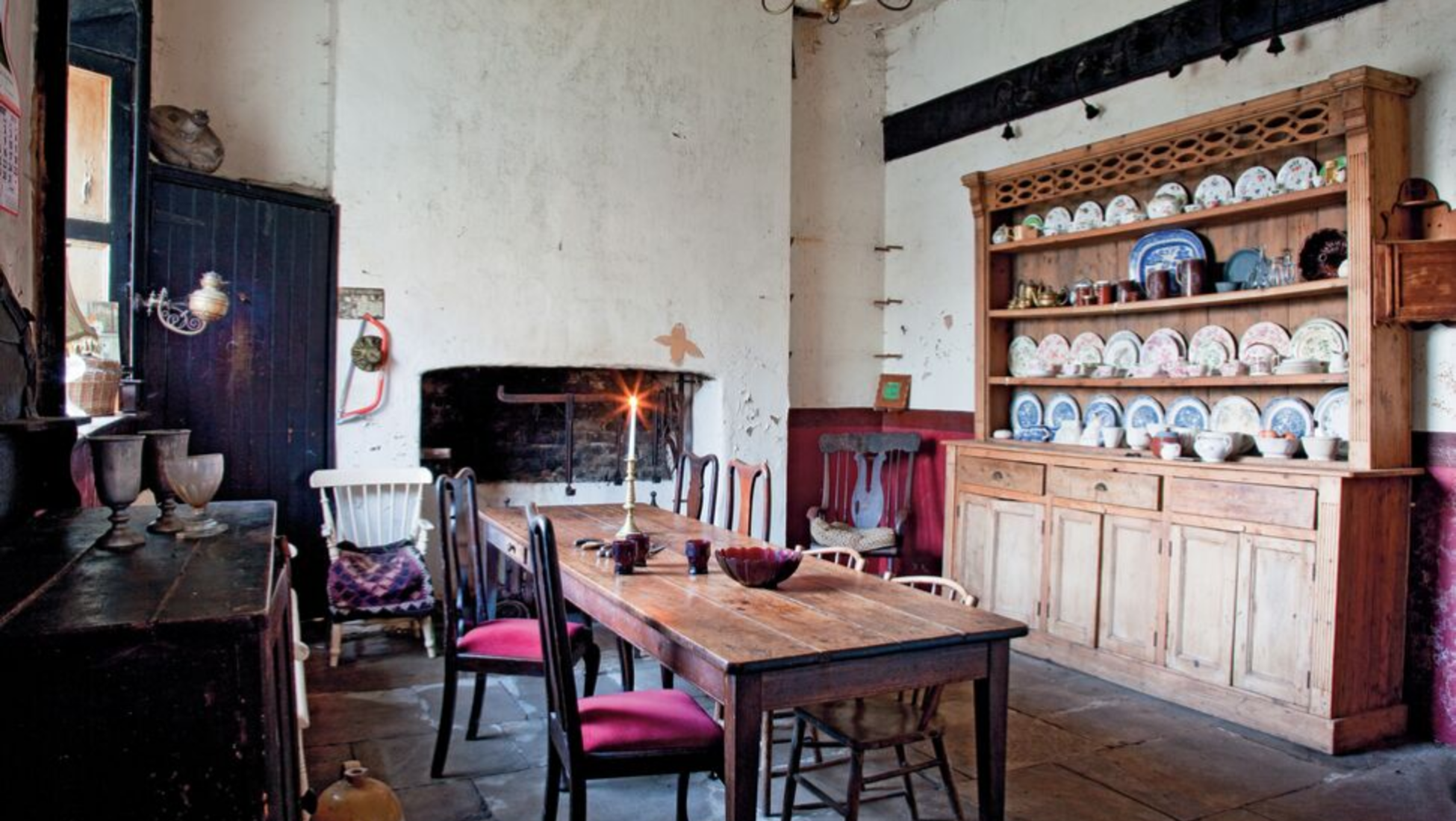 Comme à la Brocante

First and foremost: this is a design trend concerned with the unique stories of everyday objects. "The overall feeling of a Comme à la Brocante room is as if the visitor were to take a walk through a flea market, or into a little Antique shop searching for curious finds. A room in which you can find and old rocking chair, a late 19th-century cabinet or a nice hand-carved wooden box."
With pale tones and natural materials, Comme à la Brocante is an extension of the recent shabby chic trend, but with a slightly more playful outlook. "This is about having fun with antiques and repurposing them in an unusual way," Francisco says. "Like a rustic bookcase where a corbel or a doll's head can become a book end, a vintage trunk doubles as a side table and a big table with a lovely patina is home to statement bronze candlesticks."
Mediterranean House
Pantone recently announced that their colour of the year for 2020 will be "inspired by the sea", and while speculation over the exact shade runs riot, we're taking a moment to appreciate the warm blues and sun-bleached stone of the Mediterranean House trend. Francisco takes us through the highlights:
"A Mediterranean home belongs to an inspiring and optimistic interior opened and influenced by nature and light," he explains. "It's about evoking the atmosphere of a shaded villa patio, protected from the sun yet still bathed in light. It's a space to enjoy an alfresco meal with friends at a long wooden table, dressed with white table linen and ceramic dinner service."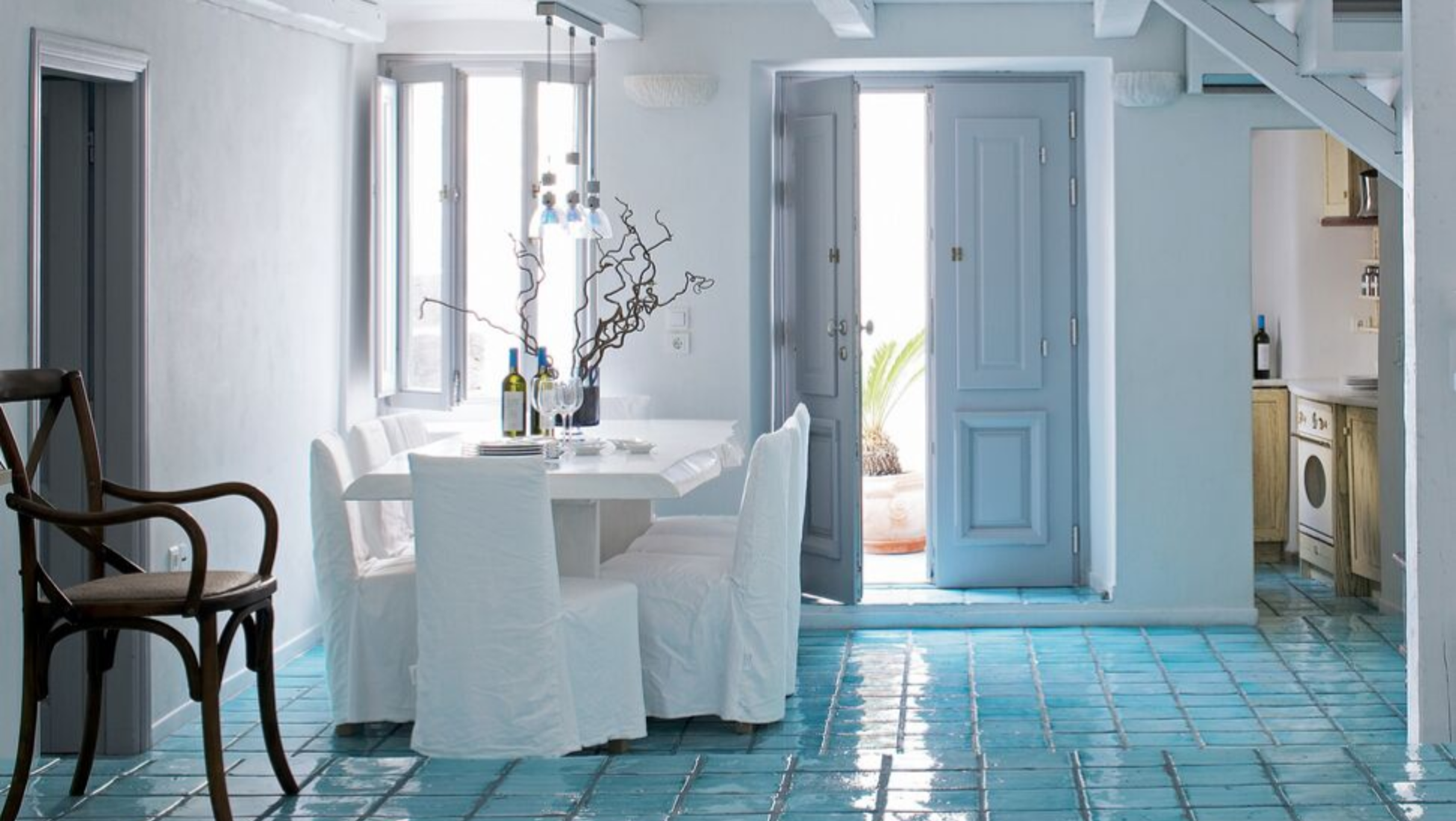 Mediterranean House

"Or it's relaxing on a vintage wicker chair in an Italian garden, listening to the sounds of the waves. It is a sea view terrace in a bright house, where colourful Moorish fabric lives alongside some Versace cushions, a Spanish terracotta pottery collection and a deep couch, with a big iron table in front of a marble fireplace."
____________________
Check out our latest Interiors & Decorations auctions for some inspiration, or register as a seller in these categories with Catawiki.
Discover more Interiors & Decorations
You might also like:
How to use antiques to take your garden to the next level
The street artists to watch out for in 2020