Written by Beulah | 24th July 2019

Flowers and foliage are stunning but labour intensive. If you're looking to quickly revitalise an all-too-familiar garden; carefully chosen ornaments, statues and even antiques will give you the best results. Featuring classical Chinese landscaping, whimsical wonderlands and idyllic Italian vistas.
"Whether your garden is large or small, with carefully placed ornaments, garden seats or sculptures you can create an outdoor room with exciting views and quiet corners." — Dési van Rhee, our antiques expert.
Classical Chinese
The essence of classical Chinese garden design is using artificial landscapes to mimic natural scenery. Strategically placed pavilions, ponds, zigzagging galleries, flowing paths and low walls create the sensation of walking through a verdant tableau. Each part of the garden tells a story, and the gardener can showcase their own unique taste at every turn.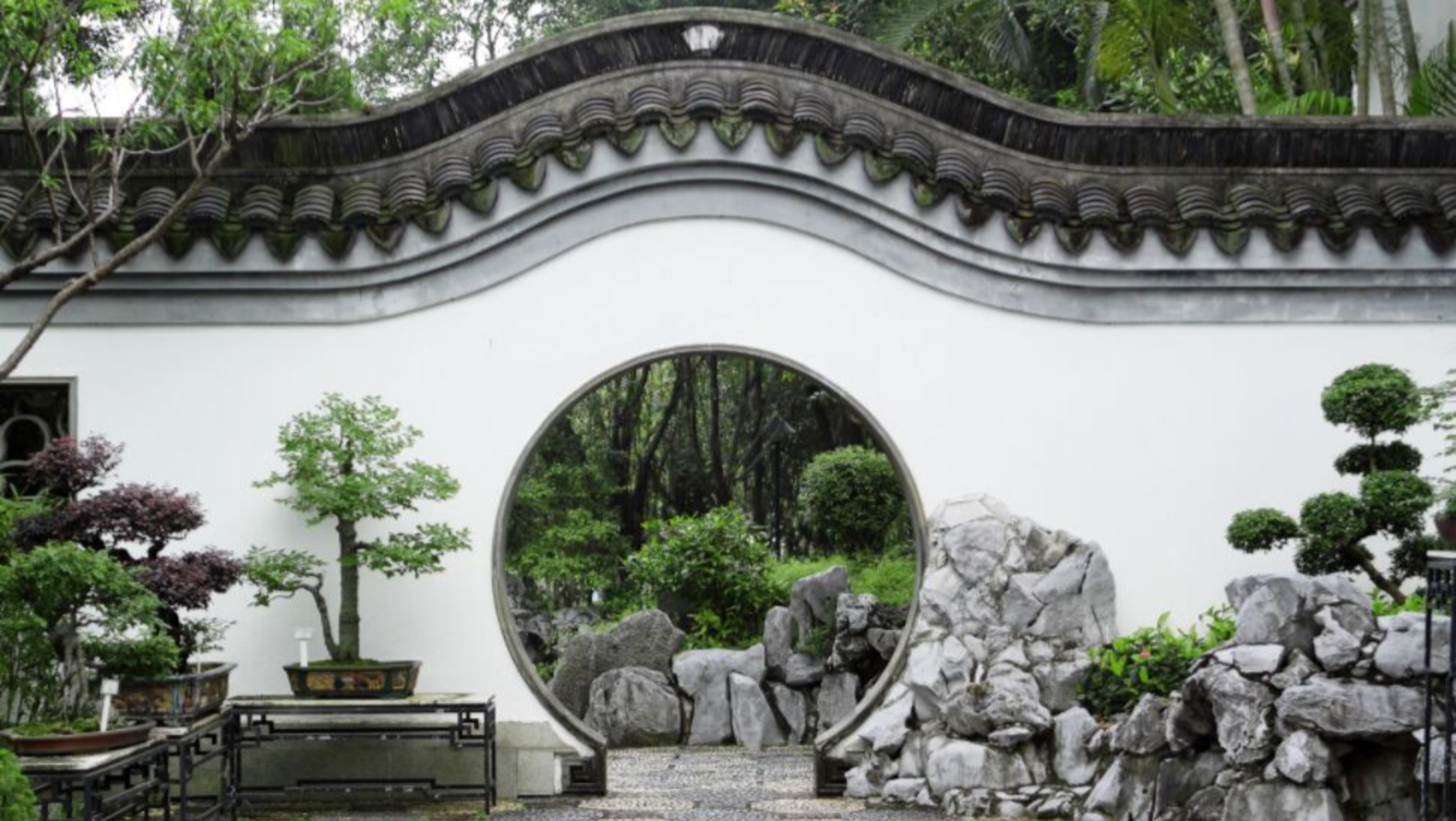 One of the many "windows" in a Chinese garden that will lead you through to the next tableau.

Architectural ornaments play a vital role in creating this kind of garden, especially if you do not have room to showcase some of the grander aspects of classical Chinese gardens. "No classical Chinese garden is complete without a Gongshi or Scholar's Rock," explains Dési. "This is a naturally occurring or shaped rock which is traditionally appreciated by Chinese scholars." Water, be it a lake or a humble rockpool, sits at the centre of these gardens. The use of antique bronze bowls to create miniature underwater worlds allow the gardener to tweak their designs in line with the seasons.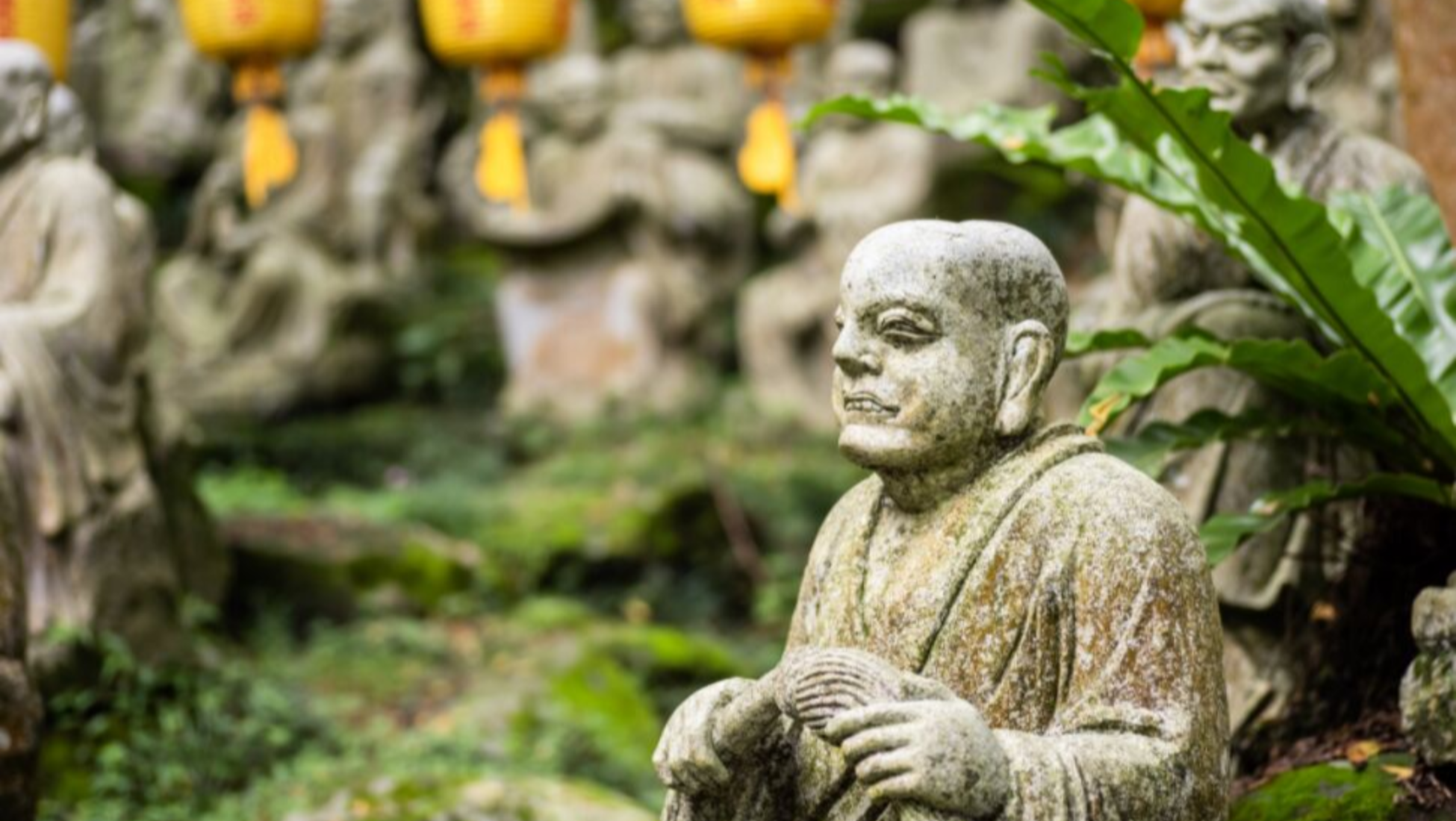 A Chinese statue of a Buddhist monk.

For those with a larger garden, the use of statues adds to the atmosphere of surprise and reveal. Training fast-growing climbing plants such as jasmine, clematis armandii or ivy to grow over arching trellises creates the "doorways" and "windows" that play such an important part of classical Chinese gardens. On passing through, your visitors will be greeted by strategically placed bronze and stone statues, rock pools and, if you're feeling playful, maybe even some hanging lanterns.
Whimsical wonderland
A combination of rustic hipster chic and fairytale gardening. The creation of nostalgia-infused wonderlands is becoming increasingly popular among urban gardeners, and it's easy to see why. As the digital generations continue to rediscover the joys of analogue lives, our gardens become offline oases. These whimsical gardens are usually a highly stylised version of the "dens" and treehouses of childhood.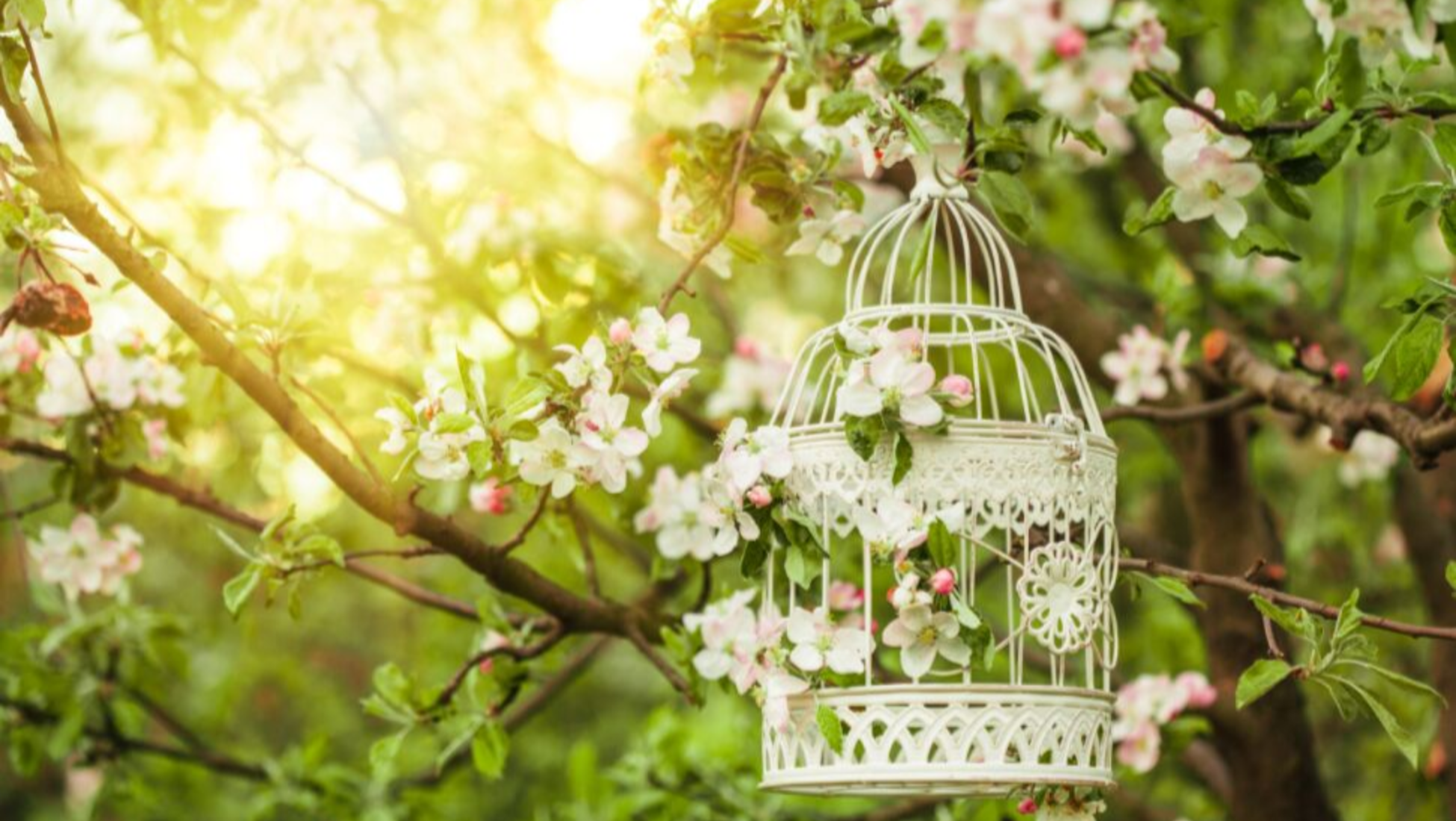 Vintage birdcages are a wonderful way to showcase a flowering vine or succulent.

Marble fireplaces resting against stone walls become an interesting trellis for frothy white climbing hydrangeas. Or you can try a Virginia creeper, these delicate vines change colour with the season and their russet autumn leaves will contrast wonderfully with creamy marble. Terracotta jugs spill forth waves of violet lobelia or alyssum. Ornate birdcages hanging from a canopy are perfect for hoya and string of pearls succulents. Although some words of warning from Dési: "To create that whimsical ambiance, browse through our brocante auctions for objects one would traditionally not use in the garden. Just keep in mind that softwood objects perish quickly."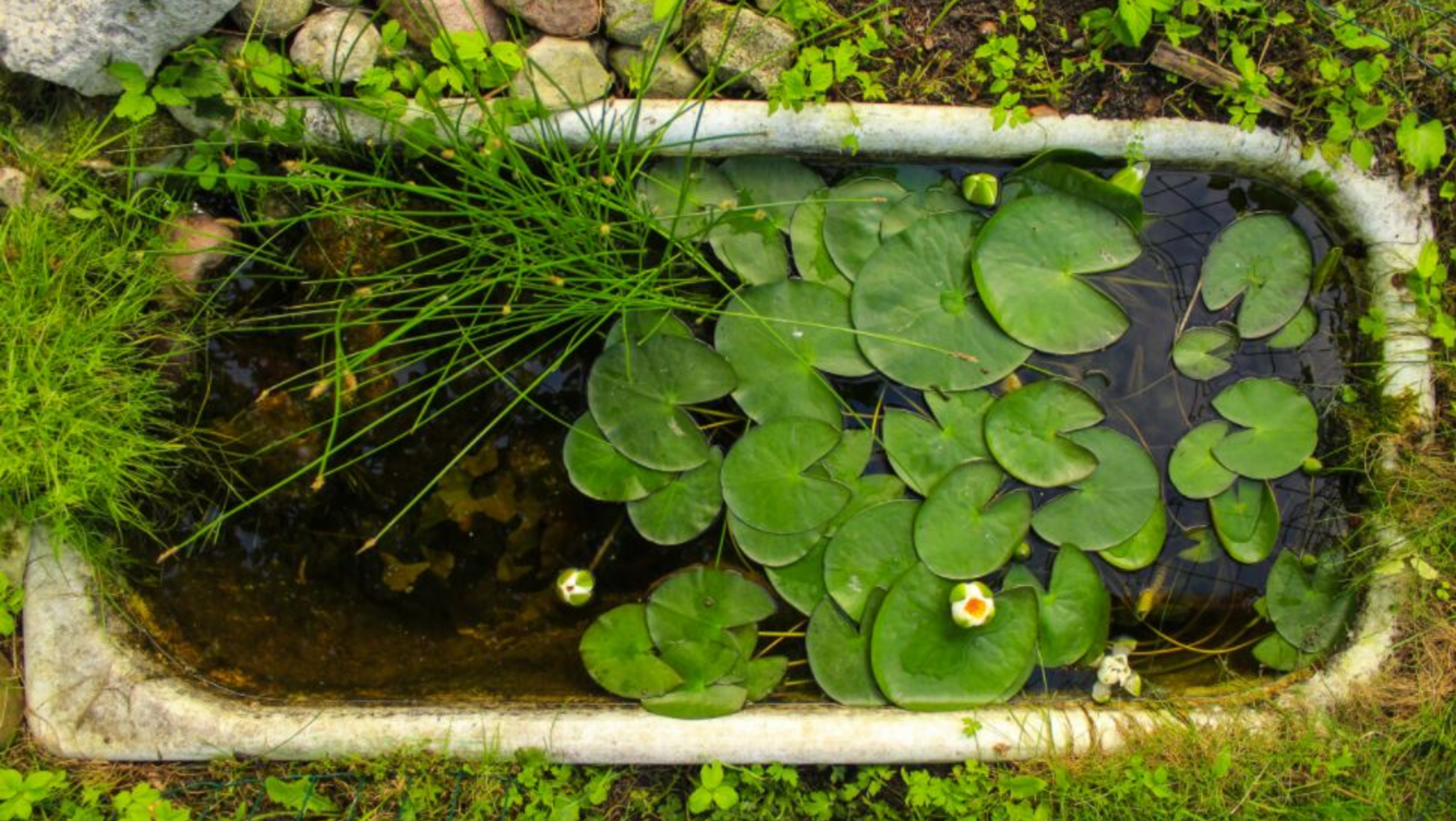 A water feature, a bench, or a luxury experience: standing bathtubs are surprisingly versatile.

Those with bigger gardens might even be tempted by that whimsical staple: the standing bathtub. You can have it fully installed, enabling you to bath outside or use it to store gardening equipment. If you're opting for the second option, it is easy to commission a wooden lid (to keep your pots and shears out of sight) and create a unique garden bench. Gardners with less space will find a few thick, jewel and scarlet rugs are a great way to create a sunny spot to relax and admire your handy work.
Idyllic Italian
Traditional Italian gardens offer a vista of verdant topiary, with relatively few flowers. Colour and variation are added to the landscape by using a rainbow of evergreen plants; from the pearly velvet Centaurea, through to banks of violet-rose coloured bush clover. Narrower gardens will benefit from the use of strategically placed box shrubs. Broad gardens, in contrast, are at their most bellissima when they are built around a water feature.
Water features and statues are two of the key components to any Italian garden.

Scents are also an important consideration when creating an Italian garden, and the floral plants that do make the cut, so to speak, are often chosen for their perfume. Creamy winter honeysuckle and hyssops are popular, alongside aesthetically appealing Italian herbs such as rosemary and chives. The focal point of any true Italian garden, however, is the statues.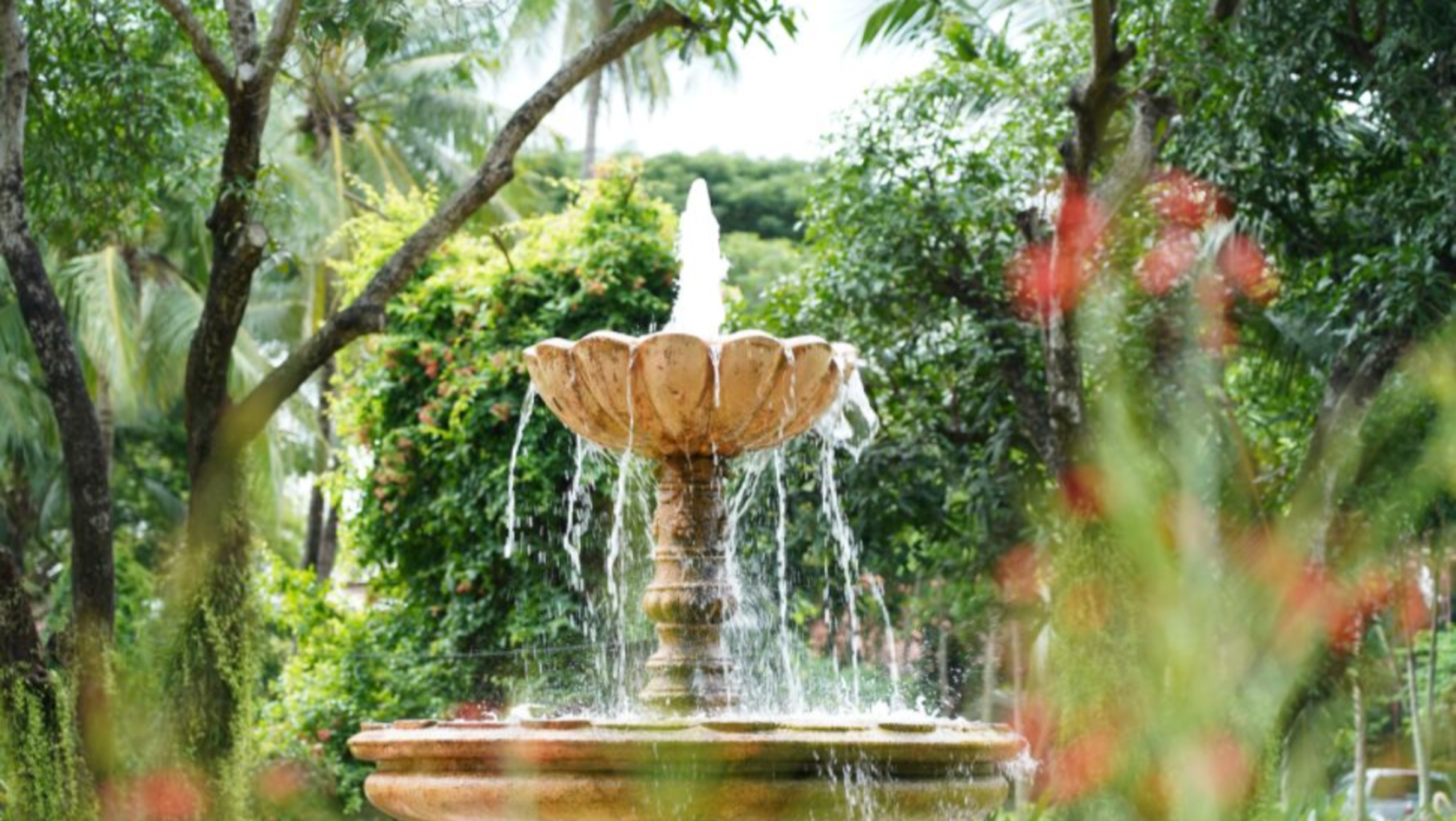 Complement the gorgeous aromas and visuals of your garden with the trickling water of a fountain.
Depictions of the Roman gods fighting, loving, causing mischief or just posing artfully will bring a certain artful elegance to even the humblest of gardens. For those gardeners who prefer to devote themselves to symmetrical hedges, plinths and wall ornaments are a popular option. Another thing to consider is a fountain. Dési: "I just love fountains and the sound of trickling water, it is so soothing. And remember: don't remove lichen and mosses from your stone (fountain) sculptures; they are nature's patina!" Decorative urns, sundials and obelisks create a more subtle tableau while maintaining the Italian theme.
____________________
Discover more antiques | interior & lifestyle | curio
You might also like:
4 essential items for creating an industrial interior

Visiting the Italian Wunderkammer