Written by Simone | 11th December 2019
December is the perfect month for festive types. And that's also where the challenge lies when buying gifts. What do you buy for someone who strives for perfection when it comes to a celebrating in style? We've got a few ideas.


Kitchenware & home decor
For festive types that love to throw any kind of party "more the merrier" is the rule of thumb, and the number of guests should never be limited to the amount glassware and cutlery. The perfect host will be delighted with any type of kitchen gadget or vintage tableware to bring their parties to the next level; with the added benefit of not having to do the dishes in between courses. If your budget allows it, you could even consider getting them a nice vintage lamp to create a warm and cozy atmosphere; or a large dinner table so they can host as many people as possible.
Champagne
No party is complete without a bottle of champagne, especially with the New Year coming up, although festive types will always find a bottle of champagne handy, regardless of the time of year. Any vintage, Dom Pérignon or otherwise, is already far superior compared to bottles you'd buy in the supermarket or local store. An even more considerate gesture would be giving a bottle from a year that is special to this person, such as their birth year or the year of their wedding. A wine cooler accompanies the gift beautifully, both convenient and a nice way to turn the bottle into a centerpiece. And who knows, if they decide to pop the cork you might even get a taste yourself.
Holiday outfit
No celebration is complete without a good outfit. Depending on the style and gender identity of the recipient you could go for a vintage dress or casual suit, or opt for more formal attire such as a well-cut tuxedo, floor-length gown or low-cut jumpsuit that would look fitting on any kind of red carpet event. A clutch is a necessary accessory for any kind of party, both as the finishing touch to an outfit and to keep phone, wallet and other essentials as close as possible.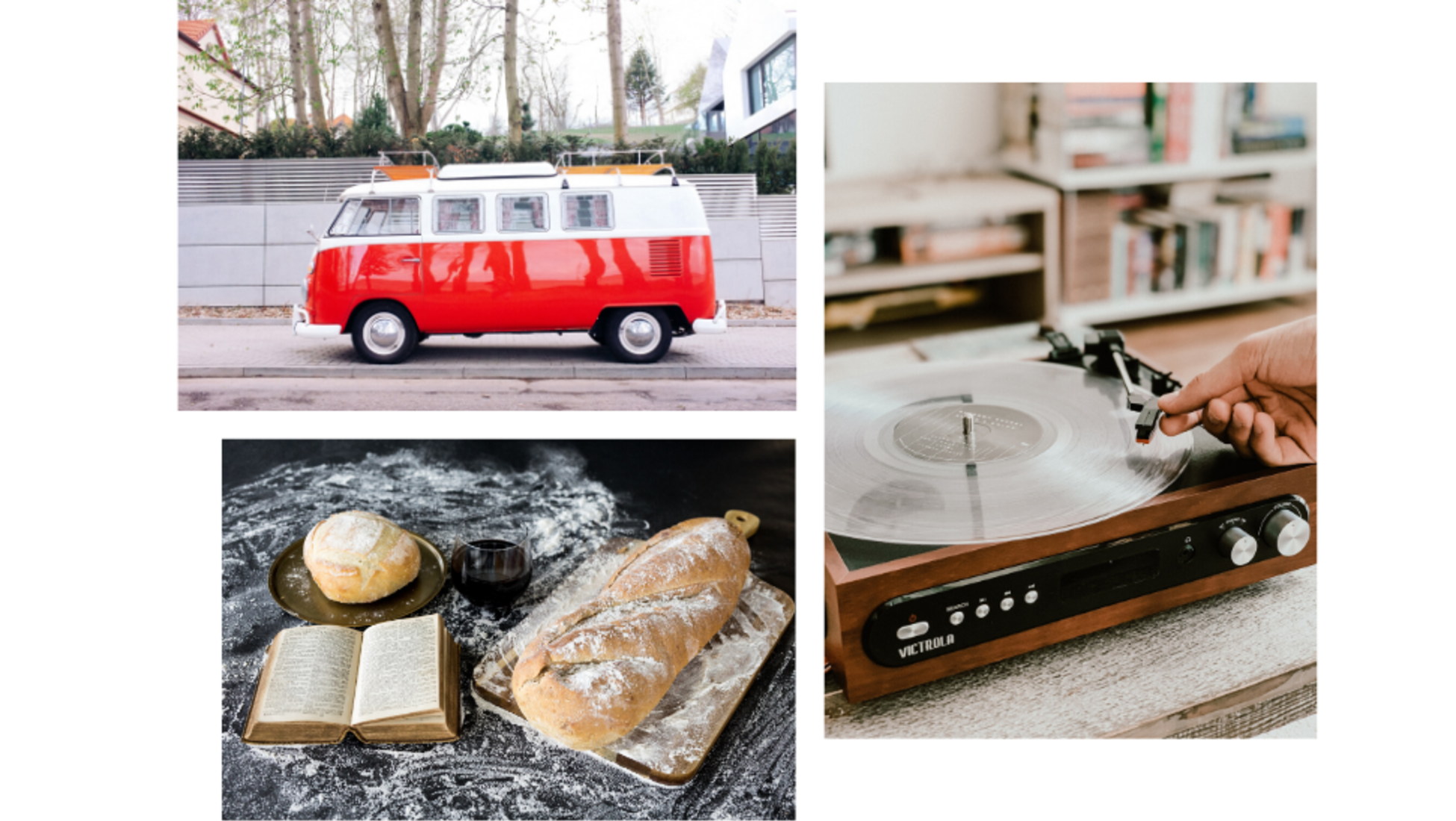 Classic cars
Although your festive friend may love to make an entrance, a limousine isn't always available. A classic car is both more interesting and practical, so could make a good gift if your budget allows it. Whether they want to rent a country cottage, drive down to the coast for a New Years dip in the sea or visit a cute, little Christmas market, a vintage van like the VW T1 could hold all the guests, food, drinks and party supplies, while still adding a touch of grandeur and festivity to the occasion.
Record player
Music is a must for creating a festive atmosphere of any setting: whether you're indulging in traditional festive classics, or introducing guests to that one artist you haven't been able to stop listening to all year. Better than any playlist, a record player will actually create an activity all guests can participate in. Get some records to get the party going and the next time you visit, your festive friend will have a collection to envy.
Cookbooks
Wherever you are in the world, almost every celebration revolves around family and friends getting together and consuming a ridiculous amount of food – each family or area with their own, unique twist on their classic dishes and traditions. A vintage cookbook can be a nice gift for a festive type, as it can give them insights on local cuisines from around the world throughout history, while also inspiring them to use different ingredients and cooking techniques to delight their guests with.
____________________
Harness the gift-giving spirit and check out our latest auctions or register as a seller with Catawiki.
Discover more Interiors | Champagne | Fashion | Classic Cars | Music | Books
You might also like: