Written by Tom | 26th June 2020
For a long time, motorsports was defined by its fraternal culture—the big cars, big engines and even bigger egos—a high-octane experience that wasn't particularly accessible to people who didn't fit into the straight male mould. Thankfully, things began to change, helped by these motoring queer pioneers.
Motorsports have always been popular with all kinds of people. Motorcycle clubs were once a sanctuary for gay men and the first road trip ever conducted was pioneered by a woman. But even today we associate motorsports with something overly fraternal. Perhaps it's the legacy of cars being thought of as symbolic of straight men or the continual presence of concepts like the 'Grid Girls' in F1, a tradition which was only recently discontinued. The male gaze has shaped motorsports, which is why those drivers that operate outside of its sight and yet succeed within it, are so remarkable. Queer drivers are a case in point.
Lella Lombardi
Where better to begin than with the most successful female F1 driver of all time: Lella Lombardi. A former butcher's delivery driver turned F1 racer, she's still the only woman to ever rack up F1 World Championship points and was lovingly known by the press as 'Turin's Tiger'. She was also a lesbian but Lombardi's sexuality was never center stage. Instead, it was her achievements that did the talking for her.
Lella Lombardi is still the only woman ever to score F1 championship points
Born in 1941 in Frugarolo, Italy, Lombardi first started driving as the delivery person for her family shop (they were butchers). She quickly discovered a love for the cars but had to hide this from her parents at a time when female drivers were looked down upon. A successful placing in the 1965 Formula Monza, however, gave Lombardi away, when her parents read about her in the papers. Three years later, she was the runner up in Italy's Formula Three and in 1970 she raced in the Italian Formula 850 series and won the entire thing (racking up an impressive four wins in the competition). Soon she broke through worldwide, winning the Formula Ford Mexico series and made her Formula One debut in 1974.
Despite these early successes, Lombardi's career was marred with obstacles. Her F1 debut came in the tragic Spanish Grand Prix of 1975, where a car lost control and killed four spectators. The accident shortened the race but Lombardi still secured the only F1 championship points for a female ever and the first for somebody openly queer. Many male drivers at the time couldn't bear to lose to Lombardi, a woman, and would do everything in their power, including tampering with her car, to keep her from succeeding. She called out the hostile climate towards women after the Grand Prix, which was a first for the sport. Regardless of everything though, she still defined herself by her love of motorsports and is remembered by her words: "I prefer to have an accident than to fall in love. That's how much I love racing".
Mike Beuttler
Mike Beuttler was technically the first openly gay F1 driver ever. Technically, because he was regarded by many as only 'semi-closeted' as he often brought a girlfriend along to his races – though friends and colleagues say most of them knew and weren't bothered by it. And much of the team that backed him in Formula 1 were wealthy gay men.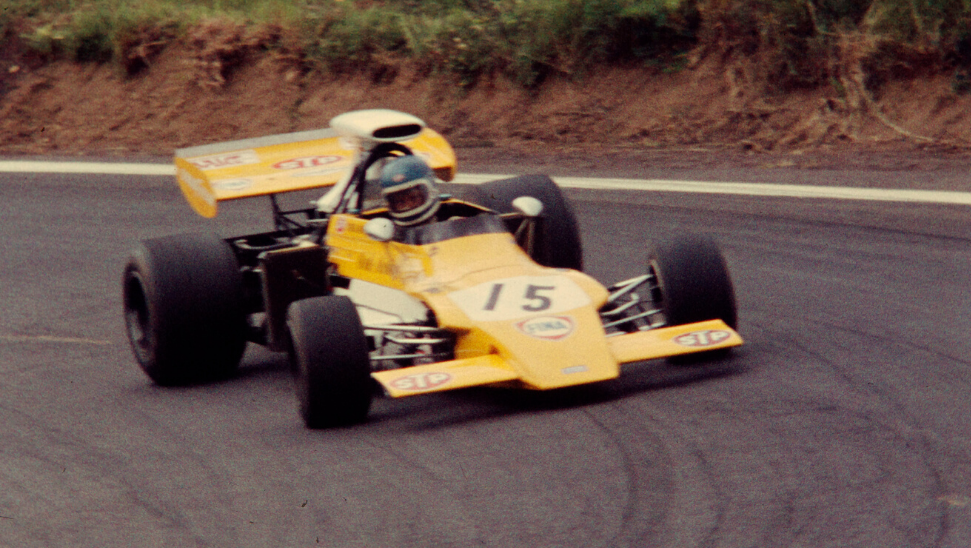 Beuttler was known for his canary-yellow racing look
Beuttler was an excellent amateur driver and dabbled semi-professionally in F1, competing in a number of races over the years. The irony of Beuttler's racing record is that even though he achieved five top-10 finishes in the 28 races he took part in, he never managed to secure any points – though today's regulations would have awarded him some. Recognised by his signature yellow Brabham, Beuttler remained forever, a dash of colour in a grey field.
Roberta Cowell
Roberta Cowell's motoring history is often eclipsed by her reputation as the first person to undergo gender reassignment surgery in Britain, in her case from male to female. This took place in 1951, but before then she'd been a moderately successful motor racer and pilot in the RAF.
In her autobiography, Cowell describes motor racing as "the be-all and nearly the end-all of my existence". The early days of her love affair with motorsports saw her sneak into Brooklands racing circuit wearing mechanic's overalls, offering to help any mechanic or driver who would accept it. This was back in 1936 and by 1939 she'd competed in the Antwerp Grand Prix. However, the onset of the Second World War led her to joining the RAF as a pilot – something she had previously trained as. Having survived being held as a prisoner of war, she returned to racing after WWII, founding her own motor racing team in 1946 and competing in a number of races across Europe.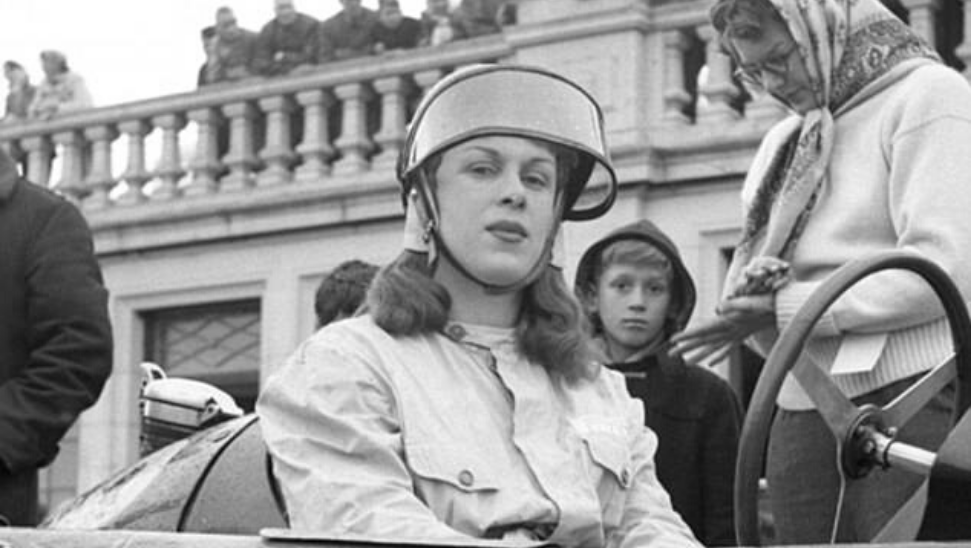 Cowell continued driving after her transition, winning the 1957 Shelsley Walsh Speed Hill Climb
As a trans woman, Cowell won the 1957 Shelsley Walsh Speed Hill Climb, one of the world's oldest motorsports events. Her success gave visibility to trans people and a narrative the public hadn't come into contact with – that transitions weren't smokescreens for the perceived undercurrent of male homosexuality. Cowell had a family, she was a war veteran and an avid motoring enthusiast and racer. The fact that Cowell had all the traditional trappings of male heterosexuality but was a trans woman helped combat predominant stigmas around trans people, gay men and motoring too. She remained an active racer until 1970 and her legacy lives on today.
____________________
Explore our range of classic cars and spark your own racing career. Or become a seller if you've got a car to sell.
Discover more classic cars | classic motorcycles and scooters
You might also like:

The story of the woman who invented the road trip
Attic stories: engines and ingenuity with Paola Lagnena
The customisable Mini Coopers that everyone wanted