Written by Tom | 11th September 2020
Continuing our dedicated seller series, where we profile some of our most inspiring sellers, we visited Thomas Eyck in Friesland, The Netherlands, to find out how his innovative approach to design publishing has found a home at Catawiki.
Friesland, The Netherlands, is arguably one of the country's most pastoral settings. As we drive through the countryside, the faint din of cowbells and endless grassy expanses greet us on all sides. Famously known for being the home of Leeuwarden, a former European Capital of Culture, Friesland is also where you'll find one of the country's most singular design figures: publisher Thomas Eyck.
"I'm an art publisher. But, people in the Netherlands, they just don't understand that as a concept", laughs Thomas, as we sit outside his converted barn which now doubles as his home and art studio. "If I say I'm a publisher, people immediately think I publish books. And that's because I'm the only one that works in this way here in the Netherlands. But there's absolutely room for more people to be doing what I do, which is really telling a story about what you love".
Tales of design
It's true that the term design publisher isn't part of every day vernacular. But Thomas' breezy confidence and passion have me convinced it should be. His studio and house, where he lives with his wife and dog LouLou, is a celebration of everything he's worked on and everyone he's worked with.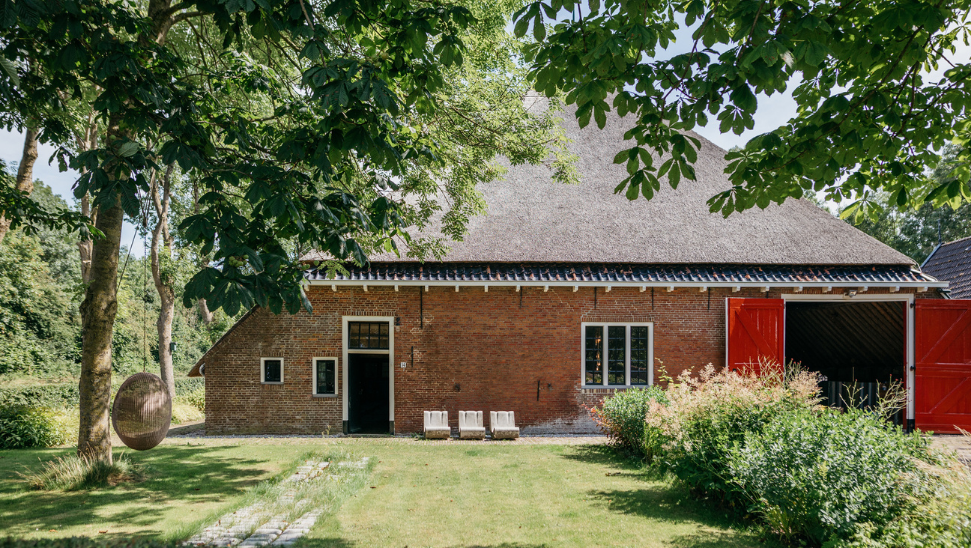 Thomas lives in a converted barn with his wife and dog Loulou
As he takes us on a tour, he points to a lonely log in the back garden. "That log piece over there was designed by Jurgen Bey". The garden itself was designed by Piet Oudolf, the landscape designer behind The High Line in New York. "We got chatting once at dinner and I asked him if he'd like to work on my garden," he recalled. "He said he'd let me know if he was ever in the area. And one day he was and he contacted me and it happened".
From the mouth of anyone else, I might have had to double-take, but Thomas' idiosyncratic approach to his work and sheer enthusiasm makes this situation entirely believable. In fact, keeping up with the electrifying pace he sets when talking about his design pieces and the numerous craftspeople he's worked with tells a story in itself and explains why designers enjoy working with him.
"I'm not a designer", he says assuredly. "I commission pieces and buy up ones I like. But the design I work with is different on each occasion. When I look at design, I'm not interested in style, just the quality. And that's the key. When I commission a piece, I want to get the most out of their skill. I will never tell a designer or an artist that I want a vase, or a light, or a chair. I may decide the size of the piece, but that's it. Because I'm afraid when I ask them to make a vase, it'll steer them off course from a fantastic idea for a light".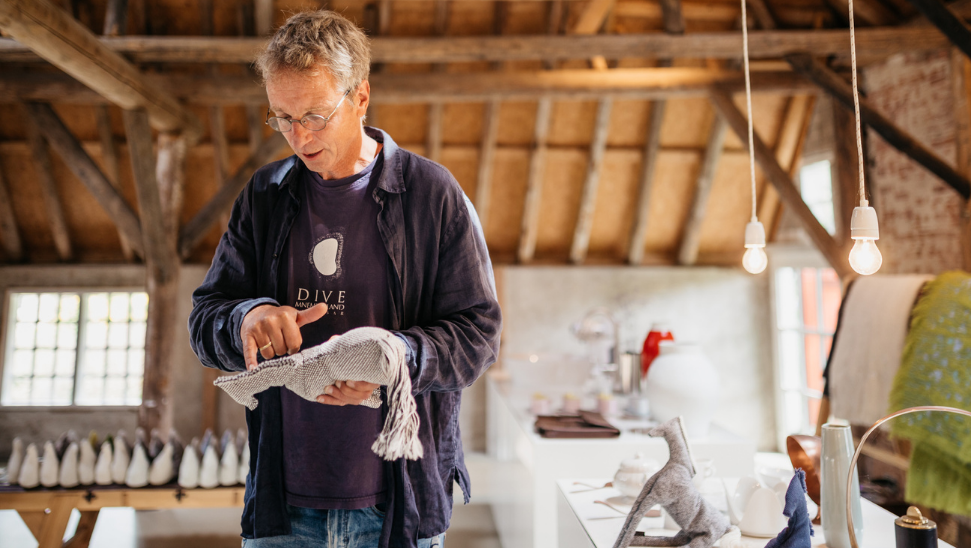 For Thomas, it's about the craftspersonship and simply what he feels for a piece rather than choosing a specific style
One of the benefits of working this way is the freedom it gives to both him and the designers. "Most design companies are based around representing a designer. And I don't like that because if the designer makes something you don't like, you have to sell it because you represent them. I don't want to lie and pretend to sell something I'm not invested in. I'm 56 now and I want to be enthusiastic about my objects and work. I believe that when I'm enthusiastic about an object, I'll really capture the object and that always comes through to buyers".
As for the way galleries currently work with designs, Thomas thinks it might soon be a thing of the past. "The problem with the way galleries work is that they show objects and when they sell it, the artist gets a commission. But when an artist is doing very well and is invited to work at another gallery elsewhere, the artist will leave because it's better exposure for them. I don't have that problem. They're not bound to me".
Crafting his beginnings
Thomas' path is linked to his childhood. Growing up in Limburg, his father was the first to bring art into his life.
"My father collected art on quite a large scale, and so a lot of artists and sculptors would visit our house," says Thomas, wistfully. "I think that was quite important for me. I learned during that time to have a closer look at an object because there's always something more to it.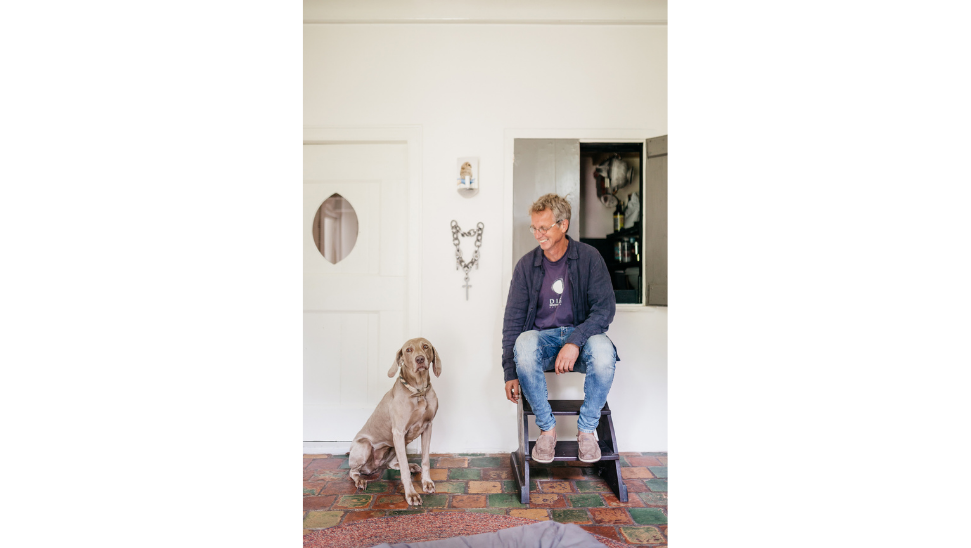 Thomas' passion for design is tied to his childhood – Loulou still needs some convincing on the art though
Design and the world it occupied was a latent interest that crept up gradually as Thomas got older. When he finished his degree in architecture, something clicked. "I discovered I was en route to having a very average life", Thomas says thoughtfully. "That wasn't what I wanted. What I wanted was art and design".
Fast forward a few years and Eyck was already launching his first collection at Salone in Milan, one of the most prestigious design fairs. He ended up selling 150 pieces in his first show. Not bad for a man who, up until that point, thought design could be a possible career path for him.
Coronavirus and Catawiki
As we sit outside, sipping on coffee from a set of tiny but elegant ceramic glasses, we meander on to the topic of Catawiki. Within a year, Thomas has gone from being a new seller to having a dedicated auction, an indicator of his appeal. Yet he started on Catawiki as a buyer.
"The first time I discovered Catawiki, I was missing some cutlery from my collection, and I got wrapped up in bidding for these. I started bidding on a few more items until around June 2019. I thought I'd sell a book that normally retailed at 49 EUR, but I managed to sell it for 80. And I thought this is amazing!"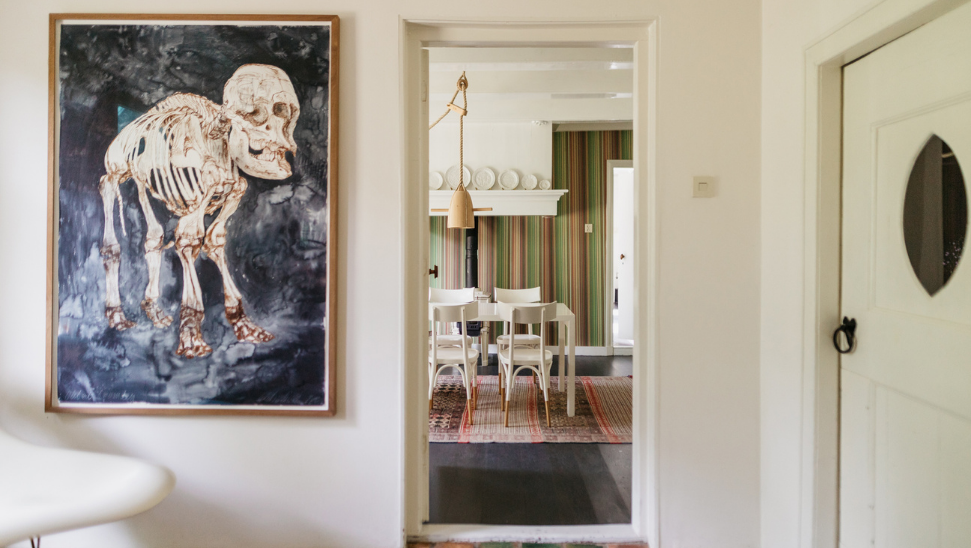 Within a year, Thomas established his own auction on Catawiki
After selling multiple pieces on Catawiki, a design expert reached out to him about the prospect of doing a Thomas Eyck auction.
He was convinced it wouldn't work. That his pieces wouldn't sell in Holland. "They told me not to worry, so last October, we did the first Thomas Eyck auction—around 50 lots. I told them if we got €5,000, I'd be happy. We got €11,000. I really couldn't believe it." Thomas did another auction soon after for another €8000. At that point, "you become a bit addicted," he says.
When the coronavirus pandemic started, and Thomas' vendors started cancelling his orders, he turned to Catawiki. It soon became the channel that kept his business going.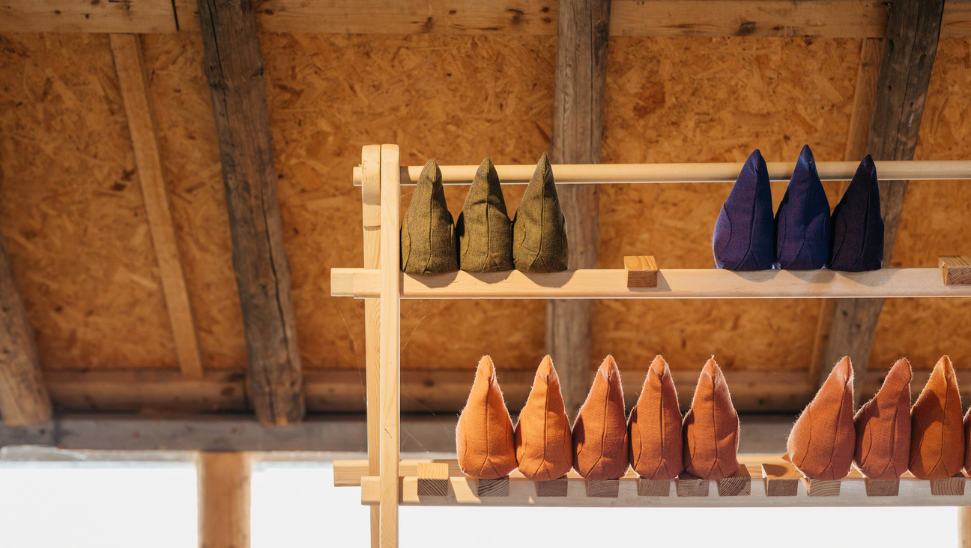 The pigeons designed by Christien Meindartsma are some of his most well-known pieces
"Luckily, I had a great fair in Paris at Maison Object. But when corona hit, all my usual customers cancelled their orders because they had to close their shops." That was when Thomas decided to increase his selling with Catawiki. "We do one every three weeks, and now Catawiki makes up 12% of my total sales. I've made 20% more than the same time last year".
The story of creating
Thomas' home is an embodiment of his work. The fleet of pigeon shaped cushions are works by Christien Meindartsma and now part of the Eyck collection. The decorous display of kaleidoscopic beetles on the wall came from a chance encounter at an art show in Rotterdam.
"They were all hanging on the wall, and I just couldn't focus on my stuff anymore. I was touched by the power of the beetles. I bought them all. The following week, they were exclusive to my collection. They thought I was totally mad", laughs Thomas.
The beetles come in a variety of colours which Thomas has arranged in across a large barn wall
This is Thomas' appeal. He builds a collection he loves and one that isn't easily categorised by style, or as decorative or functional because it doesn't need to be. Great craftspersonship has been the key to his success.
"[The pieces] are beautiful and beautifully made. The distinction between art and design just doesn't bother me. If you think it's art, it's art, if you think it's design, then you call it design. Take some vases I have in my collection as an example, they're worth three, four, five thousand euros. People say 'I could buy a beautiful vase for €25. And I'd say 'Yes, that's true. But it's a different vase'. If you don't feel it, then you can't explain it".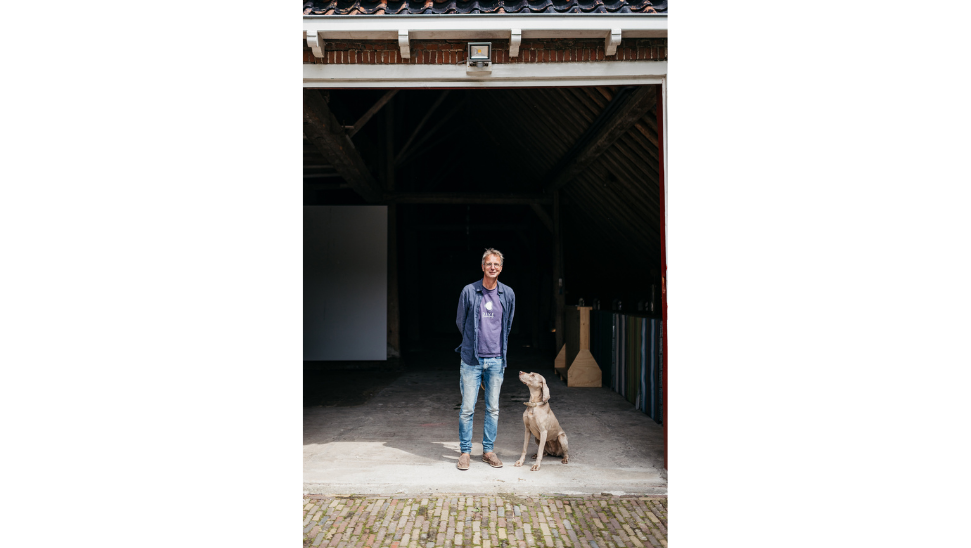 In Thomas' words, it's all about the process of creating that makes what he does worthwhile
For Thomas, the process of creating and all the people involved makes the way he works worthwhile. "When I design a piece, it's not just about the object, it's the story. It's the contact with the designers, the stages, all the parts that pull it all together".
"When I was 22, I didn't have the connection with art that my parents had. I found that in design. That's the language I speak. Design can make me emotional. Of course, it's all just objects. And health is far more important than the beautiful lighting piece in your room. But I'm glad that I can enjoy looking at things and think of how beautiful they are. Design makes me feel more than I thought I could. Life is divided by bigger things but more often than not, you find happiness in the little things".
____________________
Join our trusted community of creatives and collectors, and become a seller on Catawiki.

Discover more Design & Vintage | Art

You might also like: