Written by Tom | 15th October 2020
In 2016, Malick Sidibé, one of Mali's most celebrated photographers, passed away in Bamako. A creative force and pioneer of the East African photography scene, Sidibé's work has enraptured global audiences across numerous exhibitions and featured in publications such as Vogue and The New York Times. Known primarily for shooting in black and white, his gaze has always drifted to capturing scenes of celebration and life, most notably in Malian culture. In celebration of Black History Month, we sat with photography expert, Anne-Laure Toubel, to explore his effervescent legacy.
A few years before he died, Sidibé deftly summed up his distinct photography style. "It's a world, someone's face. When I capture it, I see the future of the world. I believe with my heart and soul in the power of the image, but you also have to be sociable. I'm lucky. It's in my nature".
Who was Malick Sidibé?
Malick Sidibé is a Malian photographer and widely considered to be the father of African and Malian photography, alongside Seydou Keita. Having started as an apprentice in Gérard Guillat-Guignard's photography studio, he began his career by roaming the city from night to night, going from one party to the next photographing Bamako's youth and attempting to capture the buoyant feeling that dominated the city as the country prepared for independence. This is how he became known as "the eye of Bamako" and the most in-demand photography for covering parties. Everybody wanted to be close to one another and everyone one wanted to be photographed by him.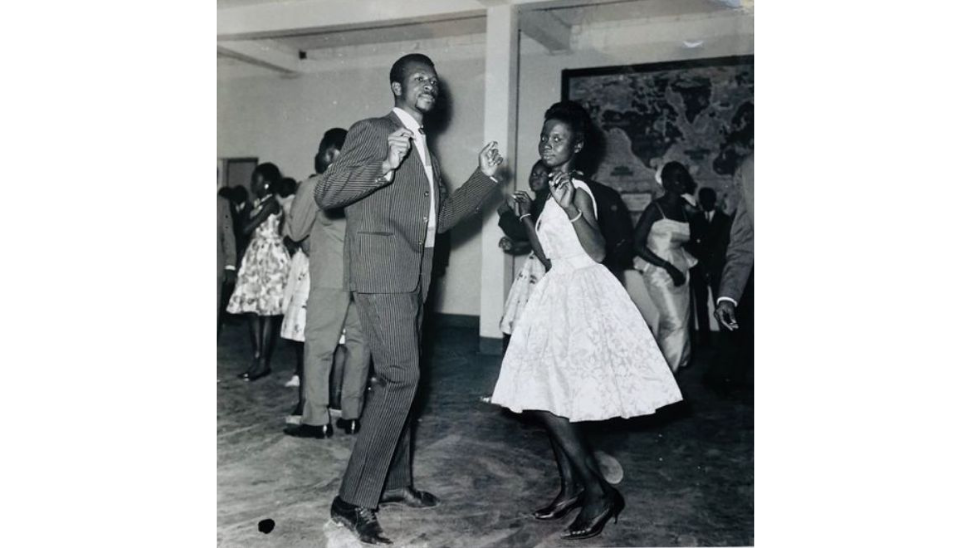 'Mess des Officiers', 1962 - Malick Sidibé
Later on, he opened his studio, "Studio Malick", in 1962 and was revealed on the international scene in 1994, during the first edition of the 'Rencontres de la photographie de Bamako'. He's been extremely critically successful too, being the first African artist to be honoured at the Venice Biennale in 2007. Some of his other awards include the Hasselblad Award for Photography, an International Center of Photography Infinity Award for Lifetime Achievement and a World Press Photo Award.

Sidibé has a very particular style – how would you describe it?
Malick Sidibé is renowned for his studio work and the black and white portraits. Although he began his career in the tradition of portraiture, his work is distinguished by his sense of exaggerated staging and his portraits full of humour. In his studio, young fashionably dressed people served as representations of an entire youth culture that Sidibé caught on camera.

Sidibé was also known for his warm personality too. Through his simplicity and generosity, he was quick to gain the confidence of his models and stood out from the very formal and conformist studio portraits of the time. He let models be both authentic and spontaneous; whether that was on a motorbike, in Sunday dress or a carnival outfit or a close-up. He kept his backgrounds neutral or consistent so the subject always remained the focal point.
What impact did Sidibé have on the African photography scene?
If Malick Sidibé entered the international scene late in his career, he has always been a central figure in photography in Mali, as his nickname "the eye of Bamako" suggests. 'Nuit de Noël' is one of the most iconic pictures of African photography. His art ranged from studio portraits to outdoor reports on surprise parties, weddings and Sunday swims during the years of Mali's independence. He was the only photographer to immortalise this youth emancipation movement that spread to many African countries between the 1950s and 1960s.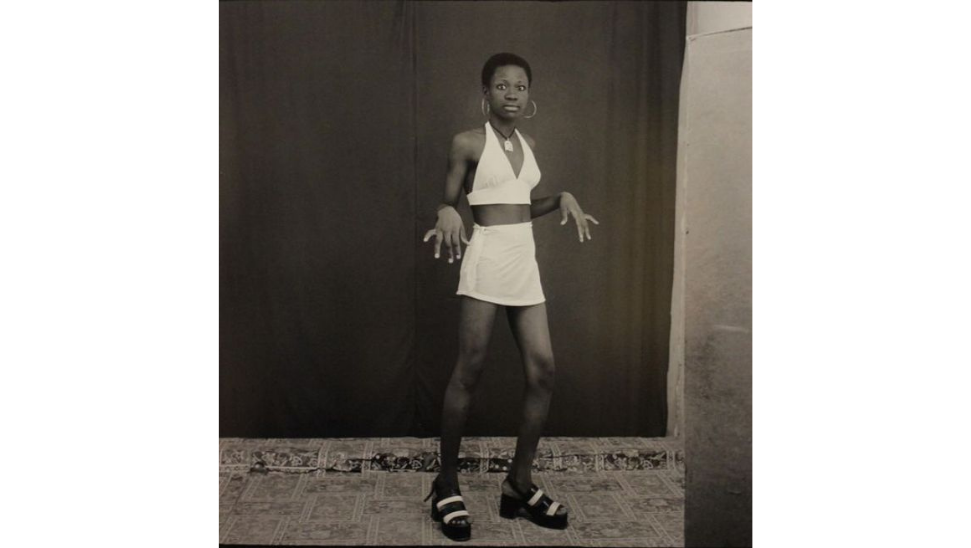 'En Position' – Malick Sidibe
Similarly, Malick Sidibé was a privileged witness to the history and transformation of the culture and daily life of African youth. Sidibé was the reference on which many photographers relied, one that can be admired, rejected and analysed. He created an image of African photography and helped mould an image of African modernity.
It's also worth mentioning those photographers who claim to be part of the legacy of Malick Sidibé: Samuel Fosso (Cameroon, 1962, Omar Victor Diop (Senegal, 1980) and Fatoumata Diabaté (Mali, 1980) who set up a studio in the style of Sidibé during the retrospective at the Fondation Cartier in Paris.
Youth culture features heavily in his photography. What makes these images so alluring?
At first glance, one might think that studio portraits are something immobile, guided, lacking in naturalness. But through Malick Sidibé's photographs, we get a completely different feeling. On the contrary, his images reveal the energy of the models, their pride, between modern culture and tradition. The result is a carefree and spontaneous, full of joy and life. And I think it is this that makes his images so attractive. At a time when our era is gloomy, even tragic, these images remind us of a time when everything was possible and simpler.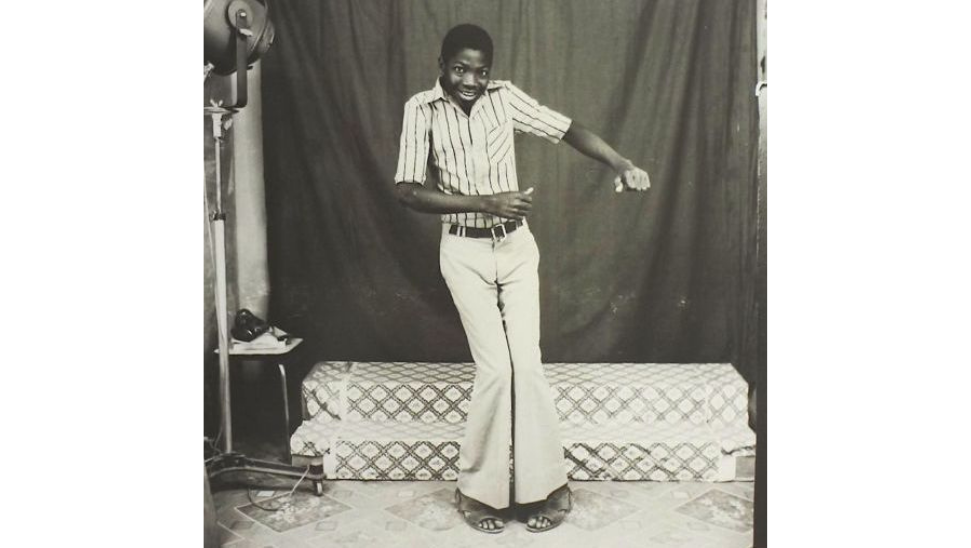 Jeune homme, Studio Bagadadji – Malick Sidibé
Lastly, what is it about Sidibé's work that resonates with you?
All the joy, the spontaneity, his ability to create a connection between with his models that reveals their personality so well. His images might have been taken in the 1960s but they still have a life of their own to this day.
____________________
Interested in photography? Browse our latest auctions or register as a seller on Catawiki.
Discover more Photography | Modern & Contemporary Art
You might also like:


The girl with 1000 faces: the story of Fornasetti
The universal appeal of Yayoi Kusama