Written by Tom | 2nd December 2020
The 70s might have looked up to space for inspiration, but the 80s was a decade of earthly innovations and collaborations. Technology reached new heights and video games arrived in a big way. Bring in the musical revolution that saw the likes of Madonna and Prince hit stratospheric levels of fame and you've got a stretch of memorable years. Harness some of the 80s power and confidence in your gift giving – this is where to start.

Classic gaming consoles
Distilling a decade down to a few objects is a near impossible task but gaming consoles are easily the most indisputable inclusion on any 80s roundup – all the more remarkable considering the market crashed in 1983. Enter Nintendo and the NES, a console widely credited with reviving the gaming industry. In America alone, the NES accounted for 90% of video game market sales, a staggering statistic even then.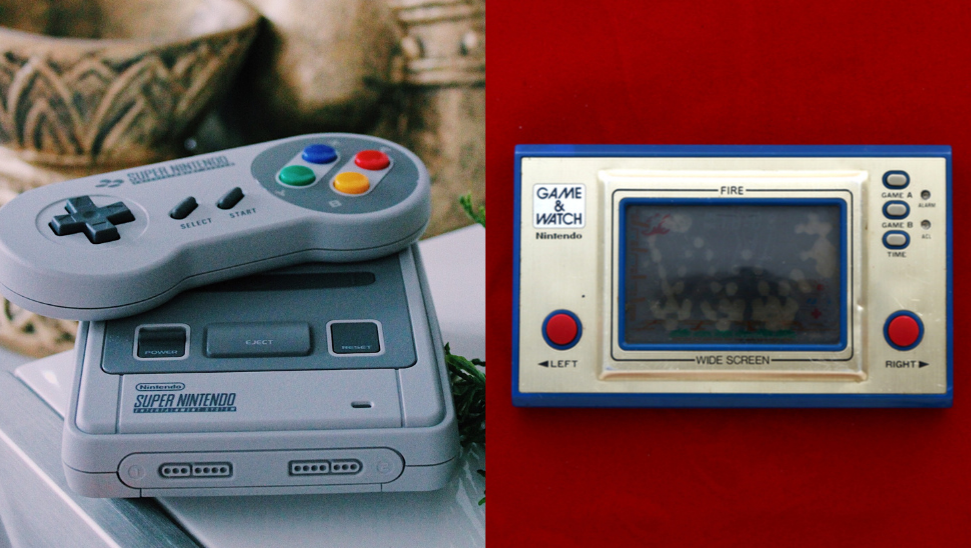 The NES revived the gaming industry while the Game & Watch brought it to life.
Nothing says retro quite like old consoles so invest in a vintage NES complete with Tetris or Super Mario Bros for puzzles and platform-scrollers. If you're buying for the video game purist, opt for the Game & Watch, Nintendo's original handheld console where you'll meet the 2D and remarkably multi-talented character that is Mr. Game & Watch.
Synth pop and new wave music
Those who lived through the 80s were lucky enough to be graced with some of pop music's most pioneering figures. Madonna, Michael Jackson and Prince defined the 80s with their bombastic, boundary-pushing and charismatic musical presences. Bring some of this spirit into the 21st century with a classic record. Thriller, the best-selling album of all time, arguably never goes out of style, while True Blue-era Madonna is a critical darling for those equally hard-to-please family and friends. Go beyond records with artwork inspired by these musicians – framed posters and music memorabilia such as old tickets and tour merchandise will appease any superfan.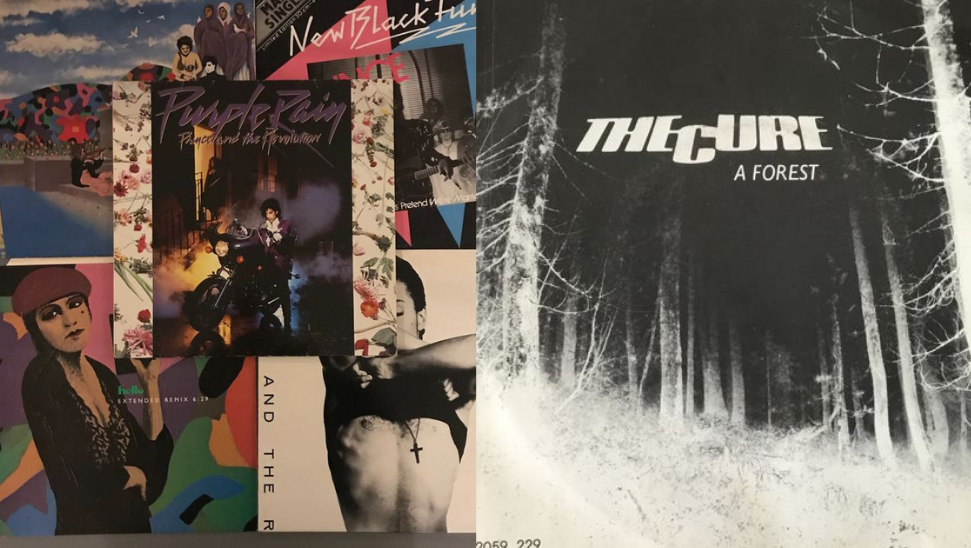 Which one would you choose – a Prince record or The Cure?
Not everyone is a pop savant, so for the alternative kids, new wave music is an excellent 80s tribute. Where better to start than The Cure's 'Just Like Heaven', or Flock of Seagulls' 'I Ran (So Far Away)'? Both are enduring records that never fail to dust any occasion with a little 80s glitter.
Keith Haring and street art
If you do decide to go for some Madonna-inspired artwork, then you'd do well to gift another 80s icon – Keith Haring. Madonna was known to have used Haring's works on her tour sets, as they were good friends when Haring was alive. Lauded for his irreverent and spontaneous style, his drawings grew from being mainstays of subterranean NYC to global modern art phenomena. While he's known for his murals, his colourful, visual sketches have found their way onto prints and t-shirts. Gifting a Haring piece is also an excellent present for the socially conscientious person, with much of Haring's work having been centred around and dedicated to raising money for homeless LGBTI+ youth and awareness around AIDS.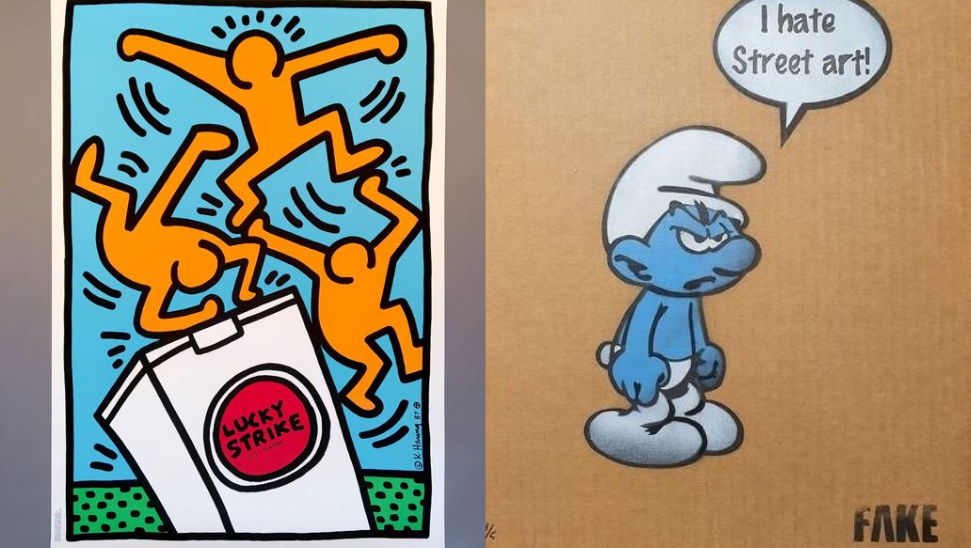 Keith Haring's 'Lucky Strike' (1980s) or FAKE's 'I Hate Street Art' (1980) are some of whimsical gift possibilities.
Graffiti and street art goes hand-in-hand with Haring, and with an increased move of street art online, it's never been more accessible as a gift. If you're not sure where to start, this is our list of the street artists to pay attention to this past year.
Air Jordans
Sneaker culture is on the rise and anybody with a shred of interest in retro footwear will have heard of Air Jordans. Introduced by Nike in collaboration with basketball legend Michael Jordan, they were officially released in 1985 and have been a footwear staple and burgeoning collector's item ever since. They were so successful, they're considered to have been a big proponent in bringing sportswear into the fashion fold.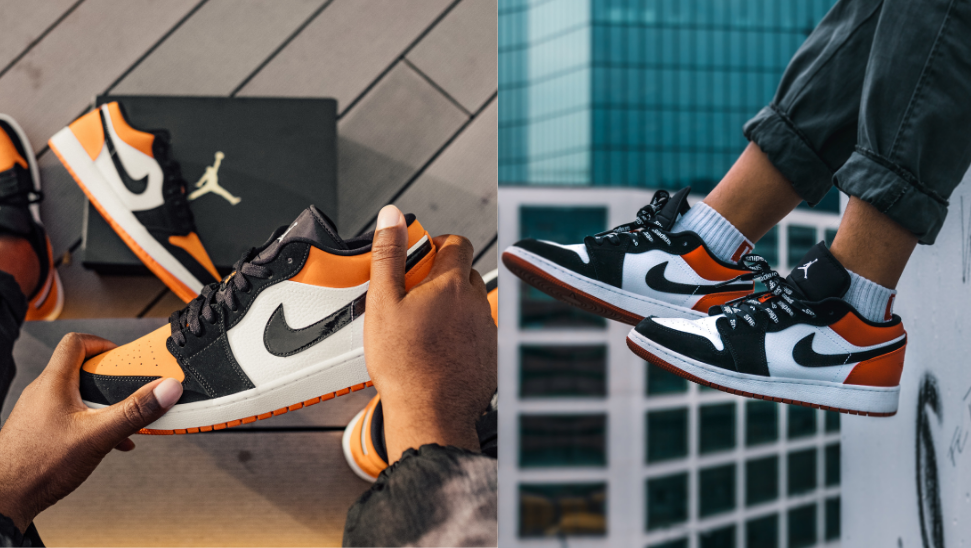 There's an Air Jordan for everyone so pick a design that truly expresses your recipient's colours.
Much of their appeal lies in the versatility of their designs and that they are always limited editions. Opt for a secondhand pair which are a more sustainable and often more rare option for the sneakerheads in your life.
Turbo cars and motorcycles
The 80s saw speedy innovations beyond just the basketball court, with the introduction of turbo engines in cars, which dominated Formula One for much of the decade. The 'Turbo Era', which saw manufacturers like Ferrari, Renault and Honda experimenting with turbochargers, started with the 1978 season and ran until 1988. In their most simplistic form, the use of turbochargers meant that cars with smaller engines could increase their power output without losing any of their performance value.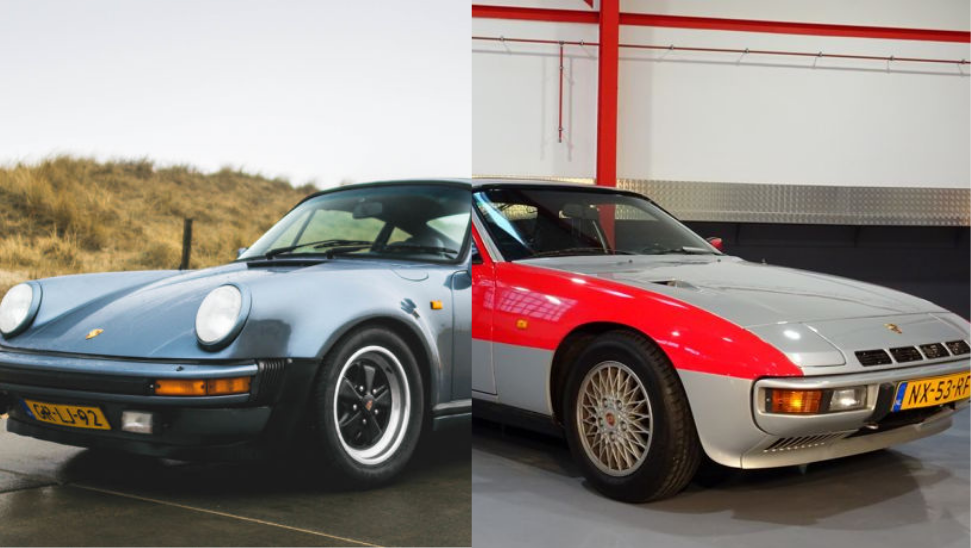 Classic cars with turbo engines include the Porsche 959, widely regarded as one of the best cars of the 80s, the Ferrari F40 which could produce a 478-hp and the Lotus Esprit Essex Turbo, which had a notable feature in the Bond film For Your Eyes Only. Set any motorhead's heart racing with one of these cars or if they're a little outside of the budget, a range of memorabilia and model cars are electrifying in their own right.
____________________
Get into the gift-giving spirit when you search 80s on site or register as a seller with Catawiki.
Discover more Video Games | Music | Modern & Contemporary Art | Shoes | Classic Cars
You might also like:
Give the gift of the 70s with these special objects