Written by Tom | 6th January 2021


As 2021 opens its doors, many of us are still nestled snugly behind those of our own home. While our home spaces have more recently doubled as our offices, that needn't be a bad thing as we look ahead to the year and what we can do with our interiors. Our experts, Annick van Itallie, Eléonore Floret and Francisco Álvarez, walk us through the interiors trends destined to be big this year.
Contemporary nostalgia
If last year saw an elegant melange of French classical style take hold, this year it's about finding room for classic pieces on a more sentimental level. Nostalgia is the artistic zeitgeist of modern times and for those who have had the time to trawl their attics and take stock of what they own, now is the time to display any sentimental items and family heirlooms.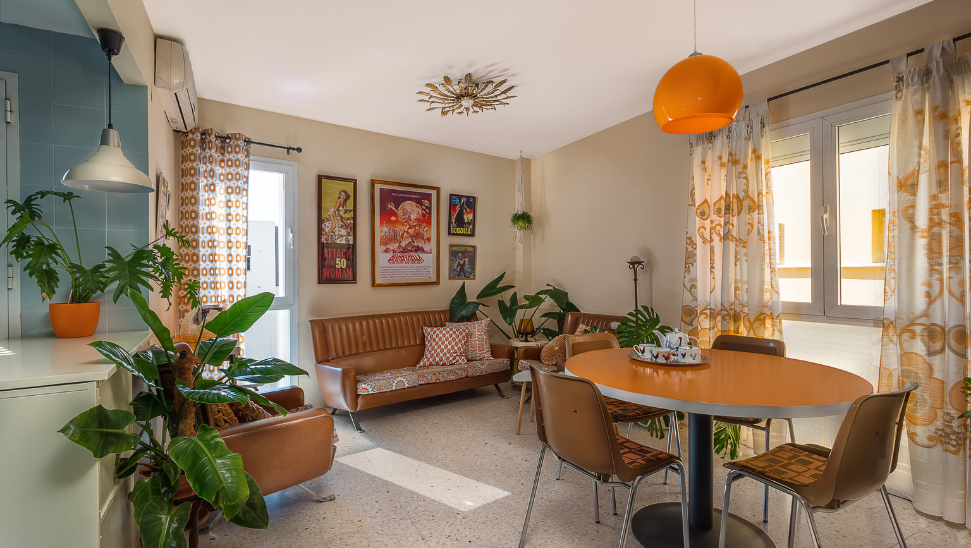 Celebrate personal finds and family heirlooms this year by placing them front and centre in your home
Inject some personality into any contemporary interior with family memorabilia, from old figurines and volumes of books, to antiques to vintage furniture passed down to you that you've neglected. There's an increased pull to the past and what might once have been kitsch is now current. The trick is to be bold, which is half the secret when working these pieces into a modern space. "Exuberance, craftsmanship and pleasure are the key things to keep in mind", explains Annick. "By choosing modern colours combined with the traditional items, you keep the interior design fresh: clashing combinations like red, magenta and yellow will do the trick".
Cottagecore and cabincore
In this capricious climate, we rely on our homes for comfort. The rising popularity of cottagecore and cabincore (thanks Tumblr and Taylor Swift) is testament to the aesthetic we're all longing for. For anyone who's yet to catch onto the Gen-Z driven trend, cottagecore is a subculture that celebrates all things pastoral, crafty and calm. Cabincore is an extension of this, with an aesthetic that idealises rustic and remote settings. Think earthy designs, soft-pile rugs and washed linen throws, alongside bookshelves, old-fashioned instruments like antique globes and enamel kitchenware that wouldn't feel out of place in a riverside cottage.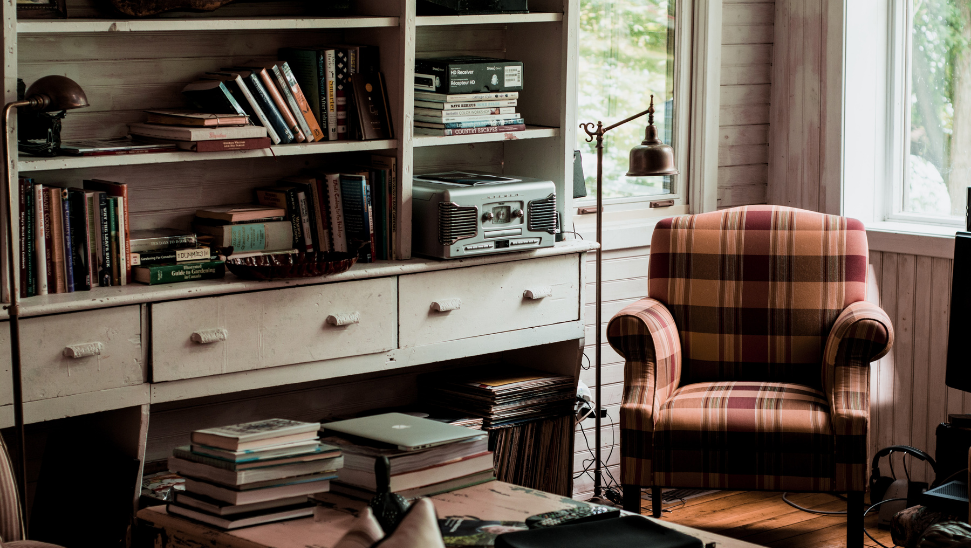 Cottagecore is led by a hankering for rural escapes and a calmer, quieter life
"It's not surprising people are looking to capture this spirit of cosiness when much of the world's population has to stay indoors", says Annick. "This is an aesthetic for the decorators who want a return to more traditional life. A quick way to replicate a cottage feeling wherever you are is to create a tablescape of personal, miscellaneous items, all of different heights and sizes. From table lamps and vases to shells, sculptures, busts, globes, chess games and paintings, these objects when displayed on desks or side tables, make for a bundle of comfort that can inject any space with that cosy, lived-in feel".
Gold rush
Just because you can't go out to celebrate right now does not mean you can't enliven your space with glamour and decadence. In fact, 2021 is set to be a year of extravagance and whimsy – and what better way to convey this than with gold? Statement lighting fixtures–like branched chandeliers and classic Belle Epoque-era furniture–or mirrors with gilded gold frames, are immediate draws and set the theme for a lavish interior. Or, if you're looking for more subtle gold touches, dining ware, centrepieces and playful decorative objects are useful elements for balanced opulence. For example, gold rimmed dishes, regal candlesticks and bird figurines are perfect additions for that necessary dose of brightness and bombast.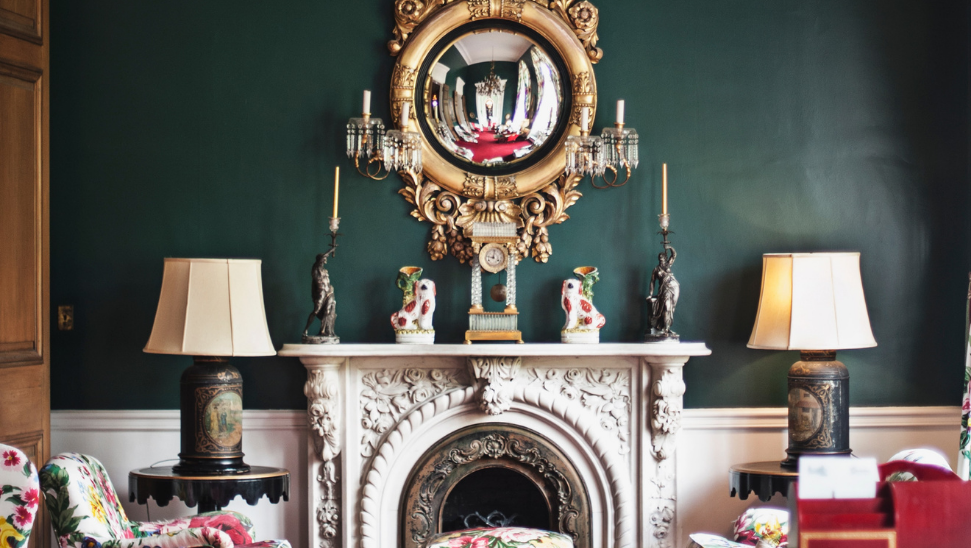 Combat the gloom with glamorous gold touches
"After this gloomy and restrained year, we have a desire to get back to an even fuller life with fewer rules", explains Eléonore. "Working with gold touches is the best interpretation of this eagerness for a bright, comfortable and rich interior with a little touch of whimsy and nonconformity".
Ancient aesthetics
Continuing the nostalgia streak, this year is set to bring back relics from beyond one's personal past. Instead, we're going all the way back to the ancients for handcrafted and archaic decor. This style is all about little touches and decorative pieces that pull together a scheme. Think gold coins from bygone eras and beguiling archeological pieces from the Mediterranean region such as fossils, with more contemporary finds such as Murano glass. This aesthetic celebrates what has come before us and makes each home a liveable museum in its own right.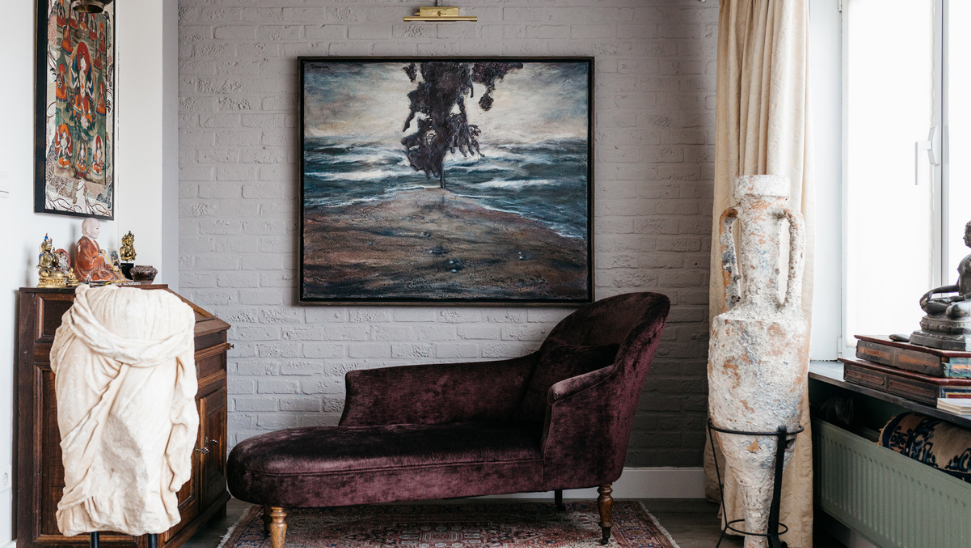 The ancients knew a thing or two about style too, so bring these artefacts into a contemporary home for a look unlike any other
"A renewed conception of tradition can show us how to enjoy present times" says Francisco. "Special, inherited, handcrafted and singular objects should play a part in our lives, rather than being left to collect dust.
Global finds
If decorating with gold caters to all the glamorous events we can't currently attend, then decorating with intriguing objects from around the world is our way of satiating any appetite for travel. In 2021, the home is set to bring in the best of wunderkammer style with contemporary artefacts and much-loved souvenirs, while also continuing the sustainable trend of investing in locally crafted and vintage pieces.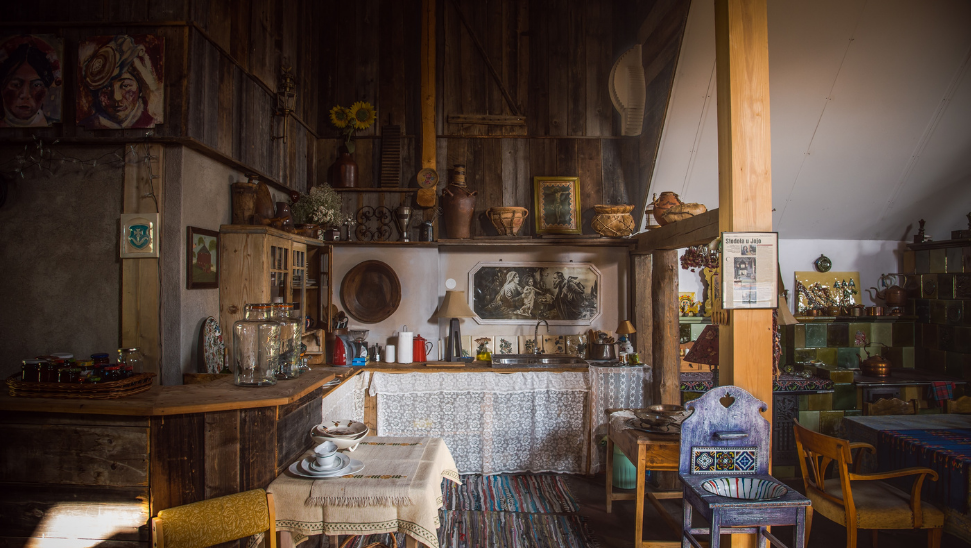 This style is all about reminding yourself of the world beyond your home, but celebrating that notion within it
Mid-century furniture from Thailand, such as bamboo side tables, sculpted benches and shell chandeliers are for those dreaming of a beach bungalow getaway, while Japanese theatre masks and woodblock prints for the wall, are traditional pieces that add both historical and aesthetic value to an eclectic and chic space. "The past year has been a challenging one but it has inspired us to appreciate colourful and peaceful things, ones that transport us to far-flung places or happier times", says Eléonore. "More than ever, the focus will be on natural materials with a special focus on cultural and vintage objects".
There's no rule as to where your finds come from. According to Annick, the trick is to celebrate the many dimensions of decor across the globe, all from the comfort of your own four walls. "Decorating your house with memories of earlier times, city travels, far away voyages and nature is logical in times of quarantine. Last year when we would have asked ourselves what we can get rid of, nowadays we ask: what can we add?".
____________________
Check out our latest Interiors & Decorations auctions for some inspiration, or register as a seller in these categories with Catawiki.
Discover more Interiors & Decorations | Antiques | Asian & Tribal Art
You might also like:

How to style your home in Wunderkammer
How to style your home in Country Library
How to style your home in Parisian Elegance