Written by Tom Flanagan & Stefania Jesi | 17th March 2021
With the world taking a keen interest in being more environmentally conscious, the fashion industry is a major player in the global sustainability question. As a result, vintage fashion—to mean pre-owned clothing, accessories and shoes representative of an era—has become something of a hot topic, especially in certain markets. If you're ready to start buying or selling vintage, it's important to know what to look for and what makes a piece valuable, especially in an online marketplace. Fashion expert Stefania Jesi, explains how to find out how much your vintage garments are worth.
Are my clothes vintage?
An unwritten rule says that a garment is vintage if it is at least 20 years old and if it belongs to a period ranging from 1920 to the 1990s, and even up until the 2000s. Clothes made before the 1920s, however, are mainly intended for museums. It should be said that vintage also means clothes that have marked the history of fashion and therefore represent not only a period, but also a social and cultural influence. We cannot forget how fashion has accompanied youth revolutions, cinema and music. It is therefore not just a question of the age of the garment, but of its uniqueness and the history it brings with it.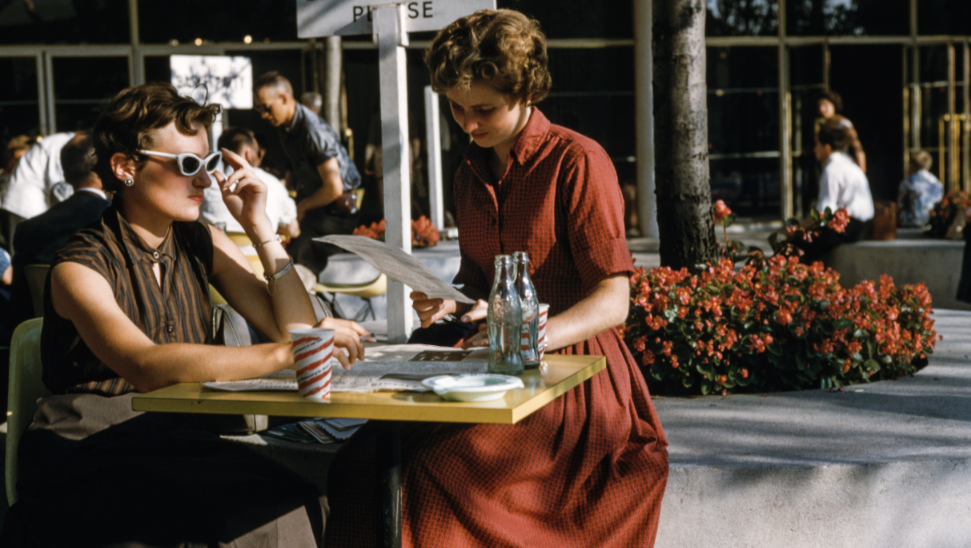 Vintage is about capturing the zeitgeist of an era
How to identify vintage fashion?
To recognise a vintage garment, first look at the internal part of the piece. With clothing, the lining, labels, seams and fabrics must be observed. The older an object is, the more important the manufacturing is. In the past garments were made by hand and often custom made for buyers. This meant that the seams were hand-stitched and not machine-made, the linings were attached with invisible stitches and there were often splints or weights to ensure that the garment fell as intended by the stylist.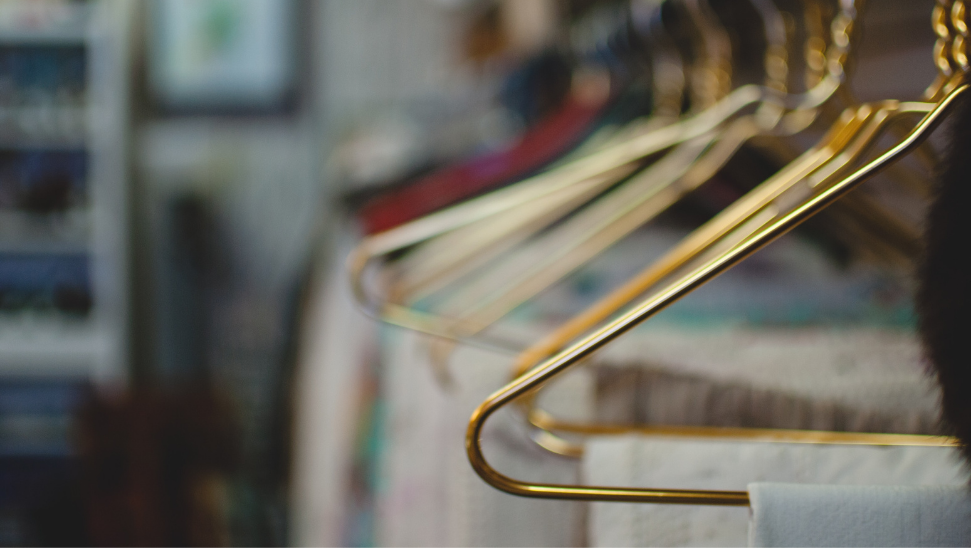 To identify vintage clothing, consider the lining, labels, seams and fabrics
From the 1980s onwards, fashion moved to industrial production. To identify a dress from those years and subsequent decades, it is necessary to make sure that the seams are regular and the labels are sewn straight. Details such as hems and embroideries must be carefully observed to verify that they have been made with care and with quality fabrics.
Determining the value of vintage fashion: Designer label
The designer label of your vintage item is one of the most fundamental elements in determining its value. Some of the brands that have influenced the history of fashion and culture with their innovations are Chanel, Hermès and Yves Saint Laurent, and any of these labels are likely to have value.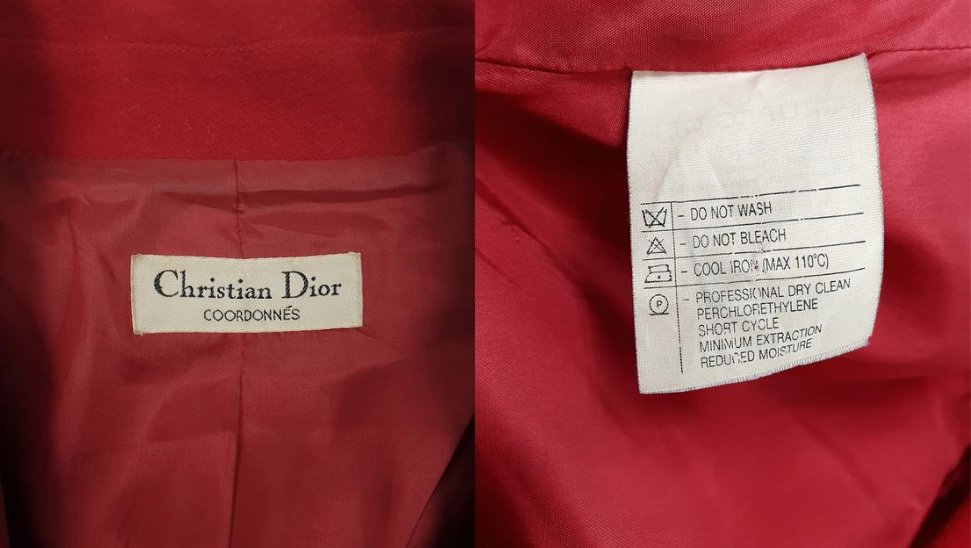 Certain labels will be sought-after – especially those in their original condition which have all their tags
Some examples of high-value vintage fashion items include Elsa Schiaperelli's lobster dress (provocative), the Hermes Kelly bag (status symbol) and Chanel's 2.55 shoulder bag (practical and luxurious), all of which innovated fashion of the time.
Historical Impact
When it comes to vintage clothing, it is essential to determine the historical period of belonging. Not only do we then have an understanding of the cultural movements and society that inspired the stylists for their creations, this helps boost their value too. High-end examples include pieces from Christian Dior's first collection or a Vivienne Westwood garment from her 70s heydey.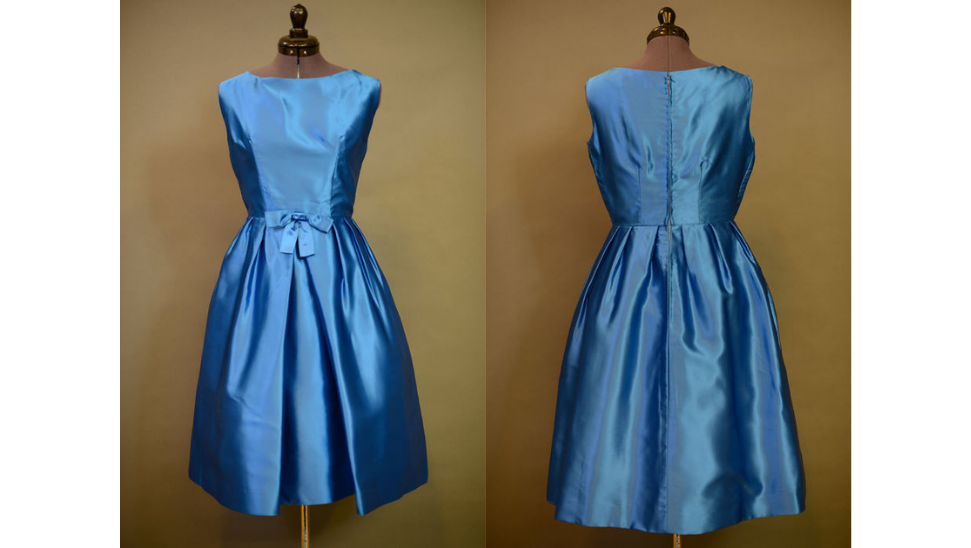 Finding something definitive of its era will boost value
Condition and fabric
Like all collectors, vintage clothing collectors need to know whether a garment is intact or if it has been modified over time. Most premium vintage was made to last. However, vintage lovers know that in the past the clothes were extremely expensive and made with precious fabrics. For this reason it was normal for them to be readjusted by tailors according to size and needs. Some minor damage, such as colour fade or small stains can be ok, however larger issues like rips and holes are likely to decrease the value of any piece.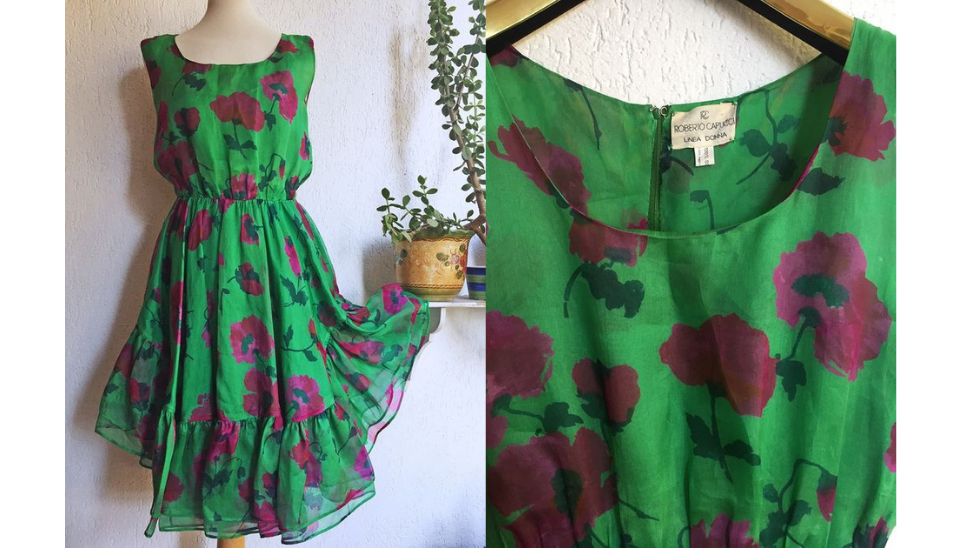 Colour fade can be an acceptable sign of wear-and-tear vs. rips which are likely to devalue a garment
When you want to sell online, the main thing to do is to give any potential buyer as much information as possible. Those who buy online rely solely on the photos and the description as they cannot touch the fabric, try on a dress to understand its fit nor can they assess the conditions. It is the seller's duty to present photographs that illustrate the merits and defects of the object and describe it in the best possible way to bridge the gap due to the digital channel.
Trends
The newest trend in fashion is that everything is in fashion, and this also applies to vintage. The looks of the past are freely reinterpreted and mixed with dresses just launched on the catwalks and in stores. Now people, especially young people, put into practice a mix and match that reflects their personality, ideas, rebellions and belonging without paying attention to ancient rules imposed by society. Keeping an eye on current trends will allow you to correctly value your garments. Right now, that's 70s style flared trousers, corduroy and brash prints.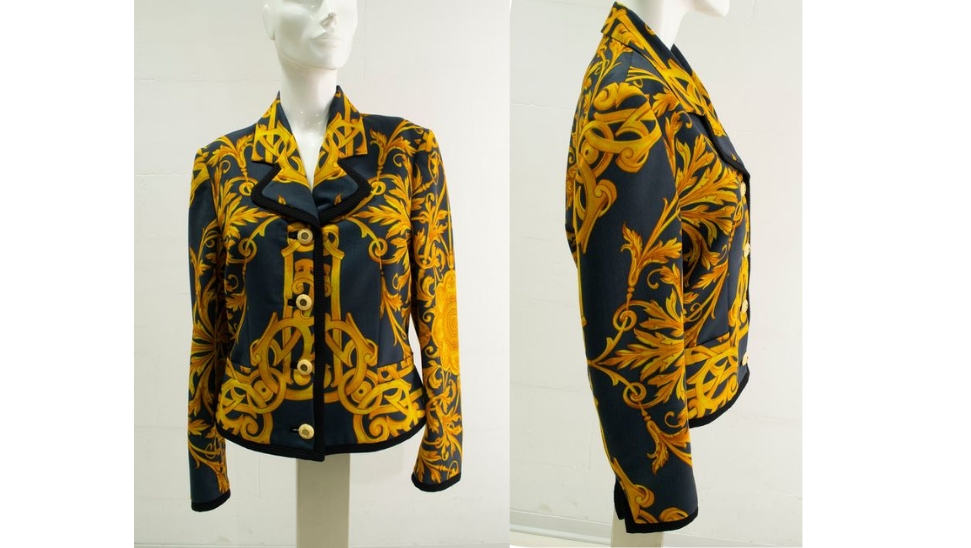 Keep an eye on trends and pop culture which have a major influence on demand for vintage
Why invest in vintage fashion?
Investing in fashion has never been so profitable. A perfect example of this trend is represented by Hermès bags. Hermès accessories are among the most coveted by consumers and collectors and the value that the brand achieves in the field of long-term investments is constantly growing. In 2020 the value of a bag of the maison grew by 13%, far exceeding the 6% growth of vintage stamps and 5% growth of art.
____________________
For vintage lovers, don't miss our fashion auctions on contemporary to vintage clothing or register as a seller and start selling now.
Discover more Fashion | Clothing
You might also like:
How demand for vintage clothing is reviving menswear
Fashion's favourite fetish: the evolution of leather