Written by Tom Flanagan | 2 August 2022
Dubbed a rising star in years past by The Independent and credited with giving new definition to portraiture by various publications, HUSH is a big name in the street art scene and a popular artist in online auctions. Best known for his large and small scale works that incorporate traditional Japanese motifs with the flair and dynamism of street art, HUSH has an aesthetic entirely his own. We sat down with him for a candid chat on his inspiration and influences.
Could you tell us briefly what first drew you to art?
It was a natural path from the very beginning really. It's what I did since being a kid. Not necessarily to become an 'artist' but I always knew I'd be doing something creative. I completed art school—design and Illustration—and designed flyers in the acid house and rave days. I came through all the street subcultures. Then I worked for design and ad agencies while always working on my own creative projects and making art. The street art scene grew organically over time as did the artists within the scene, and it's grown into the movement it is today.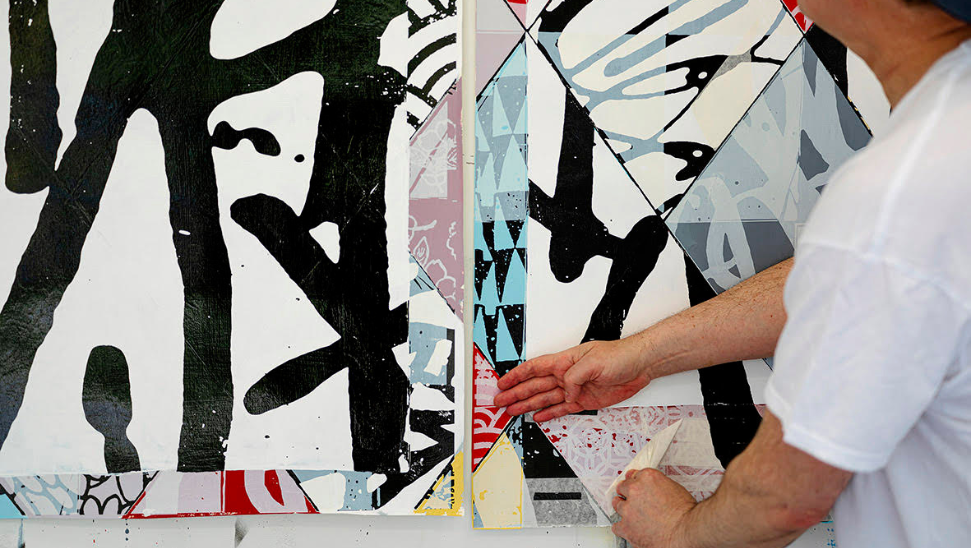 HUSH is known for his mixed media approach to art; the use of assemblage and collage.
How would you characterise your style to people new to your work?
I usually just lift my phone out and show them a picture! I like the work to speak for itself. It's influenced by street cultures past and present.
A lot of your art focuses on the female form—why is this?
In the figurative works it's a nod to past art traditions. I use the black and white monotone so that the figures suggest a sculpture or monument; imposing and powerful while still being beautiful. The patterns and abstractions in the pieces are influenced by graffiti, tags, typography and patterns adopted by different cultures, they are all visual codes. Through the years the pieces have become their own identity which I keep expanding on and progressing.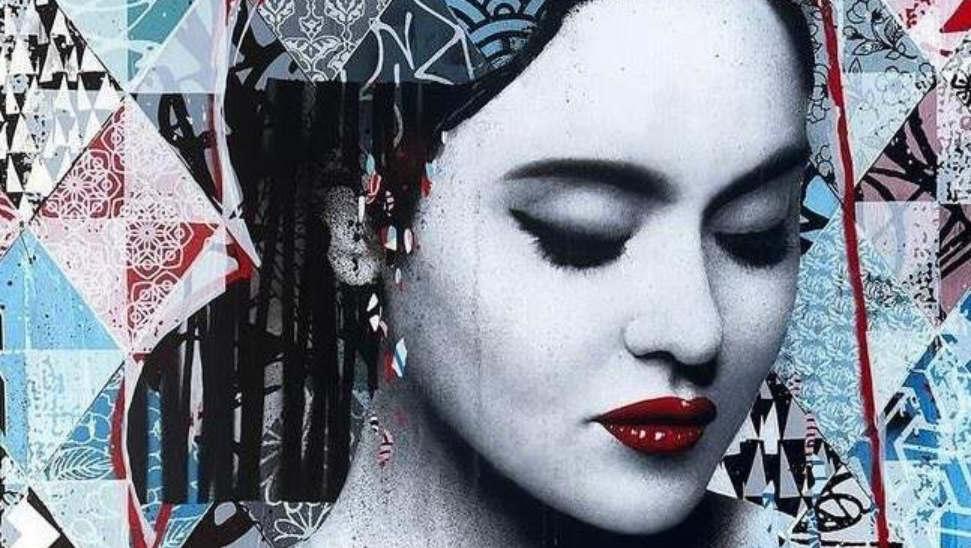 The use of solitary female figures, usually drawn from Japanese culture, is a common visual in HUSH's artworks.
Are there themes or messages you try to communicate in your work?
I listen to a lot of podcasts on the mind, physics, philosophy etc. and many of my thoughts are referenced in the pieces. I reference times past and present and whilst these are only apparent to me, they help shape the work. I like the viewer to see what they see. When I meet people I talk mostly about what I was thinking when I made the work and point out details on the piece. Each piece has a story.
How do you feel about the transition to art being sold online vs via galleries?
Both have a place. Online has made art more accessible to a lot of people which is positive, and galleries will always have their place; standing in front of a physical piece of art is an experience.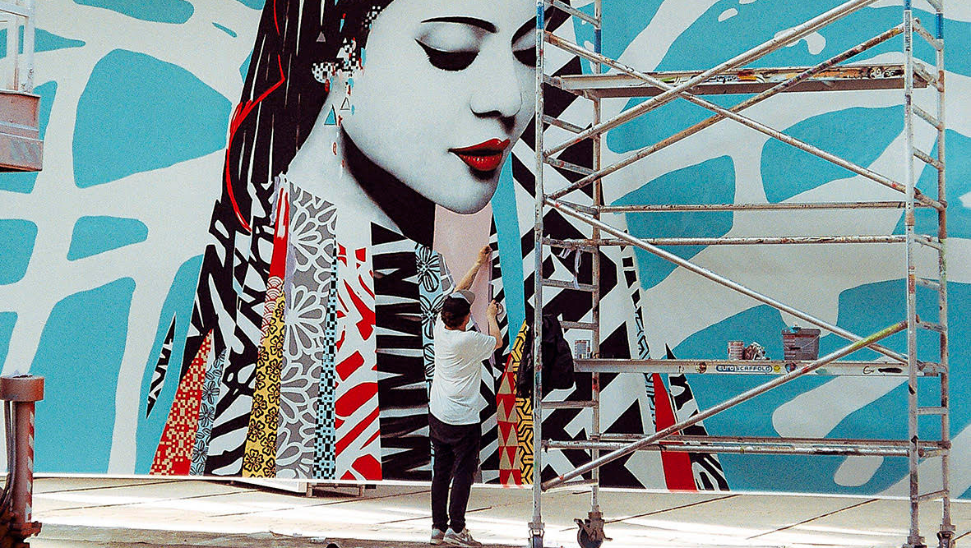 HUSH is also known for his large scale works, as pictured here in Amsterdam.
What type of art and artists are currently inspiring you?
I'm really into the French and German Post Vandalism artists. The abstraction works coming from these artists is so inspiring.
Do you notice any emerging trends and changes in the contemporary art world?
The NFT trend is still in its infancy but is exciting as another outlet of creativity to explore. It makes the production of animated and moving image pieces easier to experiment with and allows new ideas to be formed, which can help you progress all your works through different mediums. The smart contrasts in these pieces can also become a creative experience. I think we are only now starting to see the possibilities in this space.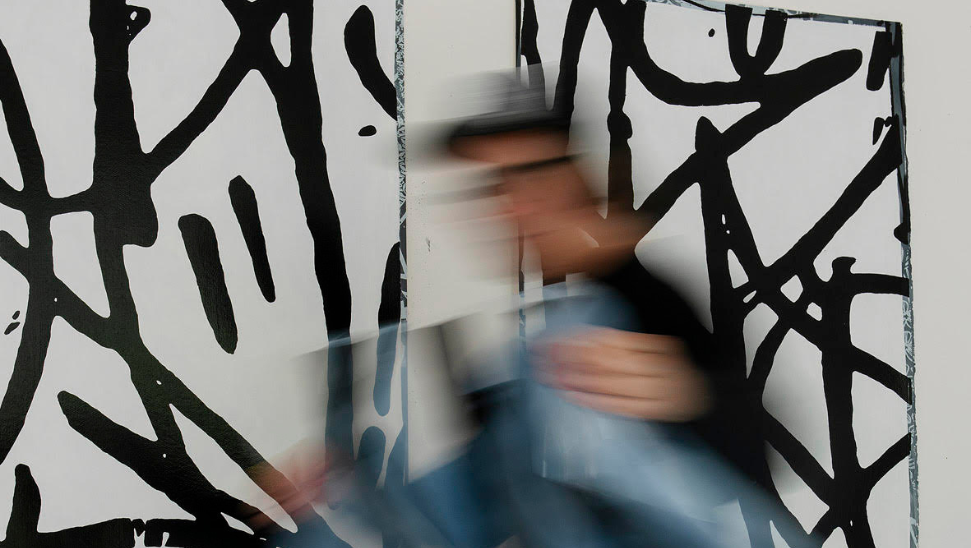 For HUSH, physical art will always have a place in the art world, regardless of the rise in online art.
Finally, what about art is important to you?
I think Leo Tolstoy sums it up best: "Without art, mankind could not exist".
____________________
Find HUSH on IG via @hushartist. Explore artists like HUSH in our dedicated Street Art auctions. Or register as a seller.
Discover more Street Art | Modern & Contemporary Art
You might also like:
In conversation with Karl Lagasse