Written by Irene | 2nd July 2018

Sports memorabilia is far more valuable when autographed by the athlete it's associated with because the autographs give character and historical value. How can you be sure the autograph is authentic? Our in-house sports memorabilia expert gives you five factors to help you determine the authenticity of the autograph on your sports memorabilia.
Factor 1: Pre-print
A large portion of the signed sports memorabilia sold on the internet is actually fake. Manufacturers of mass-produced sports memorabilia very often add a 'celebrity autograph' that is pre-printed. The best way to spot these fakes on photos and posters is to hold it up to a light: if the autograph lights up the same way as the picture, it was pre-printed. Authentic autographs are added later and the ink often shows a purple-grey colour when you look at it from the side of the picture. But be careful, because autographs added later can be fake too.
Factor 2: Autopen

One way to create many reproductions of an autograph is with the help of a so-called autopen. A stylus connected to a mechanic arm is able to draw a very realistic signature. Politicians, for example, will often use an autopen to automatically sign the hundreds of letters they have to send each day. The use of an autopen autograph on your sports memorabilia creates an authentic look, since it is added after the manufacturing process, but luckily there is a way to tell the difference. Lines created by the autopen have the exact same rhythm and thickness, unlike authentic autographs.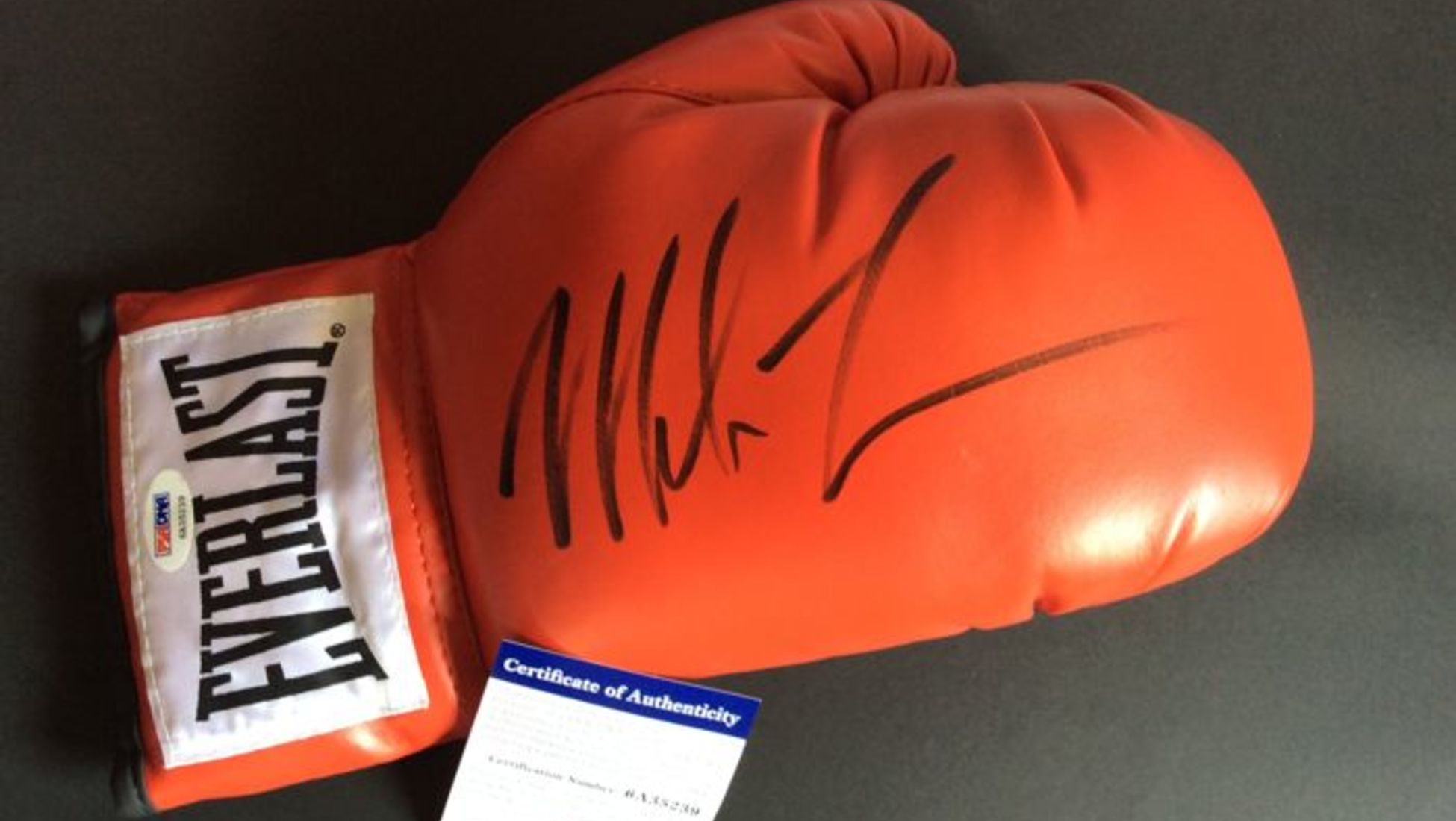 A genuine autograph has areas of heavier and lighter pressure

A dot at the end and beginning also gives away how the mechanic arm works: starting and ending abruptly. A genuine autograph has areas of heavier and lighter pressure, such as with this autographed Mike Tyson glove. Notice how the ink is inconsistently spread across the signature.
Factor 3: (Post-) print
Autographs that seem to neat to be true, are generally fake. Football jerseys, for example are often printed with the signatures of 'the entire team', but fully autographed team shirts are almost always a fake - you can tell from the way the signatures are spread equally over the shirt. The lines of the autographs are thin and there is an equal amount of ink used for every part of the autograph. Humans don't autograph that way.
One thing to remember is that no two signatures are exactly alike. Compare signatures online. Did you find another item with the exact same signature? Then you know they were both produced by a machine, not your favourite athlete.
Factor 4: Stamps
In daily life, a rubber stamp is regularly used by people who have to sign hundreds of letters each day. But that's not what you want for your authentic sports memorabilia autographs! How can you see if the signature was made with a rubber stamp? The edges of the autograph will be thicker than the centre, and often the ink will have bled a bit on the outside edges of the lines.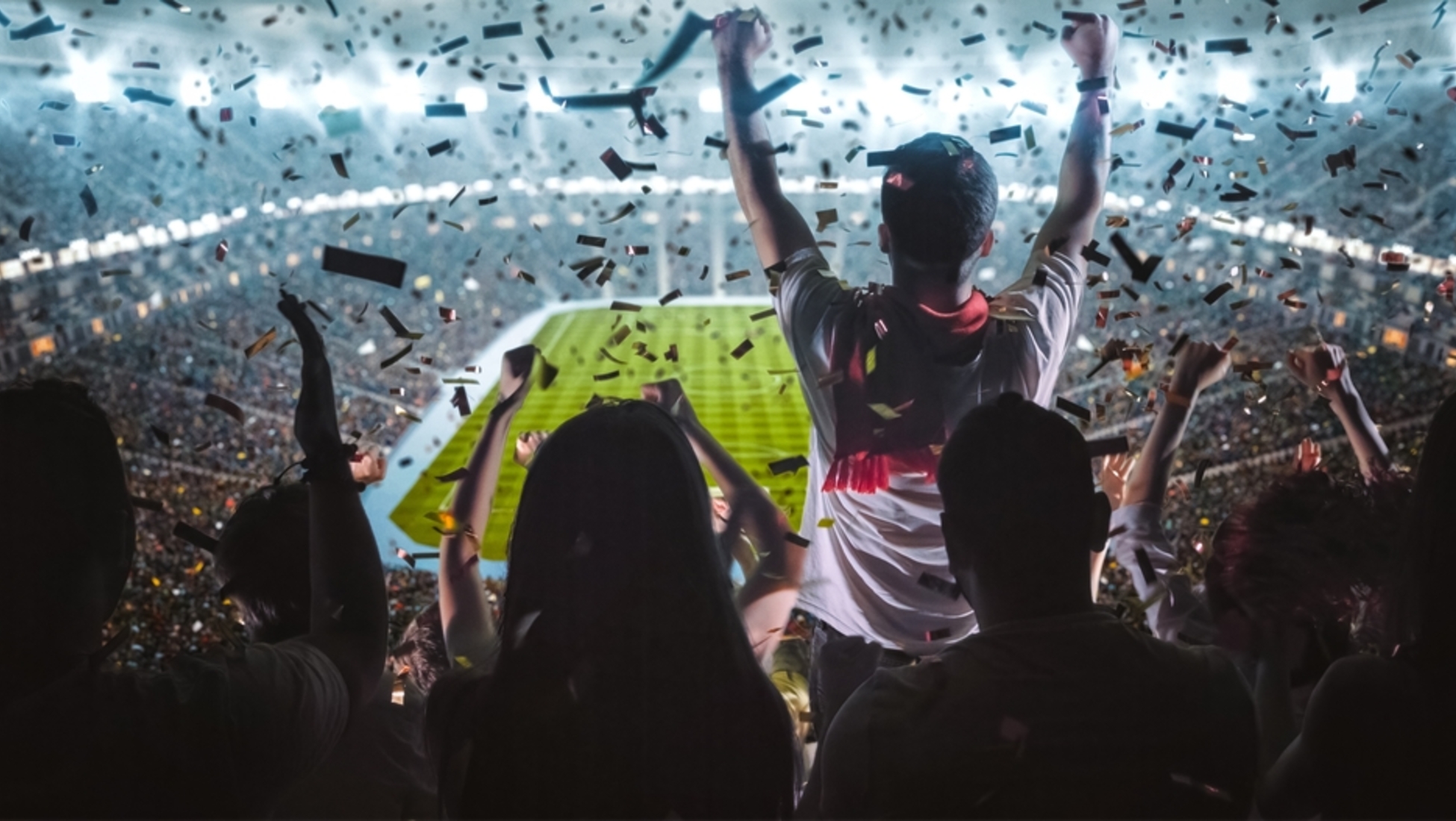 Factor 5: Forgeries
Sometimes an autograph is duplicated by hand, but there is a way to tell the difference. Have you ever tried to copy someone's signature? Then you'll know forgeries by hand are done in a slow, hesitant matter. Natural signatures however are the result of one fluid movement. This is why a natural signature actually looks fluid and relaxed: a copied signature starts and ends abruptly and can be shaky or uneven.
It can be difficult to determine whether an autograph is authentic, even with these tips. Luckily at Catawiki we have experts that check all signatures before the items are put up for auction so you can bid on sports memorabilia autographed by your favourite athletes with confidence! Take a look at our Sports Memorabilia auction or register here if you wish to sell a special item.

Discover more autographed sports memorabilia
You might also like these articles: