Written by Beulah | 29th April 2020
The early 00s were a grim time for classic camera fans. Mass-produced digital cameras made photography accessible to a legion of new enthusiasts, but for a while it looked like instant analogue camera brands were going to pay the price. Polaroid was one of the early victims, its pop culture prestige not enough to save the ailing firm's profit margins. Thankfully, Polaroid's fans had other ideas. This is the story of how Polaroid came back from the dead.
The birth of Polaroid
The Polaroid Corporation was founded in 1937 by Edwin H. Land. A scientist and an inventor, Land developed the Polaroid polarizer – a plastic sheet imbued with the development chemicals needed to create a photograph. This meant that with the touch of a button, photographers could cut out the lengthy development process for a photograph and instead create a near-instantaneous image.
The life of Polaroid
Land was the Polaroid Corporation CEO for over four decades and his combination of leadership and innovation often sees him compared to another trail-blazing CEO: Steve Jobs. However, a series of failed product launches (including an instant video camera named Polavision) saw Polaroid Corporation struggling and, after Land stepped down, a number of bankruptcies and buyouts saw the company entering the 21st century in a bruised and battered state.
Throughout the company's highs and lows, Polaroid film still continued to accrue high-profile fans and mainstream adoration. Artists like Andy Warhol, Lucas Samaras and Marie Cosindas experimented with Polaroid portraits, The Rolling Stones sang "Yeah, I heard about you Polaroids"; Thelma & Louise took a Polaroid camera on the road, and Heather Graham and Winona Ryder wielded Polaroids like weapons in Boogie Nights and Beetlejuice. Polaroid got everywhere and it wasn't long before the name became synonymous with instant film.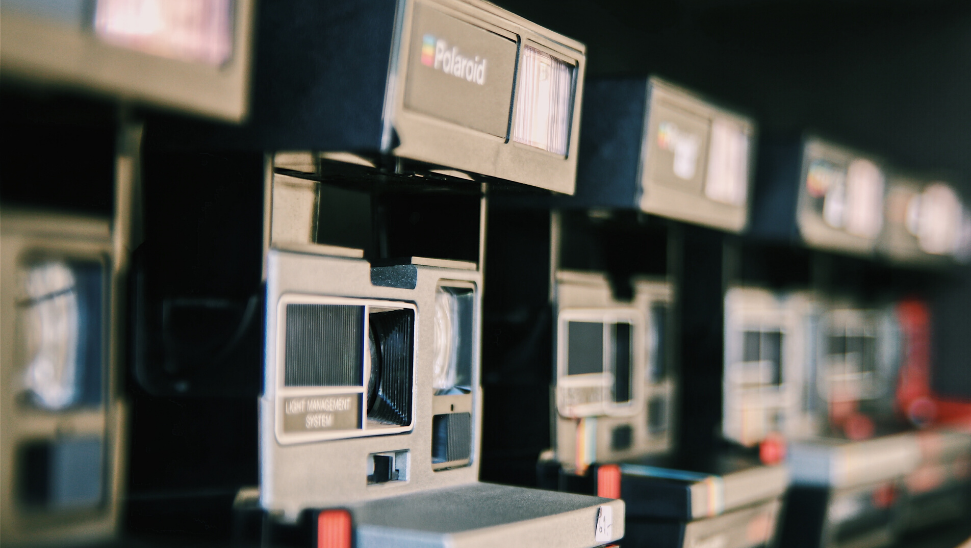 A display of vintage Polaroid cameras for sale.

The death of Polaroid
The Polaroid struggled to keep up with the digital camera trend and the company announced that it would cease producing commercial cameras in 2007. Three factories were left open to create Polaroid film for users who already had Polaroid cameras, but these factories soon shut down in February 2008. These closures led to an outpouring of support from Polaroid fans.
An online petition to keep the camera factories open collected over 30,000 signatures, meanwhile photography communities sent hundreds of their favourite Polaroids to the corporation's HQ, and appeals were made to rival film manufacturers to create alternative film that would work in Polaroid cameras – all of which, sadly, came to naught. The factories were shut down and over 450 workers were made redundant. For a while, Polaroid owners were left to scour their local photography shops and specialist internet forums in a frantic attempt to buy-up the last Polaroid film.
The return of Polaroid
The last Polaroid factory closed in February 2008. Among the small group of fans who decided to attend the closure were Florian Kaps and André Bosman. Later, as they commiserated over the demise of their favourite camera, Kaps and Bosman realised that this didn't have to be the end. In collaboration with Marwan Saba, they founded the Impossible Project. With a bit of luck and a lot of crowd-funding, Impossible Project set out to create and sell their own version of the Polaroid.
As the equipment from the closed Polaroid factory was auctioned off, Project Impossible managed to raise enough money to buy some of it. They also set up shop in a few of the original factory's old buildings and appealed to Polaroid fans around the world to help them perfect their Polaroid film; or at least something that didn't drip oil, start smoking or destroy their cameras. By May 2017, Impossible Project were in a position to acquire the Polaroid brand and intellectual property, leading to Impossible Project being rebranded as Polaroid Originals. And just like that, the story of Polaroid came full circle. From Polaroid to Impossible and then back to Polaroid again.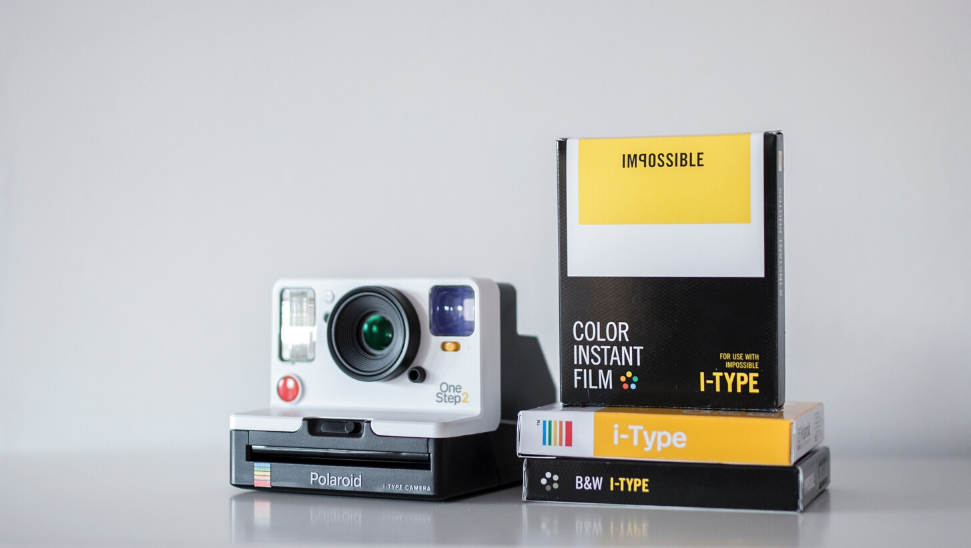 Project Impossible film, before they purchased the Polaroid trademark.

The power of fans
While this story has a nice, neat conclusion, it also signals the start of something a lot bigger and potentially disruptive for the commercial market. Polaroid was a brand and a company without commercial viability, but Polaroid's fans flipped the script and made a powerful statement: that love for a brand can be more important–both symbolically and practically–than money. It presents an interesting challenge for other superfans and raises questions about which other brands we would like to bring back from the dead.
____________________
Interested in owning a Polaroid camera? Check out our latest camera auction or, if you already own one, consider registering as a seller with Catawiki.
Discover more Analogue Cameras | Polaroid
You might also like:
Everything you need to know about investing in analogue cameras
How much is your old Polaroid camera worth?
How George Eastman's Kodak Made Photography Available to Everyone