Written by Simone | Published 31 March 2017 | Updated 11 January 2023

When we think about tragic figures that created beautiful art, Vincent van Gogh comes to mind. And even though we know more about him than the average painter because of his extensive correspondence with his brother, Theo, aspects of his life and death remain unanswered. We've put together a list of the mysteries surrounding the life and death of a legend in classical art, Vincent van Gogh.
We don't know how he died
It's true, after all this time we're still not sure if it was a suicide or if he was murdered, or if it was just a freak accident. We can only agree that he died at the young age of 37 and is laid to rest beside his brother Theo in Auvers-Sur-Oise, France.
We don't know what troubled him
Many psychiatrists have tried to diagnose Van Gogh long after his death, but the truth is still out there. We may never know what demons or ailments tortured Van Gogh to the point of depression or what caused the paralysing anxiety that led him to the asylum where he created some of his most famous works.
We don't know anything about his love life

There are several accounts of Van Gogh's love life, but not everyone agrees. It is said that he fell in love with his landlord's daughter when living in London, that he possibly had a relationship with fellow artist Paul Gauguin and that he lived with a prostitute in France. We may never know what stories are true.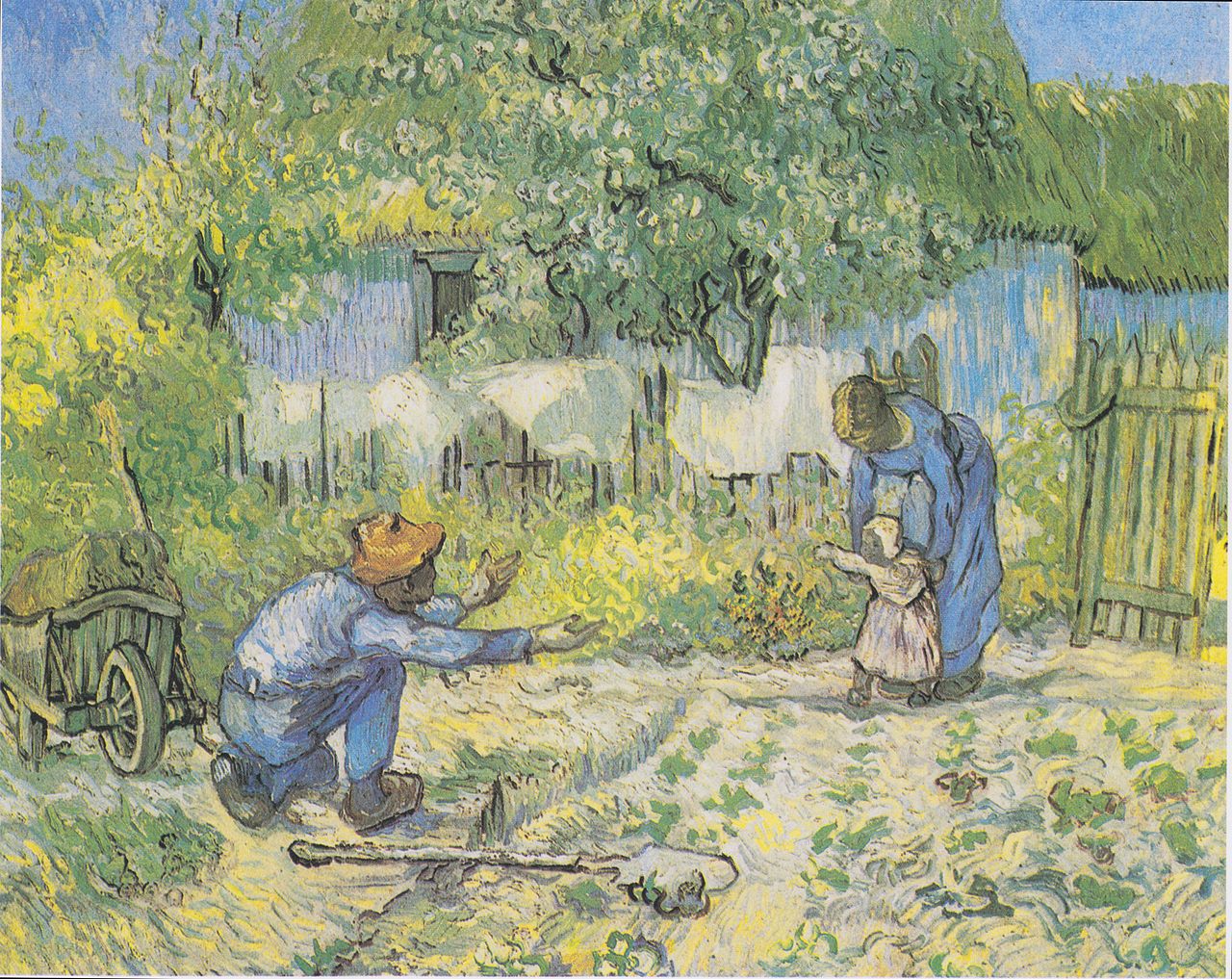 'The First Steps'

We don't know where his talent came from
With no formal training we can only assume that he had incredible natural talent for his craft. He originally aspired to be a pastor like his father and only began painting later in life, using nature and himself as models because he was too poor to afford anything else.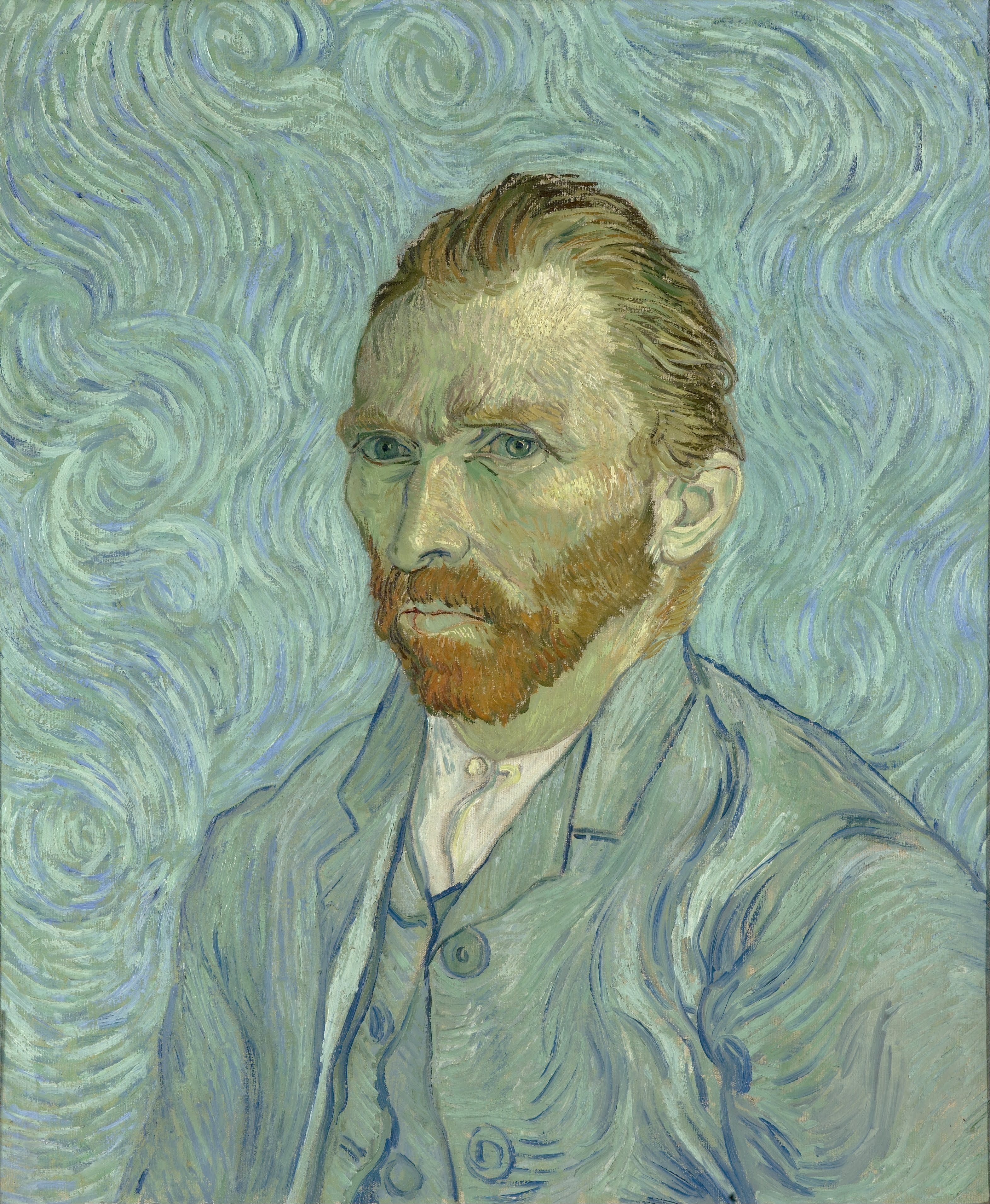 'Self-Portrait'


We don't know why he wasn't more famous during his lifetime
Although he painted an impressive 900 paintings in just 10 years, he only ever sold one during his lifetime, The Red Vinyard. It was sold to impressionist painter Anna Bosch and is now housed in the Pushkin Museum of Fine Arts in Moscow.
We don't really know what happened with his ear
One of the most well-known facts about Van Gogh is that he cut off his own ear, although it is more likely that he only cut off the lobe. Apparently, he brought the ear to a brothel, where he asked for a prostitute named Rachel, to whom he gave his ear and asked her to "keep this object carefully." We can only imagine what her response to this was, or what she did with it afterwards. It is also unclear whether this was an act of self-mutilation or the result of an argument with Gauguin.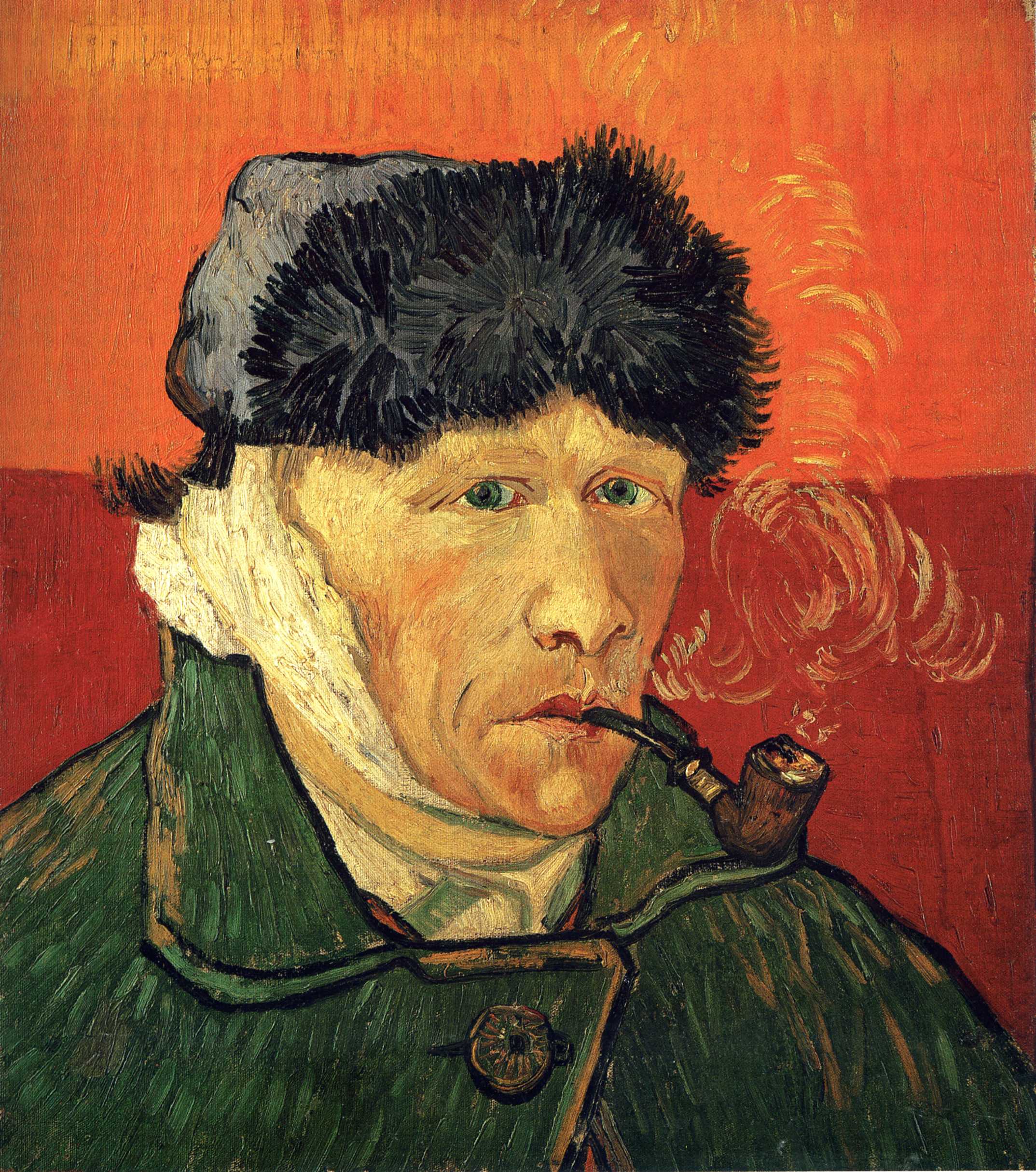 'Self-Portrait with Bandaged Ear and Pipe'


We don't know what colours his paintings were originally
The colours, specifically yellow, in Van Gogh's works have faded over time as a result of unstable pigments and unfortunately, this change is irreversible. Considering how much yellow appears in many of his works, it is a shame that we may never know how vibrant these paintings were during his lifetime.
We don't understand the swirls
Some evidence indicates that the swirls in the sky of one of his most famous works,
Starry Night
, have an eerily close resemblance to actual turbulence flow structures. What's even more strange is that these turbulent swirls appear in the last three paintings he completed before his death.
We still don't know where some of his paintings are
Arguably one of the most mysterious disappearances is that of
Poppy Flowers
. It was stolen not once, but twice from the Mohammed Mahmoud Khalil Museum in Cairo. The first theft occurred in 1997 and the piece was recovered 10 years later. The second theft happened in 2010 and the painting, unfortunately, has not yet been found.
____________________
Find something from Van Gogh in our classical art auctions or register as a seller.


Discover more Art | Classical Art | Modern Art
You might also like these articles:
Pictures of power: queerness in ancient and classical art