Written by Simone | 17th April 2019 | Updated 8th February 2023


The popular perception of Pop Art is that it originated in the United States, with artists like Andy Warhol and Roy Lichtenstein taking the limelight. The focus has been on American pop art for so long, that we might've looked past the other countries, like Italy, Russia and Japan that have their own unique interpretations of Pop Art.
British Pop
Contrary to popular belief, Pop Art actually has its roots in 1950's Britain. The country was recovering from WWII, with a bankrupt population that was dependent on rations, UK artists looked both critically and longingly at the prosperous United States and the capitalist culture that came with it. In 1952, the movement received a name, when a group of young artists formed 'Independent Group'. Among them were art critic Lawrence Alloway, who coined the term Pop Art and artists Richard Hamilton, Peter Blake and Eduardo Paolozzi.
UK artists interpretation of Pop is slightly different from their U.S. counterparts. British Pop was an extension of Dadaism but focused on the sometimes paradoxical imagery of U.S. Pop Culture that represented the prosperity of a society whilst at the same time being incredibly powerful and manipulative. It was a view from afar, whereas U.S. artists were actually living it and using the capitalist system to their advantage. They viewed their art as products, with Warhol even naming his studio 'The Factory'.
Key pieces from British Pop are I was a rich man's plaything by Eduardo Paolozzi (1947). This was the first artwork to include the word 'pop'; depicted bursting out of a gun in a cartoon-like white cloud. Another key piece was Just what is it that makes today's homes so different, so appealing? by Richard Hamilton (1956), which is often seen as the first genuine work of Pop and is even more relevant today as a depiction of information overload.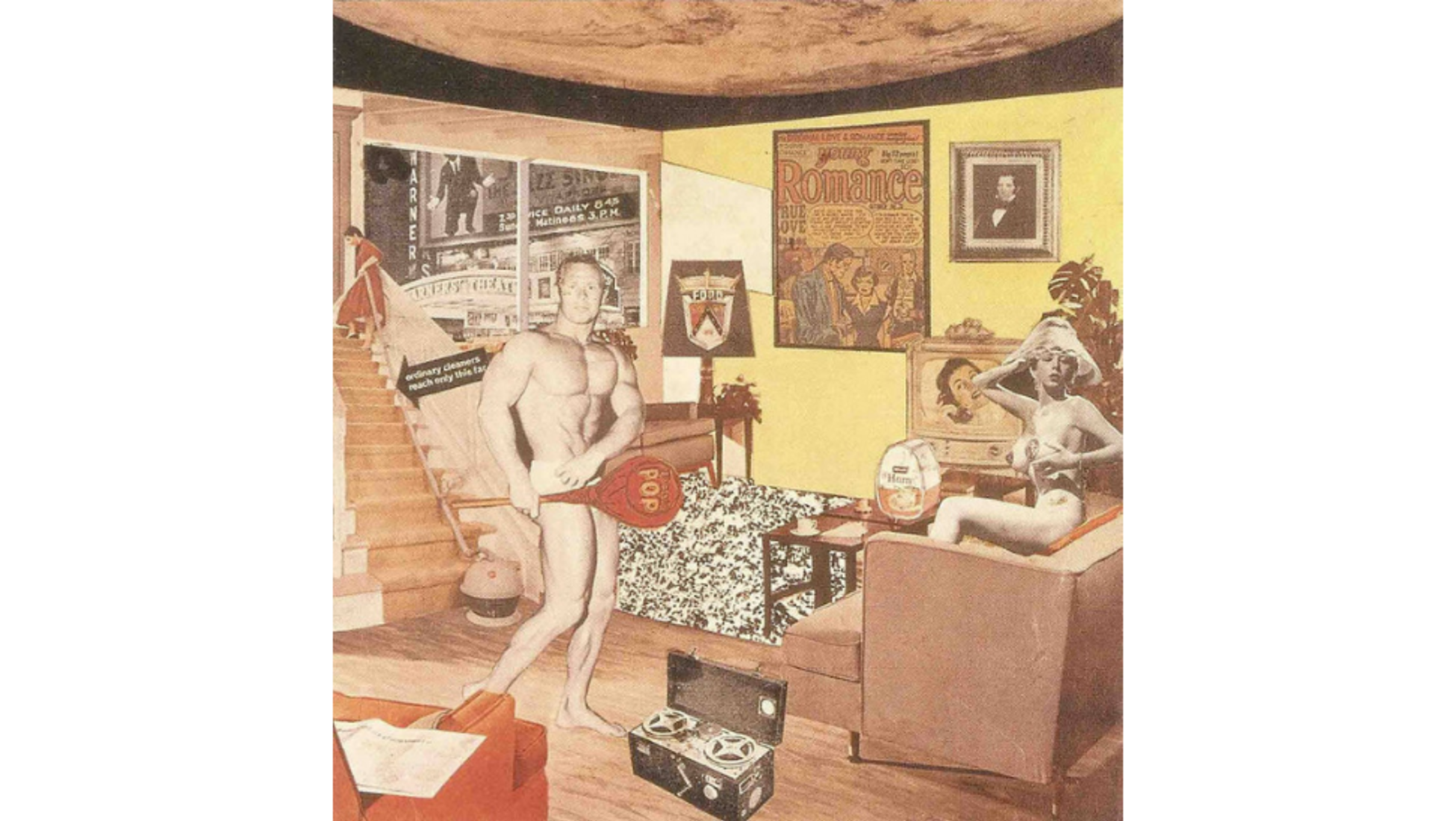 Richard Hamilton - Just what is it that makes today's homes so different, so appealing? (1956)
American Pop
In the U.S., Pop Art was a response to and a reflection of contemporary culture. These artists were bombarded by a sophisticated visual style of advertising that adopted many inflexions and elements of modern art, so in turn, they produced work that was even more bold and aggressive compared to the Brits. American Pop aimed to blur the lines between high art and low culture. Pop artists were of the opinion they could 'borrow' from any source, and whereas Abstract Expressionists was highly personal; Pop Art was more emotionally removed and returned to recognisable images.
Jasper Johns was important in the establishment of U.S. Pop Art, famous for his artistic use of classical iconography in artworks like the painting Flag (1955), as was Robert Rauschenberg, who portrayed social issues using art out of ephemeral materials. Better known, and very different in their approach, were Roy Lichtenstein, Andy Warhol, James Rosenquist, Claes Oldenburg and Robert Indiana, whose work made Pop Art one of the most recognisable styles of modern art.
Italian Pop
What separates Italian Pop from its U.S. and British counterparts is that it drew upon art history and a heritage that was thousands of years old; combining pop culture with 'sacred' images, such as Michelangelo's The Creation of Adam, instead of household products. Their work reinterprets the 'American Dream', but even more so, it captured the Dolce Vita. Diverse as the movement was, it doesn't take an expert to see that Italian Pop Art was truly different from other countries.
The Italian Pop artists collectively were named the Piazza del Popolo, which included Mario Schifano, Tano Festa, Renato Mambor, Franco Angeli, Mimmo Rotella, Giosetta Fioroni, Mario Ceoli, Enrico Baj and Cesare Tacchi. Italian Pop Art has seen a resurgence in recent years, gaining more and more recognition. As 2015's Tate Modern exhibition The World Goes Pop revealed, Pop Art was a movement of truly global reach, with Italy as one of its most vibrant centres.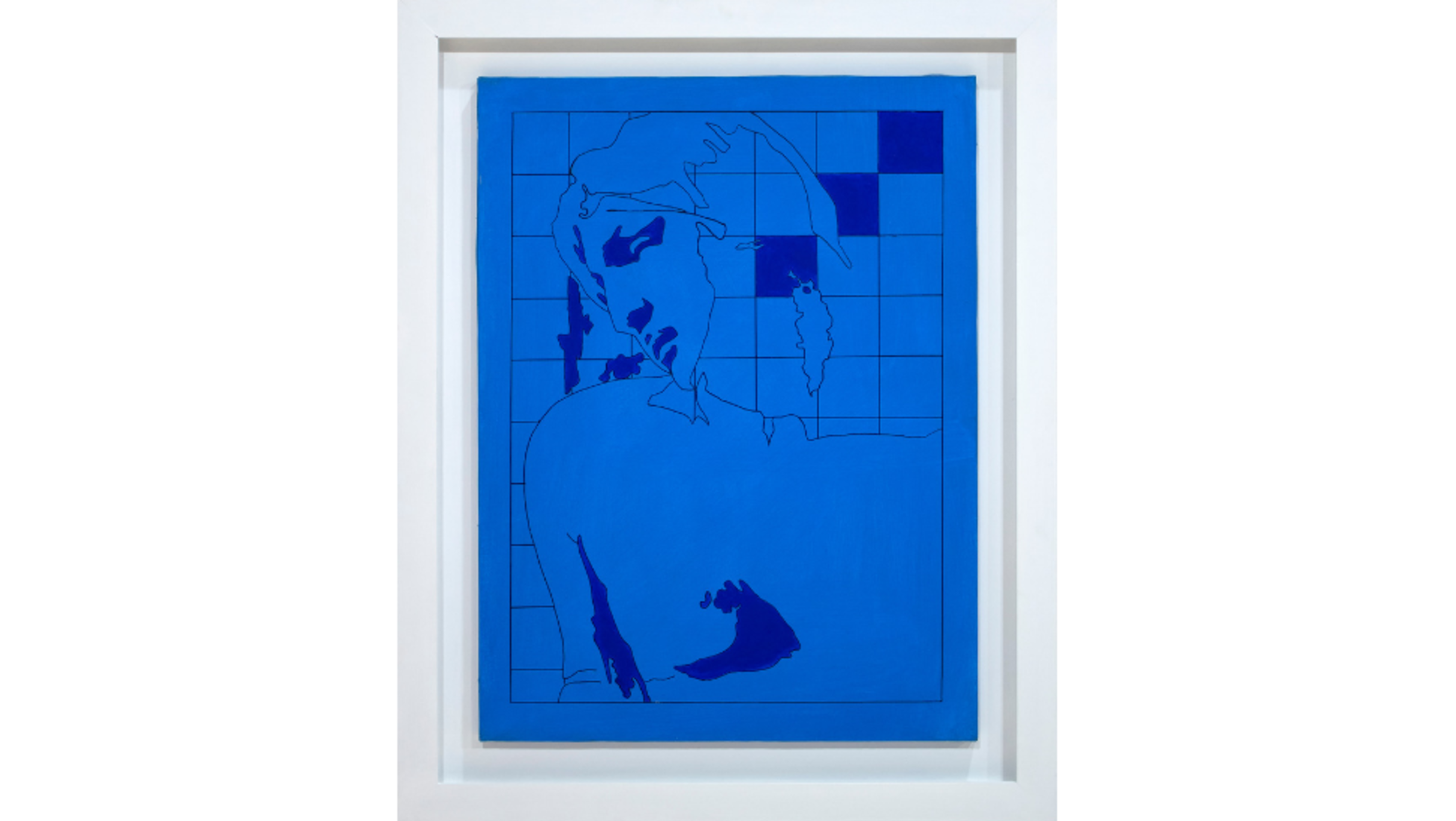 Italian artist Tano Festa is known for his many works featuring Michelangelo's David

French Pop
There are two French movements that are often compared with Pop Art and popped up (so to speak) around the same time Pop Art came into vogue: New Realism, based on the manifesto drafted by critic Pierre Restany involving the recreation of everyday materials to express their meaning, sculpture as their medium of choice, and Figuration Narrative; a painting movement born as a reaction to Pop Art. These movements were different from U.S. Pop Art in that it was not mass market, which was reflected in higher prices.


Japanese Pop
In Japan, the use of images of the modern world, copied from magazines was already done by Harue Koga in the late 1920s and early 1930s and clearly foreshadowed elements of Pop Art. Tadanori Yokoo became one of the most successful Pop artists in the mid-1960s, just like Keiichi Tanaami. Japanese manga and anime like Speed Racer was a big influence on Japanese Pop Art.


Russian pop art
A little bit late to the party, Russian Pop Art, or 'Sots art', came into bloom after 1991 – when the Communist Party lost its power and there was more freedom of expression. Some works that could be considered Pop Art were created earlier but only surfaced around the early 1970s, although you could argue that the aesthetically pleasing propagandistic Soviet posters in the 1950s (designed to promote the wealth of the nation) were also an early form of Pop Art. In 1990, Dmitri Vrubel created the mural painting My God, Help Me to Survive This Deadly Love on the Berlin wall, which is considered the epitome of Russian Pop Art.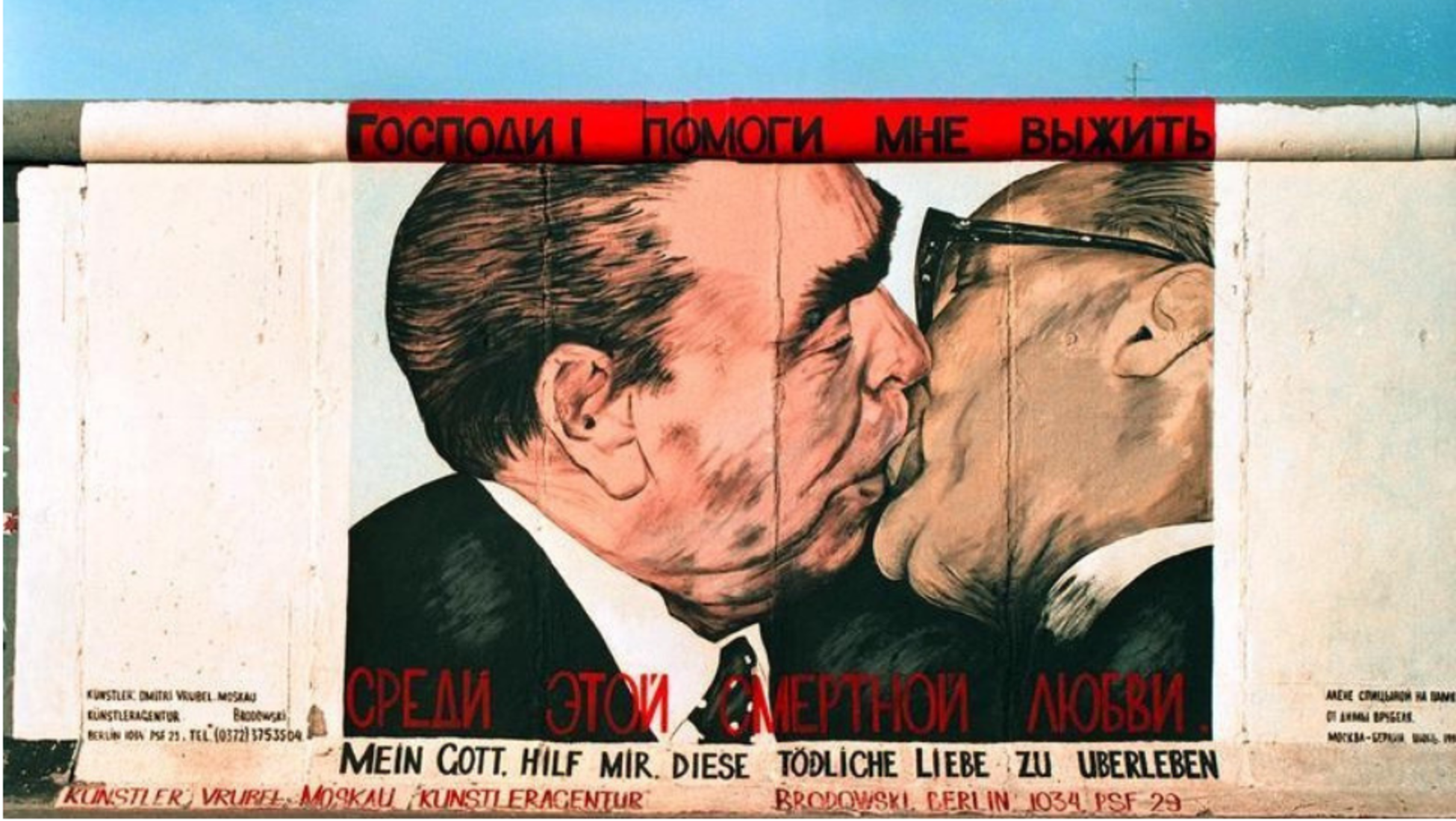 Dmitri Vrubel - My God, Help Me Survive This Deadly Love (1990)
____________________
Find more Pop Art in our weekly art auctions and or register as a seller.


Discover pop art | modern art | street art


You might also like

From the Streets to the Gallery: Meet the Top Street Artists of Today

Meet the creators turning Lego into art