Written by Tom | 13th March 2020
When taking a photo of your artwork – whether it's for Instagram or to sell online – you want to present it in its best light, with every shade, angle and flourish captured. We asked one of our art experts, Ard Doko, to walk us through the absolute need-to-knows when photographing artwork.

While we're accustomed to appraising art in galleries and museums, online spaces are becoming as commonplace when it comes to consuming and buying art. The presentation of art in galleries is given an extensive amount of love and care, and it's no different online. "When you want to sell art, you want to present it at its best. Taking attractive photos increases sales", explains Ard. "It's like a first date, people dress nice and look their best in order to leave a desirable impression. It's no different with art".
Pivot on period
Art spans eras and different periods require different approaches to photography. What might constitute a good photo of contemporary art (like street art) may not work for classical art. "Details that are important to capture and highlight vary per genre", says Ard. "Classical paintings, for instance, need as much attention given to the back of the artwork as to the front, while for street art you want to capture colour and scale."
There are things to look out for, regardless of the period "You'll still want to photograph the signature, date, texture, framing (if applicable) and some detail shots of the subject matter", Ard explains. "All of these contribute to the full experience when it comes to buying artwork online". If you aren't sure what to photograph, try and cover all the aspects mentioned above. Always begin with a clear shot of the artwork, then showcase the front and back of the artwork if it's a classical piece, or – if it's a piece where the frame is intrinsic to the value – follow with close ups of the frame.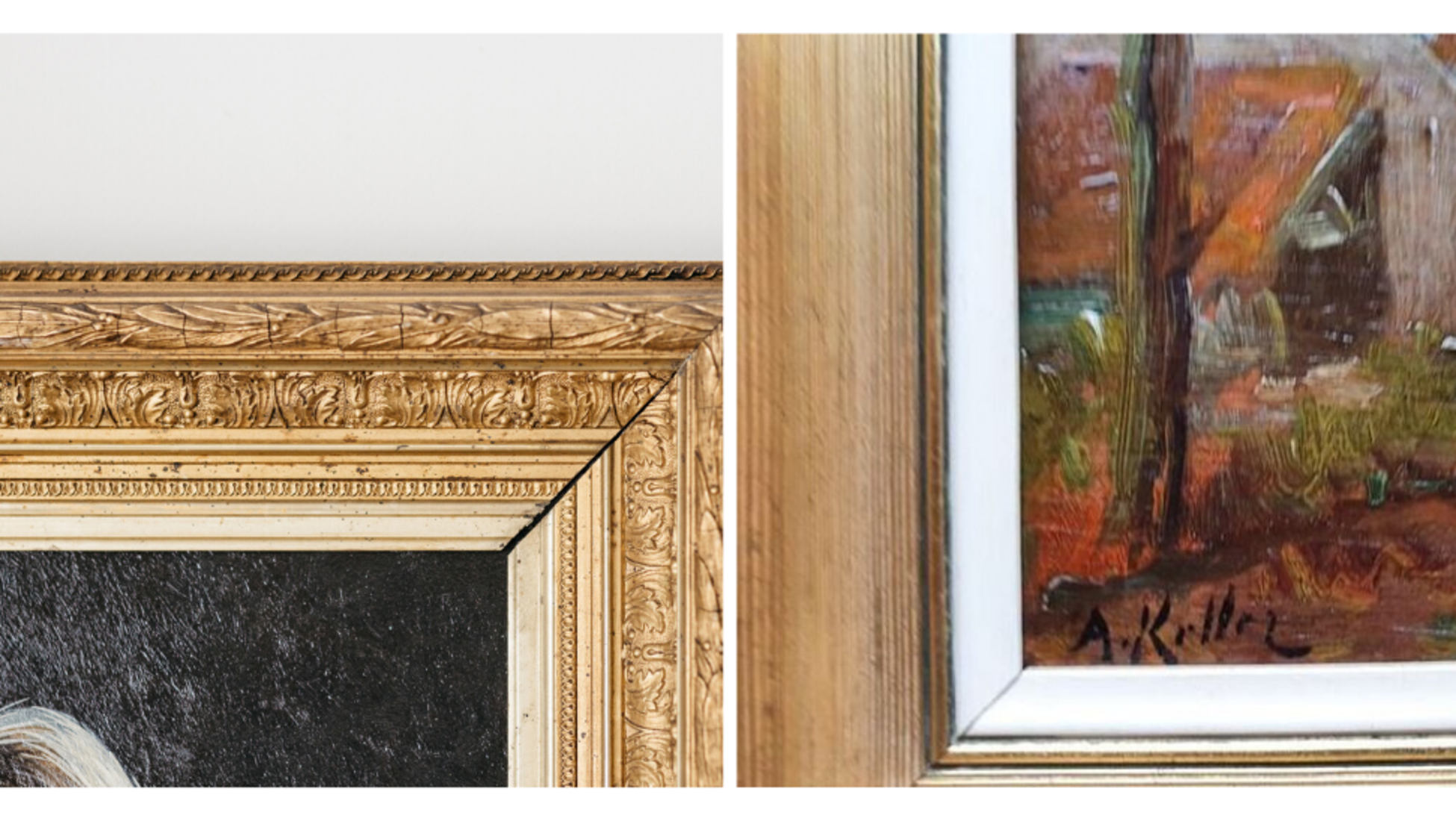 Left: A clear shot of the frame and detail. Right: A blurry image that doesn't convey the frame clearly.
Know your audience
If art is subjective, then it's important then to get a range of shots and be clear about the purpose of these pictures. Where will they be living (your website only or on social media) and what do you want to convey (provenance or colour)? One particularly common question is whether you should shoot on a blank background or in context, and this depends on your audience too.
"Blank backgrounds are almost always better than situational contexts in my opinion", says Ard. "Many people try to upload images with themselves in the shot, which tends to distract from the art more than enhance it. But situational contexts work well on social media, like on Instagram, where there's a larger emphasis than normal on the person". One thing that's always important to audiences is lighting. "Whether it's studio lamps or natural lighting, make sure you capture a bright image that conveys all the mentioned details and anything that might be considered to be damage, as this helps manage expectations".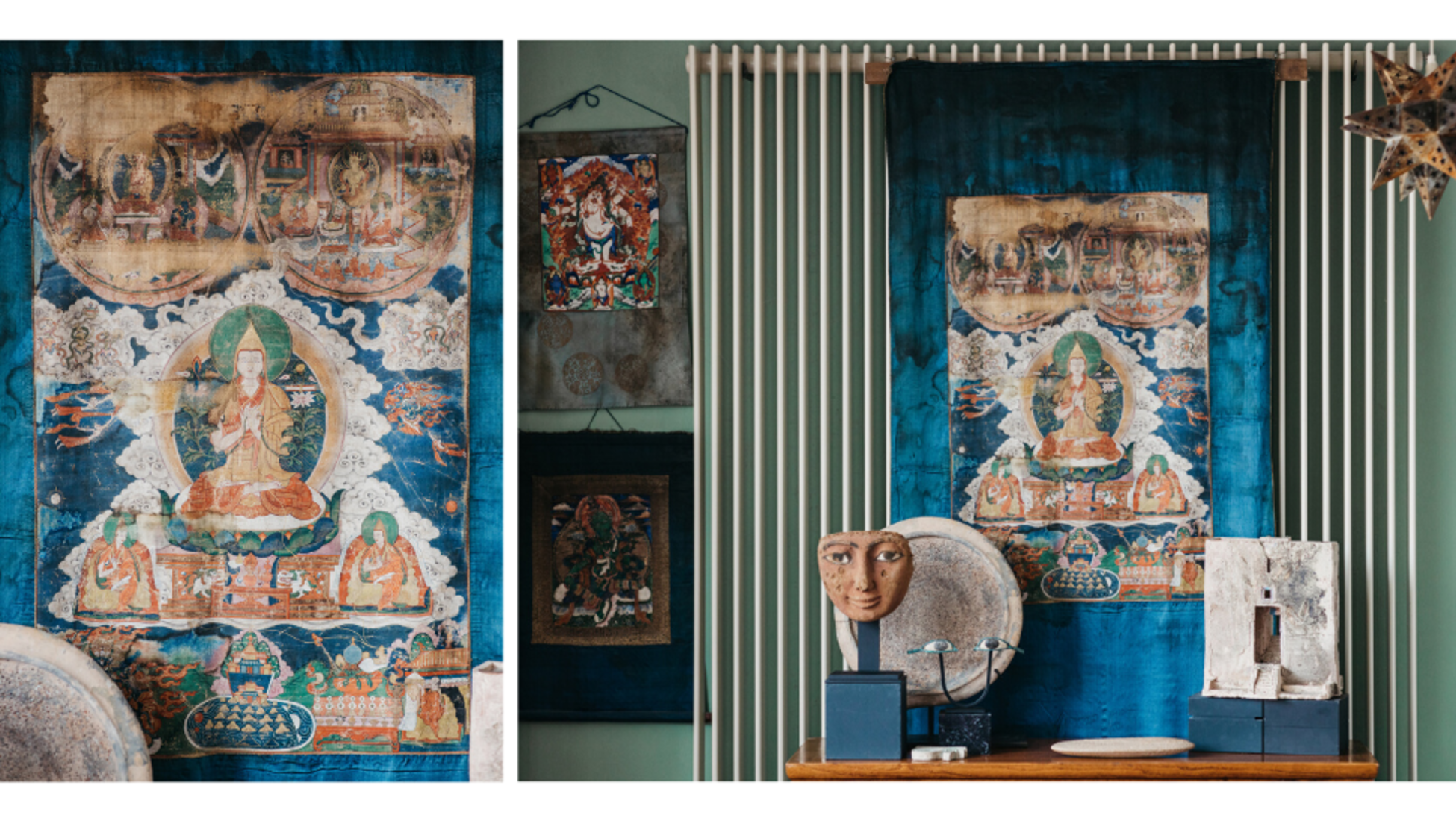 Left: this image would work better for selling. Right: this image has more context and is better for social media.
Consider proportions
Symmetry isn't just important for certain styles of art – it's a crucial component of a good photograph too. Capturing a centred picture of your artwork helps convey a sense of professionalism and clarity.
"You don't need a professional camera to have good images nowadays", Ard reassures us. "Use guidelines on your phone to have an artwork centred and cropped, making sure distracting elements have been removed. And when you're uploading images of your art, be sure that the first images you present of your artwork are images where it's just the artwork itself. Within auctions and selling services, these are more likely to initially pull a user in, and they're also better for marketing purposes should you choose to advertise".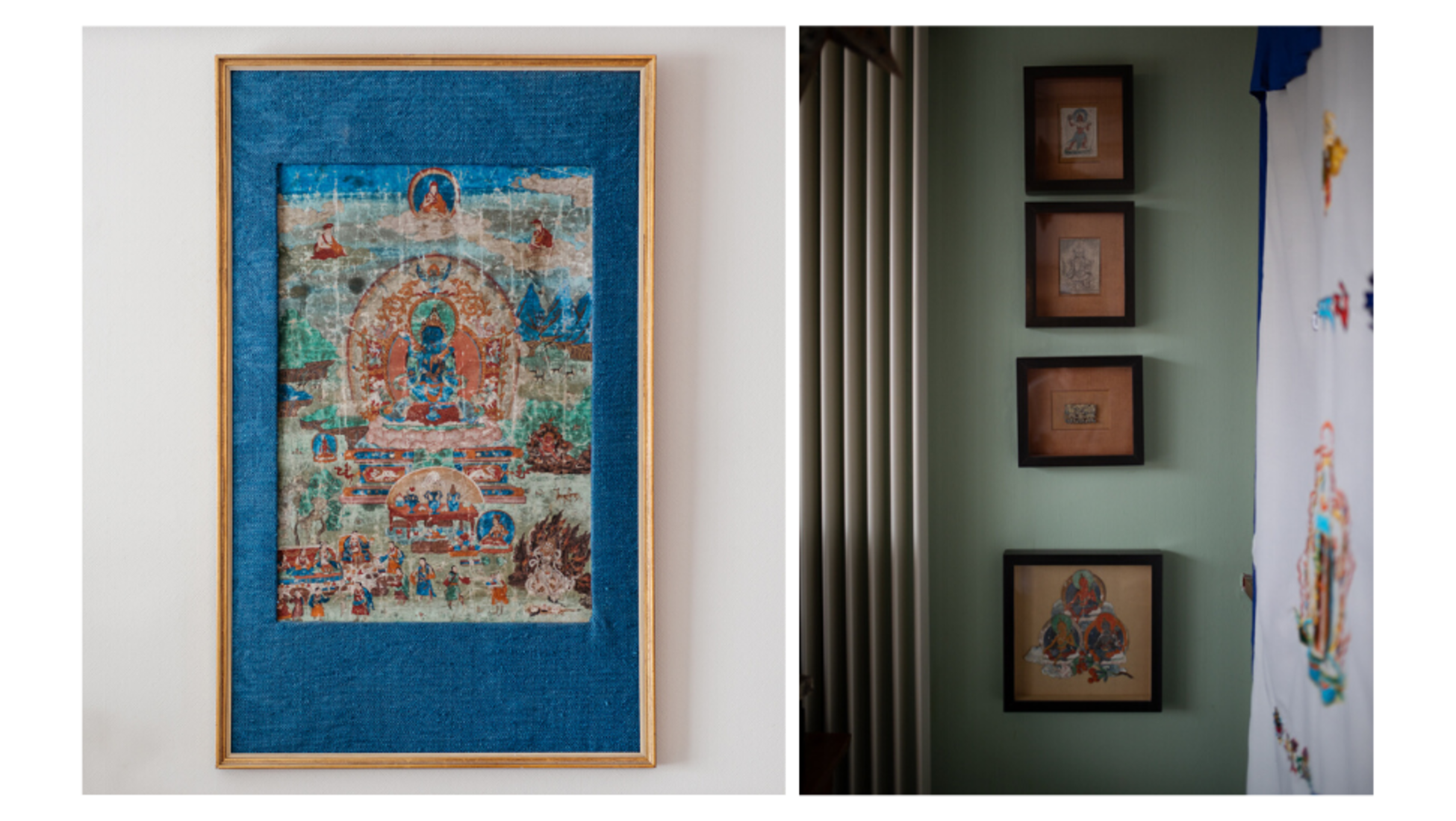 Left: A centred picture, without distraction. Right: A darkened picture, with obstructive details either side of the artwork.
____________________
Register as a seller on Catawiki and get your photos up now.


Discover more Art | Classical Art | Modern & Contemporary Art

You might also like:
Women in art: a closer look at Catawiki's best-selling female artists
The politicised escapism of Jad El Khoury