Written by Tom | Published on 8th March 2022

The saying goes that if you follow your passion, you'll never work a day in your life. Pursuing what you love almost always results in something special and rewarding, as we see at Catawiki on a day-to-day basis. We profiled a number of our female experts—across archaeology, diamonds, and modern & contemporary art—whose passions have led them from childhood dreaming to the summit of their fields.
Reviving the ancient world
Few people can say they truly have an insight into the deep past and the ancient world, but Ruth Garrido has a better idea than most. An archeology expert with an illustrious career at one of the most prestigious museums in the world, Ruth has something of the Midas touch.
"I think I've always been passionate about the ancient world," says Ruth. "My father taught me that we need to know our past to be able to understand who we are. I remember watching the Indiana Jones movies when I was a child, and I was so excited. I wanted to find the same treasures and discover the ancient civilisations just like Indiana Jones did".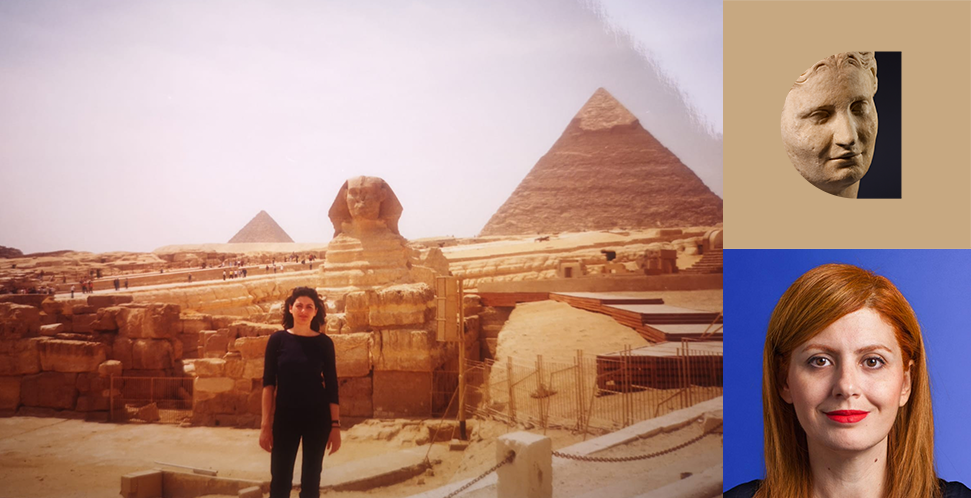 This lust for adventure has taken her to Egypt, Greece, Italy, and eventually back to Spain where she worked her way up to a directorial position at Spain's renowned Ifergan Collection. "The Ifergan Collection has the biggest and most important Phoenician Terracotta collection in the world, so for me to have been the director of a museum with such a treasure was an amazing privilege. Representing Ifergan in international newspapers, radio and TV was also a new challenge for me but one I loved".
"I will never forget my first days working at the museum", she continues. "I had to move and touch very fragile and important archaeological pieces and I was really afraid of breaking any of them. Having a piece of history in your hands makes you feel something you can't describe. It's addictive because suddenly all these questions come to mind like "Who's hands came across this piece also? What's the story?".
Archaeology isn't famed for its accessibility to the masses, which is why Ruth's trajectory is all the more impressive. This question of access is also something she's set out to change, one piece at a time. "Years ago buying archaeology was something only available to few because of price and many other reasons. But where I am now, I'm able to share my love for archaeology with anyone and help them to have a piece of history at home. I can help them buy responsibly, legally and ensure they're investing in genuine pieces".
It's a commendable attitude and a testament to her passion for archaeology, but as Ruth explains, working with the ancient world is ultimately always an act of learning. "I have learned that we are no more than a small piece of history too. There were many before us, like the Greeks, who created things like the theatre, the alphabet and democracy, and it is up to us to decide what our contribution to history will be".
Diamonds are forever
While many might claim to love diamonds, expert Maria René Piacenza Bernal has a lifelong relationship to these precious stones that goes beyond their glittering veneer and ties into something a little less material: family.
"My first love as a child were the many strange rocks I saw growing up in Bolivia", explains Maria. "My father was a geologist and gemologist, and I still remember his enthusiasm and excitement for rocks in general. That was my introduction to the minerals world and I ended up becoming a gemologist. Studying diamonds became my professional passion but it's always a reminder of my father and where I came from".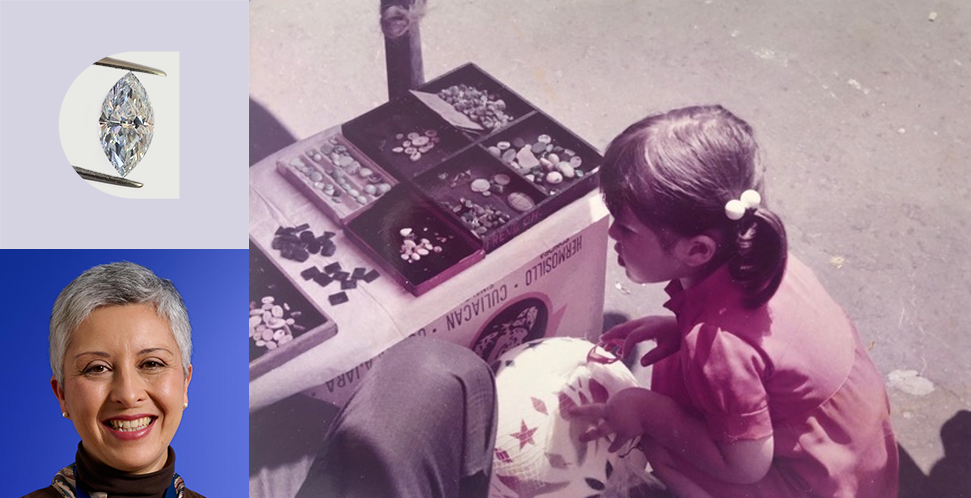 Diamonds aren't your conventional career choice, but then passion doesn't always work like that, says Maria. "Don't give up on your dreams. Be resilient and driven; passion isn't 9-to-5 work".
Maria's passion has led to a career that's spanned continents, appraising diamonds and gems on a daily basis. But her proudest achievement? Teaching. "I am very proud that at one point I taught gemology. I never thought I could have been a teacher, but then life is unpredictable and I found myself teaching professional jewellers and gemology students about gemstones. Looking back now, it's still a great accomplishment in my life".
Getting to the top of any speciality is a tough one, but the obstacles within the diamond and gemstones industry can be even greater as a woman in the field. For Maria though, she's living proof that a love for what you do really does triumph over all. "Working with diamonds is my passion, it has been all my life. I'm blessed to have found my path at a very early age—and I'm the luckiest person to be able to keep doing what I love".
Great expectations
While the art world may long have been dominated by men both as artists and tastemakers, this has only served as more impetus for Margherita Bani—now an Expert in Modern & Contemporary Art—to be a part of it. "Working in the art world isn't always rainbows and unicorns, especially if you're a woman and you don't belong to the art class or have family roots", explains Margherita. "This is why I feel very proud of my professional path. I have built it step by step with study, passion and dedication".
Dedication is the word to describe Margherita's career so far, which has led her to coveted positions at a number of prestigious art museums, including Italy's preeminent art museum Pinacoteca di Brera as well as the Fondazione Ratti and MADI Museum. But her love for art came from a chance encounter with an exhibition while she was a student in Milan.
"There was this provocative solo show at the Trussardi Foundation, titled 'Pig Island' by Paul McCarthy. At one moment, one man from the audience started shouting and screaming: "This is not an exhibition, this could not be art". From that moment on, I realised that art in all of its wonderful forms would have been part of my life as it always provides the zeitgeist; that feeling for the spirit of our time".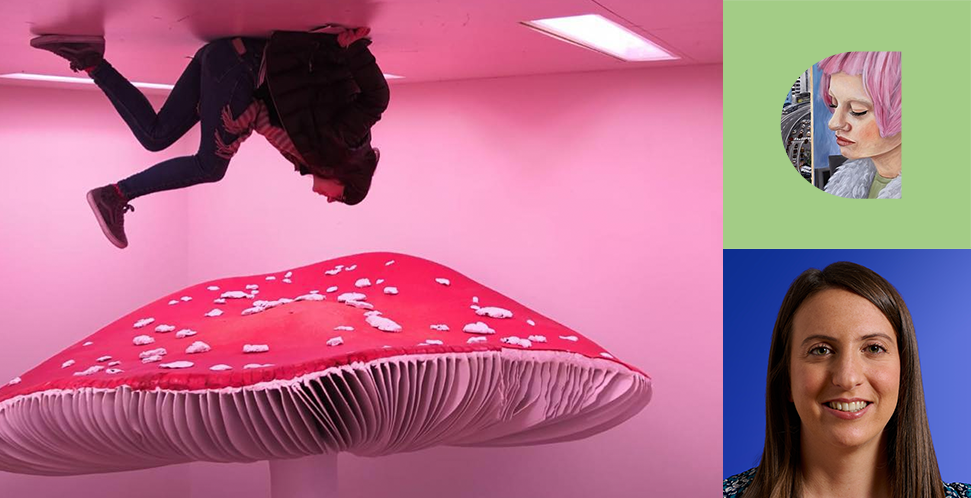 Part of being at the centre of the art scene is seeing what's coming but also recognising what's come before. You have to have a passion for the then, the now and the future. "Working for one of the most historical art museums in Europe and abroad was a real honour and a one-of-a-kind experience. Pinacoteca di Brera hosts classical masterpieces like Andrea Mantegna, Raffaello, Caravaggio, Bellini plus modern masterpieces like Morandi, Boccioni, Sironi, and Modigliani. Our office was located close to the Brera Academy, where young artists but also upstanding painters from the past started their careers, and both the museum and the Academy brought a sense of the majestic to my day. For a young art professional, it was like having the keys to the world".
Nowadays, Margherita is the one curating pieces and launching artists. But that doesn't mean she ever stops growing, she explains. "I keep learning everyday. You can't just sit and watch the art market transform. Art and its market keep evolving. Digital art and NFTs are now taking over the scene but in a few months or years, something else will come up and you need to be prepared and open minded".
"Art is everything to me. Everyday I find a new interesting and potential artist I would like to show to the world. My current focus is curating an auction completely dedicated to female voices for International Women's Day. Celebrating women should not be a trivial festivity but a chance to smash obsolete prejudices and break some bias".
____________________
Discover the incredible experts behind our weekly auctions. Or register as a seller.
Discover more Archaeology | Diamonds | Modern & Contemporary Art
You might also like:
Unearthing ancient Mediterranean cultures in three archaeological pieces
A brief history of art: from post war to contemporary