Written by Tom | 26th May 2020
East Asia is quickly becoming a hub for whisky. The rise of Japanese whisky has been nothing short of stratospheric and one of Japan's neighbours is quickly making a name for itself too. Enter Taiwanese whisky, which has seen two of its major producers become household names among connoisseurs. To tell us more, we sat down with whisky expert Jeroen Koetsier.

Taiwanese whisky was almost instantly the suave, successful newcomer. "The whisky world remembers the Kavalan—Taiwan's premier whisky brand—entries in the highly regarded (independent and non-profit) Malt Maniac Awards in 2011, 2012, 2013", says Jeroen. "Kavalan only launched in 2006, so imagine four to six year old single malt whiskies from Asia wiping the floor with the world's leading brands". It was a wake-up call for the rest of the whisky world and a show of strength from Taiwanese whisky. But Jeroen says Taiwan has long stealthily courted whisky and is one of the biggest importers of scotch worldwide. "As a consumer market, Taiwan is pretty experienced when it comes to whisky, not unlike Japan. High-end (Scotch) whiskies have been available in Taiwan since the 1980s. Think Springbank 1966 Local Barley!".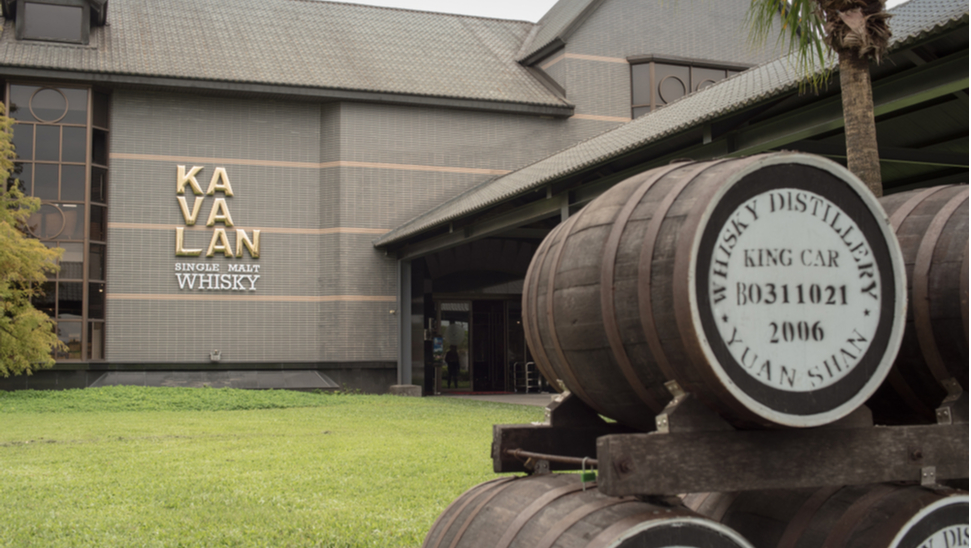 Before producing whisky, King Car specialised in soft drinks and insecticides
New kid
The speed of which Taiwanese whisky brands have risen to prominence is perhaps even more remarkable when you consider their origins. Kavalan is one such example. It was launched by King Car Group, then more well-known for its insecticides and canned coffee than its golden liquors. But the group's national reach and reputation for food and beverages put it in an unassailable position over any aspiring whisky producers. Knowing that Taiwan was not a market most would associate with whisky, the group's management sought to learn from the best. Using the business' clout in the industry, distillers from Scotland and barrels from Europe and the U.S were brought in – places where whisky techniques had long been honed and perfected. A string of awards, including 'the best whisky single malt whisky on earth' at the World Whiskies Awards , meant that Kavalan quickly became *the* whisky to have.
Heartland history
A successful whisky brand is heavily dependent on the lore and story of their product. Associations with the country and a sense of family is a common trope among whisky brands and Kavalan recognised this. The brand takes its name from the indigenous Kavalan people, who centuries ago inhabited the Kabalan Plain of Yilan County – now where Kavalan has its distillery. It's a nod to the history and specifically Taiwan, which the brand keeps at the heart of all its offerings. Early bottles of Kavalan whisky were even designed in the shape of Taiwan's tallest building – Taipei 101.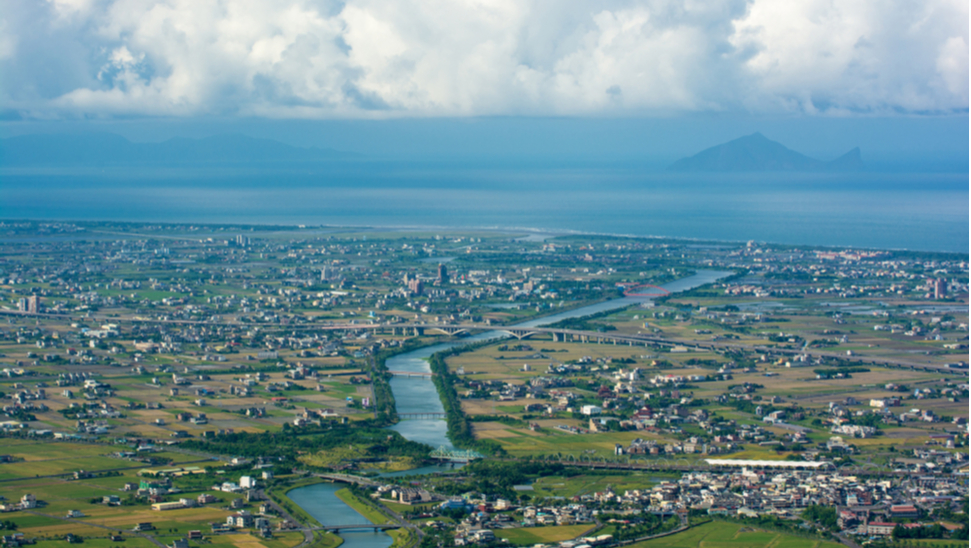 Kavalan's distillery is located on the canal-cut Yilan plain
The climate question
Breaking onto the whisky scene wasn't just a challenge in terms of convincing the world of a distinct flavour, it also became a matter of proving whisky could, in fact, be distilled in Taiwan. Traditionally, northern climates have provided the ideal conditions for single malt whisky distillation, as this has meant it ages slowly and captures the subtle oakiness that those partial to single-malt Scotch love. But Taiwan's high humidity and warmer climate has paved the way for a new kind of single-malt."Because whisky ages faster in Taiwan, it can replicate the taste of matured whiskies in less time. Some of Taiwan's four to five years old sherry cask-matured whiskies are as good as the best 12-15 years old Macallan, Jeroen explains.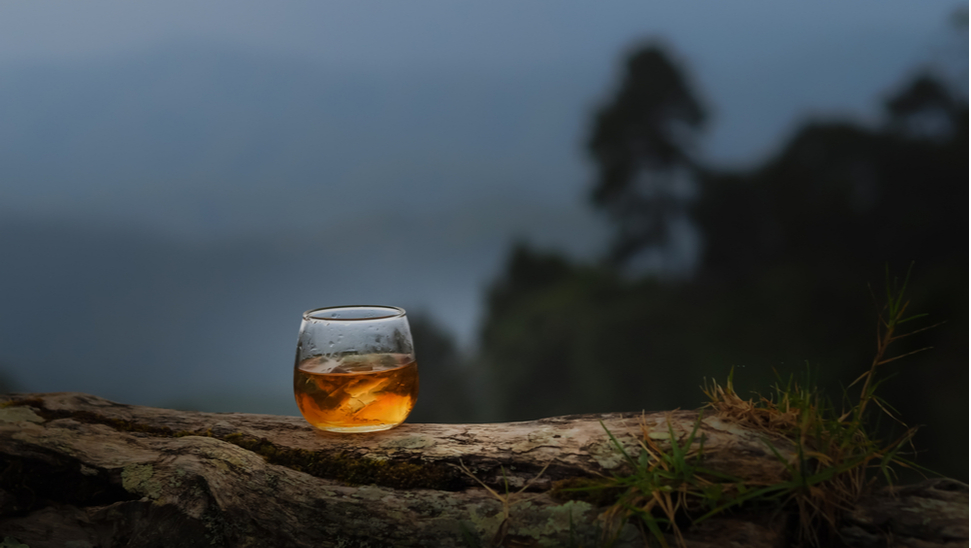 Taiwan's warmer climate means whisky matures faster and as such, replicates the taste of much older whiskies in a shorter timeframe
It poses an interesting question and challenge to an industry that has long billed age as the deemer of quality. But with a warmer climate that threatens to evaporate the whisky while in storage, the costs are potentially far greater, explains Jeroen. "The whisky market historically has its ups and downs. When demand drops, distilleries can be forced to sit on their stock for multiple years. When your casks mature fast, they reach their peak fast and might decline after that, so good cask management is essential in combating this".
Ones to watch
Crucially though, it's the flavour of Taiwanese whisky that has commandeered its rise. Kavalan and Omar are the two major whisky producers (with Holy Distillery being the third, but still fledgling brand) with distinct tastes according to Jeroen. "Omar compares best with Arran, Glenmorangie and Bruichladdich, mainly because of the experiments done with dozens of different cask types. Omar probably has the most distinct taste and a majority of tasters would pick it as the odd one out in a blind tasting. Kavalan is a different story altogether. Certain bourbon casks are as fruity as classic Bowmore scotch while some of their best sherry casks could be mistaken for something Speyside would be very, very proud of".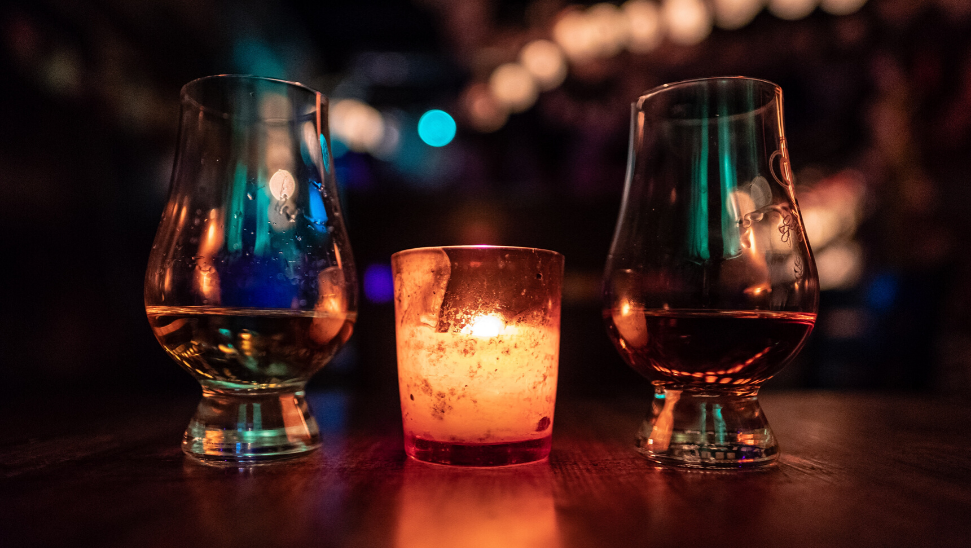 There are three major whisky players in Taiwan, but as the market booms, more are set to launch in the near future
Taiwan's whisky is making waves but it still has some way to go on its home turf too, with many casual whisky drinkers still keen to save face and serve more prestigious whiskies from Scotland and Ireland. But Kavalan has plans to rival distilleries like the world-renowned The Glenlivet in terms of production size, which would make it one of the largest single-malt whisky producers in the world. For Taiwanese whisky, it would seem that the only way is up.
____________________
Qián bēi or cheers! Visit our Taiwanese whisky section or register as a seller with Catawiki.

Discover more Whisky | Wine & Whisky

You might also like:
Wannabe to world-beater: the rise of Japanese whisky
100 years after Prohibition, whisky still soars