Written by Tom | 13th November 2019

We're looking to the French Capital for our next interiors inspiration. Enter 'Parisian Elegance', a style that harnesses the wordless allure of Paris, for all the Francophiles out there. Read on to find out how you can recreate this in your own home.
What is Parisian Elegance?
Parisian Elegance is a refined celebration of the City of Lights. Muted tones such as off-whites and silvery greys play a major role when it comes to colour, while opulent light fixtures and regal furniture pieces inject the necessary amount of Parisian verve. Pick up finds when you're sauntering down the paths of the Marché aux Puces de St-Ouen or through Paris' pristine shopping arcades, and you'll be on your way to creating a maison that even the capital's glitterati would envy.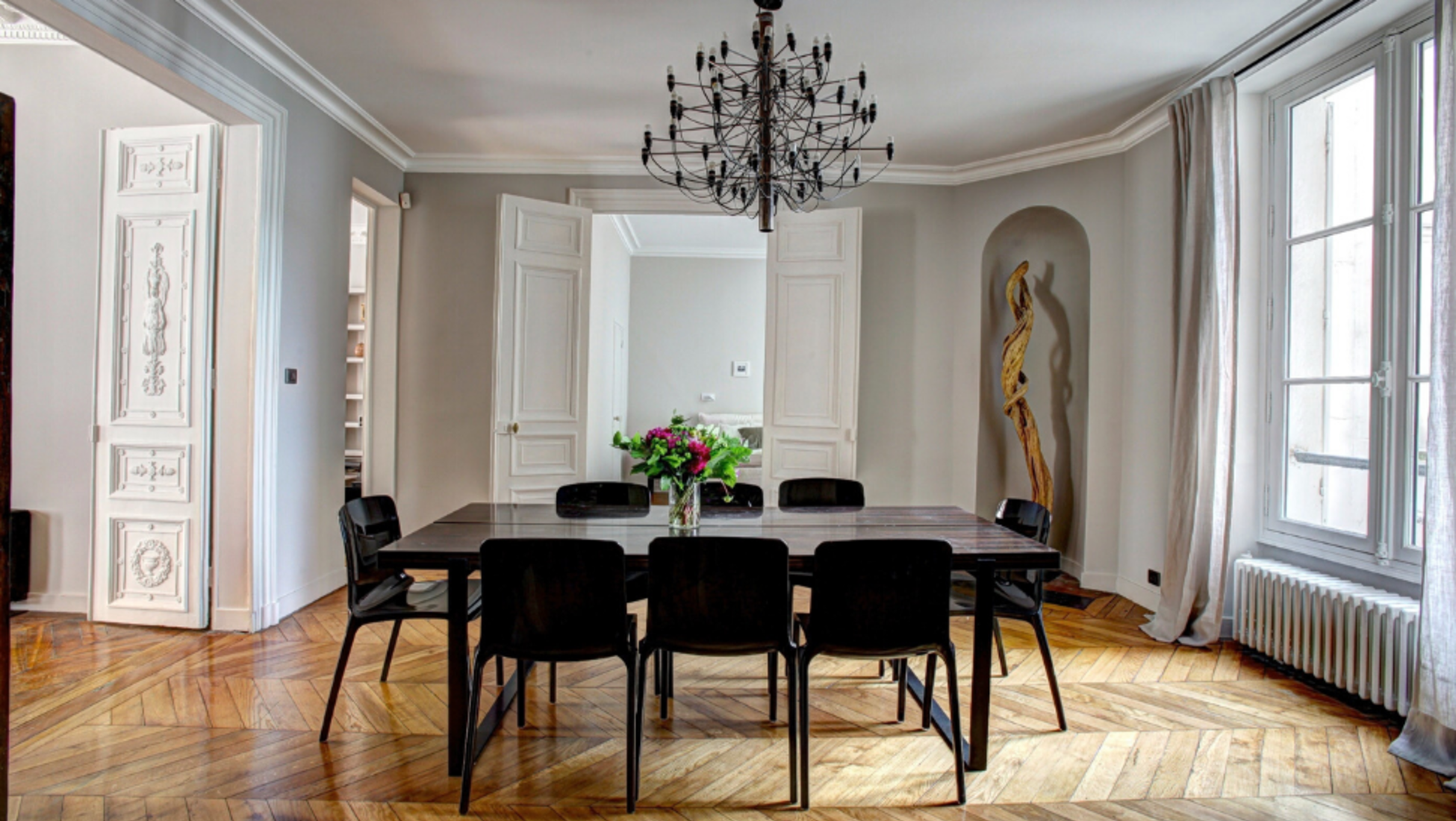 This style make the most of muted tones, ornate detail and grand lighting fixtures
You'll like it if…
You love the kind of French style that takes its cues from the city rather than the countryside. You're as much at home with quiet morning coffees as decadent dinner parties. You're a bit of a flaneur but you love coming home to a space that's cool, calm and ever so collected.
What are the essential pieces you'll need?
Opulent chandeliers
The Palace of Versailles may sit a little outside of Paris' city boundaries, but Parisians still draw inspiration from Louis XIV's appetite for indulgence. And one interiors piece integral to recreating Parisian Elegance is the chandelier. These multi-branched light fixtures are a great way to give any room some gravitas and sophistication. They're best suited to rooms with high ceilings, especially ones with delicate stencils and pretty cornices. Hang up these glittering fixtures and Versailles and Paris' sumptuous 'hôtels' will seem that bit closer.
Practically speaking, if you don't have a high ceiling, you can always downsize or opt for chandeliers that are a little more contemporary, irrespective of the size of your space. While Belle Époque-style fixtures help provide a room with the necessary grandness, try brass-stemmed chandeliers with spherical lighting ends versus the standard brass and glass candelabra style. Equally, Sputnik chandeliers which mimic stars or fireworks exploding, are dramatic enough to function as the lighting centrepiece without dominating the space.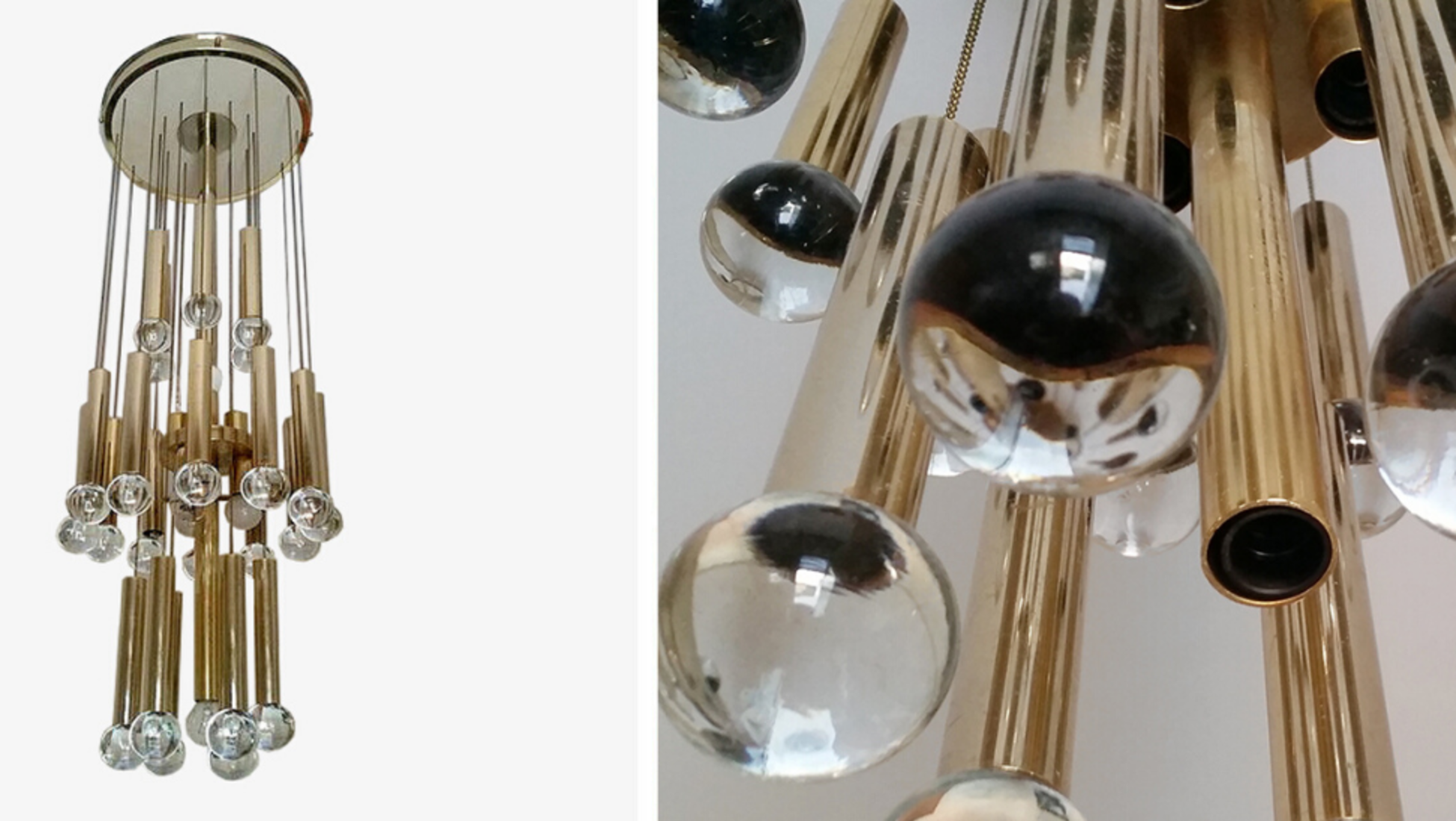 Whether it's old glamour or contemporary styles, Parisian Elegance lighting should always make a statement
Louis XVI style furniture
An aesthetic that emerged during the 18th century as a response to the increasingly lavish and dominant baroque style; Louis XVI style was considered to be a more restrained approach to decor at the time. Though the style infiltrated all parts of design and interiors, the furniture in particular has endured in popularity. Straight-backed and straight-legged walnut armchairs upholstered in soft satin fabrics are a familiar sight, while gilded footstools complete with tasselled cushions are another favourite.
The key to decorating with these furniture pieces is to use them sparingly – which is tandem to using them effectively. Pairing a Louis XVI armchair with a glass coffee table or a contemporary sofa in muted tones will help exaggerate the regal feel of a room without overtaking it. And because Parisian Elegance is all about something that's been meticulously put together (while looking like it's simply been thrown together) don't overdress or decorate your furniture. So much of Louis XVI furniture is rich in colour and detail as it is, make sure you give these pieces room to breathe – whether that's positioning a chair in a little nook or leaving it unadorned and free from cushions.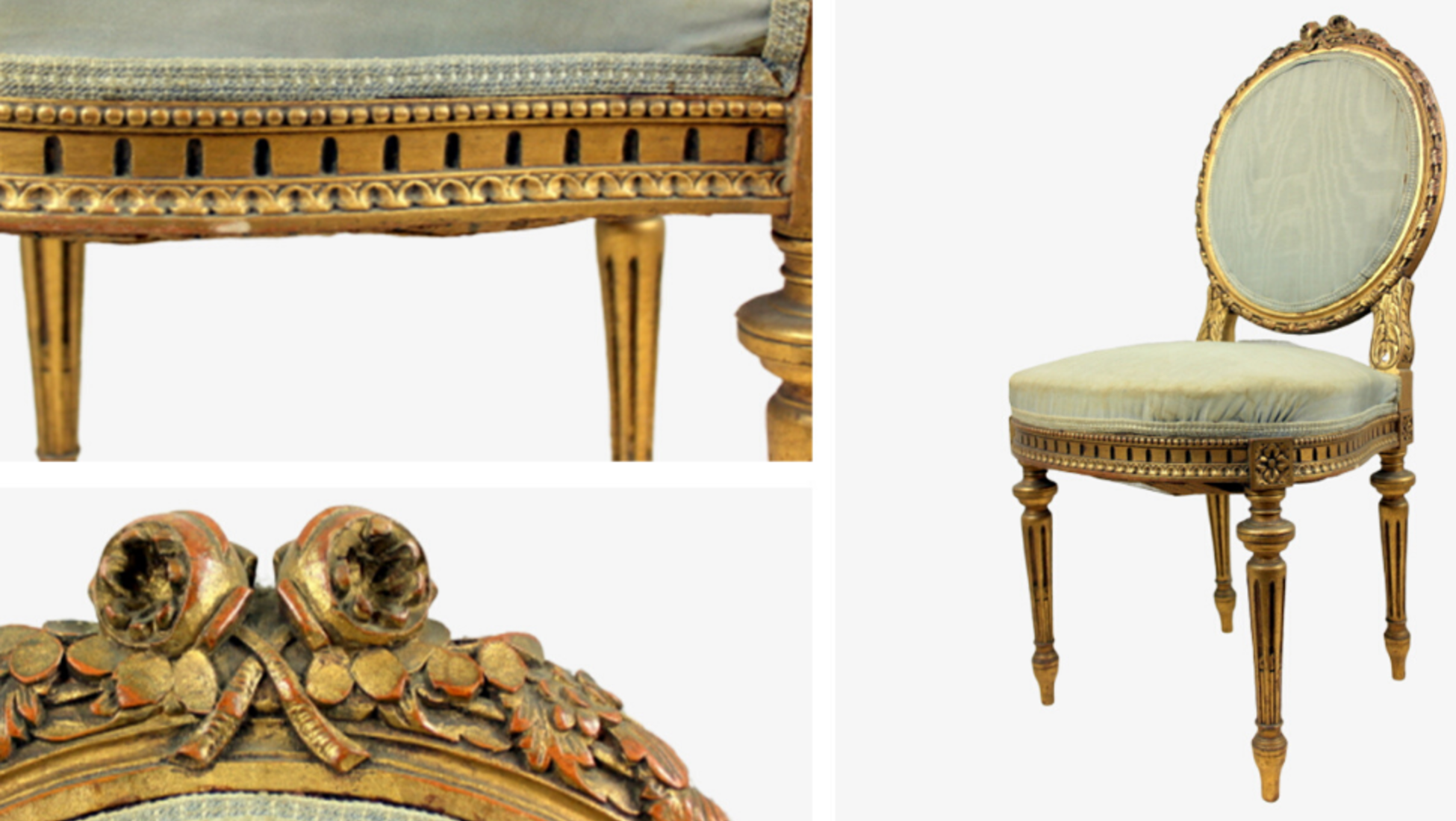 Louis XVI style furniture is known for its satin upholstery and straight lines
Art Deco side tables
As much of Parisian Elegance's colour palette looks to greys and golds, it's important to bring a hint of earthiness and texture to the space. Art Deco pieces are one way of doing so, while still staying true to the style. And even if you've already got your major furniture pieces, Art Deco-style side tables make a subtle addition. Primarily made in dark woods that have glossy surfaces and legs curvy legs, these side tables have bundles of character. With an equally glossy magazine or a Jules Verne novel on top for a suitably Parisian touch and voilà, you've got yourself a look.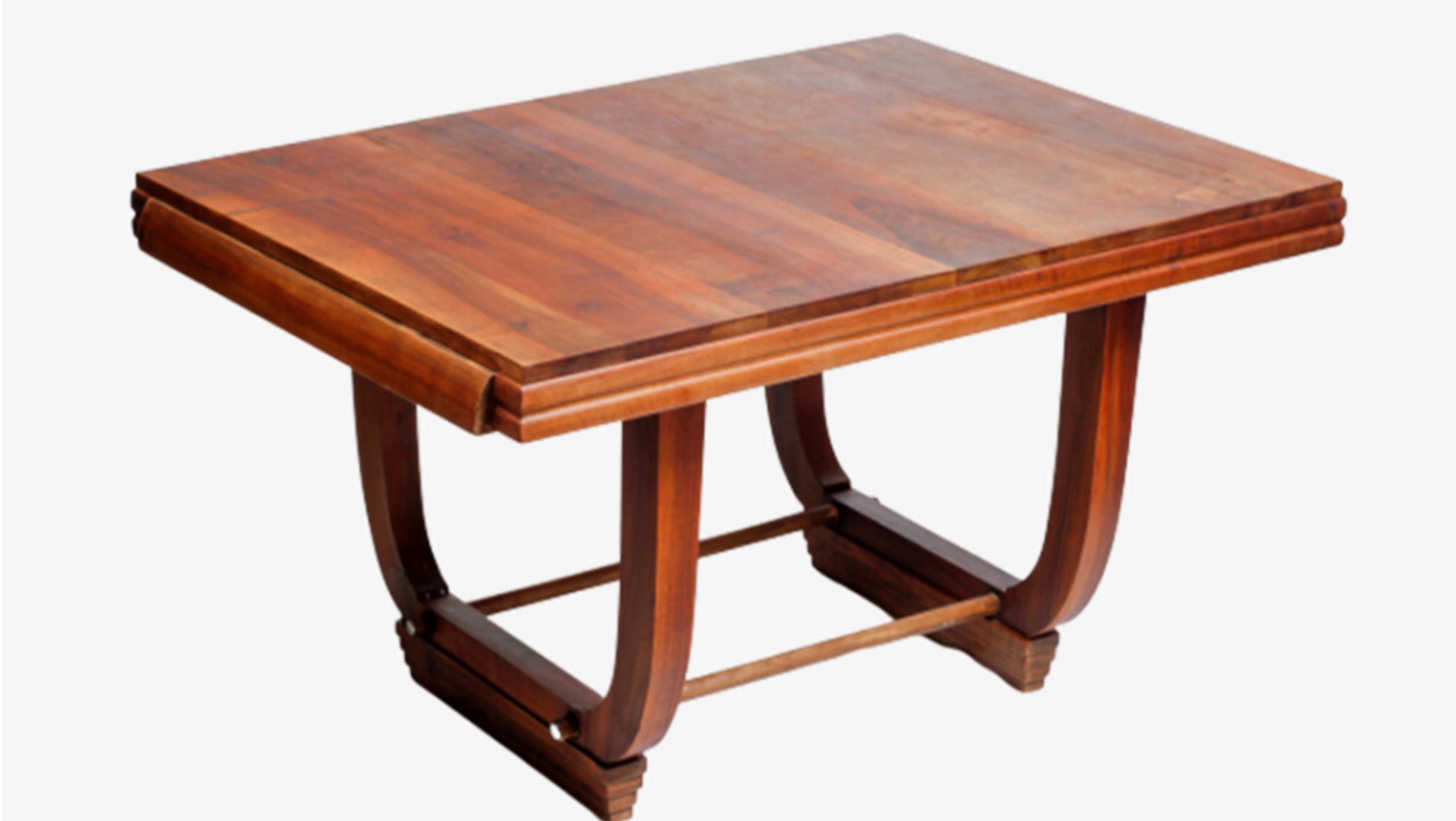 Add soft touches like books and magazines to give these tables a little extra zest
____________________
Check out our French-inspired objects or register as a seller in these categories with Catawiki.
Discover more Interiors & Decorations | Interiors
You might also like:
How to style your home in World Traveller
How to style your home in Eclectic Maximalism
The most exciting interior design trends for 2020