Written by Tom | 11th November 2020
For those of you with a curious streak and who delight in the peculiar, enliven that impulse with inspiration from the historical phenomenon that is Wunderkammer. Experts David Leggett and Peter Reynaers explain how to adopt this unconventional aesthetic as a contemporary interiors style.

What is Wunderkammer?
Historically, the Wunderkammer, or cabinet of curiosities, was a collection of items that served as a microcosm of the natural world and was used to communicate a person's worldliness. The first glimpse of it came from an image published in 1599, depicting a room filled with animal skeletons, fossils, tribal art and antique scientific instruments. These days, natural history museums are the closest you will have come to seeing the Wunderkammer as it was first imagined. That is until now.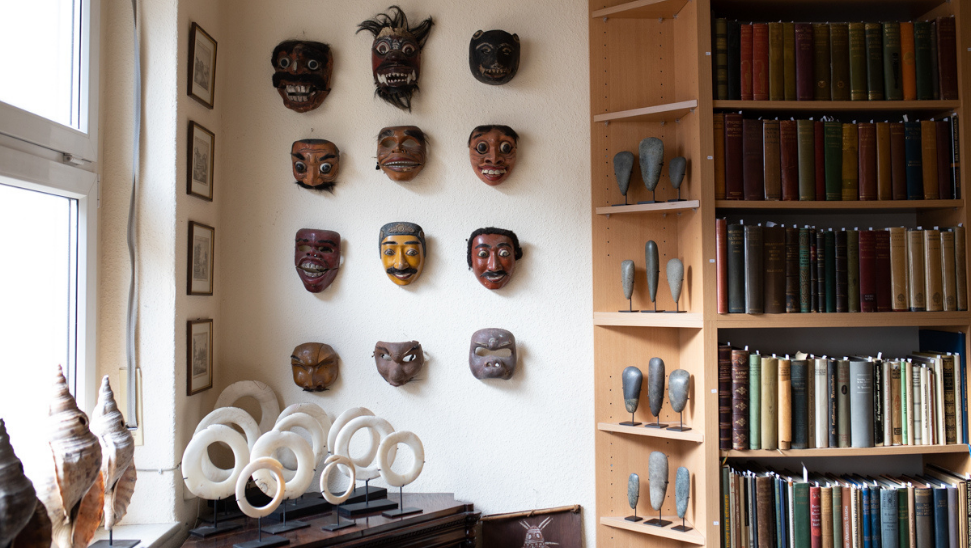 The Wunderkammer was once a display of curiosities but you can adopt into a decorating style in its own right
"In the traditional Wunderkammer, on display were items of wonder from all points of the (then) mainly unvisited parts of the world where only the explorers had ever set foot", David explains. "Very Indiana Jones in some respects! All of these are accompanied by miscellaneous medical/anatomical/mechanical objects. Over time, the room became little more than a study or set of shelves where such exotica could be displayed".
As a home style, it draws on the extraordinary – and everything you wouldn't expect from a home. "The essence of a modern Wunderkammer is the expression of one's creative self", says Peter. "An interest in rare and surprising objects, aiming to intrigue visitors to one's home with the exotic and the unique, all to underline the intellectual interest of the owner. It concerns the creation of a new and singularly personal artwork constructed from many smaller objects. It's a very contemporary theme".
You'll like it if….
You're prone to some imaginative indulgence, you love the weird and the wonderful and, to you, there's no such thing as a clashing scheme. It's an interiors style that will leave any house guest with a lasting impression long after they've departed.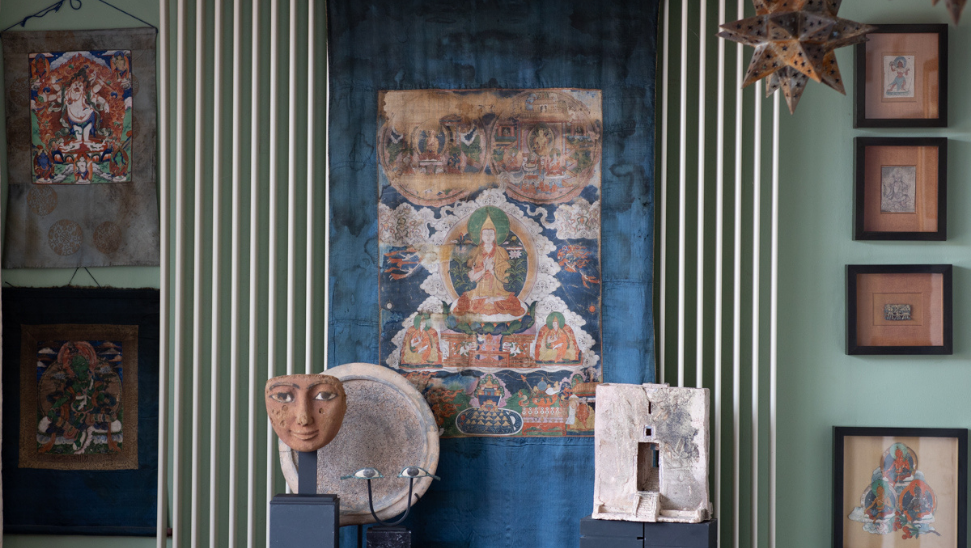 If your decorating style is unabashed and unafraid, the Wunderkammer aesthetic could be for you
What are the essential pieces you'll need?
Natural objects (naturalia)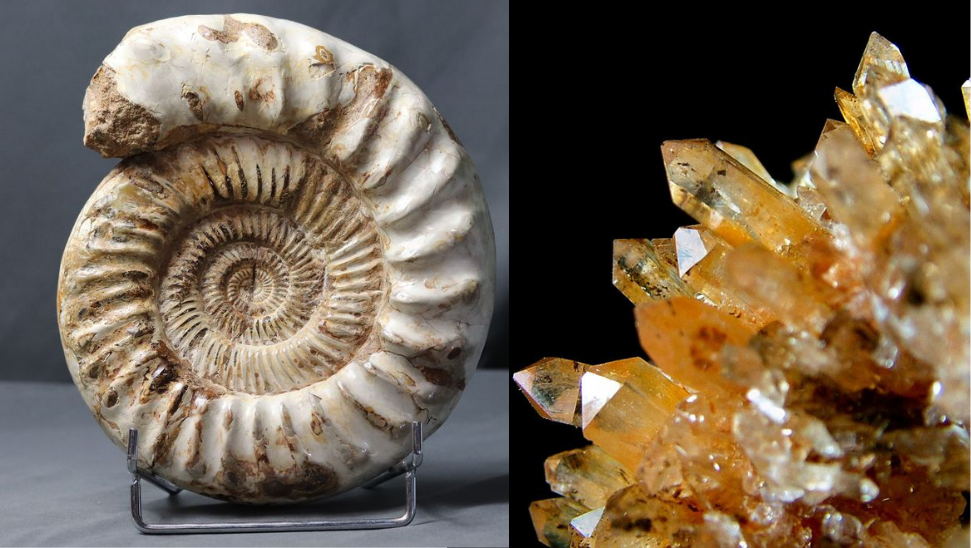 Style your shelves with an ammonite and a crystal cluster for a dose of the natural world.
Natural objects are one of the three key components of wunderkammer style. This tenet is about celebrating the natural world. "A twisted seashell, a preserved Flower, a colourful butterfly, these are all things you can consider for your showcase", says Peter. Previously, we talked about decorating with fossils—another type of object you can also incorporate into this style. Many of the same tactics apply to working with objects like shells and taxidermied finds. Opt for enclosed displays or arrange them on bookcases and open shelves to create your own little museum display. The objective is to be bold in the choices you make, says David. "Some of the natural objects I can think of for decorating include a Seychelles Coco de Mer (Sea Coconut), a fossil Megalodon Shark Tooth and even a Sabre-toothed "Tiger" skull. Why? Because all three of them represent a faraway world, the world of prehistory, the world of Desert Island wonderment".
Man-made objects (artificialia)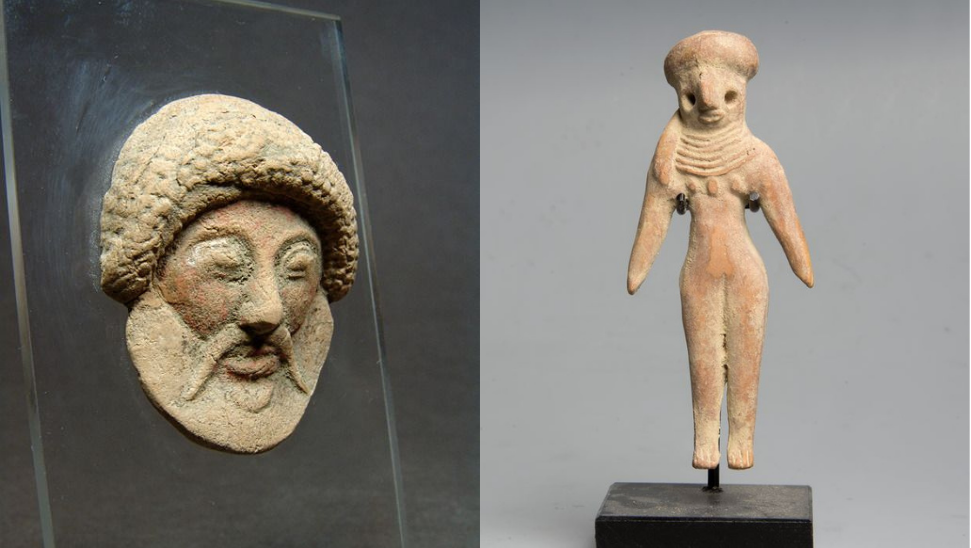 On the left, a Dionysos mask. On the right, an Indus Valley pottery figure.
These serve more of a functional purpose, as they're just as much about commemorating history as they are about reliving it. To capture the wunderkammer aesthetic and, think totems of past civilisations such as a Roman marble fragment, an
ancient Greek drinking vase
, a small
Buddha
or a statuette hailing from ancient Egypt. All of these objects help create an eclectic atmosphere full of wonder, and one that's soon to be part of your home. While you should always collect these objects thoughtfully and consider their cultural significance, they can invite meaningful conversations when displayed in living and dining spaces.
Scientific objects (scientifica)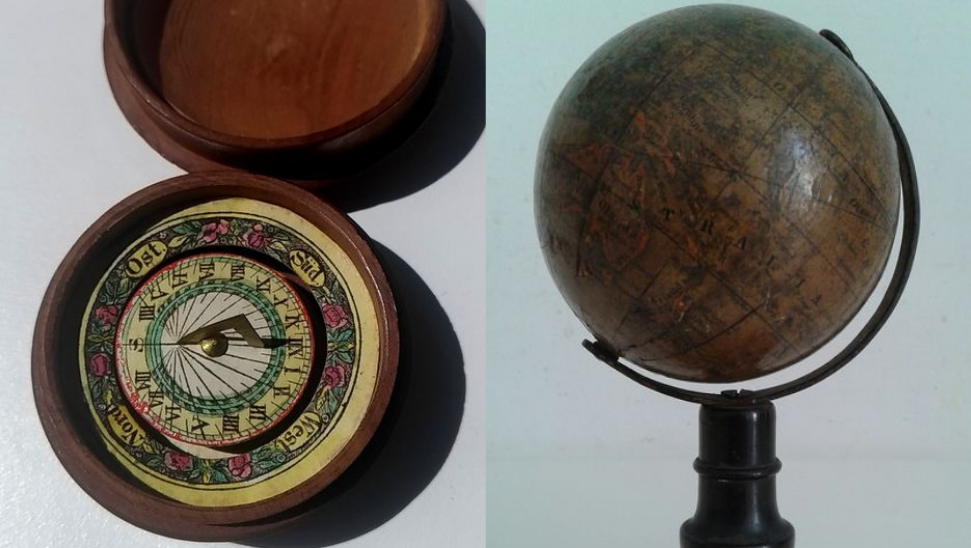 For those explorers, a boxwood sundial is a dose of navigational wonder. And an antique globe is a great accessory for an office or desk space.
Wunderkammer style is ultimately about showcasing the world, so naturally the instruments used in traversing the globe come into play. For those who love a coastal theme, navigational objects, such as compasses, sun dials and maps add a nautical bend to the decor. Hang them on your walls or place them alongside fossils and shells for a beachcomber's paradise. If you're decorating for children, incorporate antique globes and old maps for pieces that are educational and eschew convention. These objects work especially well in rooms where a coastal approach seems fitting, such as the bathroom and bedroom. But the wunderkammer style is all about being unorthodox, so don't be afraid to go against the grain. After all, that's what this style is all about.
____________________
Check out our latest Interiors & Decorations auctions for some inspiration, or register as a seller in these categories with Catawiki.
Discover more Interiors & Decorations | Antiques | Archaeology & Natural History
You might also like:
How to style your home in Botanical Opulence
How to style your home in Country Library