Written by Tom Flanagan | 22nd April 2022


Our homes are constantly changing spaces that we often feel the need to update. But instead of decorating your home with passing trends or the latest mass produced pieces, Expert in
Craftsmanship & Curio
Ashley Calvert and Senior Category Manager Interiors & Decorations Anna-Denise Floor encourage us to consider investing in craftsmanship; goods that signal quality, expertise and heritage.
What is Modern Craft style?
Modern Craft is an interiors style that can add a sense of timelessness to a space through design pieces that celebrate quality and uniqueness. It's about bringing in the best of craftsmanship and the heritage it leans on, while still investing in pieces that contemporise and elevate your home. "We define [craftsmanship] as using traditional and new techniques that require a certain level of skill and are generally passed on from one generation to the next", explains Ashley, Expert in Craftsmanship & Curio. "Woodworking, ceramics, glass-blowing and weaving all require a great level of expertise and practice".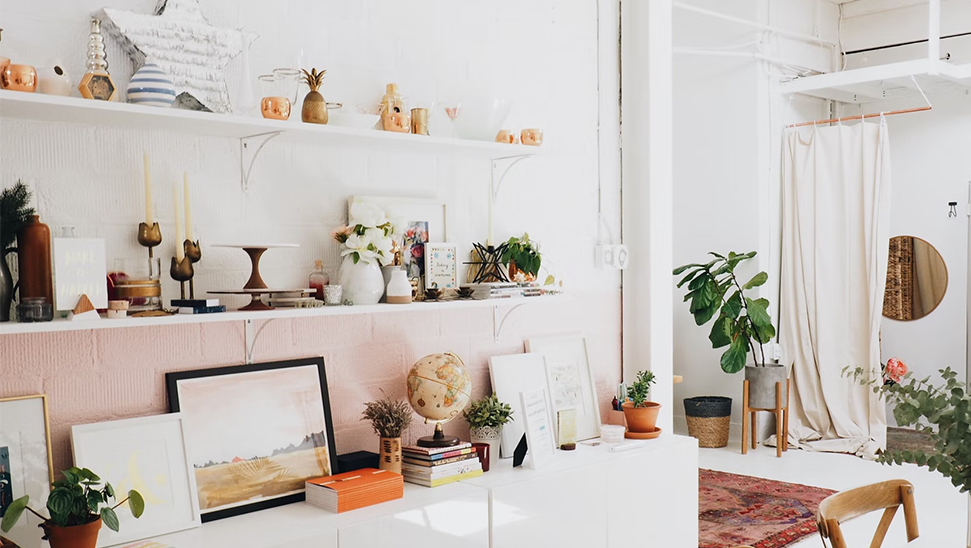 Modern Craft is about finding pieces, whether that's artwork from independent artists or crafted ceramics, that are testament to craft and heritage
As a style, Modern Craft incorporates these traditional techniques and the resulting pieces—like textiles, stained glass and ceramics—that the Arts & Crafts movement made famous, in a way that feels new. "Traditional techniques can be used to create very contemporary looking pieces and newer production techniques can also be used to update and reinvigorate 'traditional' crafts".
Much of why crafted and artisanal goods have been increasingly popular is similar to why salvaged furniture and goods have seen a resurgence too; people want to invest sustainably and long term in the things they choose to decorate their home with. "In our globalised world and economy, most of the objects in our lives are mass-produced by nameless and faceless corporations and workers", says Anna-Denise, Senior Category Manager Interiors. "In interiors, there's a real desire to fill your home with objects made on a smaller scale through more sustainable means, in some cases also harping back to age-old traditions of making to create an interesting new object. People want to support a person, a maker, or a small business, rather than a global corporation".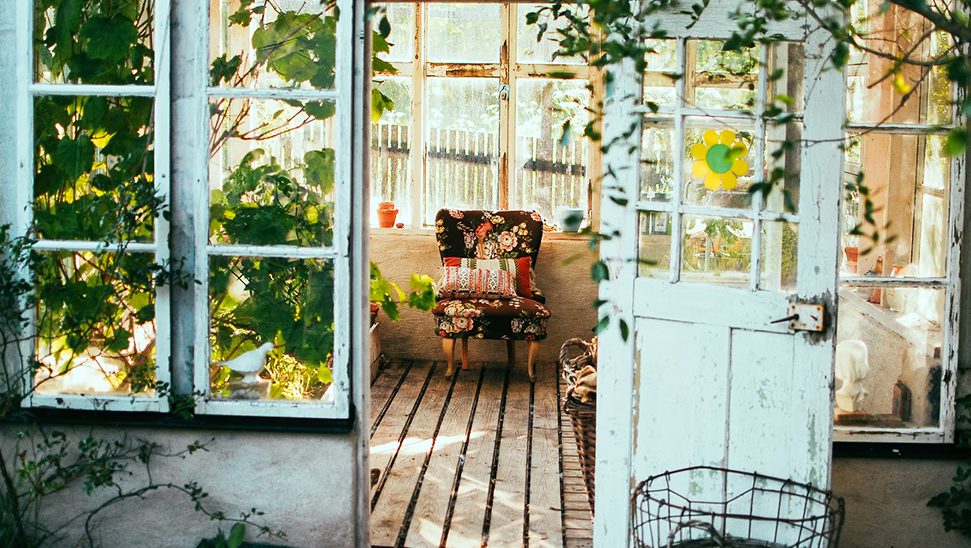 Stand out with bespoke pieces like woven textiles from local makers
There's also a push to differentiate yourself with your style and home as a result, says Anna-Denise. "Especially after the pandemic, people are interested in making their home a reflection of their personality. And what's more personal than a completely unique, handcrafted object from a maker, artist, or designer? These pieces, whether a built-in appliance or wall ornament, are all truly one-of-a-kind and a reflection of your tastes and values".
You'll like it if…
You love the romance of handicraft and the story behind every piece. You're a globetrotter whose dream home is filled with crafted goods sourced from around the world, whether that's Murano glass or Japanese woven baskets. And you want a long term relationship with your furniture, not just a fling.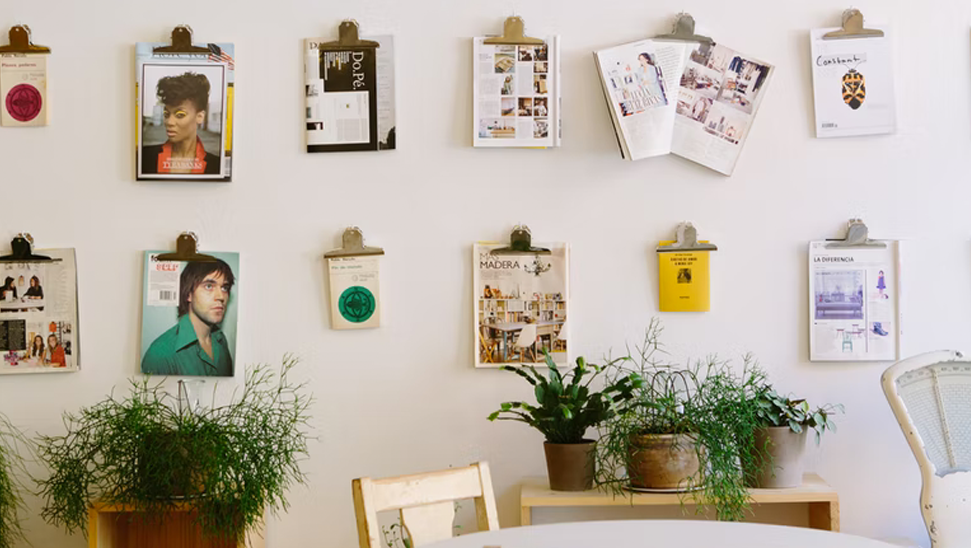 Modern Craft is as much as a homage to the maker as it is to you. It's about investing in less, but pieces that reflect more of you.
What are the essential pieces you'll need to create this style?
With any style, there are a few key elements that make up its DNA. However, with Modern Craft, it's as much an aesthetic as it is a feeling. "Focus first on finding a piece that speaks to you", says Anna-Denise. "The beautiful thing about craftsmanship is that it creates a direct connection between you and the maker. As a result, you can learn a lot about the intention behind the piece, the way it was made and by whom. Ultimately what appeals to you is incredibly personal, so don't worry too much about finding 'the right piece' rather the piece that appeals to you".


Textiles + embroidery
Textiles are almost as old as humans themselves, which is why they're a defining feature of craftsmanship. It's a broad and versatile term that includes everything from woven baskets to ornate tapestries, and even artwork. The key thing about textiles is they're made from natural fibres and in the case of modern craft style, incorporate an element of embroidery.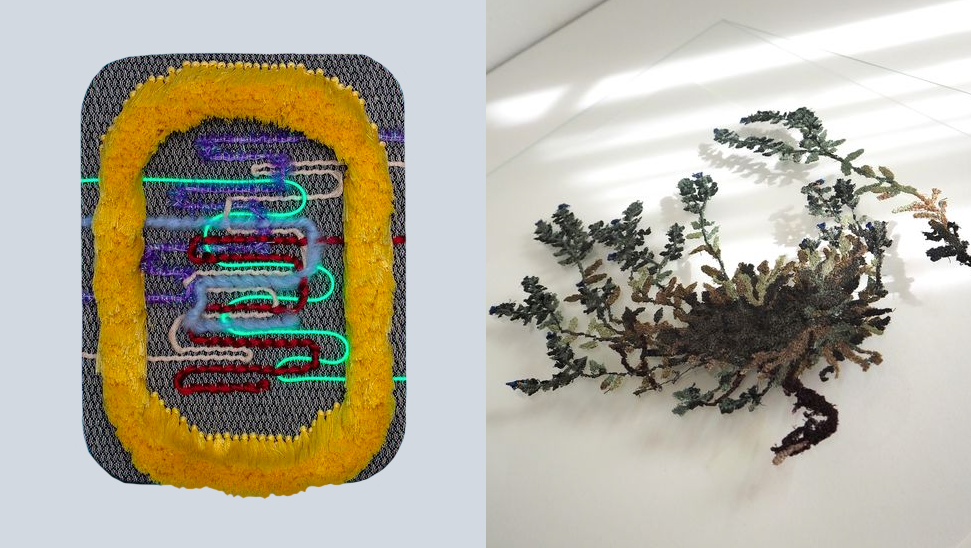 Left: Moe Kim Textile Studio Wall Light. Right: Embroidery by Imke Van Boekhold
Try swapping your blanket from IKEA for a soft-washed hand-woven linen or adorn your walls with a lighting fixture covered in unconventional fabric, which is proof that textiles are more than just accessories to keep you warm. Beyond that, get creative with handcrafted textiles; a tapestry can serve as a wall piece, a room divider or a bed covering if you're feeling daring. Make the most of embroidery too; hand stitched textiles can be used as tablecloths or even artwork for design-boosting effect.
Stained glass
Forget monasteries and churches, stained glass is about to make an appearance in your home too. A craft of glassmaking that dates back to Roman times, stained glass saw a reinterpretation of what it could be in the 20th century, thanks to people like Frank Lloyd Wright and Matisse. Wright in particular reframed stained glass by using it in every aspect of the home, from skylights to table lamps, seeing them as "light screens" and interior doors more akin to Japanese shoji screens than simply window panes.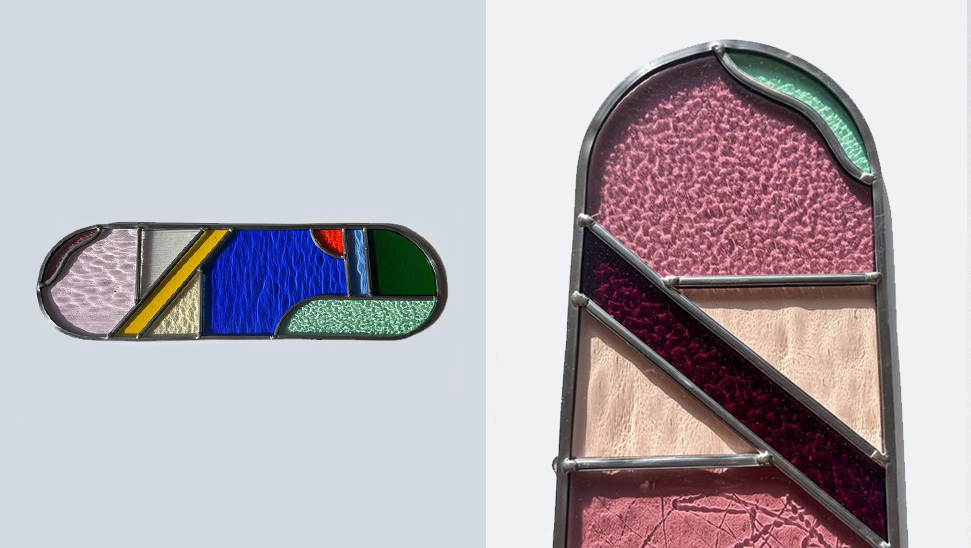 Stained glass by Guido Dilweg
Channel a bit of this boldness into your own home and invest in a stained glass lamp shade, or hang up a cut of glass as a standalone decoration. Stained glass comes in a variety of hues, meaning it's also an easy way to inject some colour and gothic flair into a space. Try a stained glass wall sconce or table lamp placed above some dark wood furniture for a little reverent flair.
Ceramics
Ceramics have a long history rooted in crafts culture—just look at Delftware in the Netherlands—and are an excellent addition to any home looking to embody Modern Craft. From earthenware to sleek Nordic-esque tableware, ceramics thread texture and earthiness into a room while providing a counterpoint to more modern aesthetics.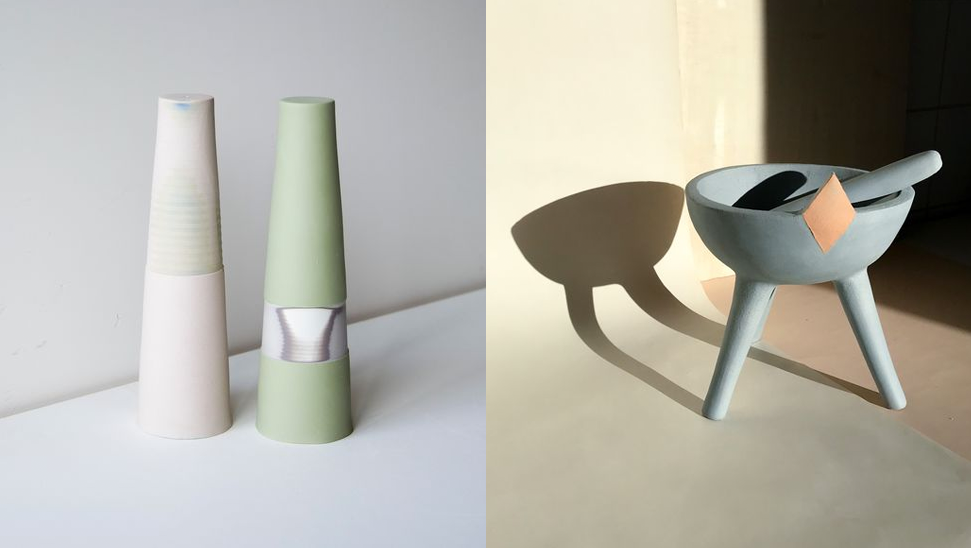 Ceramic vase and ceramic mortar by Kim Blekkenhorst
As a result, the best way to decorate with ceramics is to find contrasting materials. Pair rough clay plants pots with light wood flooring for an idyllic muted palette, or washed-out ceramic bowls, plates and vases on mahogany furniture for a 70s revivalist look. There's a calmness to ceramics and knowing they've been chiselled and smoothed to perfection is a reminder that finding balance takes work, and a deft touch.
_________________
Check out our latest Interiors & Decorations auctions and the Craftsmanship auctions, or register as a seller in these categories with Catawiki.
Discover more Interiors & Decorations | Design & Vintage
You might also like:
How to style your home in Decorative Salvage
How to style your home in Gothic Drama