Written by Laura | 12 September 2022


There's nothing quite like a road trip. The freedom, the autonomy and the access to places that those without a car may otherwise never see makes it a singular way to travel. And the car you drive in is just as important as the route, as the woman who invented the road trip found out. While bigger groups and families might opt for the practicalities of modern cars, for those less restricted, classic cars offer the quintessential road trip experience. Expert in Classic Cars Sander Houdel takes us through the cars that have all the trappings of a perfect pick for your next escape.
Porsche 911 convertible
Why pick it: Is any road trip really a road trip without being able to take the roof of your car down? Enter the Porsche 911 convertible; a sleek and sporty car that's one of the German manufacturer's most iconic additions for good reason. "This is the kind of car that's not only fun to drive, but also packs performance", explains Sander". It's got enough power for challenging climbing roads. And there's no radio needed when you've got a lovely sounding flat 6-cylinder engine".
Key feature: The convertible roof to take in the full gust of mountain air.
Best for: Winding alpine roads through Switzerland, Austria and Italy, where the incline is steep but the views are worth it.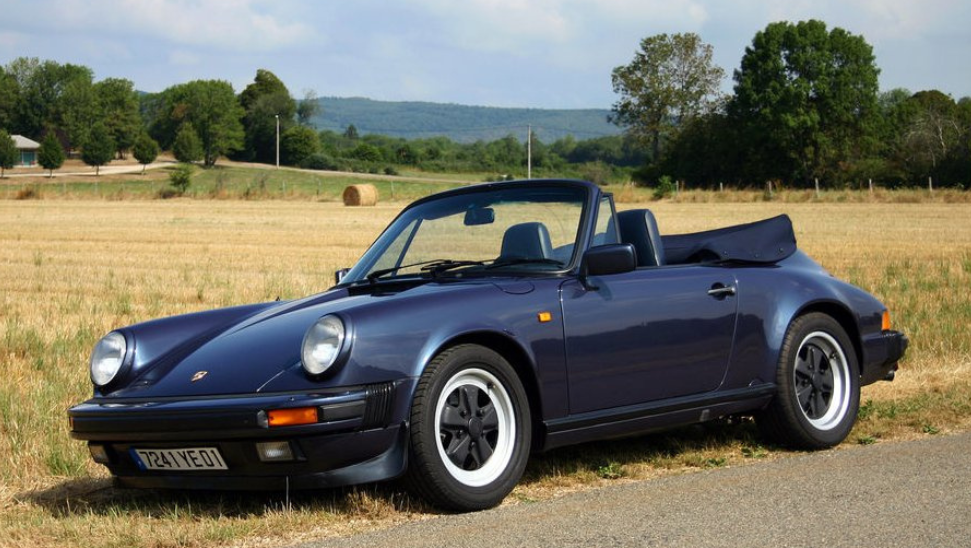 Porsche 911 Carrera. Wikimedia Commons.
Mercedes-Benz 190SL
Why pick it: Among classic cars, the history-steeped Mercedes-Benz 190SL (Super-Leicht) has a good claim to being one of the most classic of cars and an ideal choice for road trips, beyond Bertha Benz's original car of course. Introduced in 1955, it was intended to be a more affordable model than its predecessor, however, it's since become a symbol of luxury. A convertible with a curved chassis body and a spacious interior for all those extra bags, it quite simply looks the part.
Key feature: A roomy leather interior that's comfortable and classy.
Best for: Those meandering roads along the French Riviera, for stops at vineyards and star-studded towns.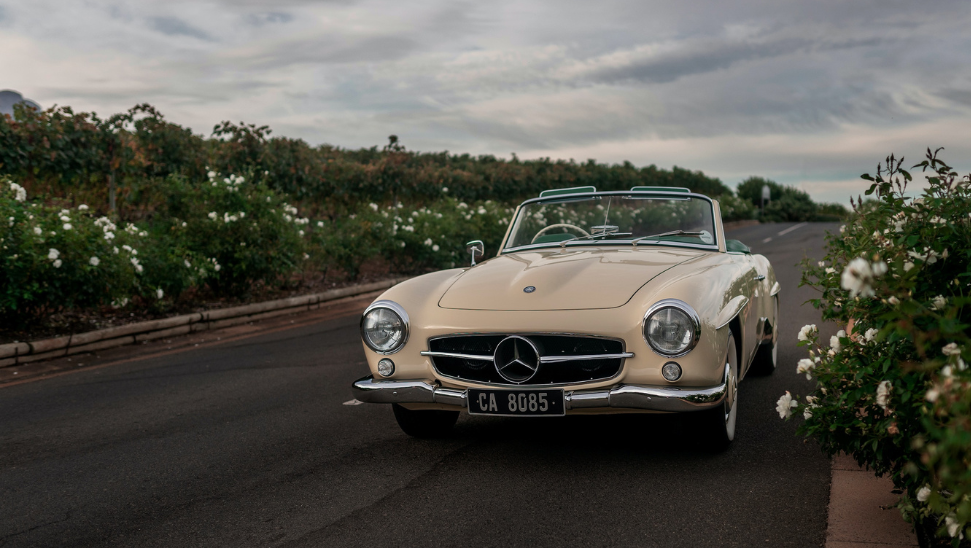 Jaguar E-Type
Why pick it: Once described as the most beautiful car in the world by none other than Enzo Ferrari, the Jaguar E-Type comes with a legendary reputation. Its aerodynamic design, shapely lines and convertible features made it the must-have accessory of the Sixties, though it's still just as appealing today. One of the few cars to be inducted into New York Museum of Modern Art, the reverence for it still lingers on. Expect fellow road trippers to honk or stop to get a glance at your ride.
Key feature: Its bug-like headlights and body curvatures — a true work of art.
Best for: Anywhere really, though the English countryside and its rolling carpet of hills is a perfect route to pay homage to one of the country's great automotive creations.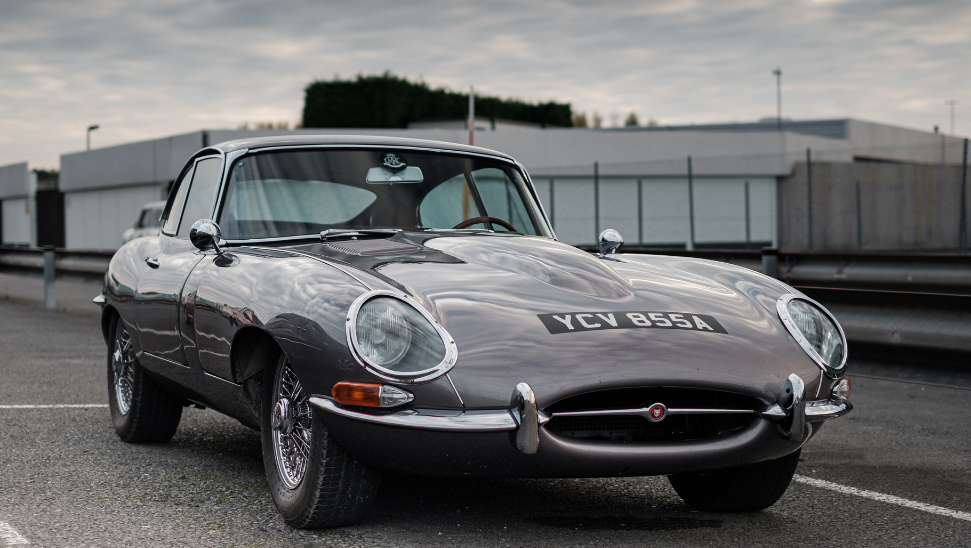 Alfa Romeo Spider
Why pick it: One of Pininfarina's most lauded designs, the Alfa Romeo Spider is a lightweight two-seater car that's undergone a variety of interactions across series and still remains one of the brand's most beloved sports cars. Made famous by Dustin Hoffman in The Graduate, this little car is noticeable from miles away.
Key feature: Its iconic design, thought up by legends of the automotive industry.
Best for: Long summer drives through the blonde fields of Tuscany – just make sure your stop at the vineyard is a stay-over so you can enjoy the fruits of the region in full.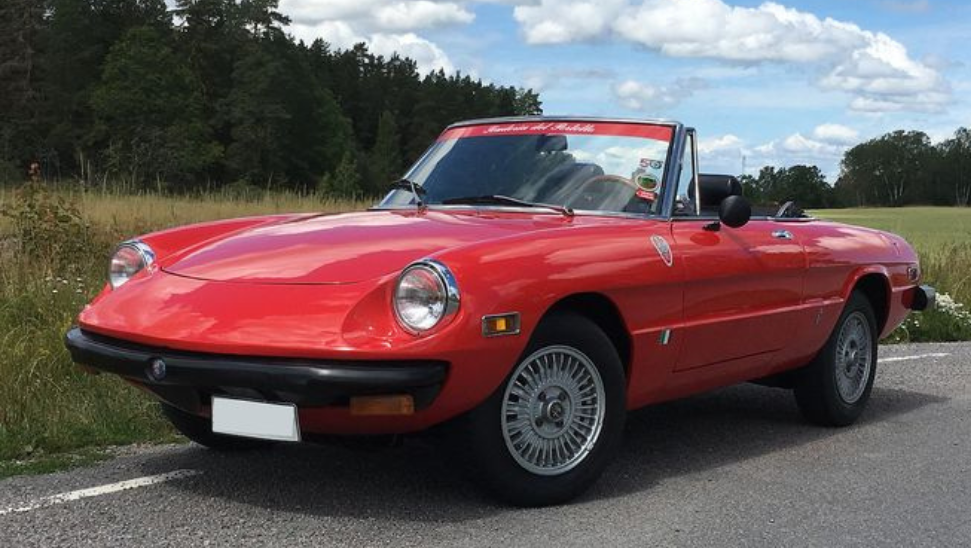 Volkswagen T1
Why pick it: Is there a more quintessential road trip car than the Volkswagen T1? Romanticised by escapists everywhere, it's been a favourite of sub-cultures and camping purists for some time and driving in this is something of choosing a freer way of life. Its rounded face is immediately recognisable and with 21 windows, you'll have views from wherever you sit.
Key feature: Its 21 windows and panoramic roof.
Best for: Capturing nostalgia and sunshine, and camping trips in Scandinavian forests and fjords.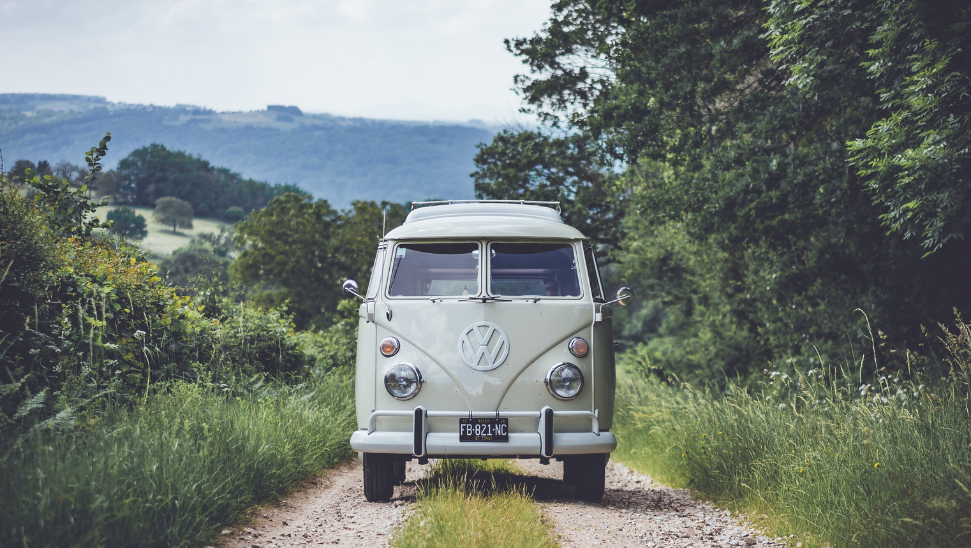 Mazda MX5
Why pick it: It may not grab your attention immediately but this compact ride packs a punch. "One of the great things about the Mazda MX5 is that it's relatively affordable" says Sander. "It's also a fun car to drive; a real sports car that's set to be an upcoming classic and a good investment".
Key feature: Its price tag and soon-to-be-classic status.
Best for: Speeding through the Ardennes or the Black Forest in Germany.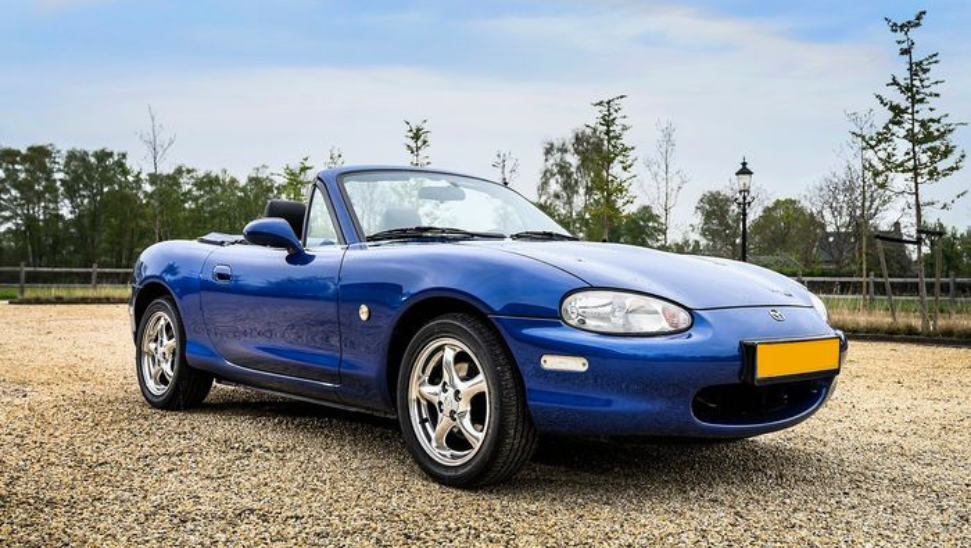 Ford Mustang 289 V8
Why pick it: The Ford Mustang has immediate appeal, whether that's for its looks or its engine. A muscle car made with feeling and luckily space. "Nothing beats the sound of a Mustang V8", says Sander. "It's the ultimate powered classic car that lends itself to long drives along the coast".
Key feature: A powerful engine with an unmatched roar.
Best for: Long coastal drives along the Pacific West coast or Route 66, for those looking to replicate the archetypal American road trip.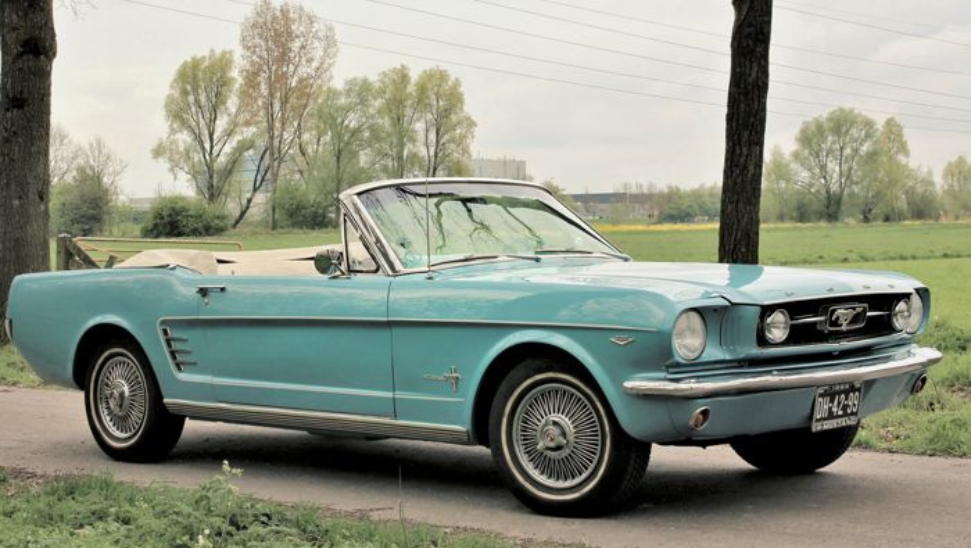 Mercedes Benz Fire Engine
Why pick it: Well it's unconventional and you're destined to stand out with a fire truck that has space and helpings of retro appeal.
Key feature: The gargantuan interior – plus the sirens which hopefully you'll never have to use.
Best for: The true explorers and adventurers who want to tailor their vehicle to their heart's content. For trips around Europe, where a car to sleep in is just as important as one to drive in.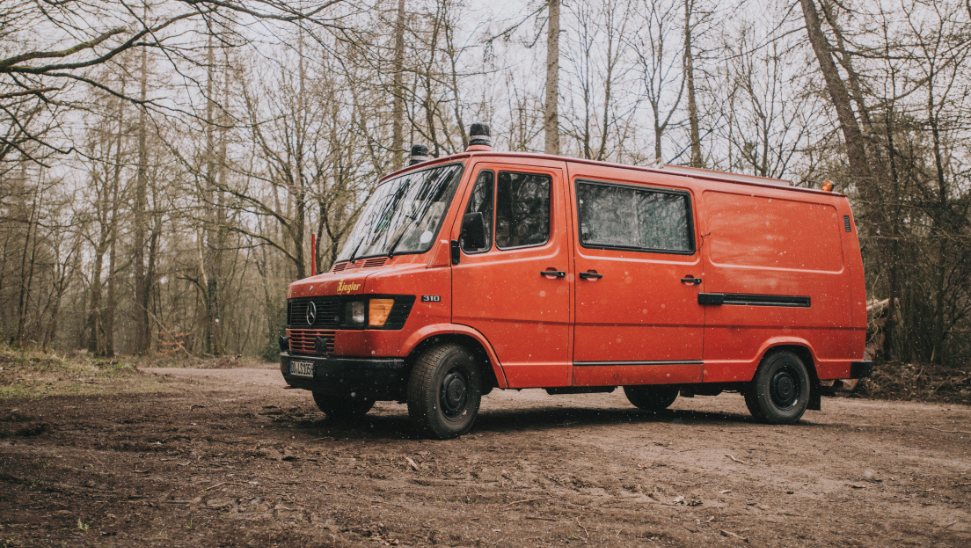 Mercedes Benz Fire Engine
____________________
Check out our latest classic car auction or register as a seller with Catawiki.

Discover more Classic Cars | Motorcycles
You might also like:


A history of Pininfarina in three cars

The female motoring gang of the Belle Epoque

A history of Volkswagen in three cars