Written by Tom | 13 September 2023
From a collection of books annotated by Amy Winehouse to Daniel Ricciardo's F1 car, these special objects have glittering appeal.

Catawiki is no stranger to unusual objects but celebrity-owned items have always been sought after collectables too. To celebrate, we revisited the auction archives and picked out some of the most famous objects we've ever had in auction.
Amy Winehouse's annotated books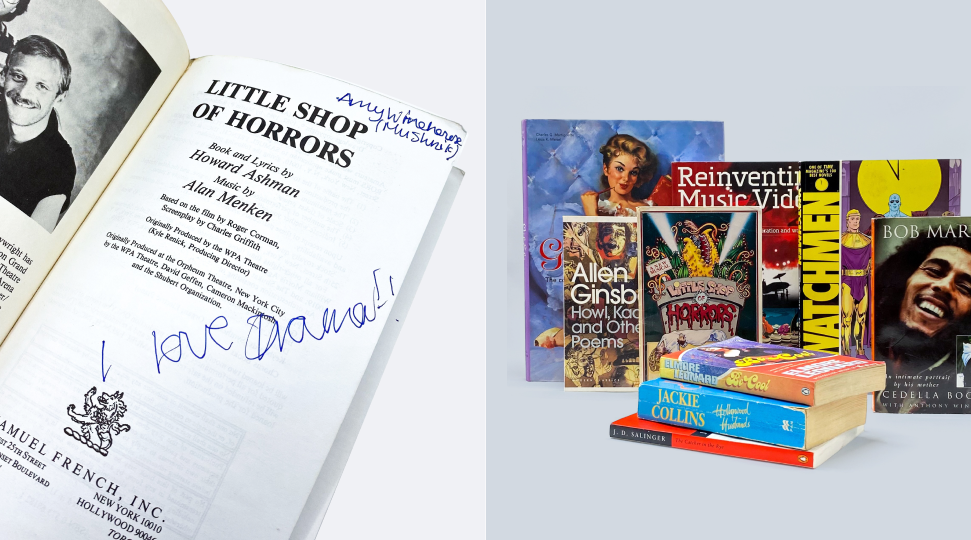 The Amy Winehouse Collection - A personal Library
The late British songstress still remains beloved by many, as proved by the frenzy of bidders that looked to get their hands on a 230-strong collection of books annotated by her that went up for auction in 2023. The works spanned her school years to the very apex of her career, including everything from seminal works like J.D Salinger's Catcher in the Rye, to legendary comic Watchmen and campy musical classic Little Shop of Horrors (which she starred in during school and annotated her copy with "I LOVE DRAMA").
Each book came jotted with lyrics, thoughts and tender reflections that tracked some of Winehouse's early influences and genuine talent. Perhaps in a moment of foresight for the kind of unflinching career and singular sense of style she would have (even underneath the media's continued scrutiny), Winehouse wrote: "I will show no remorse." Thankfully, she never did.
Daniel Ricciardo's car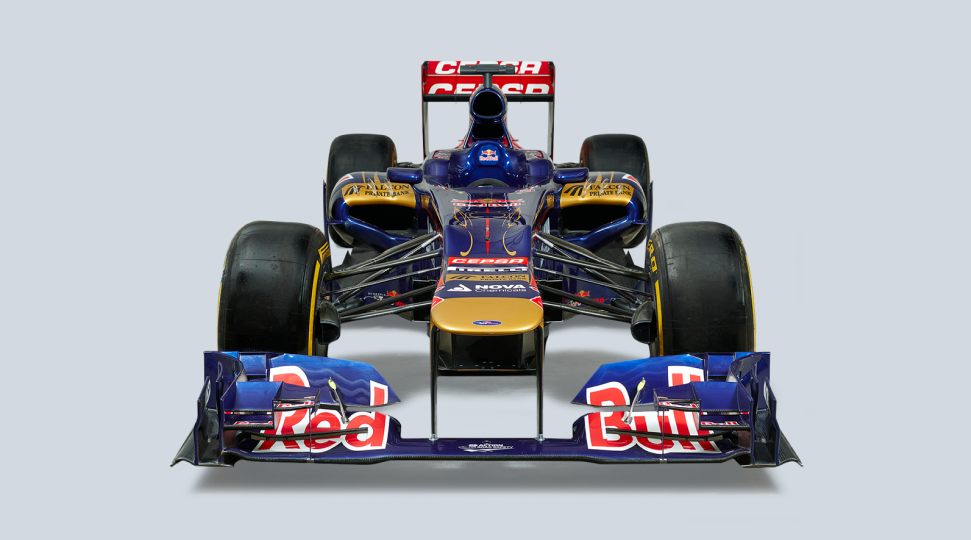 Daniel Ricciardo's Car
The F1 star is no stranger to Catawiki – his journey down the Amstel river in Amsterdam on a Catawiki-themed boat comes to mind – and while his driving on the racetrack might be where most fans look to, Ricciardo's own car has massive appeal too. And in 2023, Ricciardo's car went up for auction at an estimated sale price of €350,000 plus.
The racecar – a Scuderia Toro Rosso STR7 Formula One vehicle – was driven during the 2012 FIA Formula One World Championship and kept ahold of all the hallmarks that made it special: a Red Bull-themed exterior, its core electronics and suspension, and of course its status as a piece of racing history. While the winner is unlikely to compete with Ricciardo on the racetrack, there's no doubt that with this classic car, they've a better chance than before.
Jamala's Eurovision dress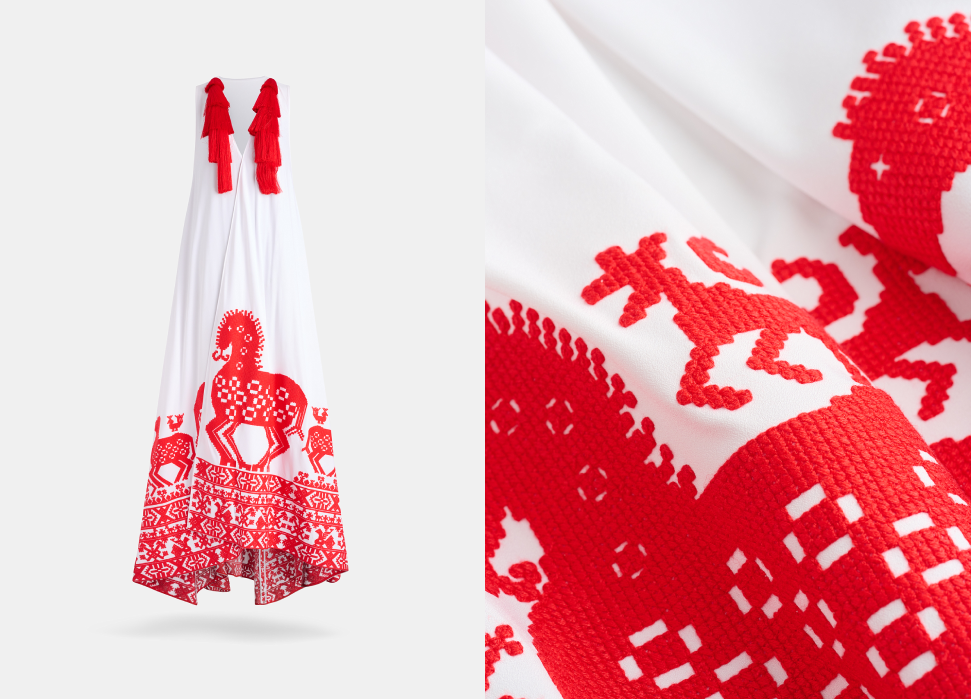 Jamala's Eurovision Dress
Eurovision furore takes hold of the continent every May and in 2022, it even made it to Catawiki courtesy of Ukrainian singer Jamala and her dress. This wasn't just any dress though (she described it as "a masterpiece with the Ukrainian spirit and many years of tradition") but the one worn by Jamala back in 2017, in her Eurovision-winning performance of "1944".
Designed by Ukrainian designer Yuliya Magdych, the red-and-white patterned piece – which pays homage to the traditional craft and motifs of Europe's second-largest country – sold for €5,639; raising funds for the Yellow-Blue Foundation and leaving one bidder with a feeling akin to receiving 12 points from the jury.

Max Verstappen's Race Suit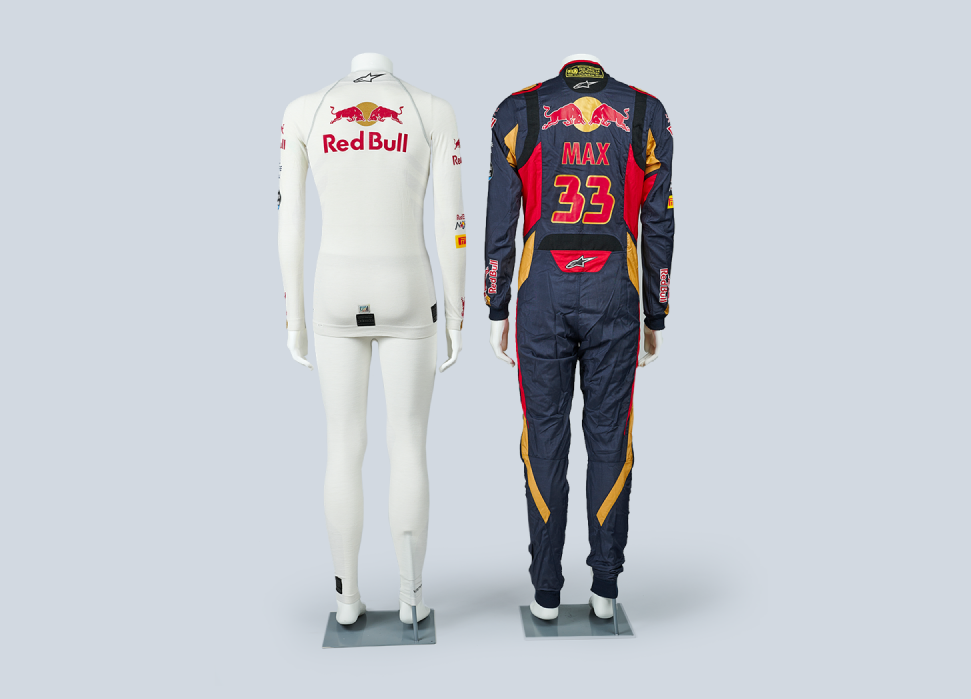 Max Verstappen's Race Suit
Another one from the grid that set racing hearts alight was the racing suit of Dutch F1 driver Max Verstappen – who at 25 is already one of the sport's greats – which arrived in auction in 2023.
Worn by Verstappen in 2016 during pre-season testing, the navy and red suit, complete with yellow accents, sold for €10,000. And the protective suit certainly makes for a sporty alternative fashion choice for
automobilia
enthusiasts.
Beyoncé's Mugler gown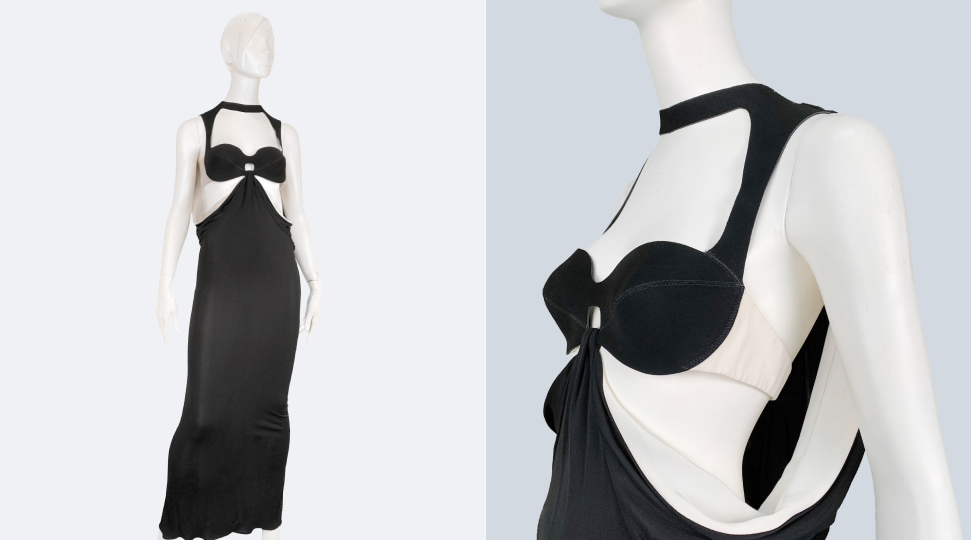 Thierry Mugler - Beyoncé dress
If Beyoncé wasn't already making headlines for her record-breaking arena tour of Renaissance in 2023, then the auctioning of her Mugler gown did something to capture the attention of Beyhive bidders with an eye for fashion.
The late Thierry Mugler, who passed in 2022, was notorious for his almost-architectural style – the big shoulders and cinched waist lines – but this dress promotes a little more freedom over form. The gown, with its billowly back, draped middle and cut-out top to accentuate the bra line, was worn by Beyoncé in her 'Countdown' video. And the owner of the dress, a longtime client of Mugler, claims it was only worn by Beyoncé in the video. She put it up for auction in 2023, where it was estimated at a staggering €22,000 price tag.
____________________
Curious about what we've got in auction? Start exploring or register as a seller.
Discover more Books | Classic Cars | Fashion
You might also like:
The most remarkable objects ever sold on Catawiki
A history of Tiffany in three pieces of jewellery
Pelé: the man behind the miracle