Written by Beulah | 28th June 2019
Asian Art presents a fascinating insight into the skills, creativity, history and lives of the world's most densely populated continent. Western interest in Asian Art continues to grow and it's a great time to start or expand your collection. Here to offer some advice, reassurance, and useful tips are Asian Art expert, Surya Rutten and one of our top sellers in the Asian Art category: Asian African Art Gallery.
Hi Surya! Let's get the awkward question out of the way first: what do we mean when we talk about Asian Art? We don't talk about European Art, so why the distinction?
Surya: We have an Asian Art category because our auction house is European and based in Europe and most items are from Europe and not from Asia. If we would have been in Asia we would have probably had a European Art category. As the items from Asia are very different from items from Europe the distinction is made.
Even though the Asian subcontinent is very large and the cultures within the continent are very diverse Catawiki has chosen to place art form this region in one category. Within this category we make a distinction between regions and cultures, you can find specialised auctions on for example Japanese art and antiques, Indian and Islamic art and antiques, Chinese porcelain and Buddhist art. Art and antiques from all regions, all periods and all cultures can be found within the Asian Art & Antiques category, from paintings to porcelain, statues to furniture, textiles, prints, archaeological finds, decorative items and collectables.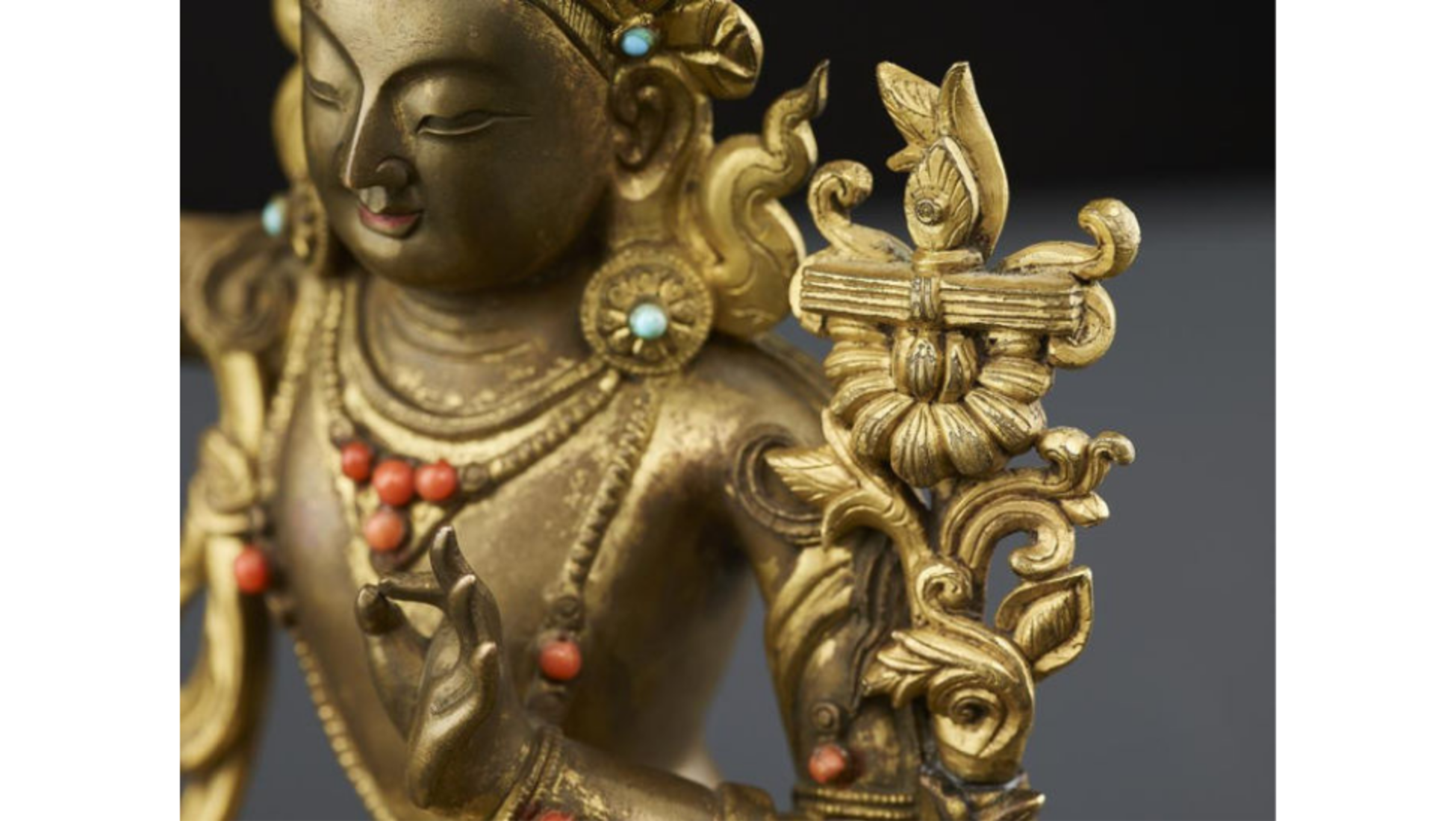 Tibetan-Chinese gilt-bronze figure of Mangushri - Qing Dynasty

Good to know! So how has the market for these items developed?
Surya: Since the early 16th/17th century, Asia has played a role in the West. Dutch blue and white Delftware was, for example, the Dutch answer to porcelain brought from China by the Dutch VOC [the Dutch East India Company]. The VOC brought all kinds of items from Asia to Europe as did the British East India company. From these early times, the Asian art market has put a mark on the art market in the West and people started collecting Asian art.
In the 19th century, Chinese and Japanese art was very fashionable to collect, it even influenced Western-made art; think of the paintings made in Japanese style by Van Gogh where he was inspired by his Japanese print collection. Nowadays the Asian Art market is more globalised as there are a lot of things which are collected and brought back from the West by collectors in Asia.
A question for both of you: what are the best items to invest in, and do you have any tips for new buyers?
Surya: Buy the best quality you can get for the money you have, it is always better to have one very nice quality item than two items of lower quality. Do your homework, buy books on the items you are interested in, go to museums and fairs to get a feel for the area and the items you are interested in, so that you can decide for yourself if an item is of good quality and has the right patina.
I would always advise people to buy things they find beautiful themselves. Items that are rare to come across, items that come with good provenance and/or are signed are the most likely to keep their value or become more valuable.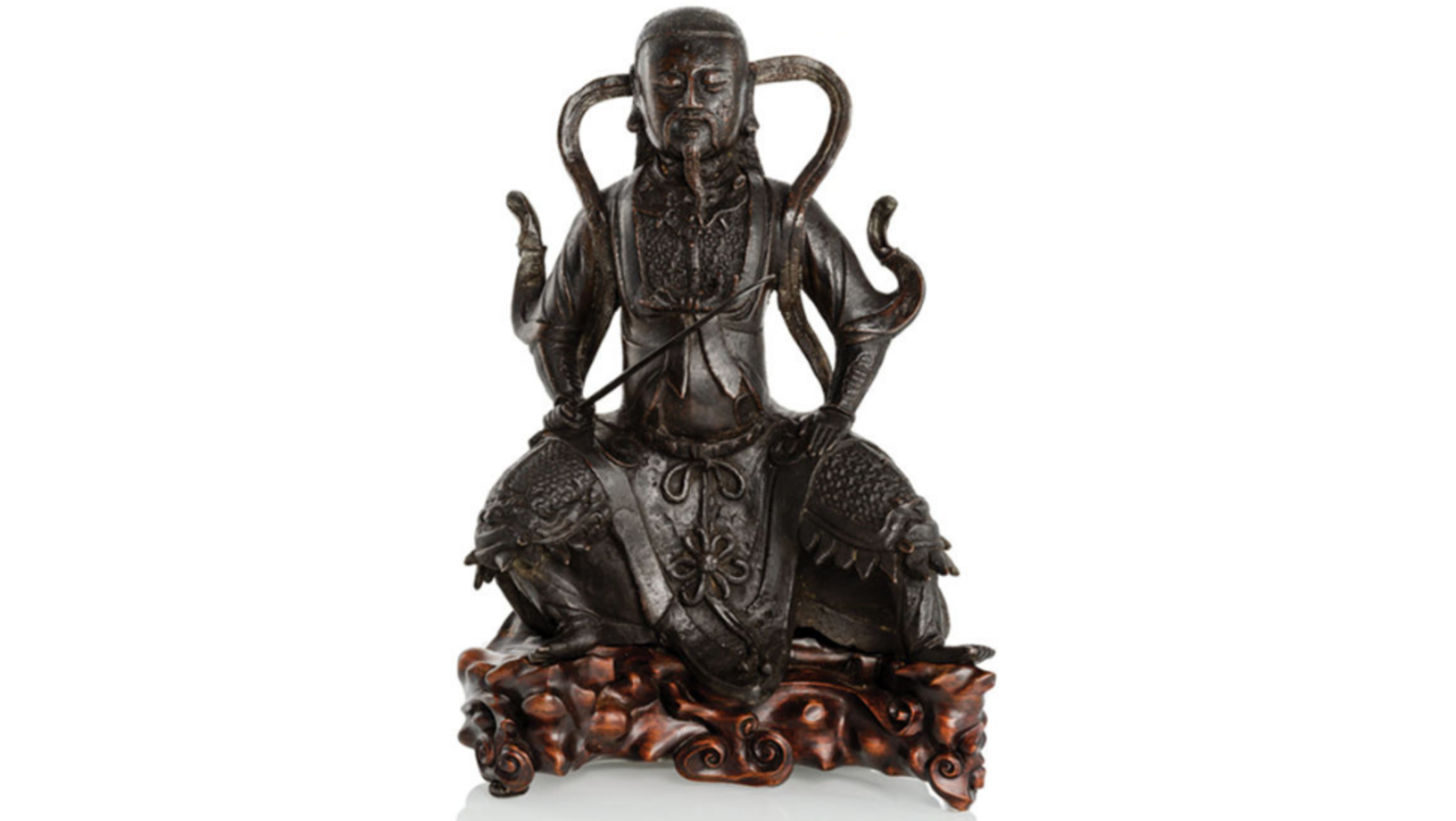 A large bronze figure of Zhenwu - Ming Dynasty

At the moment we are seeing that a lot of Chinese items such as good quality antique gilded bronzes, early paintings, high-quality ceramics and Buddhist statues have become valuable. This is partly because the Chinese collectors are also looking for these items.
Asian African Art Gallery: It's almost impossible to know which items today will increase their value tomorrow. Therefore, always buy what you like and love. Do not necessarily think of buying for investment. That way you will never be disappointed. When considering your price point, try to buy the best quality you can afford.
And how can new buyers ensure that items are genuine? What should they look out for?
Surya: There are a lot of copies on the market, but there are a couple of things you can do to ensure items are genuine. When you are just starting out, make sure to buy from people you trust or people that have a good reputation. When looking at an item, keep in mind what it was used for and where it should have some wear, where you would expect the surface to look different.
It is important to get a feel for the materials you are collecting, so try to see as many of the items as you can, visit exhibitions, fairs, antique shops, join online expert groups so that you can learn from other people what to look for, gathering knowledge yourself is key to becoming an expert collector.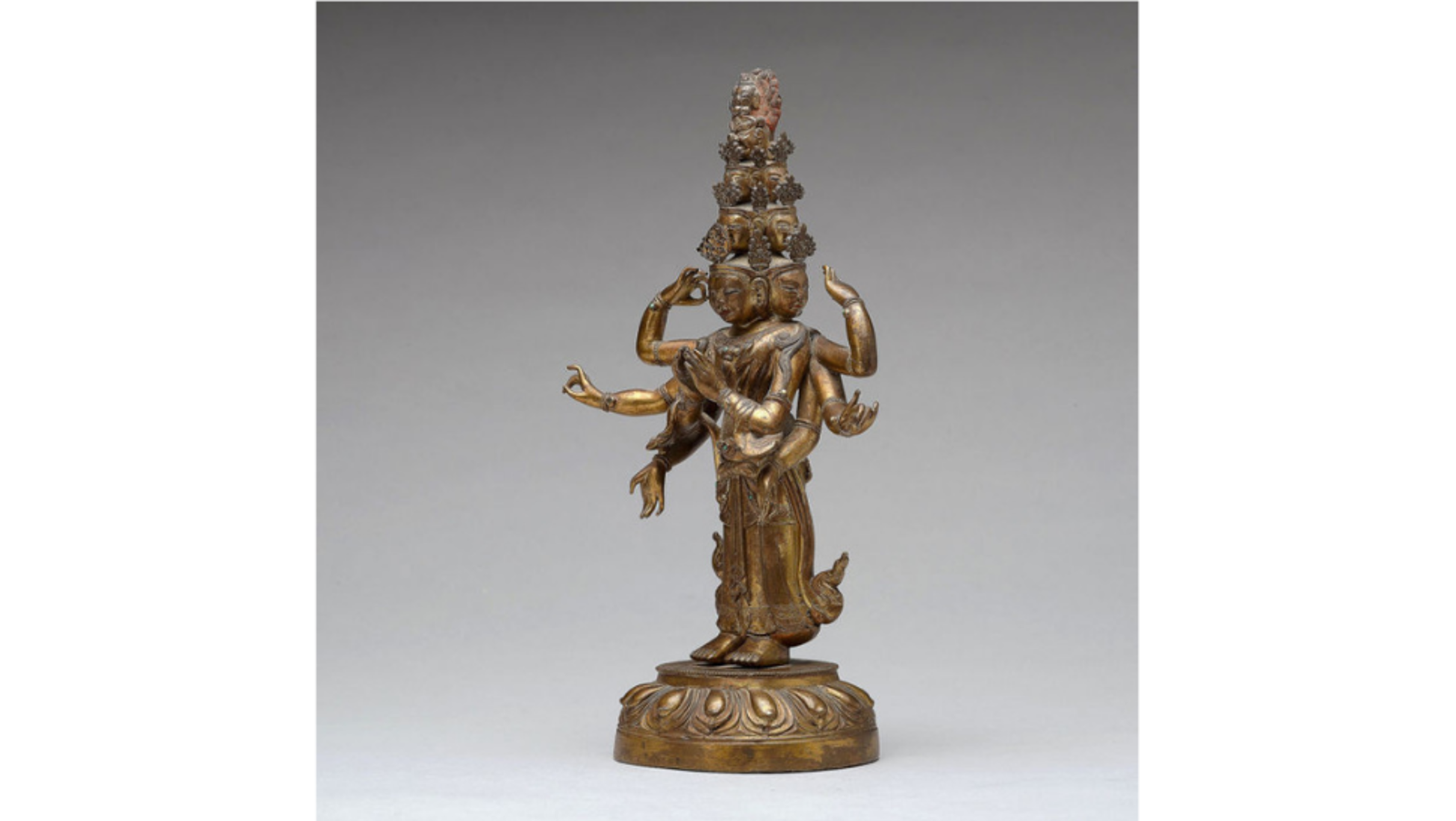 A large Tibetan gilt bronze figure of eleven-headed Avalokiteshvara

Asian African Art Gallery: Chinese pottery objects have been copied for many years by Chinese potters, out of reverence for an earlier period, but also to fool buyers — so buyer beware. It is very important to interact with as many pieces as possible. Take advantage of the large numbers of Chinese pottery offered around the world at reputable antique dealers and auction houses.
In many ways, reputable antique dealers are better than museums because you can handle the pieces. This gives an understanding of what an item should feel like in the hand, the weight of the piece, the quality of the painting, the stylistic modelling of the figure, the rarity of the subject, and the skill of the artist.
It can take you many years to build the necessary knowledge to be able to authenticate Chinese pottery and Asian works of art. Reading reference books can give a structure to the field and is very important. But best is to contact a specialist directly and ask as many questions as possible.
____________________
Check out our latest Asian Art auction, or register as a seller with Catawiki here.
____________________
Discover more Asian art | Asian antiques | ethnographic & tribal art
You might also like:
Four reasons why you should invest in Chinese porcelain
Expert talk: the history of blue porcelain
Expert advice: how to determine the value of your Buddhist statues