Swarovski crystals are the perfect way to add a sprinkling of glamour to a garment or object. Some people take it to another level by adding it to toys, basic household items or even food. Is this too far? Decide for yourself after reading about 6 of the strangest Swarovski crystal covered objects.
1. Vacuum cleaner
Who says cleaning can't be glamorous? With this HYLA GST vacuum cleaner encrusted with 32,000 Swarovski crystals it certainly will be. It's not for sale, but with the price tag of just over €17,000 it earned a Guinness World Record in 2012 for being the most expensive vacuum cleaner in the world. Oddly enough it isn't even the only Swarovski encrusted vacuum cleaner; Electrolux made one back in 2009. However that one only had 3,730 Swarovski crystals.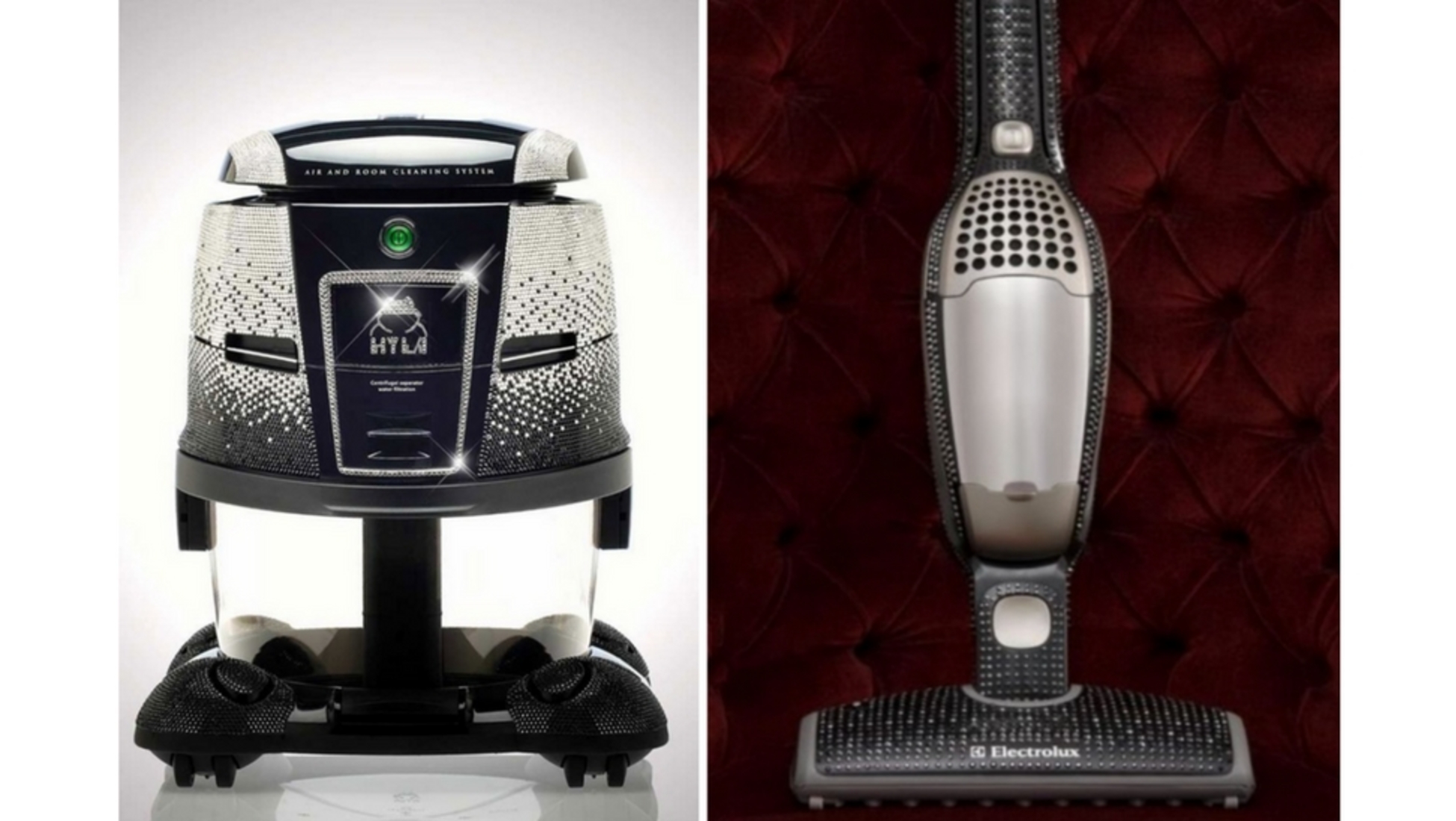 Image source left: Hyla | Image source right: Electrolux
2. Dog bowl
For all of the fancy dogs out there who won't wag their tail for anything less than the best, there's the Swarovski dog bowl. Yes, there's a dog bowl made by BB Simon, hand-encrusted with Swarovski crystals, and featuring a skull and crossbones design on the front which retails for around €400.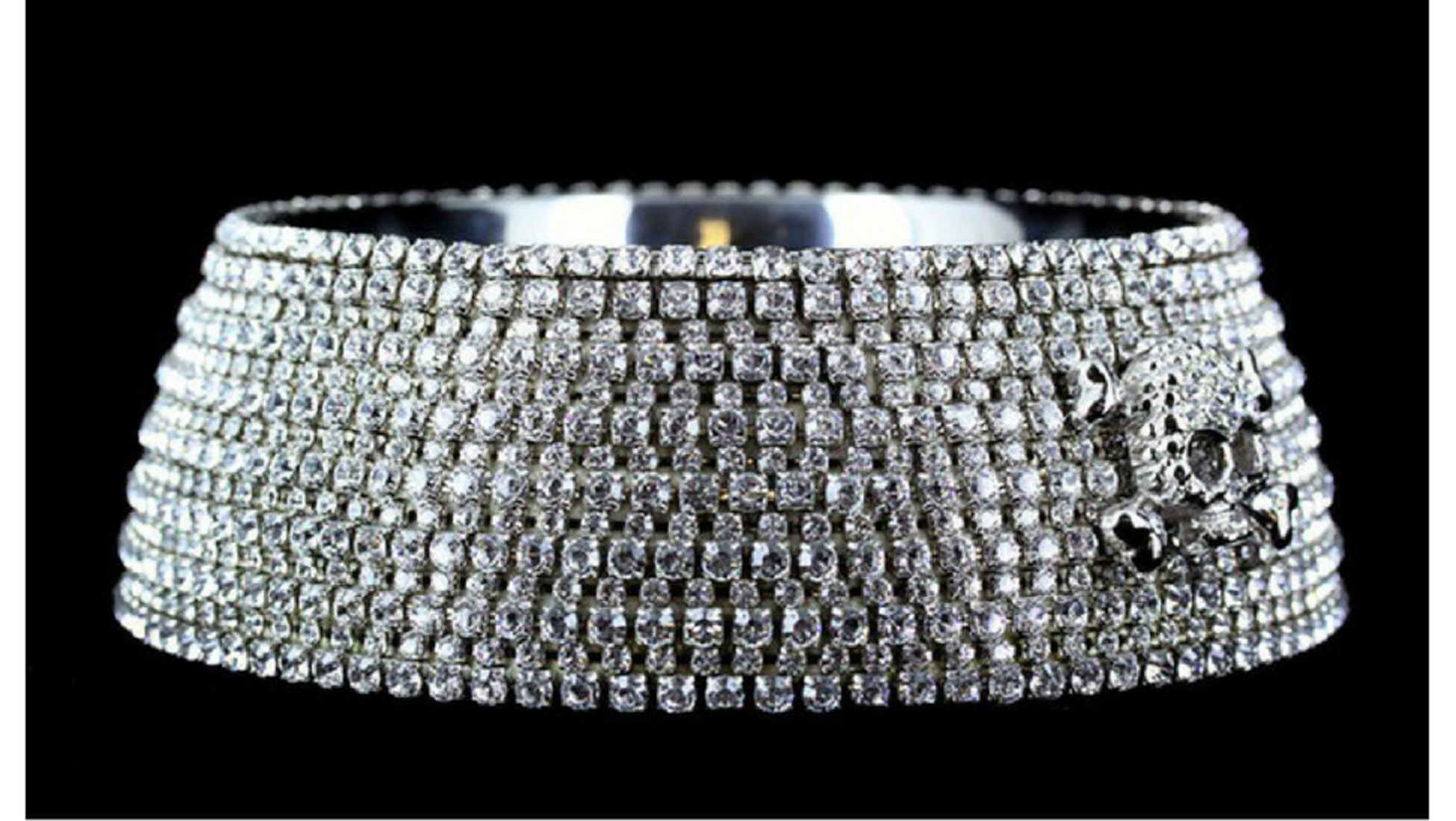 Image source: BB Simon
3. Mr. & Mrs. Potato Head
More than 50,000 Swarovski crystal in 17 different colours adorn the most expensive Mr. & Mrs. Potato Head set in the world. The figures were created and signed by Jay Strongwater and sold for €6,500 each.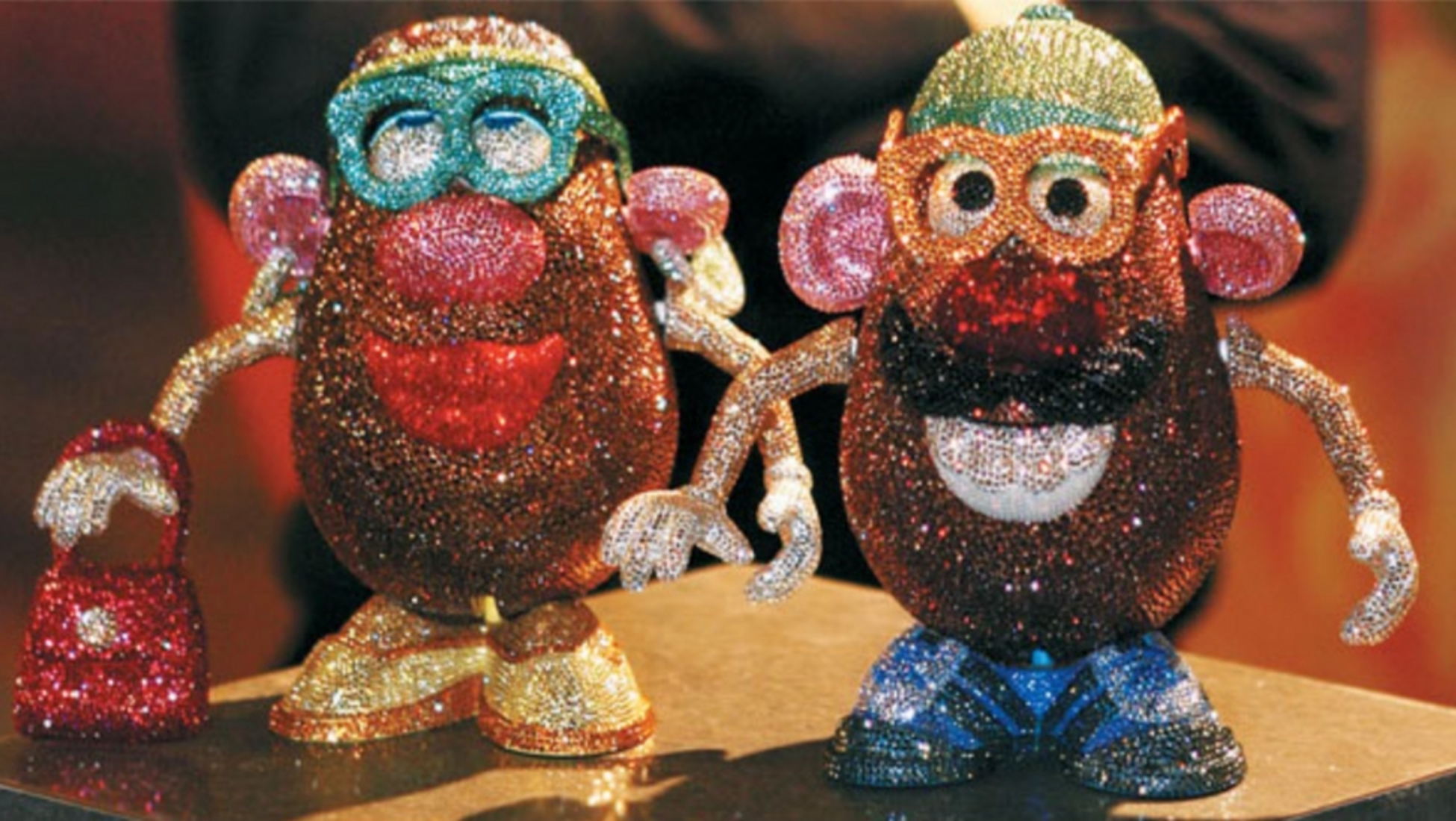 Image source: NYC. Style and a little Cannoli

4. Ugly Christmas jumper
In 2016, Swarovski partnered up with Christmas 'ugly jumper' manufacturer, Tipsy Elves, to produce what they call the 'world's most expensive ugly Christmas sweater', made with just under 25,000 crystals. This Swarovski encrusted ugly jumper features Father Christmas riding a unicorn through space. And the retail price? €30,000.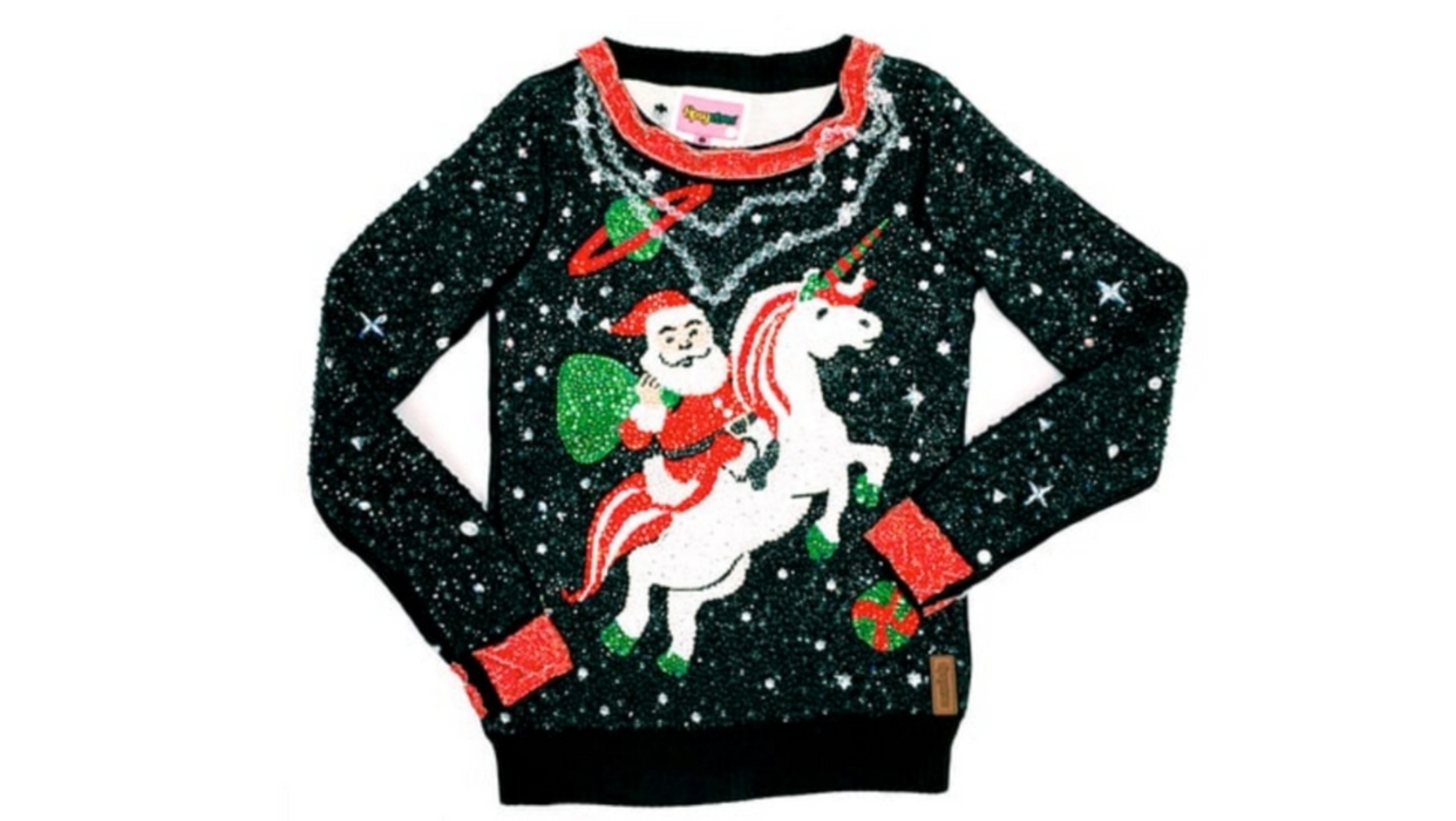 Image source: Tipsy Elves
5. A crystal stallion
The Stevenson Brothers from Kent are known for jazzing up objects, in particular their crystal rocking horse, aptly named Crystal. This hand-built horse is made with 82,000 crystals and costs around €100,000. If a rocking horse seems a little too traditional, no worries. The brothers also offer a hand-built Swarovski zebra or a sparkling unicorn.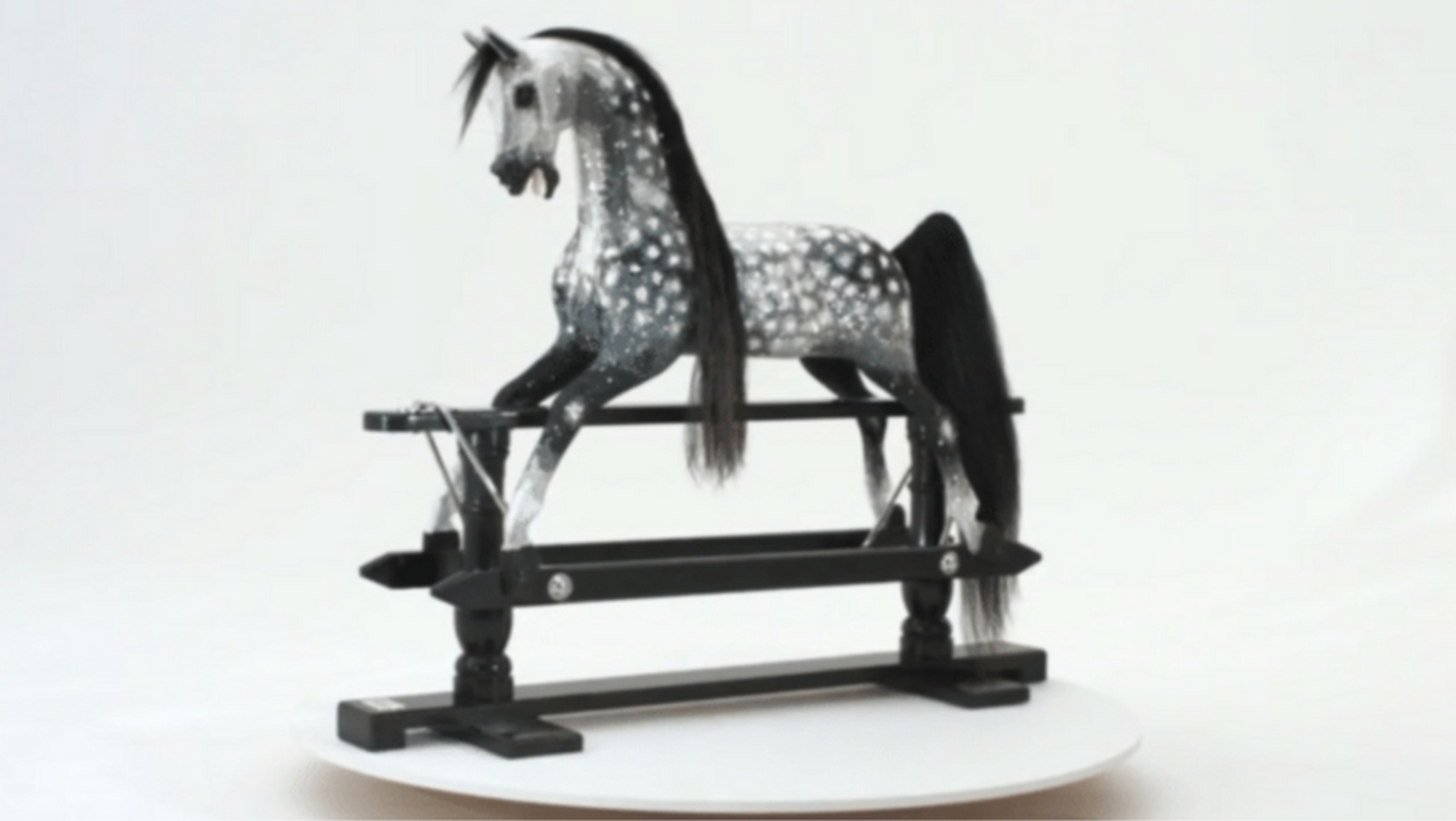 Image source: Stevenson Brothers

6. A sparkling spa
Swarovski has always been a family business, with ownership of the company shared by as many as 100 family members. Langes-Swarovski holds the largest stake at 21% and was the face of the company for 35 years, until 2002. Eight years later he opened 'Sparkling Hill,' a €87-million health spa that contains more than 3.5 million Swarovski crystals. Although not an object per se, it is quite a unique thing to be encrusted with crystals and therefore earned a spot on our list.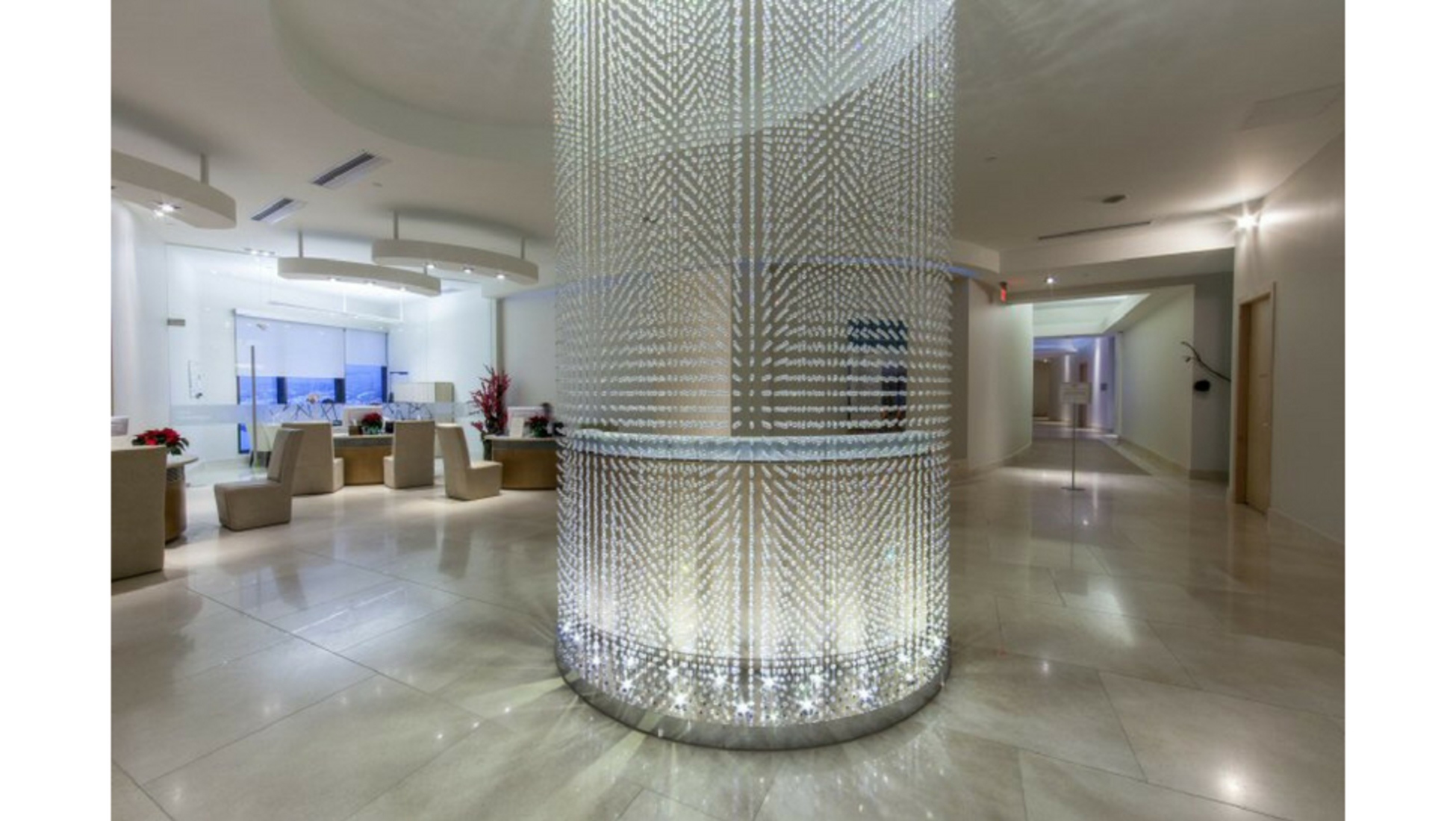 Image source: LEDs Magazine
Honorable mentions
Other unusual objects to be adorned with Swarovski include a Nespresso coffee machine covered with 3,100 Swarovski crystals; an actual egg (and we don't mean the Fabergé kind) blown out, silver leafed and encrusted with Swarovski crystals; a vintage suitcase, and a Mercedes Benz adorned with more than 300,000 crystals.
Find more Swarovski, Swarovski Silver Crystal, and Glass in our weekly auctions or create a free account to offer your unusual objects up for auction.
You might also enjoy these stories: