Written by Laura | 13 June 2019 | Updated 27 January 2023
Even if you're perfectly happy with your sales numbers, there's always room for improvement and small changes can make a big difference. Here are some of our tips and tricks for increasing your sales and becoming a better seller.
1. Seller Name




Which shop would you rather buy a watch from: user12345 or VintageWatchesUK? Using a generic (e.g. 'user12345') name could impact how your shop is perceived. In a time where the internet is saturated with misinformation, names like this are often viewed with suspicion.


The good news is you can change your 'Seller Name' at any time in your user settings under your seller profile. This has several benefits in:
- Creating a professional appearance, conferring more trust to your objects
- Being instantly recognisable by all of our buyers
- Being on par with Catawiki's top sellers, who all have a customised name


Now the only thing you need is a little inspiration.
2. Social media
Being active on social media is an easy and essential way to let your community and potential buyers know you are selling. It's best to set up a dedicated account for your business, which will not only allow you to separate your work and personal information, but help cultivate an image of professionalism. According to our Social Media & Content team, these are are a few things you can do to boost your social media presence:
- Make sure to create a business account. Business accounts on Facebook and Instagram will allow you to leverage more tools for distribution and recording insights. Use mentions and tags to engage with your audience and leverage any user generated content. Always make sure to use relevant hashtags to your content and audience.
- Writing content in English might allow you to reach a broader audience, however, if your customer base are predominantly non-English natives, make sure to localise your pages to their respective language. That means targeting the selected region when using boosting and ad functionalities.
- Schedule posts at optimal times when your audience might be most active and present on the platform. The best times include mornings and evenings (before and after work hours during the week) and early afternoon during weekends.
- Use different formats of imagery, optimised for different formats of content. We recommend using 4x5 and 1x1 type of assets for in-feed posts and 9x16 for Reels/Tiktoks and IG Stories.
- Community management is key: always make sure to monitor the comments and messages you are receiving – and answer as swiftly (and professionally) as possible to users. With Meta's Business Suite, it is also possible to automate chat replies and create instant or away messages.
- Presenting your account as a combination of a shop and a mailing list (with regular updates) will give you more credibility, and you might find some new buyers along the way. You can find an overview of your shareable lots by clicking your seller name on a live lot.
3. Feedback score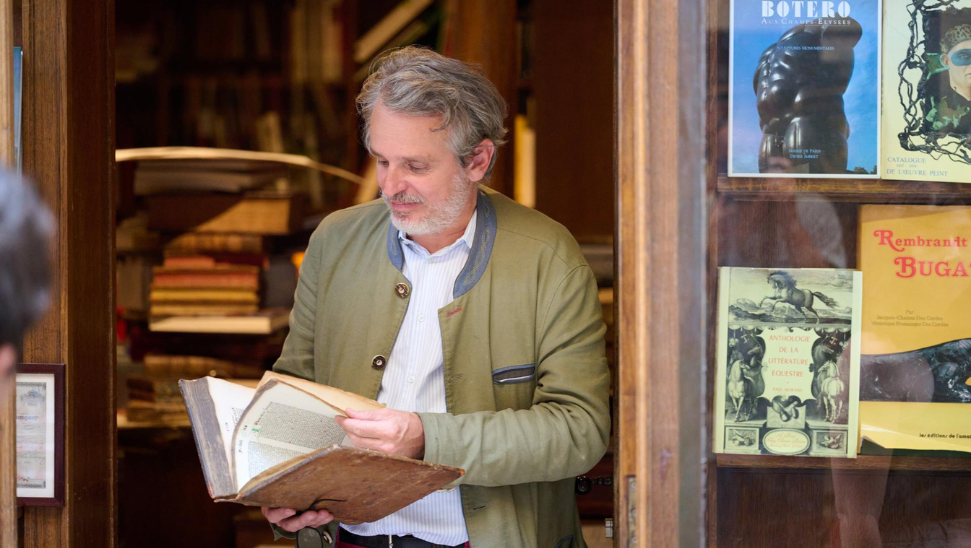 Perhaps one of the most important numbers as a seller on Catawiki is your feedback score. A high feedback score reflects well on you and will boost your sales, while a negative feedback score can do the exact opposite.
Your seller dashboard will show your overall feedback score, provided you have received at least five pieces of feedback. This score is the percentage of positive feedback across all non-neutral feedback you have received. Neutral feedback you have received is not included in this calculation.
Fast shipping, nice packaging and responding quickly (and professionally) to buyer's messages can be important factors for your feedback score. You should also accurately describe the object so that the buyer is not disappointed when an item that was supposed to be in excellent condition actually has some signs of usage. You can learn all about our Feedback guidelines and how to improve your feedback score in our Help Center.
4. Become a top seller
This is more of a long-term strategy that will only work if you are willing to put in the time towards earning a 'top seller' badge. You can become a top seller if you have fully processed 100 orders (cancelled orders do not count); you have received at least five positive feedback responses; and you have a feedback score of at least 98 percent. It takes time, but it's worth it.
5. Sales Dashboard





To support your growth on Catawiki further, you can find helpful tools in your Sales Dashboard that give you easy access to your data and essential channels, for a more self-sufficient Catawiki selling experience. These include:


- Our Sales Overview where all your sales and financial KPIs are now readily available.
– Our Help Center containing every resource you might need as a seller and helps you take full advantage of our platform's features.
– Our Submission Guidelines which provide an up-to-date overview of the kind of objects we seek and will accept on our platform.
– Explore our Seller Stories and read about other sellers' passions and their experiences selling on Catawiki.
6. Good photographs
Photographs are a major part of an object's description on Catawiki. Viewers review the images in detail before even considering placing a bid. As a result, good photographs lead to higher returns. Additionally, good quality images help to prevent buyer dissatisfaction. Check out this easy guide to photographing your objects.
7.Setting shipping costs
Shipping costs are a big part of selling on Catawiki. Have a read of our guide with everything you need to know.
Looking for more advice? Check out our Help Centre.
You might also like these articles:
What's the role of Catawiki Experts?
The ultimate guide to photographing your objects
How to sell on Catawiki: A step-by-step guide